Singer and Actress Catherine Francoise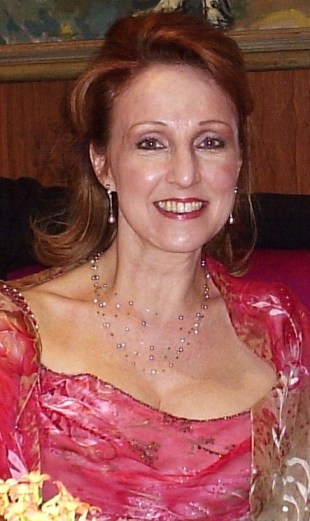 There has been quite a bit of drama in Catherine Francoise's life and a lot of singing too. There has even been some dancing. Ms. Francoise is the founder and owner of the Vocal Performance Academy, located just outside of London, England, a performing arts teaching facility for youth. Catherine Francoise, her faculty and students regularly stage musicals and other productions that draw crowds large enough that they would be the envy of many North American theater companies. At the end of March and the beginning of April her school is reprising the musical Annie and in July the are embarking on their biggest theatrical production to date, as they stage The Sound of Music in six hundred seat Beck Theatre in Hayes, located in the London borough of Hillingdon. The production will also feature an orchestra.
In some ways producing The Sound of Music is déjà vu for Ms. Francoise, because when she left college in 1982 she auditioned for The Sound of Music and was one of the finalists, prior to her also auditioning for Irving Berlin's Call Me Madam and she was selected to be a singer and dancer in the ensemble. Call Me Madam began at the Birmingham Repertory Theatre and eventually moved to London's West End.
"Over the next four to five years I worked consistently in a variety of regional theatres in the U.K. and some musicals, Jesus Christ Superstar. (Several years) later I went into The Phantom of the Opera. I went in on the Monday, I got two days of rehearsals in and I was on stage by the Thursday. I was what they called a swing cover. I was covering everybody in the company. I enjoyed doing that. Four of us auditioned to do a show called songs of the musicals. They wanted four of us from The Phantom of the Opera, a mezzo, a soprano, a tenor and a bass. For two years we went around the U.K. doing a thing called The Great Musicals. Phantom opened a lot of doors for me. I was also able to go and do some work on the ships. I did some concert performances on the QE II. I (performed) in Hungary, Belgium, Slovakia, France and Australia (including on stage at the Sydney Opera House) and in the United States (including) Atlanta, Georgia," she says.
For such an accomplished performer, it may surprise some to learn that becoming a world renowned singer and actress was not something that many would have thought would be in store for Catherine Francoise, when she was a child.
"I was quite a shy child and I was told that I would never, ever be a performer. I played the piano, but I was painfully shy. If anyone spoke to me I would just shrivel up. This is why I am so passionate about teaching. I still think of myself as a performer. All those years of being told that I wasn't good enough or I wouldn't make it, I was determined that I would make it. Nobody ever said to me or pulled me aside and said let me go over that with you or give you some coaching, so you will be more confident. I was just trying my own way. My lovely parents knew I liked playing the piano, but they didn't take it very seriously. It was a different era then, you didn't ship your child off to stage school or anything else, it didn't exist. When I got into the Guildford School of Acting nobody was more surprised than my parents and my teachers. Nobody thought in a month of Sundays that I could do it. They thought I was too quiet to be a performer," she recalls.
She in fact became quite in demand as a singer and actress in the U.K. appearing in Annie as Gracie, The Girlfriend, H.M.S. Pinafore (Josephine), Carousel, The Pirates of Penzance, Perchance To Dream, Bless The Bride, The Girl From Vancouver and the pantomime of Sinbad The Sailor. Her beautiful soprano vocals have been showcased in roles such as The Queen of the Night in Die Zaubeerflote, as Susanna in The Marriage of Figaro, Tatyana in Eugene Onegin, Despina in Cosi Fan Tutte, Voletta in La Traviata, Adele in Fledermaus and Frasquita in Carmen.
Before founding the Vocal Performance Academy, Catherine Francoise served as a teacher at other notable performing arts schools, including, the Mountview Theatre Academy and the Guildford School of Acting located in Surrey, England and an affiliate of the University of Surrey.
"I am a singer and actress, but I trained originally as a dancer and my heart is still a dancer and if I come back in another life I would like to be a dancer. I look like a dancer, so I got away with an awful lot when I was booked in the West End. I can move and I can actually dance to a degree, but I would never really be involved in the mainstream dancing. I trained as a dancer from the time that I was seventeen or eighteen. I did have a lot of injuries. I didn't have a particularly good dance teacher and I realized that is why I wasn't a very strong dancer. I picked up bad habits that caused all of these injuries (including tearing the ligaments in her left ankle)," she says.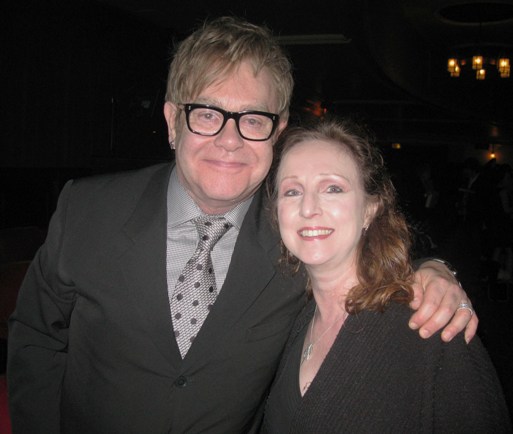 When she started the Vocal Performance Academy, Catherine Francoise wanted to put the emphasis on performance.
"I remember as a child while taking ballet, we were lucky if we did one or two performances in a year and you were just waiting for that time when you would do the show and then you would have one dance that would last for two minutes. I really love to give them (her students) the skills, but also to give them the performance opportunities. After that it will give them the confidence for whatever they do in life.
In December of 2011, the Vocal Performance Academy presented its third Christmas pantomime, this time, Alice's Adventures in Christmas Wonderland. Other productions included Billy Elliot presented at the Watersmeet Theatre, Journey to Oz, Little Women (Compass Theatre), The Jungle Book, An Evening With Judy Garland, The Pirates of Penzance and Songs That Won The Wars. Her largest cast to date has numbered thirty-six, but that number of players may be topped with this summer's production of The Sound of Music.
"Along the way, I have taught some very talented students, who have gone on to forge some great careers in the West End or on television and the rest of it. There are a number of students that I taught who are currently appearing in the West End or who are currently on tours in shows like Sister Act," says Ms. Francoise.
However, whether her students or former students are performing in large or smaller scale productions, Catherine Francoise says, "I think it is important for the students to understand that whether a venue is big, or small or grand or poor, the quality of your performance should remain the same. You do your best, whatever performance you are going to be in. When they grow up, they might find they are performing in a pub one week and on the stage at the opera house the next month."
The Vocal Performance Academy has an exceptionally gifted faculty including Guest Choreographer Adam Maskell who is one of critically acclaimed, Tony Award winning choreographer Matthew Bourne's dancers. There are classes in ballet, tap, jazz and street dancing. There is instruction in Classical music, musical theatre, Pop vocals and drama.
Please visit the Vocal Performance Academy website
Bottom Photo: Catherine Francoise with Sir Elton John
Interviewed by Joe Montague
This interview is protected by copyright © and may not be reproduced in print or on the internet or through any other means without the written permission of Riveting Riffs Magazine, All Rights Reserved