Chuck Negron - Former Lead Singer For Three Dog Night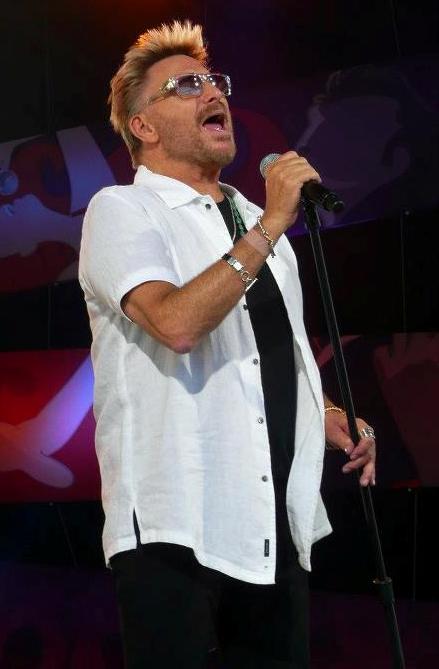 Chuck Negron went from being a kid growing up in the Bronx of New York City, to along with his twin sister, being placed in an orphanage at eight years old, to being a white guy singing at the world famous African American venue The Apollo Theater in Harlem, during the 1950s and eventually to becoming what most people would say, was the most recognizable of the three singers to front the band Three Dog Night. Three Dog Night which Negron co-founded in 1967 with singers Danny Hutton and Cory Wells would, from 1968 to 1975 enjoy 21 Billboard top forty hits. Seven of those songs became gold records. In total Three Dog Night had 13 gold albums, 18 of the top forty hits would make it to the top twenty on the charts, eight would be ranked in the top ten and four of them went to # 1. After Three Dog Night disbanded in 1975, Chuck Negron would in time forge a successful career as a solo artist with a repertoire comprised of a mix of Three Dog Night hits and his own songs. He has authored two books about his life and career, released two DVDs and a screenplay is being written based on one of his books. Recently, Chuck Negron, during a two hour conversation talked about his early years, his music career prior to, during and after Three Dog Night and how on September 17th of 2012 he will celebrate his 21st anniversary free from the addiction to drugs that once threatened to claim his life.
"Growing up in the Bronx in the fifties was wonderful. It was a time of rebirth for the country after the war. There were many, many friends and a lot of children in the streets. There were people building their lives and there were people prospering. It was a wonderful time and I loved it there. We played in the streets and we played in the school yards.
My mother (Elizabeth) and father had twins, my sister Nancy who is five minutes older than me, and I. They (his parents) didn't make it. He left when we were around four. They were very young (when they got married). They were nineteen and he went off to war and when he came back, they were different people. My mother raised us, with help from my grandmother (paternal)."
Negron makes the point that accepting that kind of responsibility at an early age came easier for him, because as younger children he and his sister Nancy were what he refers to as the original latchkey kids. He says that their mother had already left home before they got up in the morning and she did not come home to make dinner for them. He spent a lot of his time in the park with older guys.
Amazingly, Chuck Negron did not have any formal music education when he was growing up. "There was a lot of Doo Wop singing on the street, I mean literally urban Rock and Roll was born at that time. I was a part of it in my neighborhood and then we formed a vocal group. We sang all of the time, but I had no formal music training.
I loved the harmonies (of Doo Wop) and the singers. There were some great singers, Jackie Wilson, Ben E. King, Sam Cooke and even Johnny Mathis who was on the other side of the spectrum, had a beautiful voice. The music and the arrangements that he did were very inspiring to me, because it showed what you could do with any kind of music, not just his, what great arrangements, orchestration and stuff could do. It was a great exciting time. Around age fifteen, we had The Rondells and we started getting hired for college gigs, all different college parties. We would go down to the Brill Building. That is where all of the writers were and the recording studio. We found the man there who managed "I Wonder Why," for Dion and the Belmonts, so we ended up doing some records. Then we ended up doing the show at the Apollo Theater when I was sixteen and that was in the 1950s. We were the only white people within a mile of that place (he laughs). Our managers were black, and one of them brought our records down there and got us booked. It was an unbelievable experience, because we weren't really welcome, as it was really the black bastion of music and we were these sixteen and seventeen year old white kids (he laughs) in green sweaters. They didn't think we were so cute, but when we got on stage and sang, there was silence and we won them over. It was a wonderful experience and as I have said in my book (and at other times) it really showed the power of music and how it transcends all cultural biases. It went from (the audience) just staring at us to really getting into us and enjoying us. We went from being in a frightened state to being a part of this wonderful experience," he says.
One of the astounding things about Chuck Negron becoming such an iconic singer or a performer of any note for that matter is the fact that he was quite shy when he was younger. "When my sister and I were eight, my mom put us in an orphanage, so it really changed me. I had to shut up and I went into depression. I didn't know it was depression, but I know now that it was. I didn't talk to anybody and I became very withdrawn. I had my friends and so in that respect I was a normal kid, but outside of that life it was pretty hard. It wasn't easy for me and it is a miracle that I got through it. The support that the band and that my friends gave me helped me through and it ended up being a very magical moment in my life (at The Apollo Theater) and one that I will never forget."
Chuck Negron's teenage years also led to another pivotal point in his life the high school basketball team, which ultimately was responsible for leading him across the country to California where his music career skyrocketed. The Rondells were all in school and people were going home and doing their homework and we got together on certain days. On the weekends our managers would get us a show or we would have a recording or something, so it wasn't like a job, like it is today. I played ball all of the time. I played after school and when I came home," he says.
While in high school, university and college basketball recruiters began to take notice of Chuck Negron. "I was recruited for Utah State, Yukon…Utah State won the NCAA championship two years later. I was also recruited to California and I went there, because my father was there. Back then, in that time, there weren't that many people who were coming from New York to California. It was big stuff when Lew Alcindor (Kareen Abdul-Jabbar) went to California, because none of the ball players from the east left the east. It was a big deal and it changed a lot of stuff. Also, racial barriers were being knocked down.
There was a basketball player who played for Theodore Roosevelt High School, Johnny Tamburrino (1959 – 60 Manhattan – Bronx – Staten Island All-Star team, Coach Roy Rubin) who was an all-city basketball player and he went to the (west) coast to Allan Hancock College. I knew the school was a good school, because he was good. I don't know how many people make all-city, but it isn't very many. The first five are the first five. He comes back, because he misses his girlfriend and his family and it was just too far away. When he was there they asked him, 'Who's coming out of school next year?' They liked the way that he played. The New York game is really up-tempo and it is a smart game. You have to know how to pass. He mentioned my name and I got this letter and I was who the hell is Allan Hancock College (he says this as though he was reading the letter for the first time). They called me and the questions I found myself asking were how far are you from Monterey Park (in LA county). That's where my father lived. They said, it's like two and one-half hours. In California that's a walk (he laughs). I called my father and I said I've got this school…and he said 'I'll drive up there,' and he got back to me 'It's beautiful and it is in the rolling hills right by Santa Barbara. It is right by the ocean. He said, it would be wonderful to have you as a part of my life and that is the reason that I went was to be reunited with my father. My sister and I had gone to see our father in our whole young lives, I think twice. We spent two summers there and he came once and spent a couple of days with us, one other summer, but that was it. He was my father and I had great love for him. He was very kind to me. I made up my mind, to have a relationship with that part of the family, which I always loved. My grandmother was always there for me, my grandma Flora and my uncles. All of my Latino relatives were very, very good to me. I had the same name as my father. I wanted to become a part of that world. I went to California and my father didn't disappoint, he came to every game and he drove me around to record companies when I had auditions and stuff. It was great."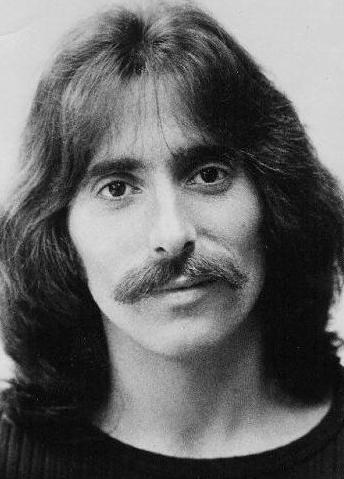 Bill Sharman who was the coach of Cal State played and went to school with the Athletic Director (of Allan Hancock College) and they would recruit people together and they would move them on to Cal State and to various schools. This town (Santa Maria) was a breeding spot for athletes and coaches It was called the Biggest Little Sports Town in America. When I got there, there were five high school All American players there (he repeats that again as he weighs the significance of that statement). Back then, you couldn't play as a freshman, so they had developed their own recruiting and their own program, to develop these players and put them in a situation where they would play more ball and better ball than they would on the freshman team (at university). Back then, you didn't have ten or fifteen scholarships as a freshman. You had to play your way onto the team, unless you were a big name. We went undefeated in the league and the guys all went on to major schools, except the guys who couldn't make it emotionally or academically.
Just like in high school, Chuck Negron continued to sing, while playing basketball, only this time it was not quite so easy to balance his two passions. "When I left New York I was hoping something would happen. I took this choir class and I found out they had an ensemble, so I tried out for it. The next thing I knew I was in the ensemble and the ensemble played around town. The man who built the school Allan Hancock who was in his eighties at that time was married to a woman who was probably in her fifties. She was a beautiful woman and she saw my talent, so she started hiring me for the events that she ran. Somehow, at one of those events, a record label person came up to me and said that he would like to record me on his record label, Marlinda Records, so I made a record (a single) "Sharon Lee." The next year, 1962, I made another record ("I Dream Of An Angel") with Heart Van Records, which was a Surf Records label from Anaheim, California."
Negron started getting a name for himself in California and he performed with The Sorenson Brothers almost every week, when he wasn't playing basketball. There were always major touring acts that would perform in Santa Maria, such as Frankie Avalon and Conway Twitty and along with those acts there were also plenty of people from the business side of the music industry who were in and around the college town.
"Columbia Records heard that I was selling records and the next thing you know Columbia Records is calling me. I went up there for an audition and they said, 'We want you, you are great. We can't believe that you already have a following and you are selling records.' Most artists didn't have that. I got signed with Columbia and I really didn't like the direction that they were going. The guy who really fought for me and who wanted me was a new guy named Ed Kleban. Ed Kleban ended up writing (the lyrics for) A Chorus Line and he also produced Igor Stravinsky, so he knew nothing about Doo Wop and Soul Music and he really had me on this white Pop thing. At that time I thought I guess he knows what he is doing, but we cut songs and you knew it wasn't good and I wouldn't even do them in my show, but you follow along. It was a big lesson for me, because each record that I made, I never did a song that I wanted to do, because they all had publishing or writing or some other angle to do the song. I learned a big lesson while I was there, plus I got to meet all the publishers of all of those writers, that I couldn't get to while I was in The Rondells. I became good friends with Chuck Kaye who became the head of Chappell Music (Among the artists signed by Chuck Kaye to record labels were, Jerry Goffin, Carole King, Neil Sedaka, Steve Winwood, Bob Marley, Bryan Adams, Jefferson Airplane, Peter Frampton, Supertramp, and Billy Preston) I met some people, who when my time came with Three Dog Night, they were all in very good positions and they all knew me. I would ask if they had anybody new and boom all the songs came out. I was just lucky. I had the ear," Negron recalls.
It was starting to become more difficult to juggle his basketball schedule, school and his music career. Columbia Records called me and said 'You need to come up this week and we need to rehearse some songs.' I told the coach and he said, 'You can't go for a week, if you do, you're not playing this weekend.' They had a big meeting in the school and the team said, 'We understand, let him go. ' I went and I was there for five days and I had one meeting and no rehearsals. It's show business (he chuckles). Other stuff came up. There was a lot of schmoozing and lunch. I was like, I'm in school and they said, you are in show business and you can't do both. Finally, there was a session and I said I can't be there this day and this day, because I have a game. I got a call from the head of the A&R department and he said 'I am not getting this. Someone says that you are cancelling a session. We have The Wrecking Crew, Hal Blaine, Glen Campbell, Leon Russell and he went on with all of these people and I didn't know who they were. Every one of them became a star. He said, 'Besides I am paying a lot of money and there are people all over this city living in their cars waiting for a break like this, so you either get your butt out of school and what is it…you play ball (he imitates a condescending tone). 'I said I am a basketball player and he said, 'You are a musician.' I realized there was no wiggle room and that my fun days as far as being a kid were over. It was put up or shut up. I rolled with things and I don't know where it came from, because I was such an uptight kid for a long time, because I didn't trust anybody. I made a deal, but I did the session. The team went to the national finals. We played against Jerry Tarkanian for the championship. He was the coach at Riverside (Riverside City College, 1961 -66) and he beat us. (only four other men's college basketball coaches ever have a higher winning percentage than Jerry Tarkanian's 78.4%. He also coached at Long Beach State, University of Nevada, Las Vegas, Fresno State and the NBA's San Antonio Spurs.) Then I moved into a little apartment, actually it was part of a house, it wasn't even an apartment. I had a foldout bed. I started my career with Columbia (Records) and ended my college career. That would have been about '64.
Read Part Two of this interview here.
Please visit the Chuck Negron website
Interviewed by Joe Montague Sept 2012, Return to Our Front Page
This interview is protected by copyright © and may not be reproduced in print or on the internet or through any other means without the written permission of Riveting Riffs Magazine, All Rights Reserved