Interview with Joe Montague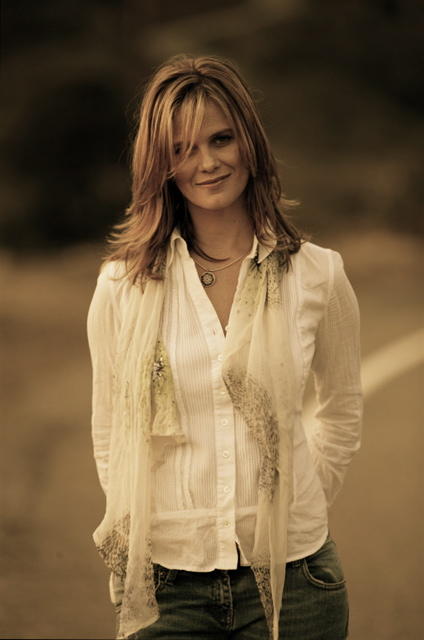 Late in 2007 New Zealand singer – songwriter Jackie Bristow released her second album, Crazy Love, a collection of love songs that followed her debut album Thirsty, from 2002. On February 15th of this year, Jackie Bristow launched her third album Freedom and it is her best foray into the North American music scene yet, with songs that offer more texture, more color and rock out a bit more than her previous outings. The album opens with a disarming, low key guitar riff, before Bristow energizes the listener with vocals that blur the lines between country, and what she refers to as white girl Blues and Gospel, on the title song "Freedom." It is a high impact original song penned by Jackie Bristow and gone are the more mellow vocals which populated Crazy Love and in their place are phrases that have a bite, "I've been on a rollercoaster, it's been up and down / But I am learning to trust in the universe / I am learning to trust myself." Hammond B3 player Clayton Doley is an artist extraordinaire, as his fingers paint vivid colors on this musical canvass and background singers; Gary Pinto, Natasha Mousuff, Mahalia Barnes and Rob Woolf answer Jackie's Bristow with a soulful response, "Freedom."
When we talked to Jackie Bristow, a few days after the release of Freedom, she was in the middle of an American tour with two-time Grammy Award nominated Australian guitarist Tommy Emmanuel. Bristow opened for Emmanuel and has been performing in celebrated venues such as Portland, Oregon's Aladdin Theatre and Seattle Washington's Moore Theatre. Other stops have included Montgomery Alabama, three concerts in Florida, three more in California and two in South Carolina, with a single date in Kentucky.
In comparing Freedom to her previous album Crazy Love, Jackie Bristow says, "They are actually quite different. I am proud of the Crazy Love album and of the songs, but I thought some of the performances could have been stronger. I wanted this album to rock just a little bit and I wanted to have fun. I changed my writing a little bit, so I could do more storytelling and it wasn't just love songs. Then we tracked it all live. The first two songs "Freedom" and "Holy Mess," are live vocals, live bass, live drums and live guitar. "Running," is all live, except the vocals. I redid the vocals. It wasn't all tracking, tracking, tracking. It was much more organic and it was much quicker to make. It didn't take too long to make, whereas I think Crazy Love, took too long and it lost a little bit of the energy. I think that this one (Freedom) has more energy overall and I didn't do as many ballads, although I love ballads. I wanted to have more fun (with Freedom) and when I do gigs I want to be able to put on a show that covers everything, instead of just one thing. I want it to rock out and I want the audience to have a good time. I want to make it easy on people, because sometimes if you just do ballads and heartbreaking songs it can be hard on the audience and I really like to rock out too (she laughs). I had a chance to do that on this album with Chris Maresh (Bonnie Raitt, Doobie Brothers, Willie Nelson, Ellis Marsalis), JJ Johnson (John Mayer) and Mark Punch. I think my guitar playing improved over the years too, which helps with the writing and with composing different styles of songs."
All of the songs on Freedom, with the exception of two, were completely written by Jackie Bristow, the two co-writes being, "Hightail It Outta Here," a song for which the lyrics were written by her friend Louise Moulin and "Rebel In My Soul," which she co-wrote with longtime friend and fellow musician Mark Punch.
The pretty "Pray For The Love," which again makes use of her background singers, with Mark Punch stepping in this time for Rob Woolf, is a song that will lift you out of your seat and the vocals are emotive, coming from deep within the soul of Jackie Bristow.
"Oh My God, that song was written from a very sad place of loss and grief. I was saying pray for the love, pray for the spirit," says Bristow, talking about "Pray For The Love," before adding, "I can't go on, because it is a bit too personal. I love Gospel music. I love Soul music. I love Blues. I love real Country. Because, I was living in Austin (Texas) I was getting influenced by a lot of the music that was around me. I always heard that chorus sounding quite epic with lots of voices. That is why we went that way with the vocals. It was one of the most amazing times of my life living there (Austin)," says Bristow, who with a brand new visa is returning to Austin, Texas to make it her home.
"I am just moving back in March. I was living in Austin when this album was written and recorded. We finished it up in Australia, because my work visa expired and I had to leave the country. I also have very good connections and friends in Australia who mixed my album for free. It was Mark Punch's brother. He has a beautiful studio in Sydney, Electric Avenue Studios, so I went down and finished it there. Then I toured New Zealand and I did some shows in Australia, because it took a whole year to get my visa organized. Now I have my visa and I am going back to Austin. It is a little bit of a hiccup, but at the same time it was a chance to make some money, to see my family and to be at home. Once I got this tour with Tommy I (decided) to release the record around the tour," she says.
While she was at home in New Zealand, she was warmly embraced. "I got a lot of support from the media there. I am from a really small town in New Zealand called Gore and it is very, very deep south and very small, so for someone from Gore, you could say that I have done a lot and I have traveled a lot. It is the small town girl makes good, kind of a thing. I got a lot of media because of that and because I had been living in Austin it was quite exciting for everybody. I got great reviews and I got on tele (television) and on some big shows. I always get nervous going home. I am more nervous about going home to New Zealand than I am in going to Australia. You just want to be seen in a good light when you are going home," says Bristow.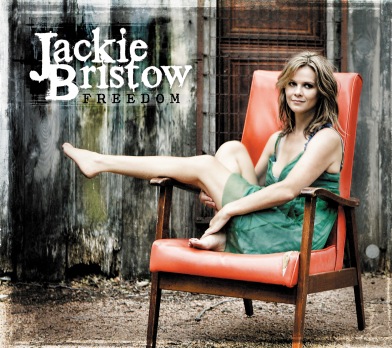 Although, Jackie Bristow hears her music as being more in the vein of Folk-Rock, Alt-Country and White Girl Blues, she bursts out laughing when asked if Country music is popular in New Zealand. "No, New Zealanders don't really like Country music. It is the funniest thing. Gore is technically the capital of Country music in New Zealand. When I was a child I sang in the school choir and at church and all of that. I played the ukulele and the guitar, but when I was eleven years old, I entered the Gold Guitar Awards. Then my sister and I started touring around New Zealand with mom and dad, driving up to all of these country music festivals and we were called the Bristow Sisters. We would sing Linda Rondstadt, Dolly Parton and Patsy Cline covers and although I did write songs as a teenager, I didn't perform them. I wanted to keep them a secret. Then I got on with bands and I tried not to sound country or to be country in any way, because there was such a stigma in New Zealand. When I went to Australia, I was quite surprised in the way that people responded to my music. I was quite young when I went to Australia and I wanted something else, but I didn't even know quite what. I bought a one way ticket and I went to Sydney and I stayed there for ten years. Australia was very good to me. I met Mark Punch very early on and Mark Collins. I recorded and I had a couple of record deals in Australia."
Reflecting further upon her moves, Bristow says, "Moving from New Zealand to Australia was a massive move, because I moved from a small place to Sydney, which has five million people, and without hardly two cents to my name, and that was tough. I landed on my feet and I had a great community of musicians around me. It was tough getting radio in Australia too."
A record deal took Bristow to Los Angeles and eventually after visiting Austin, Texas several times, for concerts and for music festivals such as SXSW, she was pulled to the southwest hotbed for music.
She says of her initial move to Austin a few years ago, "I was embraced, got all of these gigs and I had the time of my life. The people were so generous and so responsive to the music. I ended up being happy there."
Although, in some respects, Jackie Bristow does not hear her sound as being traditional Country music, she does a good job of channeling Reba McIntire with the Bristow original "Holy Mess," and her vocals in a word are stunning and backed up beautifully by Gary Pinto, Natasha Mousuff, Mahailia Barnes and Rob Woolf. The guitar work is also fabulous with Jackie Bristow on acoustic, Mark Punch on electric and Chris Maresh on electric bass.
About "Holy Mess," Bristow says, "That is actually, a true story about a family that I know. On the Thirsty and the Crazy Love albums, I was writing more love songs and with Freedom I was trying to learn how to develop more as a writer and to write more storytelling and to write from my roots. There are a few songs like "Running," that ended up on here that are about me, stories from my life or they are about people that I know. That was "Holy Mess," and it just came out a little bit easier and a little bit rockier. I was quite excited and that was in an open tuning that I had learned. I use a lot of open tuning.
If Jackie Bristow's brand new album Freedom is an indication of what lies ahead for this talented singer-songwriter-guitarist, then we are going to be enjoying her music for many years to come.
Please visit the Jackie Bristow website.
Protected by copyright ©, Riveting Riffs Magazine, All Rights Reserved