Interview with Joe Montague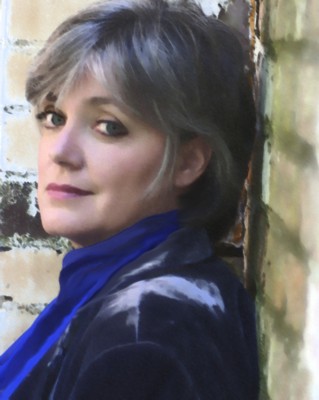 "If you write songs, the music behind the lyric should be underscoring the music and what the song is saying. It is the same way that the score of a movie should tell you what the action is. If I write a song and I make a choice to have a happy little melody in a sad period lyrically, then I do that on purpose, but for the most part if a song is sad, it has a sad feeling tone to the music. The tones strike a chord with human beings and communicate every bit as much as the lyrics do, or they should if the song is done right. It tells the listeners if they are supposed to be light, or happy, or if they are supposed to be feeling sad or contemplative. The beauty of a song is that it is much more than just a poem, because you have this beautiful, magical medium going on. They are striking chords in a human being," says Kimmie Rhodes, one of the foremost songwriters of our decade. Rhodes, who makes her home in Austin Texas, also tours with her band, as a singer /guitarist and has had her multi-platinum songs recorded by such stellar performers as, Willie Nelson, Wynonna Judd, Amy Grant, Trisha Yearwood, Mark Knopfler, Emmylou Harris, Joe Ely, Peter Frampton, Waylon Jennings and numerous other artists.
Rhodes, who is one of the nicest and most down to earth people that this publication has interviewed, took time to talk to Riveting Riffs Magazine about her new CD, Walls Fall Down, to reflect upon her career, and the influences that shape her music.
"When I work on a CD, it starts to take a direction of its own, and it is not always the one that I thought it would take. I take an organic approach, the songs have to go together, and there has to be a common thread for the record to be cohesive. This one (Walls Fall Down), turned out to be more of a political statement, than I am (usually) willing to make on a record. The song, "Walls Fall Down," set the tone for that," says Rhodes.
"When you write a song, with just your guitar, you don't know exactly what you have; you only know how the song makes you feel. When you start to record and to play the songs over and over, they open like flowers. With the song, "Walls Fall Down," I realized that there was a lot of depth to what I was trying to say, and surprisingly, it became the title track. It set the tone for the rest of the record. Psychologically that was the thread that ran through it (the CD)," she says.
When it came time to return to the studio for this album, Kimmie Rhodes gathered her family, and close friends together to assist her with Walls Fall Down. Her husband, rhythm guitarist and noted producer Joe Gracey was on hand, as were her sons, multi-instrumentalist Gabriel, who also co-produced this album with Rhodes, and Jole Gracey (vocalist). Rhodes called in John Gardner, who she refers to as her favorite drummer, and bass guitarist Glen Fukunaga (Dixie Chicks), another Austin resident. Rhodes had performed with, and developed friendships with acoustic guitarist and vocalist Kieran Goss and singer Annie Kinsella, and she invited them to leave Ireland, to join her in Texas. She also brought in cellist Brian Standefer, to originally play on just one song, bus she was so excited about his contributions, that she had him play for most of the tracks on Walls Fall Down.
She says, "I have a studio in my house and I had everybody camp out here for a week. I (brought in) caterers. With us eating together, and hanging out together after we were done recording, and then in the mornings listening to what we had recorded the night before, we got a musical spirit going. There is a real continuity, because the same people are playing on the same songs, in the same time period, and a lot of the songs were written during the same time period. The songs are about what I have to say now. There is a lot of continuity, lyrically, musically and in the spirit of the people who played."
The once self proclaimed hippie, often does not get enough credit for her abilities as a singer, but one listen to the title track, "Walls Fall Down," and you are immediately struck by both the beauty of her vocals and the emotive quality of her voice. The magic of the CD Walls Fall Down can in part be attributed to the live nature of the recording. Rhodes says that many of the tracks are first takes.
"I don't like more takes, because then you have to decide between them. We just played the songs and the charts, and everybody knew what they were doing. There is a certain spirit and freshness that is encoded in the first take of each song. If you get everybody warmed up and ready to go, usually you get a great take. We overdubbed Brian (Standefer), because he wasn't there, but for the most part these are live recordings," explains Rhodes
"Walls Fall Down," is not only the title track for Rhodes' current CD, but it is also the first one that you will hear when you start to spin the disc. "I fell in love with the recording and the spirit of the recording, and I thought lyrically, more than any of the other songs, "Walls Fall Down," defined what was going on. There are some covers on the record too. I did a Townes Van Zandt song, "If I Needed You." There's also a song called, "Last Seven Seconds (of the Universe)," and it's about the impermanence of anything, whether it is government, a personal relationship, anger or any of those kind of walls that can exist. With, "Last Seven Seconds (of the Universe)," I was trying to say that life is short and walls fall down," she says.
"Last Seven Seconds (of the Universe)," began to take shape while Kimmie Rhodes was driving back to her home in Austin. "It just sort of fell in. I didn't think too much about it. It was one of those songs that I just went, 'Where did that come from, and how did I come up with that?' Sometimes my imagination just runs wild and I thought, 'The Last Seven Seconds (of the Universe)," was funny. I thought that it was a funny way of saying, you have seven seconds left, what are you going to do? If I get a lyric like that when I write, then my imagination starts to underscore the idea musically. It is a melodramatic melody, for a big idea. Then I just started thinking about it and let it come to me. I didn't write that song with a pen and a piece of paper, I just wrote it in my imagination, with the steering wheel in my hand. I write a lot of my music that way and then I just remember. The good things stay with you, sometimes you lose something good, but if it is really good, it usually comes back to you. "The Last Seven Seconds (of the Universe)," is a very fatalistic idea, but it is also lighthearted," says Rhodes, before she quotes the lines from the song, "Amid the records and the din / nobody seems to comprehend / the deal that is going down." To me, it's funny. It is very pop. I am very Beatles influenced, in a lot of ways. I am a child of the late sixties and the early seventies."
Even though, she has those pop influences, one of the most beautiful love songs, a country tune, "I've Been Loved By You," is the fifth track from, Walls Fall Down. Although the guitarists on this song are outstanding, it is once again Rhodes' simple, heartfelt lyrics, and her ability to reflect those feelings in her vocals that should make this song, one of the most requested first dances at weddings, for years to come. When you listen to Kimmie Rhodes talk about her husband Joe Gracey, it is not difficult to figure out the inspiration behind the words and the feelings.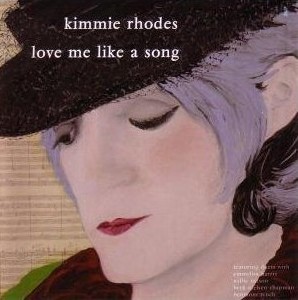 Standing in contrast to the romantic, "I've Been Loved By You," is the politically oriented, "Your Majesty." Rhodes says, "When we were working on the mixes, my friend Rodney Crowell came to town. He is an amazing writer and person. I just love him, because we have so many things in common from our past. With both of us being from Texas, we can say these really stupid colloquial things and we almost have a redneck language of our own. Rodney came out to our house, and I had my husband Joe Gracey play him some cuts from the CD. He played, "Your Majesty," for him. Rodney said that he didn't think that it was just about the current political crisis, but that, I let them all have it from the beginning until the end. The song fits the time, but it fits a lot of times, and it is about somebody setting themselves up as the person in charge, and not paying any attention to what kind of damage they are causing to the people around them. They are supposed to be serving the people, but instead they turn it around, so that the people are serving them. "Your Majesty," is a snide comment and a satire on, how did we get to where you are, and why are we all doing what you want us to? It is a puzzle to me, how masses of people will go along with an agenda. They will talk about it, walk around it and kick the tires, but there doesn't seem to be any kind of movement to do anything about it, until a lot of people die."
Rhodes covered one of Crowell's tunes, "Sex & Gasoline," which sends a bullet straight to the heart of society's preoccupation with the perfect body, creating sex symbols out of girls, not yet ready to be adults, and a societal message that tells women their only sense of self worth is how good they look. Rhodes first heard the song when she was performing at the Bluebird Café, a club in Nashville, and Crowell sat in on the gig.
"He did that song and it just blew me away. I thought that it was a really great thing to say in a song, and that it was a great message for a lot of people to hear. I knew immediately how to make that song my own," says Rhodes.
For those who are itching to hear another side of Rhodes' vocals this is the song you want to listen to, as she adopts an edgier demeanor, while smacking the plastic surgery pundits, up side of the head.
As we were getting ready to publish our interview with Kimmie Rhodes, she was finishing up her second major European tour for this year. Her first tour was three months long, and her most recent one lasted most of September. It included concerts in, Germany, Switzerland, Holland England, Ireland and the Scandinavian countries. During her most recent tour, she hooked up with her friend Emmylou Harris.
In describing her fall tour, Kimmie Rhodes says, 'The tour with Emmylou and family has been a fantastic moment in time….The fans, the shows, the musicians, the production team, the sound engineers and all who have been involved have been top end. We have been treated so well. It has been a wonderful experience, and one which we will always remember." Rhodes will be returning to Europe next spring for another tour.
When you get to know Kimmie Rhodes, you come to realize that she has an enthusiasm for enjoying life and getting the most out of it, that is just contagious. You probably have heard Rhodes' songs somewhere along the way, now it is time for you to get to know the artist. While you are at it, pick up a copy of Walls Fall Down, one of the best CDs to come across our desk this year.
This interview with Kimmie Rhodes conducted by Joe Montague and Riveting Riffs Magazine in August 2008, is protected by copyright © and may not be reproduced in print or on the internet or through any other means without the written permission of Riveting Riffs Magazine, All Rights Reserved