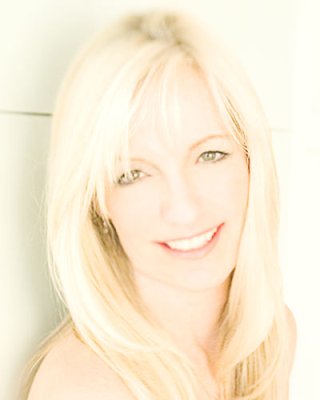 During the past five years it has been my privilege to become friends with pianist and composer Lisa Hilton, a lady whose generous and kind spirit is as large as her many musical gifts. On Thursday, September 30th, at Buddy Guy's Legends in Chicago, Lisa Hilton will be performing a benefit concert for The Chicago Lighthouse for People Who Are Blind or Visually Impaired.
"I have been working with the blind and visually impaired for about a dozen years. The first time that I worked with the Junior Blind of America, I didn't even think about it, it was just something that I wanted to do. Since then, I have been continually asked to play for the blind and visually impaired, so I do not remember when I actually got started," says Lisa Hilton.
"I like working with the blind and the visually impaired, even though I do not known anyone in my life who is, but I always have a great time when I do something with one of their groups," she adds.
Whether she is talking about her music or you have to pry out of her the many charitable acts she has performed over the years, unless you know Lisa Hilton personally, have attended one of her concerts or listened to her music, you might never suspect that she does anything but stroll along the beaches of Southern California, near her home, play with her dog and play piano simply for pure personal enjoyment. It is not so much modesty that creates that aura about her, as it is; the manner in which she lives out her life and follows the pathways down which her creative and personal muses lead her.
Ms. Hilton's creative muses have brought her wonderful albums such as her twelfth and new one, Nuance, a beautiful collection of original compositions, plus covers of the Billy Joe Armstrong / Green Day "Wake Me Up When September Ends," Thelonious Monk's "Off Minor," and "The Thrill Is Gone," by Roy Hawkins and Rick Darnell. For her last two albums, Lisa Hilton collaborated with some of the finest musicians on the jazz music scene; drummer Lewis Nash (Stan Getz, Art Farmer), bassist Larry Grenadier (Chick Corea, Chris Potter, Pat Metheny) and trumpeter Jeremy Pelt (Nancy Wilson, Ravi Coltrane). Also appearing on those albums were saxophonists; J.D. Allen (Betty Carter, Ron Carter, Cindy Blackman), Bruce Winston (Herbie Hancock, Slide Hampton, Cassandra Wilson), Steve Wilson (Billy Childs, Dianne Reeves), Bobby Militello (Dave Brubeck, Doc Sevrinson), Eric Marienthal (Chick Corea, Rippingtons) and Ian Tilp. Other musicians who recorded on Ms. Hilton's albums during the past few years include, Christian McBride (bass) who has shared the stage with Diana Krall, McCoy Tyner and Sting, drummer John Friday (Natalie Cole, Bobby Caldwell), percussionist Tal Bergman (Joe Zawinul, Rod Stewart and Loreena McKennitt), guitarist Craig Stull (Celine Dion, Shawn Colvin, Carole King), Phil Feather on woodwinds, cellist Marston Smith (Barbra Streisand, Stevie Wonder, Michael Jackson) and violinist Jim Sitterly.
It was during our first conversation a few years ago that I learned of Lisa Hilton's work with inner city school children in Los Angeles. "I did some work with inner city school kids busing them into performances and stuff. I guess I have done a few things, but I don't really think about it.
I enjoy giving and primarily working with children and I would have loved to have had a professional musician come and visit with me when I was studying music, and I was growing up in a small town (along the central coast of California), but that never happened. The only guy I remembered who was brought in, was someone who did rope tricks, lassoing. We didn't have visiting musicians and these days there are all kinds of music programs, which I think is wonderful, but kids with disabilities, don't even have music programs. I have got to think, that if I didn't have my sight, this would probably be even more important to me. It is important to me. For me to be able to give, a tiny little speck, of maybe an hour or so of music, fun and inspiration, is exactly what I would have wanted and I didn't grow up disabled. It feels really good to be able to do that."
Therein, lays the essence of who Lisa Hilton is. "I create music, I compose and I play, primarily because I want to communicate and talk to other people, but the reality is after you are done, you have to be able to walk around and say, 'Listen to me. Write about me. Talk about me (she laughs).' Actually, composers are trying to communicate. There are people, who are strictly performers, but primarily an artist is not saying look at me, they are trying to communicate to the world. It feels really good, to take the focus off of myself and to do things for other people. It balances things out," she says.
While talking to Lisa Hilton one always senses a woman, who is deeply moved by those whom she encounters and those things that she experiences. It could be steam rising from the grates in New York City at one am, which led to the song "Midnight in Manhattan," the title track from her 2006 album, or a walk along a Malibu beach on a cool day, noticing villas on the shore, water tapping up against her toes and warm sand beneath her feet, giving birth to songs such as "Malibu Morning," from Sunny Day Theory (2008).
"I think that we are all connected and we all have experiences that we can draw upon and that connect us. That is what all artists want, is to have a connection. I am inspired by anything in life, a waterfall in Colorado and I wrote a song about that or falling in love and (it becomes) "So This Is Love," (the fifth song on the new album Nuance).