Mark Winkler and The Laura Nyro Project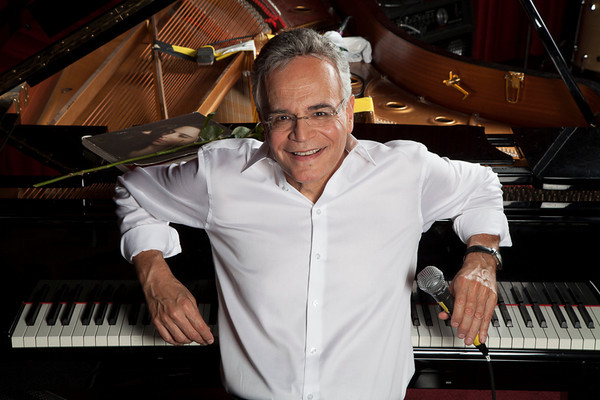 If the songs of Laura Nyro, who was one of the most celebrated Pop singer-songwriters of the 1960s and 1970s were to be interpreted in a Jazz idiom then it is only fitting that they are recorded by another critically acclaimed singer-songwriter Mark Winkler, who saw Laura Nyro in concert nine times. Winkler who is a platinum award winner has had more than 150 of his songs recorded and / or performed by artists such as, Dianne Reeves, Randy Crawford, Liza Minnelli and Lea Salonga. He has collaborated with Wayne Shorter, Dexter Gordon, Joshua Redman and David Benoit, writing lyrics for their compositions. The Laura Nyro Project is his twelfth album and this fall he will be co-releasing with Cheryl Bentyne (Manhattan Transfer) the Jazz album West Coast Cool. Winkler's accomplishments also extend to the theater where Naked Boys Singing! which he co-wrote, is now in its second decade playing Off Broadway. He collaborated on songs for the musical revues Bark and Hanging Out! His Jazz noir musical Play It Cool garnered a Los Angeles Times Critic Choice accolade, while he received L.A. Weekly and Backstage West awards for Naked Boys Singing!
Relaxing in his home in Los Angeles Mark Winkler ponders my question as to why he chose Laura Nyro as the subject of his current album. "Laura Nyro is my favorite singer-songwriter. I have liked her since I was eighteen years old and now I am much older than that, I am 63, so I have liked her for a long time. There are some people that I liked at that age or I liked a little bit later or whom I still like, but I don't like them as much. I see that they have aged, but Laura is timeless to me and I still like her as much as when I was a kid. That was really it, I just loved her music and I thought she was underappreciated. I thought it would be great to keep her music alive.
She (Laura Nyro) was great and there are not that many people who write great songs. As you know, a lot of people are called great and I am a fan of a lot of people. I am not one of these people who think there are only four people in the world who are great, but I really think she is up there with great songwriters. She definitely has the group of people who love her. I had my iTunes on shuffle and "Save The Country," came on. I was thinking wow this is so great and I am talking about her performance and not even the song. She was so committed. I am a fan of Pop music right now and I was thinking of Robin Thicke's song "Blurred Lines," and it is the number one song. It is sort of a fun song, but I thought there is so little depth in that song and there is so much depth in her (Laura Nyro) stuff. You need to keep that out there. You need to keep Gershwin out there and Joni Mitchell out there and Prince out there. There are too few of them. I love great art. I am very eclectic and I always have been. I don't know why. I started reading Billboard Magazine when I was eight years old. There is a place in Los Angeles called The Farmers Market and I have been going there since I was a baby and there was this great magazine shop that my mom would go into to buy her movie magazines. For some reason I latched onto Billboard and she would let me buy it, even though it was a pretty expensive magazine. I know that I got into Country Western from Billboard. I had no idea about Country Western, as a kid growing up in the city. I have always liked all kinds of music and as Duke Ellington said 'There's only two types of music, good and bad," and I really believe that.
"I got turned onto Laura Nyro, because she had "Stoney End," and "Wedding Bell Blues," and they were both hits on the west coast (for Laura Nyro). Nowhere else in the country, but on the west coast they were hits. I think "Wedding Bell Blues," went up to # 3 or "Stoney End," one of them. I was aware of those two songs. I liked them a lot. I bought her album More Than A New Discovery, but it didn't have the impact that Eli and the Thirteenth Confession did. I literally lived with that album. It was the album of my life. I think when music really becomes fantastic there is a metaphysical dimension to it. It sort of stopped me in my tracks. I remember playing the first side and my life was never the same. It just reached me in a place that I can't really talk about. One of the great things about the process of doing the album, I had to think about it in a more intellectual way, because I had to learn the songs and the lyrics and I realized that her music really mirrored my life at that time.
When I started the record I did it, because I thought she was great. I thought her songwriting was wonderful and I knew that I responded to her songs emotionally, but I didn't really think about them a lot intellectually. Then when I started working on the songs I said wow this is like the soundtrack to any ambitious, headstrong twenty year old. It is volatile and it is very dramatic music. She is never just coasting along. She's either at "Stoney End," or she's at a "Stone Soul Picnic," or somewhere in between.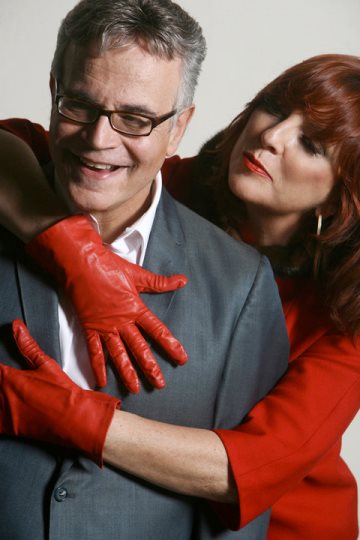 I was literally in the studio doing "He's A Runner," and I realized that…(he digresses) My dad was bipolar when I was growing up and he wasn't diagnosed until almost when I was grown, I think when I was eighteen. He would just take off. What I knew about my dad was he would take off every six months and it was precipitated by a fight with my mother or some sort of episode that I wasn't always aware of. My mother would take it very personally and he would always come back. It sort of had a pattern, so when I was in the studio singing "He's A Runner," foolish me right in the middle of the song I go, Oh My God, I am singing to my mother who is long since gone and my dad who's gone and no wonder I like the song so much. I mean it was totally about what had been going on in my life at that time. It was pretty heavy. I had to leave the studio. Even when talking about it now I get emotional. It was a wonderful thing to have that breakthrough and go oh wow," recalls Winkler.
Mark Winkler co-produced The Laura Nyro Project with Dolores Scozzesi and Nolan Shaheed (Shaheed also mixed and mastered the record).
"We had just come off of making Dolores' album Special Taste and we got along really well. Nolan is exactly my age. He is two months older than I am. We have the same cultural touchstones and we can sing the same songs. He didn't know much about Laura Nyro, but he knew the hit songs. By the time we started making the Laura Nyro album we had done the Dolores album and then we had done Sweet Spot, which was my album before The Laura Nyro Project. We were a good team by this point and they were going to do what I wanted to do and Dolores was very aware of Laura Nyro. She likes Joni Mitchell better, but she likes Laura Nyro and Nolan was going to go along with what I wanted to do, because we got along so great. That's why we did this and I feel very comfortable with them. I felt very safe. This project had a lot of minefields in it. I feel amazed that I got through the record. Just arranging her songs was a very difficult process, because her music was so specific that adapting it to my style of singing, which was very different from Laura Nyro's style of singing took a lot of doing. Until I found Eli Brueggemann, this arranger I really was striking out. It really wasn't going well.
Laura didn't know that many chords. She only knew five chords, but they were five really good chords. The arrangers (not Brueggemann) would say to me they are the same chords in all of the songs and it is really hard to arrange this stuff. Her melodies are great and Jazz guys re-harmonize, but like anything else you can either see something or you can't get it. I was working with a very talented arranger who I would like to work with him (again) at some point, but he kept going on and on about these songs have the same chords. Finally I said hey if you don't want to do it is fine with me. I want anyone I'm working with to love her music, because I love it. I am not doing it, because somebody is paying me to do it, I am doing it, because I love to do it. She was primitive as a lot of those singer-songwriters were. Now that I work with some of the greatest piano players in the world, I listen to Carole King's piano playing and Laura Nyro's piano playing and Joni Mitchell's piano playing and I go wow they weren't very good, but that is not what singer-songwriters were about anyway. Everything was based on Laura's initial voice piano performance. She did know music well enough. I think she could read music. She could definitely jot down chords and all of that. Was she a fine musician like Geoffrey Keezer? Of course not. That was one of the problems that I had chordally. She (Nyro) was repetitive. It all worked out, because I found Eli who was completely the right guy and he got her. He loved her music and we harmonized songs. We found ways to bring them to life in a new way. It all worked out.
Laura Nyro had all of these songs such as, "Stoned Soul Picnic," and "Wedding Bell Blues," she has her hits and then she has her songs that are just wild. They never were hits and they never were going to be hits, but people who loved Laura Nyro loved these songs. I loved "New York Tendaberry," I love "Gibson Street," and I love "Upstairs By A Chinese Lamp." When I was a young man I was living as a hippie for a couple of months and I was a very bad hippie. I was in this Rock musical and the guy who wrote the music was a big Laura Nyro fan. I remember we would play "Upstairs By A Chinese Lamp," every day. It was our favorite song. It was the summer of '71 or something and to me it was the song that I listened to all of the time. I thought it was just great and I thought that one I can do (for the current album). I tried to do "New York Tendaberry," and I tried to do "Mercy On Broadway," and I sort of sounded like Bette Midler doing it. It just didn't work. I wanted to do one of her more experimental songs and "Upstairs By A Chinese Lamp," was the one that I did," says Winkler.
Talking about the decision to record the song "And When I Die," Mark Winkler says, "It is one of my favorite songs. That's why I (chose it). I never understand when people pick songs and they are very laissez-faire about it. I think it is a great song. It is truly one of her best songs. It has a powerful wisdom to it. She wrote it when she was sixteen years old. It is so wise. It means a lot to me and as you get older you think about your mortality and about when you die, but this idea that there is one child born to carry on. I loved that song and it is one of the five songs that I had Eli do. Let's arrange five songs and let's see how they go and then I will see if I will do the album. He did this great arrangement where he went into like a Louis Prima "Just A Gigolo," thing in the middle. Then he had this collapsing…he didn't even know who Spike Jones was, but he knew it had sort of a drunk feel to it and he wanted to go faster, faster and faster and collapse. Then I got into Spike Jones and he was sending me Spike Jones videos. Eli is great, because he is always digging up stuff. He just travels the musical spheres and he is into every kind of music. "And When I Die," is one of my favorite ones on the record. It is one of the magical ones. It went really well that song."
Bob Sheppard's gentle tenor saxophone introduces us to "Time And Love," before giving way to the elegant piano of Eli Brueggeman, drummer Peter Buck keeps time and brushes the cymbals lightly and Dan Lutz plays upright bass. Laura Nyro's lyrics make use of pastel colors to paint a winter landscape and Mark Winkler's incredible, rich vocals are reflective.
"The song, "Time And Love," was always one of my favorite Laura Nyro songs. When I decided to do it, I never really liked the third verse. When she was talking about Jesus was an angel until mankind broke his wing, I am a Jewish guy, so I really didn't feel much. Her mom was Jewish and I think her dad was Italian. It is Catholicism and she's not Jewish the way that she is thinking about things. Jews don't talk about the devil. I don't think that's part of it. My mom died in 1974 very early. She was young. She was fifty-eight and my dad was cast adrift. He really had a tough time. He was in and out of halfway houses and I would take him in from time to time. I was living in a one bedroom apartment in Hollywood Hills. I remember many times I would play him "Time and Love," and he would just sit there. I was very fortunate, both of my parents knew that I had talent and they were very positive in that regard. He just loved the song and he spoke to how things would get better. I wanted to put that in the song and I wanted to write a verse. I took it to this to this other arranger who did this God awful version of the song. It was a really corny version of it, like a Lola Falana version of it. Now I can laugh at it, but I couldn't believe that he did it. The funny thing is the other guy is a very good arranger and I had given him my other two records. He was a really nice guy and he arranged it like I never …he arranged it like I wasn't a Jazz singer it was much more of a schmaltzy kind of an arrangement. I didn't even know what to say. I just said, you know what I sing Jazz. He said, oh yeah. Then he started ganging up on Laura Nyro and that was it and I said goodbye. I said you think I am doing this record, because I don't think she is fabulous? I said you did an Elton John album and I said I have never been that crazy about Elton John's melodies. I said I like Elton John, but most of his melodies don't do anything for me. Elton John is great and I don't mean to put down Elton John. I did get my two cents worth in. When I found Eli and I told him my idea about "Time and Love," and in about a second he said oh, this song reminds me of "Moonlight In Vermont," and there is this Ahmad Jamal version. I sang "Time and Love," over the Ahmad Jamal version practically. He just had these great ideas," he says.
"I was going to do "I Never Meant To Hurt You," on the album, because it is one of my favorite Laura Nyro songs, but I just can't do that many ballads on a record then it becomes sleepy time. I wasn't going to do "Billy's Blues," (check the song title) on the record and Dolores was very responsible for me doing "Billy's Blues," she said it is a great song. About two weeks before the record this friend of mine with whom I had written a lot of songs died and this guy always reminded me of Billy in "Billy's Blues," life just never went his way. Some of it was he just didn't have a clue about the world. He was a dreamer and one of these guys who was an artist and who had no feel for any other aspects of life, including making a living. He died and I thought wow, I always thought of Jeff as Billy in "Billy's Blues," and I have to sing this song. Then I did it with Eric Reed (pianist) and it was a magical performance. It is one of my favorite things on the record.
We did everything (on the album) in two days. I did scratch vocals with a musician and we kept a lot of the scratch vocals in "When I Die," and I think there are some others. We did it pretty organically and that is what I liked about the people who were producing it with me. We were friends and we were very comfortable with each other. It was easy for me to be emotional with them. I wasn't trying to be hipper than hip," he says.
When the question is posed to Mark Winkler as to what he would say to Laura Nyro if she were still alive and he met her, he replies after carefully considering the question, "I hope I did you proud. I think she would like it. She was a pretty eclectic girl (he laughs). I would have liked to have met Laura Nyro, but I didn't. That is what I would say to her, I hope you like what I did."
As already mentioned, Mark Winkler's interest in music was sparked very early in in life.
"My mom was a singer in the thirties in a big band and we literally lived and breathed show business. My mom even gave it up for marriage and having kids, but she still acted like she was in show business. She had this piano player who was always one step behind her and she sort of looked like ZaSu Pitts with a cigarette hanging out of her mouth and always at the drop of the hat she would sit down and she would play a song for my mother. I was really close to music and then when I was nine years old I decided I wanted to be a singer. When I mentioned it to my family I thought they were going to say this is terrible, we want you to be a doctor or a lawyer, (instead) they said oh yes, sure. They said of course what else would I be in this family? My aunt Shirley (was a singer too) and she actually got me together with a guy who first mentored me Jimmie Haskell who was a famous arranger. He arranged "Ode To Billy Joe," "Bridge Over Troubled Water," and all of The Grass Roots songs. She (Aunt Shirley) had been in a band in the fifties when Jimmie Haskell was the accordion player. She heard me sing for the first time when I was in high school and she really liked my singing. She said I have to get you over to this guy that I know, because he will really like what you do. She put me together with Jimmie Haskell who happened to arrange the New York Tendaberry album with Laura Nyro. That was a little freak occurrence. We worked together for about three years. We made some masters and he was responsible for getting me into songwriting," he says.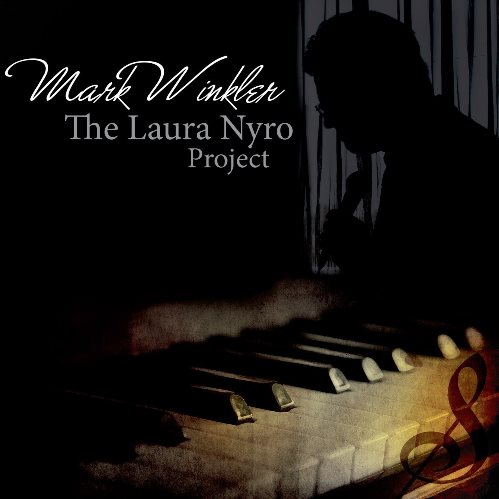 Recalling his childhood years and the musical influences Winkler says, "I grew up on the west coast. I would buy a new 45 every week. I would just live with these records, as we all did I guess. I started noticing that I was picking songs by the same writers. I started noticing writers in the parentheses that I liked, (Burt) Bacharach / (Hal) David a lot, Barry Mann and Cynthia Weil and Ellie Greenwich and Jeff Barry, so I started seeking out their songs. There was this record store around the corner of my house and they had promo records, DJ copies. I got into knowing pretty quickly the Brill Building writers. I loved the Brill Building and some of the people who wrote Lesley Gore songs were Brill Building writers, "Maybe I Know," "She's A Fool," "You Don't Own Me," and all that stuff was written by Brill Building writers, not the ones we usually think about."
This brings us to another period in Mark Winkler's childhood, "I was a really big Lesley Gore fan. I think I bought every record even when she did that album on A & M in the seventies. I had the stuff on Mercury Records and Bob Crewe (producer) and California Nights. I liked Lesley Gore, to me she epitomized Pop. She was a great Pop singer and she had some really good songs.
At the same time I was really into the Beach Boys and I got into Brian Wilson. I loved Brian Wilson's stuff. There was a television show out of Cleveland, a music show and they would have all of these east coast people. It was like Shindig. It was called Upbeat and it was hosted by Clay Cole. They had The Young Rascals, Mitch Ryder, Evie Sands and Chip Taylor and all of that stuff. I liked Otis Redding. I got obsessed with records and I loved music when I was a kid starting about when I was eight."
Jimmie Haskell may have introduced Mark Winkler to songwriting, but at first the road was a little rough. "I wrote a lot of bad songs. I went to this publisher and I sang these songs and he said to me who do you think you sound like? I said I think I sound a lot like Randy Newman and he said no you don't, your songs aren't anywhere as good as Randy Newman. He broke my little heart. Now I would like to find this guy and say, you changed my life, because he said I think you should take some classes. It is really going to help. I did and it really did help. I was in my early twenties when I went to a songwriting class and took lessons and I got a lot better pretty quickly. It took me two or three years to really learn about it. I am still learning about songwriting. Songwriting is forever fascinating. I always find people who are better than me, hopefully and I surround myself with them.
I started getting songs recorded by other people. I always wanted to sing. I always sang. Then in 1981 I made my first album on a small label out of Seattle called First American and it actually did pretty well. It's called Jazz Life. It became a hit in Japan. They love it in Japan. I (had been) a Pop singer and I didn't have a style. Suddenly, I started singing with this Jazz band and I didn't know they were a Jazz band. They were a wedding band, but they were actually like Tom Scott and the L.A. Express and that is who they wanted to be. They got me into singing Jazzier stuff and I liked that and I liked writing that kind of (songs). I got my identity and I found myself. I did my first record.
I was getting (my) songs recorded by other people. Liza Minnelli recorded one of my songs "Tropical Nights," and it was the title song of her 1977 album Tropical Nights. It was a big deal for me. The album came out in '77. I would get publishers to play my songs, it was amazing they would stop (when listening to) "Tropical Nights," whether they were talking on the phone or talking to the secretary. They would say, that's a good song. This one publisher, Island Publishing, picked it up for a while and we actually got a Helen Reddy cut out of it, but Helen Reddy didn't (release it) at the last minute. I had two friends who were playing on the (Liza Minnelli) session and they called me up and they said Mark, you had the song "Tropical Nights," didn't you? I said yeah (he draws out the word) and they said, well we are recording it with Liza Minnelli and a twenty-one piece orchestra. I didn't hear from Liza and her producer for about five months. They were filling me in on the overdubs and then I found out it was the title of the record. The publisher that I was working with was a new publisher and he needed a big record, so in 1976 he takes five hundred bucks out of his pocket and he says I want half of the publishing for this song will you give it to me? Here's five hundred bucks. Believe me at that time I needed it. I was broke, so I took it. I retained all of the writing and I retained half of the publishing. It became really good that he had the publishing, because they (the record label) tried to get the publishing away from me. They called me and said we would really like the publishing and I said oh you will have to speak to my publisher. I probably would have had to give it to them, because it was just me against Columbia Records. I probably would have relented."
Mark Winkler has come a long way from the guy who used to write bad songs in the early seventies. Liza Minnelli was just the first of many high profile artists who have recorded his songs or with whom he has collaborated. His solo work and his albums are critically acclaimed and yes we believe Laura Nyro, somewhere is smiling when she listens to her songs on Mark Winkler's The Laura Nyro Project.
Please visit the website for Mark Winkler
Photos courtesy of Mark Winkler. Photos protected by copyright © All Rights Reserved. Photo Two: Mark Winkler posing with Cheryl Bentyne. Interview by Joe Montague, August 2013
This interview is protected by copyright © and may not be reproduced in print or on the internet or through any other means without the written permission of Riveting Riffs Magazine, All Rights Reserved