U.K. Singer - Songwriter Maxi Dunn Sings From the Heart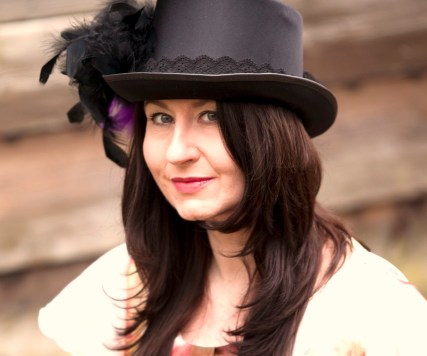 After spending almost nine years away from the music scene so she could devote her attention to her son and daughter, singer – songwriter Maxi Dunn returned in 2009 with her debut solo album Welcome To Soonville, a deeply personal collection of songs that reflect the Liverpool, U.K. native's eclectic musical influences. She fronted a number of bands during the 1990's including the Trip-Hop band CS Drift. Prior to spending time fronting CS Drift, she also served as the lead singer for groups that ranged from what she describes as Jangly Guitar Pop to possessing a heavier Rock / Pop sound.
Alluding to her eclectic influences, Maxi Dunn says, "I think that it now comes out in my writing. I often get told that all of the songs are very different, but there is also the added Maxi Dunn sound. I like to keep the songs fresh and different. I like a wide range of music and while I can be diverse, I am making the most of it."
There is also the influence of the city in which she has lived all of her life, "From an early age we were aware that Liverpool had a musical history, because our parents were into The Beatles, so we were always listening to Beatles' songs and my dad was always playing them on his guitar. You couldn't get away from it, because they were always on TV. As a young girl growing up during the early eighties in Liverpool, it was again exploding. We had a big club where all the bands used to hang out, like Pete Burns from Dead Or Alive (New Wave – "You Spin Me Round (Like A Record) - # 1 on U.K. charts). He was such a big influence and everyone was in awe with the way that he looked. I was too young to remember all of this, but I used to read the history books and read about all of these bands. As a young girl, growing up in school, I used to follow the Liverpool scene and when I was old enough, I would try to see as many bands as I could in the city. It was the place to be really. It is so different now. There were so many places to go to see a band and there were battle of the bands competitions. It was good to see people before they became famous. Liverpool has a big musical history and you just couldn't get away from it. People were always talking about it," she says.
Her new album, The Neglected Gambit goes from the driving guitars and heavy drum sticks on toms and Dunn's own biting Rock vocals for the title song or the Pop melody of "Baby It's So Wonderful," and the heartbreak of "You Took The Sunshine From My Heart." Maxi Dunn has returned to the music scene in resounding fashion.
The title of the song and the album The Neglected Gambit is borrowed from the 1960 film School For Scoundrels, which starred Terry Thomas and Ian Carmichael. As Maxi Dunn recalls, Ian Carmichael's character, Henry Palfrey was after the affection a lady named April Smith played by Janette Scott and Terry Thomas' character, Raymond Delauney kept getting the in the way. Henry Palfrey joins a school that specializes in one-upmanship and one of their many rules is The Neglected Gambit.
Says Ms. Dunn, "It was basically, if you leave the lady long enough, she will come wagging her tail behind her. My son at the time was really into the film and he loved the characters. I remember (she laughs) going into his room one day and he had actually written out all of these rules (from the film) on bits of paper and post-it notes and he had them on his wall. As I was talking to him I looked up and I saw this title that sort of jumped out at me, The Neglected Gambit. I thought that it would make a great title for an album."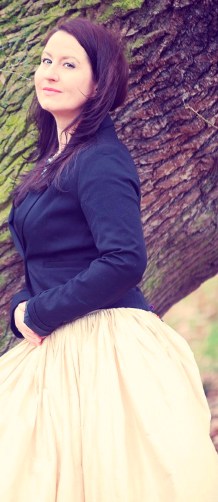 "The first song for Welcome To Soonville was written at Christmas of 2009 and it was "Will You Forgive Me." It started out as a Christmas song that year, so the original has bells and that kind of stuff in it. I said to Pete (Hackett) that when we put it on the first album we would probably take the bells out of it. Originally it was acoustic guitars and we took them out and put in a piano instead," she says.
The Neglected Gambit is not a concept album and the songs can be best described as the emotive chronicling of a personal journey. "I don't write songs all of the time and I actually go a few months without writing anything and then I will have this inspired period of writing, which I have just had. I wrote five or six songs and I have already recorded three of them for the next album. It started from that point (Christmas 2009) and then it went until May or June and then I stopped writing again. It was within a small six month period that I wrote the songs for the album (The Neglected Gambit). It took us until the next January to get them all mixed and mastered," says Maxi Dunn.
"I think when I am writing a song, I can hear the full version of the song (in my head) without even recording it. I look at the songs individually, rather than trying to create a Maxi Dunn sound. I don't want to get boring and I don't want to get repetitive and I want to keep things interesting. I have different tastes in music and I don't want to specifically go down just one road and stick to it. I will look at what a song needs and I will write a song and if it is not going to be similar to the last one, well you know what I am saying. I just give the song what it needs, really and I will do the best for it. I don't say, well we have to have a Maxi Dunn sound. I do what I like. I don't write what people want, I write what I want (she laughs). If a song needs a huge string section in it, then it is going to have it, I am not going to leave it out and put guitars in it instead, because I should be a guitar band. When I was writing "The Neglected Gambit," I knew what it needed instantly and it wasn't what I had done previously. It needed those heavy guitars in it. It just had to have those guitars and everyone said that it is so different than everything else on the album. It wouldn't be the same without them. I just try to keep things interesting and hopefully, people won't get bored with that. It will keep people wanting to come and check it out," she says.
It was a difficult year for Maxi Dunn in 2008, she lost a very close friend, she split up with her partner and she says "I was in a really bad place and financially it wasn't very good. Towards the end of the year when I started getting stronger, I started writing songs. By the new year I had decided to find people to help me to record them. I think eight or nine of the songs on Welcome To Soonville were brand new songs. It was a dark period. It did influence the majority of the album."
Songs such as "Pull You Down," which appeared on Welcome To Soonville, were written when Maxi Dunn was still with CS Drift and she describes it as one of the best songs that she wrote during that period of her life. It is also a song that was written about a relationship.
"Sometimes you write songs about somebody and it isn't very nice, shall we say, and that was his turn," she says laughing.
"How Was I To Know," was the first new song that I wrote for Welcome To Soonville. It tells a story and I think it is self-explanatory when you listen to the lyrics. It is set in a specific place. It was a difficult song to write. Welcome To Soonville was the title that I had in mind, even before I started writing the album. I thought that it would be a good album title and it was a nickname for someone and (me) for when we were going to meet up and stuff. When it came time for the album I thought it would be a good name for it. It is funny, on the album, the first song is "How Was I To Know," and the last one is "Welcome To Soonville," and they are linked, because they are both set in the same place. There are little hints in each song that give away where Welcome To Soonville is.
That same raw honesty continues with the new album The Neglected Gambit and it is particularly noticeable with the song "You Took The Sunshine From My Heart."
Look for at least one Maxi Dunn concert in Liverpool early in 2012 to highlight her album The Neglected Gambit and there are rumblings, although unconfirmed that there might be a performance in America, sometime in 2012.
You can listen to select songs from both of Maxi Dunn's albums here.
This review is protected by copyright © and may not be reproduced in print or on the internet or through any other means without the written permission of Riveting Riffs Magazine, All Rights Reserved