Throwback Suburbia Serves Up A Shot Glass Souvenir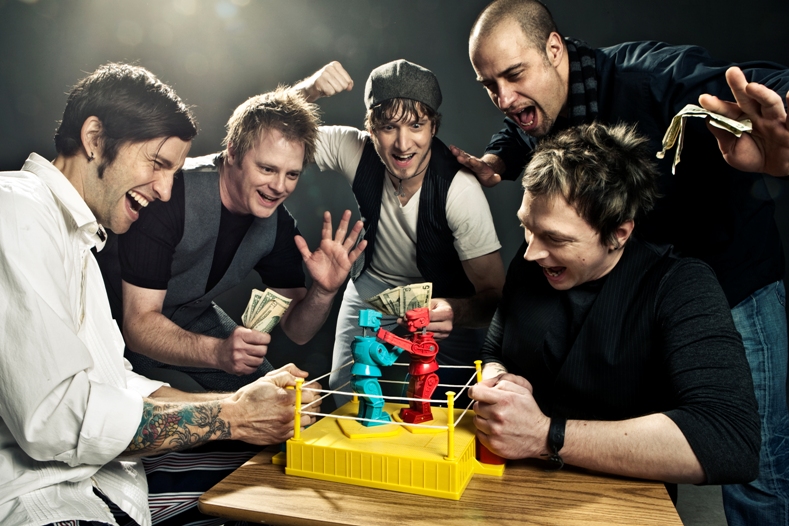 When you listen to the Portland, Oregon band Throwback Suburbia, the melodies and the harmonies sound eerily like what you have heard before, most likely in the 1970s and yet the sound is not cloned, because it is also influenced by more recent bands. Throwback Suburbia which made its debut before a packed house at the Ash Street Saloon on February 3rd, 2006 in downtown Portland, was later heralded by legendary Los Angeles DJ Rodney Bingenheimer at KROQ and which released a self-titled CD in 2009, which bore the fingerprints of an impressive production team of music heavyweights, tours extensively as it rides the wave of success from their current album Shot Glass Souvenir, which came out earlier this year (2012).
"We are in a modern world and we do like some modern recordings and some modern bands, so I think that we try to strike that balance, otherwise we would seek out a studio that had nothing but vintage gear, reel to reel tape and I would only play a '67 Ludwig (drumkit). A lot of bands do that on purpose and they go for that sound by reaching for those instruments and that kind of a recording studio. Even though that would be fun and I would like to do that someday, if just to demo a couple of songs, we realize we want to also appeal to the modern day as well. We try to strike that balance between the retro way of writing songs and the kinds of melodies and the harmonies that you might have heard more in the seventies, but bringing that into the modern day with production and making it sound a little bit louder and at times a little bit more rocking. It is not by design. It just ended up that way," says Mike Collins, the drummer, one of the songwriters and a background vocalist with Throwback Suburbia. Collins also founded the band with lead singer Jimi Evans.
Mike Collins says that harmonies have been a staple of Throwback Suburbia from the very beginning. "On the early demos there was just Jimi and I. I did the drumming and Jimi did all of the singing and pretty well all of the other instruments. We were always hearing harmonies or he would sing a melody and I would say what if we put a harmony in the pre-chorus and by the time that we got to the chorus, we had three harmonies. We just love harmonies and I think the music lends itself to that, because it is cut from that same mold as Jellyfish and the Beach Boys.
We realized after hearing Eric French (bassist / vocals) sing, we said can you take this harmony and Eric would sing and we said great, we've got that. Paul Bond (guitar / vocals) was the lead singer in his band and he has a great voice and it just became apparent that everyone here can sing, so why not take advantage of that. Fast forward and two years ago we added our keyboard player Mark Ricker and he is a phenomenal talent and he too has a really good voice," he says.
For the album Shot Glass Souvenir Evans and Collins wrote most of the songs, with Bond contributing "Setting Sun," a relationship song, backed by loud, pounding drums and supported by a strong bassline, and "Side Effects," a slower song introduced by Mark Ricker's pretty playing on the keyboards, and a tune that has plenty of The Everly Brothers ghosting on the verses and a bit of The Beach Boys on the chorus.
"With our songwriting styles being so similar and the songs all fitting under that umbrella of what we do, it is not a struggle for Jimi to adapt to what we do. We have a pretty simple approach to our songwriting, so it is pretty seamless. Sometimes people go, who wrote that one? That reminds me of something Jimi would write and (we say) no actually Mike wrote that one. It doesn't really matter who wrote it, Jimi is able to adapt to it melodically and lyrically," explains Collins.
Mike Collins got his start in the early 1990s with a band called Harder Faster. "I had just come back from studying drumming at the Percussion Institute of Technology in L.A. I had gone down to L.A. with a band, not worth mentioning, but to check out the L.A. music scene, because it was thriving at the time and I thought I might like to be a part of it. Seven months later I moved to Hollywood to go to the Percussion Institute of Technology and I took in the L.A. scene. During that time, some friends of mine were starting to get together and collaborate here in Portland, which ended up being the members of Harder Faster. They said you need to get back up here, because we need a drummer and I was torn, because I was starting to get some opportunities in L.A. None of those really panned out, so I moved back to Portland and I started playing with the guys in Harder Faster for about four years. We stuck around in the Portland and Seattle areas and it was just before the Grunge thing exploded. The kind of stuff that we were doing was a little more like melodic hard rock, definitely the Def Leppard and the Whitesnake, Bon Jovi (type of music) that was very commercial and Pop oriented with an edge to it and of course the long hair (he chuckles). That was before the internet and we put out a couple of cassette tapes back in the day. That got us some attention. We had cassette tapes for free at several of the local music stores. People started to pick those up and the next thing you know, we were playing to some pretty big crowds here in the Portland area. Eventually, we signed to Warner Chappell Publishing and that allowed us to have some money and to go in and record some much better demos. We were shopped around by our entertainment lawyer, but unfortunately, by the time we were being looked at in 1992, the Grunge scene was taking over and Hair Metal was getting kicked to the curb.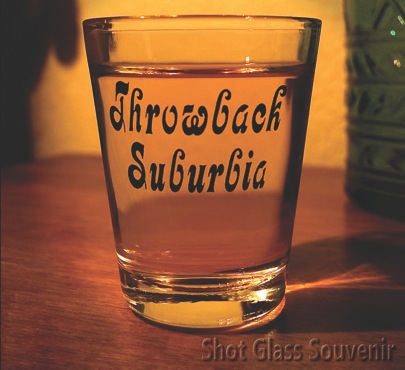 When we (Harder Faster) found out there wasn't a future for the music we were doing, we broke up. I found out that Earl Slick (David Bowie, David Coverdale, John Lennon, Jim Diamond) had moved to town and one night, he met up with the lead singer from Harder Faster, Michael Foatters at a recording studio. Slick said he wanted to put together a band in town that would start playing for fun and maybe hit the road My name came up and there was an audition process for drummers. I ended up getting the gig. It was (known as) the Earl Slick band and we rehearsed for a couple of months at a local rehearsal / studio space here in town. We pretty well just paid tribute to Slick's career. We did a bunch of Bowie music and of course the John Lennon track that he worked on, some originals we put together and some music from previous bands that he was in down in L.A., like Dirty White Boy. We did mainly material that he was featured on during his career. We did a couple of shows in Portland, we went up and played Seattle and then we toured the Victoria – Vancouver area of British Columbia (Canada). That would have been in '93 and '94."
Following his time playing with Earl Slick, Mike Collins was in a band known as Silicon Jones and they played a lot of gigs at universities and colleges up and down the I-5 between Portland and Seattle. He describes their music as being a cross between Jane's Addiction and the Red Hot Chili Peppers. Half of the band's repertoire was performed in Spanish, because the lead singer was Cuban.
"It was a unique band and we wore dresses and funny hats. Definitely during that time frame the music was more quirky. That was a shift from what I was used to playing, which was more Rock and Roll. It was something that was challenging and it needed to happen at the time," he says.
Next Collins did a one year stint with the Americana band Skin Horse that Mike Collins describes as being in the vein of Tom Petty and the Heartbreakers, Wilco and a little bit of The Eagles. Dirk Sullivan, the former guitarist from Love On Ice, a relatively successful international touring band from Portland (Interscope Records), was a bandmate of Collins, while he was with Skin Horse.
Mike Collins worked with several singer-songwriters including Portland's Stephanie Schneiderman, who was invited to perform at Lilith Fair. One might be tempted to point to Mike Collins' time with Stephanie Schneiderman as the genesis for Throwback Suburbia, for in her band, was a guitar player named Kevin Hahn, with whom Collins became friends.
"He and I were really good buddies, and from there The Red Sector was born a couple of years later. A little background on Red Sector, Kevin called me and he said I just met this really talented kid named Jimi Evans. Jimi was about twenty at the time and Kevin said I am going to do a demo of his (music) here in my studio and we need a drummer, so I was hired to come on board and to do that. They formed the Red Sector with a different drummer named Adrian OST and Adrian went on to join the band, Powerman 5000. After Adrian left, I became the fulltime drummer of Red Sector. Jimi Evans was the singer for Red Sector," he says.
After Red Sector had run its course, "There was an amiable split between Kevin, Jimi and me. We were getting antsy to do other things and Kevin was getting some offers to do some other gigs. We had a meeting one night and we decided to go our separate ways. Jimi and I had started writing together a few weeks previous to that meeting and we realized that we had something and that our songwriting styles were very similar. Once Red Sector broke up, Jimi and I hung out in my studio and we began writing and recording demos. After a few months of that, we decided we had something worth pursuing. We put out feelers for other people to go out and play live. We first found Eric French, our bass player and within a month or so we found out about Paul Bond (guitar / vocals). They were both fixtures in the Portland music scene. When we made some phone calls and asked people if they had any recommendations Eric's name came up through a couple of different people. He was in a band that had played on the same bill as Red Sector a couple of times. We got together (with Eric) one night and played the demos and he loved it. We knew he was a good bass player, so we said if you want to do this we would love to have you on board. We started rehearsing with Eric for a couple of weeks and then I talked to a mutual friend, who brought up Paul Bond who was the guitar player and lead singer for a band called Triple Swift. Paul said he remembered us, so Jimi, Eric and I went over there one night and we talked to him. He played the music that we had been working on and he fell in love with it. We started rehearsing with Eric and Paul within a couple of weeks of meeting them."
Throwback Suburbia's first tour was during the summer of 2006 and it took them to venues in Oregon, Sacramento (California), San Francisco, Los Angeles and Reno, Nevada. It was the right time for the band to tour after their song "Circles," received significant radio airplay on FM stations throughout America and they were featured on the NBC show PDXposed. They were also playing before substantial crowds at home.
After recording a couple of EPs, Four Play and Can't Decide, Throwback Suburbia headed back to the studio in 2009, this time to record a full length album and they pulled out all of the stops. While in Los Angeles, their friend Phil Jaurigui the owner of Swing House Studio heard the music that they had been recording and playing. He was doing work for producer Jack Douglas (Cheap Trick, Aerosmith and John Lennon). Jaurigui asked Douglas to listen to a couple of Throwback Suburbia's songs that had been mixed by Jeff Stuart Saltzman (Death Cab For Cutie). Douglas was hooked and sent a message through Jaurigui to have Throwback Suburbia contact him. One thing led to another and Jack Douglas came on board for a couple of the songs that made it onto the self-titled album. Another acquaintance of Jimi Evans and Paul Bond put the band in touch with Marc DeSisto (Sheryl Crow, U2) and Chris Manning (Jellyfish), while Mark Plati (David Bowie) mixed the majority of the songs on the album.
"We milked the self-titled for all it was worth and we toured again, went to L.A., did some showcases and we got more feathers in our caps by getting some more airplay with local stations. It was about this time that we noticed we were always gravitating towards bands that have keyboards and we had always recorded some organ and piano, with Jimi usually handling those duties. The live show however, did not have that. We really wanted to sound more like we did on the record and we put the feelers out. I got on Craig's List one day and typed up an ad looking for a keyboard player and after a few strange responses like you usually get, we got a response from Mark Ricker and it looked enticing. I can't remember who made the call, but about a week later he came out to audition and he was in the band a few days after that. He knocked our socks off," recalls Collins.
"Mark Ricker has definitely brought another influence. When Mark first contacted us he mentioned, 'I hear Bowie in your music and I hear Elvis Costello. When we met Mark we found out that he had played in Country bands, Funk bands, R&B bands and his biggest influence or hero is Miles Davis. It was a different approach and he really is unlimited. We are all good musicians in a certain style and Mark is one of those guys who can branch out and play a lot more styles than the rest of us. Mark also has such a great knowledge of music, as does Jimi. When we are working on a song, Mark is one of the guys who will say, you know that A minor should maybe be an A minor seven, just a little embellishment that he knows, because of his music theory and that he can bring to the music," he says.
When asked to compare the self-titled album with Shot Glass Souvenir, Mike Collins says, "On the self-titled album we went for cleaner tones, all of the way around, especially, with the guitars and those songs were a little bit over rehearsed, before we went to the studio. They were songs that we had already been playing live quite a bit. We had written and done demos for just about every one of those songs. We had done some sort of demo in my studio or Jimi's or in Paul's basement and so there wasn't the reckless abandon that you hear on Shot Glass Souvenir and also there wasn't Mark Ricker. A lot of the songs on Shot Glass Souvenir had been written just weeks before we went into the studio. Some of them didn't have lyrics, some of them we were still working out the chord changes during the bridge, but we had the studio time booked, so we said, let's just go in and make the best of it. It was a good decision, because it was more of a live deal. I also have to give due to Jeff Stuart Saltzman who mixed all of Shot Glass Souvenir, whereas we had five other people who mixed the self-titled album. Some of the mixes (on the self-titled album) were different and some of them were a little more compressed. Some of the songs (self-titled album) were a little more live sounding depending on the engineer. Shot Glass Souvenir has more of a live feel to it and we didn't use any click tracks whatsoever. On the self-titled all the songs were laid down with a click, with I think the exception of "Head Over Heels," and "Say When," which were fast styles and we didn't want to be anchored down by a click track. We wanted to be able to have a live feel for (those songs). There are no click tracks for any of the songs on Shot Glass Souvenir. We just went into the room at the same time and we laid it down. It is apparent that it has more of a live feel and energy to it.
You can listen to the music of Throwback Suburbia and their new album Shot Glass Souvenir on the band's website
Interviewed by Joe Montague
This interview is protected by copyright © and may not be reproduced in print or on the internet or through any other means without the written permission of Riveting Riffs Magazine, All Rights Reserved