Brenda Earle Stokes Concert Full of Pleasant Surprises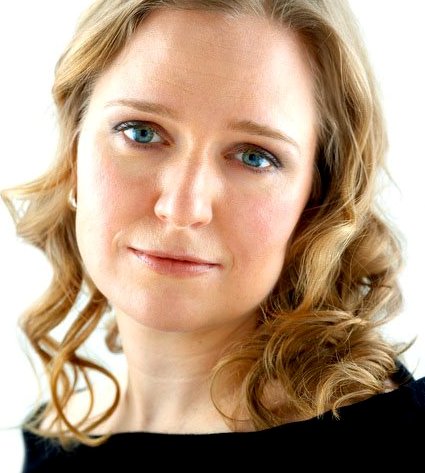 Brenda Earle Stokes was magnificent at The Old Mill on June 15th, as the New York City based singer, songwriter, pianist, arranger and producer put on what may be her best performance ever in the city of Toronto, Canada. Backed by a trio of musicians that included guitarist Ted Quinlan who more than once caused the audience to break into spontaneous applause, drummer Anthony Michelli and upright bassist Mike Downes, Ms. Earle Stokes treated us to an evening that consisted for the most part of original songs and songs for which she wrote the lyrics and set them to another artist's music, such as saxophonist David Sanborn's "Lotus Blossom," from his 1984 album Straight To The Heart, a tune that was written by Jazz pianist Don Grolnick.
Her marriage in recent years to Gerard Stokes and the birth of their son a little more than four months ago have seemingly injected freshness and vitality to Brenda Earle Stokes' music and it was evident from the opening song "Nobody Else But Me," and her splendid scatting on "Bean and the Boys." Who knew she could scat? This writer has known her for close to eight years and had no idea that she does or that she does it so well and effortlessly.
Aspiring lyricists would do well to attend one of Brenda Earle Stokes' concerts, because it is a lesson in songwriting, as her word pictures leave the listener watching the scenes unfold in front of them in vivid color. She is a masterful storyteller and her sensitive, emotive vocals become the instrument that draws us into "The Waltz," a song about fondly recalling the better days of a relationship, lamenting a love that lost its warmth and now seems to be awakening again. There was also the song "All I Want Is You," that she first penned many years ago and as her life has taken new paths and changed, so has the song evolved. Ted Quinlan's guitar work was incredible.
Ms. Earle Stokes dipped into the past to sing some of her older original songs such as the Pop flavored "Someone Else's Eyes," from her 2006 debut album Happening, which begins slowly and asks why our eyes often reflect a different story than the one we hold inside. The mood changes, as Brenda Earle Stokes' fingers flew over the keys during a fabulous piano solo. Next up was the title song from her album Songs For A New Day, with music written by her friend, New York City bandleader and saxophonist Joel Frahm. She poses the question in song why "Life is so complicated and my heart is getting jaded."
The second set featured the relaxing and peaceful "The Birthday Song," written on the eve of her thirty-third birthday and was a birthday greeting to her. There was also the song that she thought she had started as a Samba, until informed by a friend that the Latin vibe was actually a Brazilian Baiao Em and so the tune was given the title "Baiao Em Minah Cabeca," or in English "Baiao Em In My Head." Ted Quinlan's magically fingers danced along the neck of his guitar and Brenda Earle Stokes' vocals were terrific.
"In September," reflects her observation of young couples falling in love during the summer months and how quickly it was over as September dawned. That passing of time and changing of the seasons is also reflected in Ms. Earle Stokes' ability to linger on a phrase and then gently let it fade.
As the evening came to a close, there was also a nod to one of Canada's most prolific songwriters, Ron Sexsmith and his sensual song "Right About Now," and Ms. Earle Stokes' vocals were a blend of sensual and soulful and on a night full of surprises, who would have guessed that she also has within her the ability to be a torch singer.
A story can only be enchanting, draw people in and hold their attention if it is a good story and if the storyteller is good. Brenda Earle Stokes writes what feel like movie scenes and sets them to music, bringing to the surface our insecurities, romantic thoughts, perplexing questions and life passages. It is not a given that the one writing a story can tell it effectively, but in the case of Ms. Earle Stokes, the deep connection between her words and her vocals is apparent and without being contrived, she evokes a strong emotional response from the listener. During the past decade Brenda Earle Stokes has become a very accomplished singer, songwriter and pianist and one gets the sense that so far we have only seen and heard a glimpse of just how good this young woman is going to be.
Please visit the Brenda Earle Stokes website.
Interviewed by Joe Montague
Riveting Riffs Magazine would like to thank The Old Mill Inn & Spa and owner Michael Kalmar, as well as General Manager Vas Kolovos for making it possible for us to review this concert.
This interview is protected by copyright © and may not be reproduced in print or on the internet or through any other means without the written permission of Riveting Riffs Magazine, All Rights Reserved