The Lucky Ones Listen to Country Music's Jacy Dawn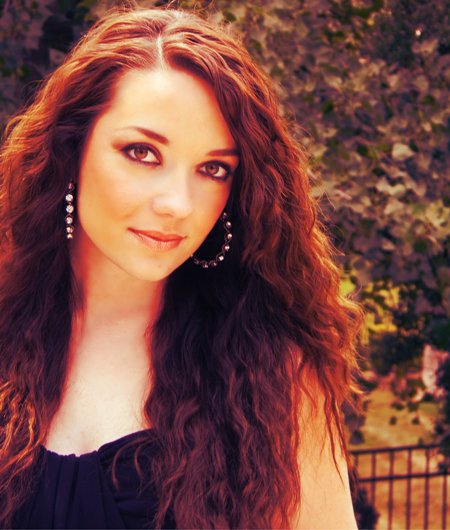 There are some things that impress you right away about Country music singer and songwriter Jacy Dawn, in addition to her fabulous vocals and her good songwriting skills, the Massachusetts native who has made the Greater Nashville, Tennessee area her home for the past three years, is very polite, very grateful for the success that has come her way through her teenage years and her early to mid-twenties, she is articulate and she has a really good grasp of the music business and understands how to market herself effectively. With two albums to her credit, Small Town Heart released in 2007 and Nashville Session released in 2010, Jacy is poised to release a new album in July. She co-wrote the song "I'm Done," with Country Music artist Kelly Lang. Ms. Lang recorded it and her emotive vocals draw the listener into a story of healing from a relationship and moving on with one's life. Jacy Dawn has opened for a plethora of Country music stars including, Reba McEntire, Wynonna, Willie Nelson, Vince Gill, Lorrie Morgan, Martina McBride, LeAnn Rimes, Tanya Tucker, Jo Dee Messina and TG Sheppard. Still in her teen years she sang for President Bill Clinton, another time for the Governor of Massachusetts and she had performed at Madison Square Gardens in New York City. By the age of twenty-one she was co-hosting a television show. Her songs have been recorded by fifteen different national and international recording artists, receiving radio airplay and featured on television's the long running and highly respected Crook & Chase show and The View. That Jacy Dawn has already accomplished so much, while still being in her twenties and having overcome damage to her vocal chords a few years ago that threatened to end her career as a singer, is truly nothing short of amazing.
"Small Town Heart came out first and that was my first full album. That was in 2007 and it was my first attempt at songwriting. I was singing and that was going to be my career. I was singing three or four nights a week and I ended up losing my voice from over singing and I got calluses on my vocal chords. It was to the point when my doctor said if you don't stop singing for a while you aren't going to ever be able to sing again. I had to evaluate what I wanted to do with my career and my life and I knew I wanted to do music, so I began writing. I took a year off from performing and I wrote that album. We recorded all of the songs that I had written and it was my first attempt at becoming a true artist where I wrote and sang my own music. That was really special to me for sure. I started singing really young. I sang at my first live performance when I was six years old and I sang all through school. Then I was in a group. It was something that I did every day. It got to the point that I was booked to do shows and a lot of them were outdoor venues. If you don't have good monitoring systems and I didn't back then, you can easily blow out your vocal chords. Looking back, I didn't have enough vocal training to manage all of that. Unfortunately, that is what happened, but when I look back at it, it was one of the best things to happen, because who knows if I would have started writing and that is where life has taken me. I think you are hearing about (damage to vocal chords) more and more, because the demand for artists to sing more and more is pretty ridiculous. It is in the news all the time about somebody else having vocal surgery or whatever. It is scary, but at the same time, I am glad it happened to me," she says.
Small Town Heart featured a song called "Lucky Ones," a crossover Country Music tune with a very upbeat Pop feel. "That was my first top Country song that we released. It was a fun song to write. I wrote all of the lyrics to that and took them to a friend of mine who brought it to life musically. I mentioned Lindsay (in the song) and she was a really close friend of mine when I wrote "Lucky Ones," and a friend of mine Bobby, his name is in there. I grew up right beside some old mills, so there is the mention of an old mill. I mentioned Wynonna, she is my idol and my favorite singer. It is the fun part about songwriting. I credit my whole confidence and career to her, because when I was sixteen years old I won an essay contest on her website and she sent me some autographs in the mail. I went to (her concert) and I was holding up a thing that she had sent to me and she noticed me in the crowd, so she called me up on stage. It was pretty embarrassing, because I started to cry and it was a sold out show. I was on stage crying my eyes out, because I was so excited to finally meet her. She asked me if I wanted to sing a song with her and the band. To this day it was the greatest moment of my life. After I sang, she pulled the microphone down and whispered in my ear, 'You have a gift and you need to do whatever you can do to make music your life and she said don't ever give up on what you are doing, because you will become successful. I have taken those words with me everywhere that I go and with everything that I do. I have what she said to me written in the front of a book that I take with me a lot. She is someone that I have looked up to and admired for so long and for her to give me that encouragement meant a lot to me. I only have a couple of pictures from that night, but I feel like it just happened yesterday. Wynonna's mother Naomi is on my wish list of people that I need to meet before I die. I admire her as a writer. The Judds are really the reason that I became so in love with Country Music. Their roots, where they come from and how they became so successful. It is really an inspiration and if I am having a bad day and I think that there is no reason why I am going to be able to do this today, for some reason I always have them (The Judds) in my mind. I have pictures of them in my office," she says.
"Nashville Session was released in 2010. When I started writing, I needed some co-writers to help me out and I started coming down here in about 2008 or 2007 and writing with different people. All of the songs on Nashville Session were demoed in Nashville. It was my first time being in a studio in Nashville and writing for other artists. I had all of these great recordings of me singing all of these songs that I had written and I wasn't really doing anything with them. They are songs that I love, so I ended up putting them together and creating an album from them. All of those songs don't necessarily represent me as an artist, but they are all songs that I have written for different reasons," says Jacy Dawn.
The emotional impact of Jacy Dawn's vocals on her song "The Power To Break My Heart," from the album Nashville Session, takes the listener deep inside the heart of a woman who is hurting. "That song came about in a really strange way. I started writing it about one of my really close girlfriends. We had a falling out and I started writing that song about what was going on with us. It was written with a friend, Leroy who is part of the Bluegrass duo The Roys. He was in Nashville and I was in Massachusetts. I sent him the lyrics that I had started and he turned it into a love song. We wanted to take it in that love direction. He wrote some of the melody for it and he would send a recording back to me and I would go over it and revamp some things and send it back to him. We wrote that song together without ever being together. It is funny how a song can start off with one idea. I had this idea of a friend who broke my heart and then we ended up turning it into a love song. That was the first song that I ever recorded in Nashville" says Jacy Dawn.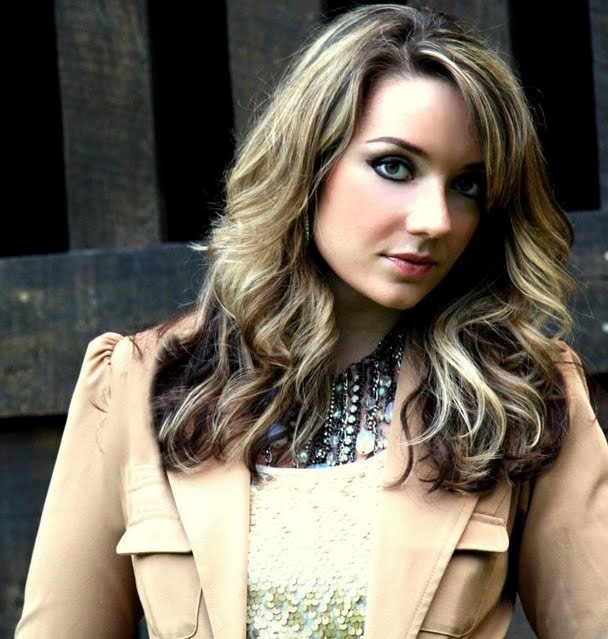 Her next comments shed light on the merging of gratitude and business smarts, "I think that it is all about relationships and the way that you present yourself, the way that you market your career. I feel that my relationships with different venues are very important and I have been fortunate because people have continued to call me over the years. For instance I played last year with LeAnn Rimes on an Indian ranch in Webster, Massachusetts. I also did shows there with Tanya Tucker and Jo Dee Messina and we are getting ready to do a sold out show (at the ranch) with Scotty McCreery on July 1st. They have always been wonderful to me. I make sure that I surround myself with really great people, my crew and my band. Venues like that could have their choice of a bunch of different people. We (need to) treat everybody really nicely. I think the people that you surround yourself with say a lot about who you are too, as an artist and as a performer. I try really hard to have good people, so I think that goes a long way. Also, I do all of my own marketing. I think that it is really important that you are represented in a good way. I have tried having different managers and different producers, but it has never worked out, because I have always had my own vision of how I want my career to be run. I am one of those people who have to be hands on and I have to know what is happening at all times in every area of my career, financially, the way I am being marketed and presented on the internet. I think that I have been really lucky and I probably have some guardian angels watching over me too. Growing up, my parents never had a lot of money, so I was always left to my own devices, figuring out how I was going to pay for photo shoots and posters and flyers and websites. I am lucky I had that growing up, because I had to learn that on my own."
One of her favorite songs, recorded by another artist, is her recent one, I'm Done," a song co-written with her friend Kelly Lang and recorded by Ms. Lang. "It is getting a lot of attention. The video is showing on The Country Network and it is getting requested a lot. The youtube video for it has gotten over 200,000 hits in just a couple of months. Kelly Lang is my best friend. I was a really big fan of her songwriting through Lorrie Morgan. Lorrie Morgan has always been one of my favorite singers and Kelly and Lorrie wrote Lorrie's last album I Walk Alone. I got really really familiar with Kelly's writing through that and I became a fan of hers. When I came to Nashville a couple of years ago, I went to see her perform and it had been a dream of mine to write with her since I first heard about Kelly. I walked up to her after the show and I asked her if she wanted to write with me. I was so nervous. It was one of the most nervous moments of my life. She agreed to write with me and we ended up writing a bunch of songs for her album," she recalls.
Jacy Dawn expects to release her third album in July. "We don't have a title for it (the album) yet. I'm just half way through recording it, but it is the first album that I have completely self-produced and it is all songs that I have written or have written with a couple of my co-writer friends. It is an album of my own favorite songs. I haven't done an album like that, everything that I have up to this point has been for what I thought would (fit) radio or something like that. We have a song in there that has a really R&B feel to it. I am a fan of all kinds of music and we wanted to incorporate that into the album. We have everything from Country to R&B, Bluegrass and Pop. One of the songs started off with me going into the studio thinking that it was going to be an Alison Krauss type of a song called "Sorry," and we ended up cutting it more R&B, which is so cool. One of my favorite things about recording, is you have this thought when you go into the studio as to what it is going to be like and then if you have talented musicians like I was lucky enough to have, they can take a song that you had a vision for and they can turn it into something completely different. Luckily, the guys that I use always turn it into something much better. Mike Valeres is playing guitar for me and he is my boyfriend (she laughs). That isn't super well known, but he is my boyfriend. Also Sean Fitzgerald plays drums and Dino Monoxelos is on bass."
Someday, Jacy Dawn would like to own an entertainment company, perhaps one that combines publishing and production, as well as marketing. "I just want to make my living in the music industry, whether it is writing, performing or the business end of things. I love the people that I have been able to have relationships with and getting to do new concerts is always fun. I like writing with different people who inspire me. If I can do all that for the rest of my life, I will be a happy girl," she says.
Please visit the website for Jacy Dawn
Interviewed by Joe Montague
This interview is protected by copyright © and may not be reproduced in print or on the internet or through any other means without the written permission of Riveting Riffs Magazine, All Rights Reserved