Kimmie Rhodes Has Dreams Of Flying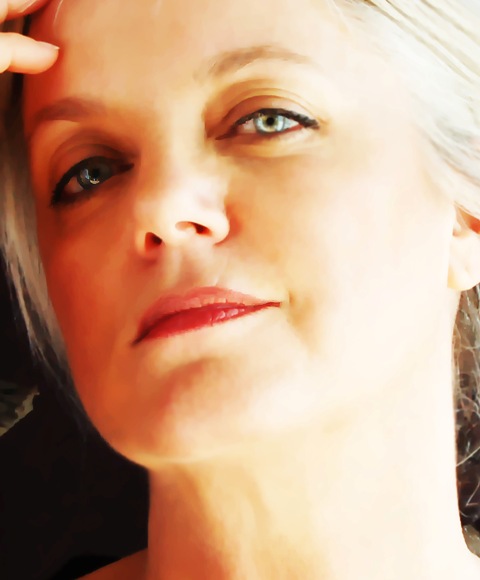 "Sometimes when I write a song, I write more from a real sense of what I am feeling rather than the clarity of what I want to say. I just write what I feel. Some of the songs are engaging, but they don't tell people what to think, so they can write their own stories when they hear them. I try to leave songs open enough that you can get different levels of meaning. I think you can get more meanings from a poem or a lyric sometimes if you leave it a little more open to interpretation. Even for me as time goes by, a song opens more like a flower, as I see what I meant when I wrote it. I wrote it more from a feeling time and a concept than me saying I am going to tell you exactly what I think, because I didn't necessarily know what I thought. I was just finding my way to the expression of something that I was feeling. I felt the song was finished and I felt the song said what I wanted it to say, but it is still open to growth," says multi-platinum selling songwriter and singer Kimmie Rhodes.
Kimmie Rhodes, who lives in Austin Texas has had her songs recorded by artists as prolific as Willie Nelson, Mark Knopfler, Wynonna Judd, Peter Frampton, Waylon Jennings, Joe Ely, Emmylou Harris, John Farnham, Trisha Yearwood and CeCe Winans. Although, Ms. Rhodes is a gifted singer who accompanies herself on guitar, her star has shone more brightly on the European music scene where she has cultivated a very strong audience over many years of highly successful tours. In America, during the past year, she has performed at the Grand Ol Opry sharing the stage with Emmylou Harris and earlier this year she performed on the Blues Cruise.
In 2011, Kimmie Rhodes released another album, Dreams Of Flying, recorded at her own studio Sunbird Studios, produced by her son Gabriel Rhodes and mixed and mastered by her late husband Joe Gracey. Nine of the eleven songs on the album were written by Ms. Rhodes, one was co-written with Gary Nicholson ("Like Love To Me") and one was a cover of Donovan's "Catch The Wind." Thematically, the songs range from the title track's simplistic, yet beautiful thoughts of being carefree and taking delight in even the smallest of things, to the beautiful love letter "Like Love To Me," about meeting that someone special who turns your life upside down in a good way and yet there is still some reserve from being hurt in the past. Then there is "Unholy Ghost," a song that explores the challenges of living with someone who suffers from depression.
The song "Dreams Of Flying," seems to reflect something that Emmylou Harris once said about Kimmie Rhodes, "Kimmie has the voice of a beautiful child coming from an old soul. She touches us where the better angels of our nature dwell, and I believe we need that now more than ever."
In describing the songwriting process that led to the creation of the Dreams Of Flying album, Kimmie Rhodes says, "It is like what a painter does when they are doing a series of paintings and they go together, because it is what they are doing at the time. With Dreams Of Flying I wrote all of those songs as a group at the same time. I had different things going and I had a lot going on in my life. I finally reached a place where I could go up into my room everyday where I write. In the cases of "Unholy Ghost," and "One By One," I had no idea what I was going to write that day and they just sort of fell out of me in a very natural and healing way. They seemed to go together, because they were all written around the same circumstances and at the same time.
"The song, "Unholy Ghost," is about depression. My husband Joe Gracey was battling cancer and after his last surgery he was in a post trauma state, because he had been through a lot. He had been through two nine hour surgeries and this was kind of a recovery period between cancers. We didn't know it at the time. There is a lot of clinical depression out there and I started thinking about it and the thing about depression is that when you are with someone who has it, it is like there is a third person there and they are uninvited. Nobody ever enjoys having that spirit of depression around, but it is this uninvited guest that lurks around the doorway. I decided that I was going to write about that. I just wrote the song "Unholy Ghost." (She quotes the lyrics) I kind of surprised myself (she laughs). I was having so much fun writing that melody. It was like a haunted house song or something. At the end of it, I surprised myself again when I said, "There's no way to escape / Someday you'll pay…Unholy Ghost." It was my way of fighting back against this unwanted spirit that had moved into our lives. We knew we would defeat it and we were fighting it. A therapist once told me, when you are dealing with someone who has depression, there are three people in the relationship. It is a triangle. It is you and the person that you are with and the depression. It really is a cyclical thing that people have to deal with not just in an emotional, but a physical way. You tend to think it is all spiritual and emotional, but really there are a lot of physical reasons for depression too. I am very fortunate that I don't suffer with depression, but I feel so much compassion for people that do. There is so little understanding for what they are going through. You can't snap out of it, they would if they could," she says.
"Turnin' My World," is a song of hope and about someone who brings us hope for something better and it reminds one of the tribute that singer-songwriter Rodney Crowell paid to Kimmie Rhodes when he said that she has, "the soul of a poet and the voice of an angel."
The admiration is mutual, as Kimmie Rhodes says of Rodney Crowell, "That is one of the best endorsements you can get right there. I don't believe there is a better songwriter on the planet than Rodney Crowell. Rodney is more than just a fellow songwriter. He really is. I love him and it was wonderful to have that compliment."
Ms. Rhodes offers another insight into her thoughts about songwriting when discussing Texas songwriter Townes Van Zandt, "What I always liked about Townes' writing is he would just say something and he would just trust people to get it or he would not care if they didn't. It would just express what he felt and he did a lot of cool things. His songs were really poetic and beautiful. I think a lot of people felt that if he could do that they could do that. It made for really great songwriting."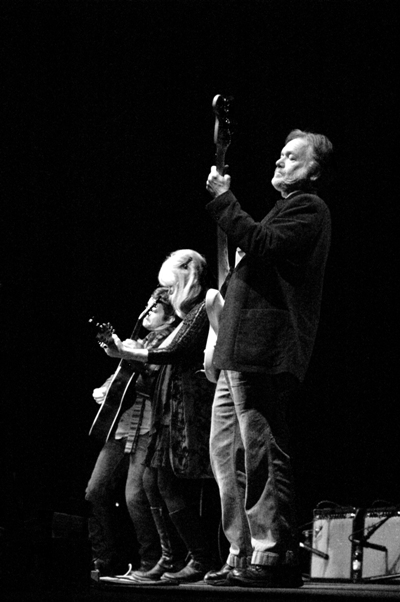 Dreams Of Flying was recorded in the beautiful ambience of Sunbird Studios. "It started out being a writing room and it just kind of bloomed. It turned into this gorgeous building with stained glass windows and French furniture. (The studio is) built in European style with cinder blocks and plaster and high ceilings. It will be standing long after my house is gone. It is a beautiful room with a brick floor and the sound is good in there. It feels like a home when you are in it, because of the windows and the rugs. I always said someday when I grow up, I am going to buy a white baby grand and I am going to put it in here. My friend phoned up and said I have this white baby grand and she said I don't have anywhere to store it. Do you have any idea of someone who might have room? I said I totally have a place for it. (One day) I was washing up the dishes, as I was looking out the back window and these two piano movers were putting this white baby grand into the studio. It is a digital studio, but we have a drum room and we have all of these different percussion instruments that I find when I travel. There is a giant table and it is covered in every possible type of percussion instrument you could ever imagine. There is a big library with books. I am so honored and privileged to say it's mine and it is an environment that we created over the last twenty years, where people can come in and record and look at books and play music. It feels like home as much as my house does. A lot of recording studios are kind of sterile and it feels like being in spaceships after a while. I always like a studio with windows, so I know what time of day it is. I think the more music we make the better the room feels and sounds. We just updated some of the equipment. I love food and I love cooking and we were always real foodies. My husband Joe was a writer for Saveur Magazine for a while and he did a cookbook. I always think that we should have something fun and wonderful to eat and I like to make an event out of it. I think if you create a beautiful environment with light, flowers, good food, good songs and good friends, you get these recordings that aren't just you made a record, but you have a moment in time. They are souvenirs of my life and when I get to the end of my life, my children will have a really good presence of who I was and what my philosophy was," she says.
Helping to create these special moments in time, were some trusted musician friends. "John Gardner (The Dixie Chicks, James Taylor, Jesse Winchester) is a tremendous percussionist and drummer and he can play anything. He is a dear friend. He tends to approach my music from a percussionist stand point. He will play the drums and then he will add all the percussion that goes with it. He is building all of that in his mind as he goes along. Once he puts something down he pretty well knows what he is going to do to fill it in. He is a really great artist. He respects me and I respect him. Gabriel my son has grown up with my music and he knows it better than anyone. When Joe Gracey, my husband passed away a couple of months ago I lost the person who knew my voice better than anyone and he always did such an incredible job with my vocals and mixing the records. Joe Ely sang on "Catch The Wind," a kind of quirky song. Before I knew Joe, I would go to his gigs in Lubbock (where she grew up) and one of the first gigs that I ever went to I told my mom I was going to go to a friend's house and I snuck out to a little coffee shop down an alley by the university and heard him. Joe's a good friend. I was not here when Mike Thompson (Eagles) came to play. He did an incredible job and Gabe put him on. Mike Thompson did an incredible job, especially on the song "Start Saying Goodbye." He put keyboards on it and I just love what he did. Sometimes I like to have a bass player who plays more like a lead player, like Paul McCartney, with bass lines that really move and almost lead. I just thought it would be really cool to use Charlie Sexton (Bob Dylan) on the record. The bass was moving around more. He is so much fun to be with and he is a quick study. We had fun, he did it fast and I just loved the stuff he played. John Mills has been playing on my records for a long time too. John Mills (saxophone and clarinet) is one of those genius musicians. He is actually a professor at the University of Texas. I can also sing a part for him and he will write it out and play it," she says.
Kimmie Rhodes has traveled a lot of miles and her music has been listened to worldwide, since she was born in Wichita Falls. "My dad had a car dealership and there was a tornado that blew the car lot away, so he decided to move further on up tornado alley, to a more dangerous place and he moved us all to Lubbock. I grew up there. I have one brother. My family was musical. My dad was always aspiring to be a musician, but he never really did. He loved music and he loved to sing. He formed a little Gospel trio between my mother and me and my dad. We would perform at different functions at churches and nursing homes, whatever he could scare up. He would take me around with him when my mama was working and people would give me dimes to sing. I could buy a coke for me and my brother and he wouldn't beat me up for the rest of the afternoon. (laughing she says) it was kind of an organized crime thing. It was always musical when I was a kid."
"I always loved flowers and plants and things, but also I grew up during a time when music was a big deal and radio was a big deal. You could turn to any station and music still had its innocence. It was still very creative. You could turn to any station and you could hear Country Music, or The Beatles or the Rolling Stones. Popular music was in a really upstart stage and surge in those days. Everybody was pretty inspired by the music of the time. I would always go the flower shop down the street and I would watch the ladies do flowers. I had this passion for flowers. I would keep flowers in my house. I wanted to grow up to be a florist and it didn't occur to me to grow up to be a singer, because I already was one. I just kind of took it for granted. It was something that was there and that we did. I became a florist and it served me well, because I could always get a job. It is like being a plumber, there is always a demand for being a florist. When I came to Austin for the music business, I needed to work to support my two sons and to pay the rent. I was always able to work in a flower shop during the day and a band member by night," says Kimmie Rhodes.
"I met a guy named TJ McFarland, who liked my voice and he believed in me. He had been working with another girl who was writing lyrics and I was writing melodies and we put them together. I walked into the basement of KOKE FM to record my demos and my songs and there was Joe Gracey and Bobby Earl Smith, the Jackalope Brothers. I came in with my little handful of songs and we all fell in love immediately and formed my first band. We started playing around Austin and at the Alamo Hotel. There were a lot of songwriter clubs that everyone was playing in at the time. We played the songs that we wrote. That was at a time when everybody in Austin was all about Country Music. That was when the whole redneck thing happened. We just played whatever we wrote. It is really good that they came up with Americana music, because it really describes what we were doing. It was just American Roots music and original songs. It kind of depended on where you were playing. If you were playing at Emma Jo's you played more of what you just wrote," she says.
One of the early songs that Kimmie Rhodes wrote was "Be Mine," which she recorded with Waylon Jennings. Willie Nelson too notice of two more of Kimmie Rhodes' songs, "I Just Drove By," and "Just One Love," which they recorded together on the album Picture In A Frame.
Since that time, Kimmie Rhodes has written songs for film and she has written for musical theater, including arias for the musical Trail Of Tears, what remains as a dark spot in American history and the plight of the Cherokee Nation. She had an opportunity to work closely with Cherokee mezzo-soprano soloist Barbara McAlister.
Kimmie Rhodes's star shines brightly in Europe as well, "In my career in America I have had success and I am known as a songwriter, but in Europe I have had a good time over the plus thirty years of touring. I have a good fan base there and a lot of friends. In America, with Popular music it is a little difficult for people like me to tour. You have to be kind of a mega star to make it work. Over there (Europe) you can play songs, make money and have a good time. You can have fans and friends. The people of Europe have done their homework and they know and they care who we are. They know about our songs and there are people over there who know what I've done. It is a cultivated taste over there, not just a passing fad. You need to know that the communication is being received otherwise I probably would have just been a professional songwriter and written songs for other people. It has been great to be able to perform and to express myself. I love to perform. Over there I can play theaters with three or four hundred people or whatever. Over here I can play little clubs and stuff, but it is very difficult to maintain that, because it is hard to make money. When I am home, I tend to write and record and get into these different antics like musical theater and things like that. When I am in Europe, I am a real, serious on the road musician who is touring. Here it is too far between things in America to make it work out (she laughs). For whatever reason I have found it difficult to tour as a performer in America," she says.
One of the last things that Kimmie Rhodes and Joe Gracey did together was to buy a little house in France.
"When he (Joe) lost his voice, he was a singer and then when he was diagnosed again with cancer thirty years later and when he got where he couldn't eat, he was a food writer. It was like who am I now? I said I know who you are. You are this guy who has a house in France. We bought this house that was a thousand year old stable in an ancient village in a little town. We renovated it and we bought all of the pots and pans, bowls, refrigerators and furniture. We didn't know that it was one of the last things that we were going to be doing together, but the joyous thing that we did was to put this sweet little house together. It is a fun place to be and then I rent it out in the summer when I am not there. It is kind of fun renting it out to people and you don't know who they are. It is an interesting way to put a house together," she says.
Kimmie Rhodes' name may not be as recognizable to American music fans as some other artists, but you know her songs and they have been hits. Get to know her as a performing artist and as a person and I am sure you will agree with this writer, that Kimmie Rhodes is a hit too.
Top Photo: by Kate Breakey, all rights reserved, protected by copyright ©
Middle Photo: by Rebecca Kemp, all rights reserved, protected by copyright ©
Bottom Photo: by Sarah Koska, all rights reserved, protected by copyright ©
You can preview and purchase the music of Kimmie Rhodes at her website.
Interviewed by Joe Montague
This interview with Kimmie Rhodes conducted in February 2012, is protected by copyright © and may not be reproduced in print or on the internet or through any other means without the written permission of Riveting Riffs Magazine, All Rights Reserved