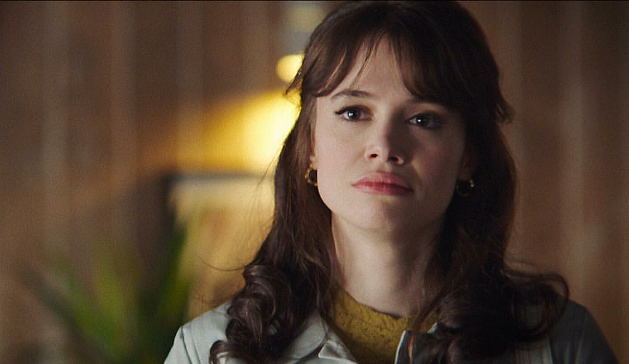 Riveting Riffs Magazine does not write a lot of reviews these days, although those were our roots as an entertainment, fashion and visual arts publication. We now focus on interviews. Having said all of that when 45 revoluciones, which first was broadcast on Antena 3 (television) in Spain in the spring of 2019 appeared on Netflix recently, what began as a curiosity turned into a love affair between this writer and yet another fabulous production from Spain.
45 revoluciones is set in the early 1960s in Madrid, Spain at a time when Rock and Roll music gave a voice to young people in many countries in the world, but also at a time in Spain when it was ruled by a brutal and repressive dictator General Francisco Franco. Franco would not die until 1975 and during his dictatorship people of a gay sexual orientation were arrested, beaten and persecuted if caught, literature was heavily censored and often rewritten, radio and television stations broadcast what they were told to broadcast and music was censored.
Now that you understand the setting of 45 revoluciones let us talk about the outstanding thirteen episode series that we hope will be renewed for another season and if you watched the series in its entirety, yes the writers and producers did leave a window open for that to occur with the way the story was written. If it is not renewed by Antena 3 then perhaps Netflix will pick up the rights. It has done well with other Spanish productions such as Alta Mar (High Seas) and Las Chicas Del Cable (Cable Girls).
There are so many good acting performances in 45 revoluciones by the stars of the show and by the entire supporting cast that it will not be possible to mention everyone. Never in recent memory has a supporting cast put in as strong of a performance as this one.
The story begins with a young, great looking young man by the name of Rober (played by Carlos Cuevas) hijacking the stage at a venue called Price, before he is uncermoniously removed from the venue. A failed record label A & R man and manager by the name of Guillermo Rojas (Iván Marcos) happens to be in the venue that night and realizes there is something special about Rober. Guillermo spots a young woman smiling and dancing to the music and he would later learn her name is Maribel Campoy played by Guiomar Peurta. We are not going to tell you how these three meet and how they decide to join forces, but we will say this together they form the team at a new record label that is launched called Futura.
It would be impossible in this space to name all of the writers who contributed to the episodes, so collectively we will say to you thank you for giving us such great storylines, such good character development and people and cirumstances and social issues that are real and to which we can relate.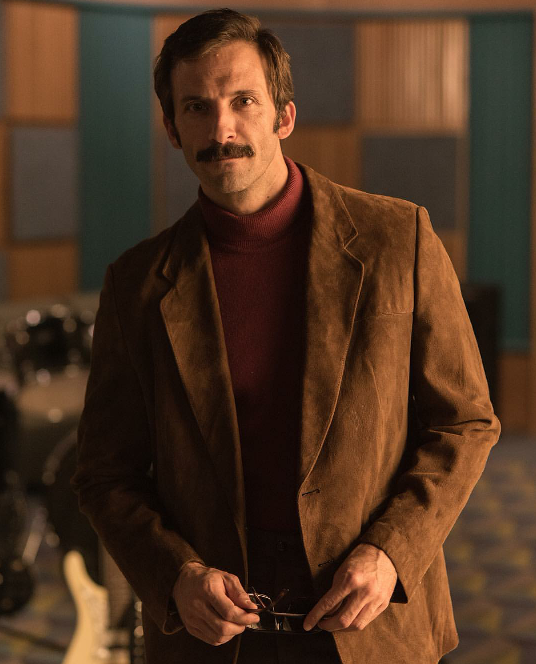 Maribel has a double fight on her hands, she is trying to make her mark in the male dominated music industry, but from the beginning Guillermo supports her and he makes sure everyone understands that this a team and that he cannot do it without her and without Rober. Rober has a secret, a very, very serious health issue and he also falls in love with Maribel. Guillermo has his demons, a marriage that failed and alcohol. These three characters are pursuing their dreams and the performances of Peurta, Marcos and Cuevas at times are riveting. There are times when you will laugh, when you will cry and when you will think of the characters how can you be so dumb? Yet, you will fall in love with Rober, Maribel and Guillermo (although at first you might just think he is a jerk). You will fall in love with them, because under the direction of David Pinillos and Gustavo Ron these three have become as authentic, as the people that you have encountered at sometime during your life.
Ignacio (Vito Sanz), the writer of Rober's songs is a broken gay man, who must hide his sexual orientation if he does not want to be arrested. He fluctuates between being happy that his songs are seeing the light of day and experiencing major anxiety attacks. Later in the series you will learn of two women who also become in a romantically (and we will not say more, so we do not spoil this for you.) We will say this however, thank you to the creators of this series Ramón Campos and Gema R. Neira, as well as executive producers Sonia Martinez and Teresa Fernández (as well as Ramón Campos) for not being afraid to tackle serious social issues like alcholism, gay rights and women's rights. You accomplished this not in a sensational manner, but by having vision and allowing your screenwriters to create realistic circumstances, dialogue, struggles, heartbreak and triumphs that should provoke meaningful conversation and hopefully change.
It is a shame that we can only highlight a few members of the supporting cast or we would be here all day, so as we say in Spanish vamos (come on or let's go). Silvana Navas (as Nines) you made a big fan of us and we can only hope that we are lucky enough to watch your performances for years to come when Riveting Riffs Magazine relocates from North America to Madrid, Spain in mid 2020 (fingers crossed). There is a phrase in English, once bitten, twice shy and it means someone who has been hurt in life is fearful of making the same mistake again. Anyone who has ever felt that way will completely understand the Nines that you created on screen.
Israel Elejalde (as Zabala) and Carmen Gutiérrez Ibáñez (Maribel's mother) we want to give both of you hell and tell you to grow up, but then we remember it is your characters we are talking to and not you, which means you did an outstanding job of convincing us.
Kimberley Tell you transitioned petulant actress Fanny into singer Fanny who actually turns out to be a really nice person. We are going to go listen to the new song you released. Yes folks in real life Kimberley Tell just released a song on Spotify, so go give it a listen. It is called "Lo Que No Me Dices." In English the title is "What You Don't Tell Me."
We are pretty sure that between his fabulous acting and how handsome he is that actor Eduald Font who portrayed Diego Salinas is going to win a lot of fans worldwide with his performance.
If you are reading this review do yourself a favor and go watch 45 revoluciones on Netflix. If you are forty years of age or older, we suggest you watch it with a person university and college age. It might answer a lot of questions for you and we are smiling as we write that. We have only touched on some of the issues, but a lot of the issues that existed in this fictional account of Spain in the early 1960s, sadly still exist today in many countries and diverse societies.
One final note, please watch it with the original Spanish dialogue and if you do not understand Spanish just watch it with the English subtitles. You will never fully appreciate an actor or actress, no matter what language they are speaking unless you listen to them in the languge in which they performed.
This review is dedicated to the memory of my son Kent, who died March 1, 2003, far too early at the age of 18 when his heart stopped from an undetected heart problem. He would have loved the characters of Mirabel, Rober and Guillermo.
All photos are courtesy of Bambú
Producciones and are protected by copyright ©, All Rights Reserved.
#45Revoluciones #45RevolutionsSpanishSeries #RamonCampos #CarlosCuevas #IvánMarcos #GuiomarPeurta #RivetingRiffsMagazine #RivetingRiffs #NetflixEspanolaSerie #SpanishTelevision #MusicaEspanola
This interview by Joe Montague published December 7th,2019 is protected by copyright © and is the property of Riveting Riffs Magazine All Rights Reserved. All photos and artwork are the the property of
Bambú
Producciones unless otherwise noted and
all are
protected by copyright © All Rights Reserved.
This interview may not be reproduced in print or on the internet or through any other means without the written permission of Riveting Riffs Magazine, All Rights Reserved