Alyse Black Sends a Strong Signal to Music Lovers - You Belong To Me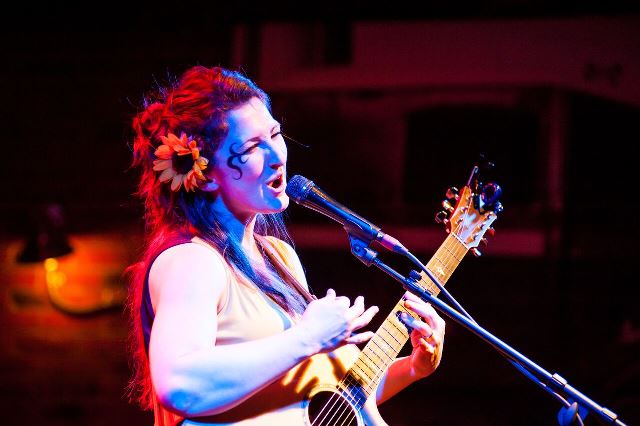 When you listen to Austin, Texas (by way of Seattle, Washington) singer-songwriter and musician Alyse Black cover songs such as "You Belong To Me," (first recorded in 1952), "Seven Shades of Blue," (Beth Nielsen Chapman) and "The Story," (Brandy Carlile) you are struck by a few things, first of all her beautiful vocals, her connection to the lyrics even though she did not write them and her ability to stay in the moment. All three songs were originally going to appear on on her new still to be released self-titled album, which has at its helm as her producer Eric Rosse, however it has now been decided to release those songs on a separate recording. The album will feature some original songs by Ms. Black including "Put Your Feet Up," a song about getting to the end of the day and cuddling with your honey. Another song "Wildest Dream," which will be on the new album we suspect provides a glimpse into the personal life of Alyse Black and the many parts of the world she has experienced, as well as reflecting her love for her her husband and children. "Make Love + Laughter," is about self-discovery.
When complimented on making "You Belong To Me," her own, especially since it dates back to 1952, decades before Ms. Black was born, she says, "Yes, I like to joke that it has been covered by Bob Dylan and the Prime Minister of France's wife. It has been covered by everybody. I am horrible at (trying to make a song sound exactly like someone who did it before). I am horrible at it (she laughs).
This is a really fun story. I wrote in a journal years ago that I wanted to do three songs, three love song covers. When I went to record this album with producer Mark Hallman (the original producer) in Austin we decided to put three covers on it and these were the three songs. We wanted to give them a genuine charm. The things that I do well are keeping it simple and genuine. I think sometimes I get faulted for that, because (there are times when) people would like it to be more complex. I don't do that very well. To me it is all about communication, the voice and the honesty behind it."
Before embarking on a fulltime music career, Alyse Black was a scholastic marvel earning three degrees from the university of Washington, in international studies, communications and business and she spent time in the mainstream business world. During her studies the Seattle native spent time in several different countries and she now draws upon those various experiences.
She says, "I was always a communicator on some level and that allowed me to listen more (intently) and to adapt more readily and to learn. I think that it flexes your brain in so many ways that allow you to go on to be the person you want to be. A lot of the countries that I went to I did not speak the languages before I got there. I had to learn as quickly as possible and not to just shrivel up in a ball and cry. There was some of the shriveling up in a ball and crying just the same, but it teaches you a lot of empathy and a lot of different perspectives and how to be patient with others. It gives you a lot of empowerment. If you want to do something it is not a question of if, it is how and when the just going and doing it. That is how I have become. I don't ever say will I ever be able to have this, that and the other? I say okay the first step I will do now and the next step I will do that.
When my mom found out that I was going into music her line that she said to someone was, I have never seen her do anything poorly, so it will be really interesting to see how this goes. I am pretty sure she was hoping that I would give it a couple of years and then go into something responsible. Now she is definitely not saying that. It is more a matter of do you want to come to my daughter's sold out show? She is all proud of me and it's nice. I think initially people didn't have much faith and slowly they have all changed their tunes.
Mark and I came up with these beautiful and simple little arrangements with things like a mandolin and a uke. We recorded these three covers that were to be a part of the Alyse Black record and then I switched producers, because it was taking so long for the record.
When I looked back to years ago when I said that I wanted to put these three songs on a record, I was wow, things just come together after a while if you let them. These are the the most beautiful songs I think that have ever been written."
The conversation segues to how Eric Rosse became Alyse Black's producer. "After Mark very graciously ducked out of the record, I was left without a producer. Both of us agreed to (part ways) and it was very kind of him to step down. I had somehow managed to talk a guy named Matt Chamberlain into playing drums when Mark was producing the record and Matt Chamberlain's resume looks like a who's who in the world of singer songwriters. For instance he finished records with Sarah McLachlan and Bruce Springsteen last year, before he went on tour with Sound Garden. He called me on his one free day while on tour with Sound Garden, to talk to me about my record. I said to him, hey Matt I know that you know some of the best producers in the world, so who would you recommend for this record? He had heard a lot of the early demos. He said Eric Rosse no question. He will get the best vocal you have ever heard of yourself and he is incredibly kind to work with. My initial reaction when I looked him up was, this guy produced records for Sara Bareilles, Anna Nalick, Tori Amos , Mary Lambert and a whole variety of female singer-songwriters and who are in my vein if you will. I said, do you think he would work with me? Matt said you can ask and you can tell him I sent you. I asked and by golly he agreed to work with me. I am independent and he works mostly with major label artists and I felt like the luckiest girl ever.
We started recording in March of this year (2015) and everything is done except for a couple of last touches with the remixing. We are right on the verge, but we are not quite there. I am so incredibly honored to be working with Eric. He is just so crazy good. He is brilliant and he has a kindness and a wisdom that really added to the album's energy as well. I pinch myself regularly wondering how I got so lucky.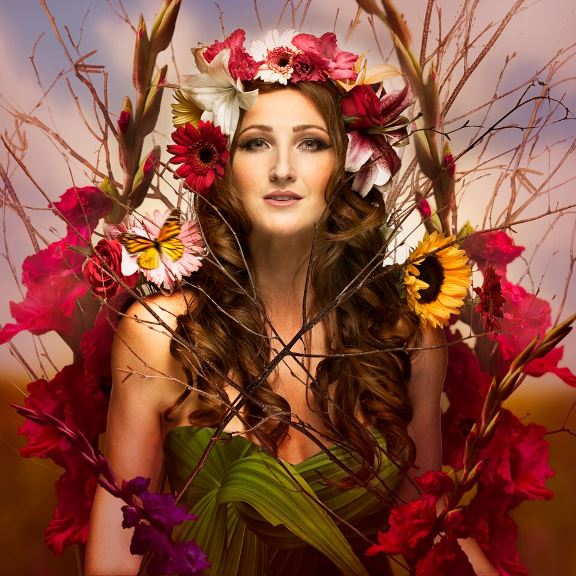 It is really nice too, because with someone who is that established as a producer I don't have to try as hard. I just mention that he is producing my next record and both BMI and ASCAP want to do showcases (with me). It's nice, because I have been fighting so hard for each little tidbit over the course of the last seven or eight years. It is nice to have things flow a little bit. He is phenomenal. He's great. He knows how to call it when it needs to stay raw and how to polish it when it needs to be polished. He knows how to really bring forward the truth of you in a sound. I am really excited. I am mildly terrified by how well things are going."
Alyse Black talks about her childhood and teenage years growing up in Seattle and in the town of Shoreline, "I grew up in a small family with two sisters. My dad was a dentist and my mom originally started out wanting to be his hygienist, but then she went to medical school, so when I was about two or three years old she left for medical school in California. She left me with a fulltime nanny and my father. I consider that fulltime nanny as my first mom.
I took music lessons and umpteen instruments while growing up. I studied voice from eighth grade onwards. I took voice off and on for a good portion of my life and I have studied with four or five teachers now.
The first time that I sang onstage alone was when my dad was accompanying me (on piano). I was five years old and I sang "Tomorrow," from Annie. My sisters and I would sing various rounds to get ourselves to go to sleep at night and my dad would play ragtime piano and during the day my mom would blast Madonna on the way to school. It just felt like music was the way of life. It was good for everything. It was good for when you were working. It was good for making parties fun. It was good for going to sleep and it was good for waking up. It was good for everything.
I was definitely the white sheep in the family. I was expected to become an astronaut, if not the president. I studied abroad a lot while in high school and then I was accepted at the University of Washington. I spent a good chunk of time in Peru, a good chunk of time in Germany, France and the Czech Republic. Those are the major ones. I also worked for the House of Representatives in Washington D.C. for a year, as well as anything else that could get me out of the house. I think my mom wished she had the ability to travel more when she was younger. We had a bit of a tumultuous home life, so I was taking every opportunity to be gone. I would get scholarships and I would go abroad.
I paid my way through college mostly by tutoring SATs, Math, Calculus and anything that they would ask me to do. It was fun. My SAT company would say, hey we need to, fill in the blank, mathematical, language or history subject. They would say we don't have anyone else, Alyse go read a book. They called me the Hermonie of the company. I am not a Hermonie, but I appreciated it. It was very flattering I think. That is how I paid my way through college. Math has always been something that I enjoyed and that came easily to me. My favorite thing about tutoring was tutoring middle school girls in particular, because they tended to think that they were bad at math and their moms would say things like, oh well I have always been bad at math, so she is always going to be bad at math. I was oh no, no, no this is not a hereditary thing. Just getting to see they were really good at it and having them build a skill in something they thought they were bad at gives you a whole new attitude about life and it gives you confidence about everything else. That was college. I could have got a couple of more degrees, but I didn't get any of them in music. I joke that the reason I got so many degrees is I didn't get the one that I should have gotten. I could have seen being in music, acting and been a social worker. Those three things I can see now when looking back."
Alyse Black spent six months in the mainstream business world, but at two months something became very obvious to her, "This was never going to be a good fit. Everybody was fantastic and everyone was wonderful to me, but I was completely miserable. I was newly married and I am a very close person. I am very loyal and I am very attached. Leaving (my husband) for four or five days every week to be a consultant was not working for me. Additionally, as soon as I had goggles, I guess to look back, I had let myself be led astray by expectations. We had a very good life doing what I was doing, but I was living somebody else's dream and consequently I could feel myself dying inside. It was not just like oh I had a bad day sort of a thing. I was just closing up huge portions of myself and I knew what should have been at the centre. I laughed very little and I was gaining weight. The light in my eyes was going out. I could see that in other people and I didn't want that to be my future, so I left my great job. I left after six months.
I had to give back my signing bonus and tell everybody. My mom freaked out. My husband said I honestly don't care what you do, just go and be amazing at it. That is the most supportive thing that I have ever heard. The good thing about that is it is not that you can go and be frivolous and be like I am a singer, but I never play any shows. It's no, you need to go kill it instead of being forced into something.
I told Deloitte and I told my awesome boss. I felt horrible about that, but I left and I immediately started auditioning for theatre and I did a little bit of that. I started writing songs and I got back into voice. I won awards for theater in school and I have done a number of shows. At that point I didn't know if I wanted to go into music or theatre more. I knew I wanted to be singing every day.
I was contemplating between suicide or leaving the company. I contemplated the fact there was a window really high up in the building that I was working in, because I felt trapped. I felt like I had gone down this path so far that there wasn't a way to go another way or to go back.
When I left I knew if I wanted it to be real and I needed to be doing it every day. I started busking on the streets of Pike Place Market in Seattle and I did that off and on for a couple of years after I started playing real shows. After a while people were putting fives and tens into my jar and asking if they could take my picture. They asked me to join their bands and I finally said yes when my now friend Mike Withey who is a well-known human rights lawyer and he is a Jazz (musician) asked me. He said we have this gig tonight and we need another singer for it. Would you be up for coming? You can sing "All Of Me," and "My Funny Valentine." I went and I didn't know until the second that I left that I would go. I joined the band and then he and I started another band. I came out with my first solo CD (Too Much and Too Lovely - 2007) later that year."
Several albums have followed that first one including, Hold Onto This (2009), The Honesty EP (2011), The Triple Door Sessions Live (2011) and A Little Line of Kisses (2012).
Eventually, Alyse Black and her husband relocated to Austin, Texas and shortly after the move she launched her first national tour, performing twenty-five shows in thirty-five days.
With her self-titled CD almost finished and people falling in love with both her covers and the combination of her excellent songwriting skills and her sublime vocals for original songs such as "Willowing," the only window for Alyse Black to contemplate these days is the window of opportunity, as she receives continual validation as a quality artist. We believe Alyse Black's music will easily appeal to listeners not only in North America, but in markets such as Europe and Australia too and who knows maybe it will reach audiences farther afield.
Please visit the website for Alyse Black and you can listen to some of her music here.
Top Photo by Michael Bauer Photography, protected by copyright © all rights reserved. Bottom Photo by Sanjay N. Patel Photography, protected by copyright © all rights reserved.
This interview / review by Joe Montague published September 20th, 2015 is protected by copyright and is the property of Riveting Riffs Magazine © All Rights Reserved. Photos and cover art courtesy of Alyse Black protected
by copyright ©, All Rights Reserved
This review may not be reproduced in print or on the internet or through any other means without the written permission of Riveting Riffs Magazine, All Rights Reserved