Interview by Joe Montague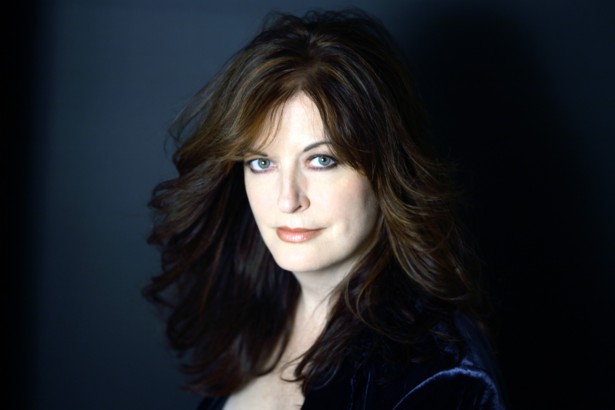 It was Cyndi Lauper who rode the pop tune "Girls Just Want To Have Fun" in the early eighties but Chicago born songstress Ann Hampton Callaway is one of New York City's bright lights in 2006 and she is the one having all the fun. The lady with the effervescent personality and fabulous vocals often refers to herself as a lover.
"I was just born to be a lover," says Callaway. "I think that sense of love immediately draws people in. I am so glad that I can sing because all of that stuff can come out. I think everyone is a lover. I think music is the most powerful way to refresh that identity of being a lover and getting in touch with your heart. (You can) really feel things and feel safe enough to feel things," she says.
Draw you in she does as the sultry voiced Callaway melts even the staunchest male ego with her rendition of Richard Rogers' and Lorenz Hart's "Blue Moon". The Diva Jazz Orchestra's horns sizzle and blow some torrid notes as they perform on the torch tune. Callaway and Andy Farber added their own arrangements to "Blue Moon" and the result is an outstanding performance.
"(I bring) awareness attention to my performances. I want to bring people together, (and for me) to be as close as I can to the audience. I want to share the secret part of who I am with great courage because it takes a lot of courage to sing and expose your heart in music," Callaway says in discussing both her live performances and studio work.
Employing the services of an orchestra while recording an album is something almost unheard of these days and yet Callaway called upon friend Sherrie Maricle and the Diva Jazz Orchestra to back her up on Blues In The Night. She refers to it as, "an electrifying musical and personal chemistry." The orchestra and Callaway had first teamed up during 2005 in New York City's Diet Coke Women In Jazz Festival hosted by Dizzy's Club Coca-Cola at the Lincoln Center. As Callaway says, 'my agent had the smarts to put us back together again at the Blue Note before we did the recording. We got to have some more fun together."
Sherrie Maricle the bandleader for Diva Jazz Orchestra says, "From our first shared down beat performing with Ann Hampton Callaway it has been one of the most exciting, energized and explosive musical collaborations.
Callaway however is much more than just a pretty voice she has always had an abundance of talent as a composer and arranger but it seems in recent years she is like a snowball going down hill. Says Maricle, "Blues In The Night undoubtedly has confirmed Ann as one of the most amazing voices in music, a brilliant composer, profound lyricist and creative arranger."
"I was really glad that the Diva Jazz Orchestra could join in because there are certain things that happen to me when I am singing with a big band that I wanted to put out there with these songs," says Callaway.
Callaway was first inspired to use a big band when, "I heard Grover Washington's CD All My Tomorrows. I thought this really works. It was so carefully and beautifully put together. I thought if you just put a little care into this it can work to bring everything together. I am really happy with how it came out and how the different sounds of each song blend together."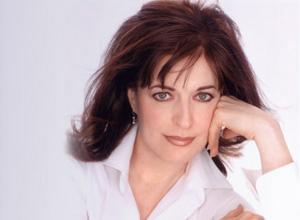 Callaway collaborated on many of the arrangements with Bill Mays including the fun "Hip To Be Happy", the melancholic "No One Is Alone" and the pensive "Willow Weep For Me". Mays says that Callaway's feel for the music and her "wonderful phrasing" contribute to her ability to prompt throbbing hearts and evoke tears. Mays says one of his favorite songs from Blues In The Night is "It's Alright With Me". "The tune has never been treated quite that way before and is a really warm and sexy reading," he says.
In discussing the emotional investment she makes in her live performances the singer says, "I commit to being the deepest, most honest, open hearted singer that I can be. I really listen to my great musicians and live inside of these songs."
"As I get older I have a sense of the importance of music and how powerful it is to bring people together. That is a very essential part of who I am. When I walk out on the stage I walk out with the awareness of what we are dealing with as people these days. (I also possess) a sense of great love and joy. (I am aware of) the power of music," Callaway says. She adds, "I try to reach people on a very strong emotional level. The way that I perform is being in the moment and listening (to where the audience is)."
She gives a lot of credit to co-producer Elaine Martone for the success of this album. "Once you get into the recording process that is when having a producer as sensitive, supportive and delightful as Elaine Martone (is appreciated)," says Callaway. She says when it comes time to become a vocalist, "I know that I can trust her (Martone's) instincts. I can totally count on her to hear 'yes this is a take' or 'no let's do another one'. She is able to say to the Diva Jazz Orchestra (things such as) on measure 134 will you please do a crescendo here," she says.
In continuing to discuss Martone's contributions in the studio Callaway says, "She is such a musician that if there are things that weren't working in the take she was able to in a very positive way put that across so we could do the best work we could. Having that kind of intelligence and support made me feel free to just get in there and sing. "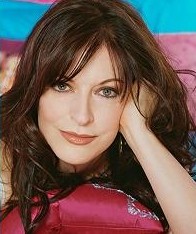 "Jazz purists are wary of Ann Hampton Callaway," she says and then quite dramatically and with a sense of mischief in her voice she relates, "They go, 'Oh my God she sings songs theatrically sometimes. She actually entertains people. Do we want such a person in our jazz room?"
Callaway draws upon her use of humor and her commanding stage presence to endear herself to the audience. "If they get the laugh and are responding to the humor you know they (the audience) are listening more than the average audience," she says.
Callaway says, "The sense of humor thing is really essential to me. If you can't have fun with people then you can't really connect with the crazy world that we are living in and you are missing out on the joy of being with people that you don't know. If you go to a pub in Dublin, immediately you are a friend when you walk in. That is what I want to express and feel with people no matter how many seats are in an amphitheater or a little jazz club.
It is her ability as a performer that led Telarc Records to sign Callaway. After seeing her perform at Sculler's Elaine Martone who also works in the capacity as SVP Artist Relations and Production for the label says, "I thought she had one of the most dynamic voices and compelling stage presences I had heard."
She has the luxury of still being able to bask in the Tony Award nomination for the Broadway production of Swing. She appeared in the Robert De Niro movie the Good Shepherd and wrote and sung the theme song for the hit sitcom The Nanny which starred Fran Drescher. She is now busy writing the musical score for the movie State of Affairs as well as producing a PBS pilot for the spring of 2007. The later is projected as a television series about singers and songwriters. If the pilot is successful Callaway is projected to host the series.
Interview by Joe Montague, all rights reserved, protected by copyright © November 2006 Return to Our Front Page