Billy Alexander From Singing Hits To Producing Future Stars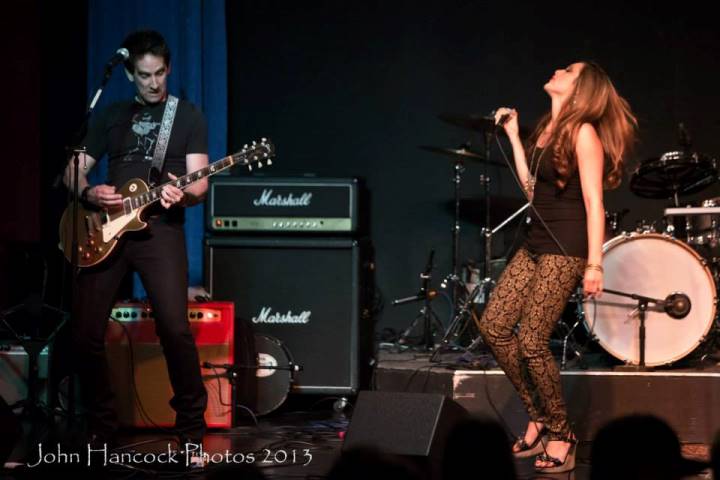 Billy Alexander who makes his home in Lake Forest, California knows what it takes both in the studio and on stage to be a good performer and to build a solid career in the music industry. The Fairfax, Virginia native, who grew up in Maryland and Massachusetts was lead guitarist, keyboardist and sang vocals with the late nineties and early 2000s with the band FEEL, which also consisted of Scot Sax (guitar, lead vocalist), bassist Mark Getten and drummer Dave Schaffer. FEEL was formed after the band Wanderlust broke up. Getten and Sax were both members of Wanderlust, a band that toured with The Who and Collective Soul and which had their own hit single, "I Walk." Getten and Sax then collaborated for a song "Summertime," that became part of the American Pie soundtrack and they recorded it under the name Bachelor Number One. The duo expanded into FEEL and had two memorable hit songs, "Won't Stand In Your Way," (# 18 National Radio Charts) and "Got Your Name On It," (# 28 on Billboard).
We will revisit FEEL in a few minutes, but when the band eventually went separate ways and amicably Billy Alexander says, "I started doing a lot more writing and co-writing and one particular co-writing session was with a girl called Ginger Reyes (now Ginger Pooley) who later became the bassist for Smashing Pumpkins. She was an Orange County gal. People were telling me that a lot of my writing was reminding them of what was called then, New Country. Bands like Sugarland and Keith Urban were coming on the scene. It was Country Music, but it had a lot of Rock and Pop fused into it. I think "Mutt" Lange and Shania Twain really helped fuel that, because they took the whole Pop Rock thing and brought it into Nashville. They did a real fusion number and that opened the door. That was great for me, because I had never really been (traditional country). I listened to Johnny Cash and a lot of the Rolling Stones records that were influenced by some Country music and I loved that stuff. I just liked that some of the ear candy Pop melodies and cool guitar riffs were allowed to happen in Country. I dove into the world of writing, producing, doing demos and making trips to Nashville."
Fast forward and Billy Alexander is now producing emerging artists such as Alaina Blair, Keesha Scott Hogan and Melanie Joe Marron.
Alexander says, "Keesha hadn't done any writing and she asked me if I wanted to co-write with her so I did. We wrote a few songs, one of them being "Where The Wild Flowers Grow." I said, why don't we write a song that introduces you to the public? We will use the song as your back story, who you are and where you come from. I interviewed her a bit about where she grew up in Indiana. I already had that title in my head. I had the music and the guitar riffs. She covered another one of my songs "Feeling Good I'm In The Mood For Whatever." I had done it as a male vocal and I wondered how it would work if we did it as a female vocalist. We went into the studio and I produced the record. She had expressed the desire not to do just Nashville cookie cutter demos. I like to do something that has a unique sound and for better or worse that stands out from the pack."
During one of his first co-writing sessions with Alaina Blair, Billy Alexander says, "I started busting out on the guitar a riff and a rhythm," that became the song "Just Belong," recorded by Blair.
What is the approach that Billy Alexander takes when he puts on his producer's hat?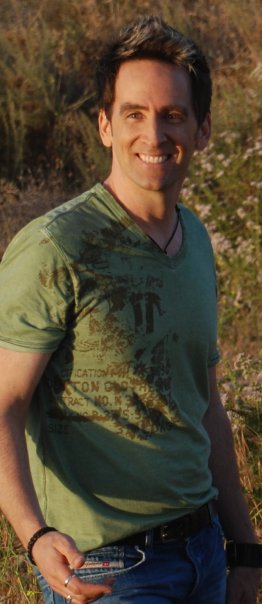 "When working on a lead vocal I make sure their personality is getting across, as well as the delivery of the song and the lyric, which can be challenging sometimes, because musicians, singers and artists can hear it through the microphone, but they may be thinking their way through the technical part of their singing and not necessarily feeling the lyric they are delivering. That is the biggest thing that I keep an ear out for and I work with them through the song and throughout the production. Whatever it is, it continually points back to who you are as an artist and it points back to the song you are singing, so that it doesn't lose touch with either of those things. It can go off of the rails pretty easily if you aren't careful," he says.
While growing up Billy Alexander says, "I had two older sisters who took piano lessons. When it came time for me to go to piano lessons I asked to not go back to them, because I just liked making my own music on the piano. The structured form of lessons didn't do it for me. When my mom saw two of her kids go through it, she kind of checked that box and when it got to me I was able to weasel out of it. (At ten) I was already into bands like Kiss and Elton John and playing air guitar on tennis racquets. The kid up the street had an acoustic guitar that he sold to me for thirty bucks, which was all of the money I had in the world. I gave him the thirty bucks and I started teaching myself on this very hard cheap guitar and then I started taking some lessons about a year after that. I was playing nonstop.
The ambition was burning from the very first day. It was the desire of doing it and the enjoyment of doing it. I felt ambition from the very beginning about it and it never wavered. I had my own band as a kid and I guess I would have been about twelve. It was really just a drummer and I and we would get some lights and put on performances in the basement for neighborhood kids and at one point for our parents we did a little showcase. We played songs by Rush and other hard Rock stuff, Ted Nugent or whatever. I was playing electric and acoustic guitar. I always liked to do both and I always liked the players like Jimmy Page who was versatile and played different textures on the guitar. My next band was as a freshman in high school. It was with seniors. I would have been fourteen then and then at sixteen I was already playing out in clubs with people twice my age. I remember not having to worry about it (his age and playing in clubs) unless the older guys were worried about it. I guess, because they were so much older they were my chaperones. Of course I wasn't allowed anywhere near the bar for drinks or anything like that. I was on a little four track recorder at fifteen years old. I was putting the tracks together and I was teaching myself how to make music in terms of recording and producing demos. It (producing) was really out of necessity. I was teaching guitar at a music store at seventeen.
I busted out of Maryland pretty quickly. I cut a demo in '85 in Columbus, Ohio. My dad was living there at the time. I was trying to move to L.A. and I inched my way west. I got to know some local musicians (in Columbus) and I got into a studio and cut the demo. Once I had the demo in hand I thought that was my license and my passport to head out to L.A. I bought a broken down Vega that was painted flat black. It looked like it had been spray painted. I had six hundred bucks and I piled in the Marshall amplifiers and keyboards. I loaded up everything that I had. I drove all the way out to California with six hundred bucks in my pocket. I landed in Burbank and the first day that I was there I got ripped off. My keyboards were stolen out of my car. It was sort of a welcome to L.A.
My demo had made it into the hands of a band and this was before cell phones and they were trying to get in touch with me. The only number that they had was my number back in Maryland. When I (talked to) my mom on the phone she said this band in L.A. is trying to get hold of you. She gave me the information and they (the band) let me live in their rehearsal studio. I was trying to get up on my feet and to earn my own way. I quickly realized that you can't make six hundred bucks last for very long. I just thought I was going to land, someone was going to hear me and boom there would be a record deal and there you go. I had no idea. I was nineteen, had a chip on the shoulder and I was as cocky as could be. It didn't quite pan out and I had to go back to Maryland. I got with one of the bands back there that was touring the east coast and making money. I was living in Hagerstown, Maryland, which is halfway between Baltimore and Washington D.C. The band was called Cracked Actor. I think they were named after the David Bowie song "Cracked Actor." It was a cover band, but they were really popular. I was playing guitar, vocals and keyboards, mostly lead guitar. They played from Fort Lauderdale to North Carolina and all the way up to Watertown New York. I was with them long enough to save up more money and to get a better car. While I was doing that I was writing songs and recording.
The first song that I wrote that I thought was any good was a song called "Enemy Within," when I was twenty. It was a little more in a Progressive Hard Rock style. Lyrically it was me trying to be real in-depth and almost mystical. The music that I was listening to at the time was like that. I was listening to a pretty crazy mix, anything from Journey to Queensrÿche to Don Henley (about 1986 – 1987). It was a strange mix of music and I was even listening to some Jazz fusion players, as well as a lot of Classical music like Bach and Vivaldi. I was really wrapped up in trying to be a sponge musically. I wasn't thinking about style. I just wanted to soak up anything that seemed very intense and that seemed like it was going to push me technically as a musician and something that I could grow into.
Then I made the permanent move back to L.A. again. I was a little smarter, I had a little more money in my pocket and I was a better musician. That was about 1988-89. I started joining bands in Hollywood. I was in and out of a few bands and I realized they only really wanted certain things from me. I started putting a little bit more of myself into these bands and sometimes I think they almost started resenting it or regretting it or something. That was about the point that I decided I was going to start my own band and I did. I wrote all of the songs and I had complete creative control and not because I wanted to, but I felt that it was easier. Nobody else was a strong writer, so I ended up being the guy. That band was called King's Ransom. It was more of a Progressive Rock band, lyrically and melodically. Musically I had the ability to come up with some challenging riffs and time signatures. I recruited a drummer and another singer from back in Maryland to come out and join me in this venture and they had exceptional musical abilities and chops to pull this off. I was the producer. I was laying down tracks and boom it sounded like a band."
That brings us full circle to the band FEEL, before it was known as FEEL, and at a time when they started to tour. "Then 9 / 11 happened. We still didn't have a name, but we had booked shows in New York for the week after 9 / 11. We were booked to play the Bitter End in Greenwich Village and some other places. When 9 / 11 happened we all called each other on the phone and we thought what should we do? Should we just cancel these shows and not go? Nobody knew what to do. Then we came to a decision let's just go anyway. Maybe it is a good thing to still go there, provided we can still get into the city and get into the shows. We saw Ground Zero from the Bitter End. We just looked down the street and we saw the plume of dust and they were still doing recovery. Those gigs had such an amazing feel to them that we decided to call ourselves FEEL. It was Scot's idea. He came up with the name and I loved it. It was short and it was wow. It was a surprise that nobody else had that band name before. I thought it was great, because you always talk about the feel of the rhythm and you talk about the mood and the feel of the song. Let's be that. We really bonded and we had really good songs and we had a little bit of heat from those guys and the American Pie thing. We had some interest and ended up going ahead and making a record with Dusty Wakeman who produced Lucinda Williams. We went into the studio without having a record deal. Let's just make an album and we will find a label that will want to put it out. That is what happened. When we got hooked up with Curb Records we were their guinea pig. We were their first Pop / Rock band on basically a Country label. They were based in Nashville and they had Tim McGraw at the time. They still do have quite a lineup of top Country artists. They did a great job of promoting us to radio.
We toured nonstop for about four months and zigzagging all over the country, north, south, mid-west, east, west, just all over the place. We did most of (the travel) in a big RV. When we set out from California it was warm weather and when we were done it was snowing in Philadelphia. On the last day of the tour we were in Nashville to stop off for a video showcase and the whole RV with all of the equipment was stolen. We got through it. We had such an amazing experience. We were doing things like recording live on the air in Woodstock New York. We played the country's only solar powered radio station in Santa Fe, New Mexico. We had these gorgeous views out the windows of the radio station that was on top of this crest. We would go on morning shows and we would perform the single live on the air. I would bring my electric guitar in there and they loved it. We actually did two, "Won't Stand In Your Way," and "Got Your Name On It."
We did two more records and I co-produced them. The second one was called Invisible Train and the third one was called Steps To Reach A Human. The band officially disbanded in 2004. Part of that was Scot scored a Grammy with a song that he co-wrote with John Rich for Faith Hill and Tim McGraw. I believe the song was called "Like We Never Loved At All." It put some money in his pocket and he ended up buying a house back in Philly. We tried to stay together as a bi-coastal band. There was no animosity. We started getting involved in separate projects on the west coast and he was doing separate projects on the east coast and it sort of fizzled," he says.
You can read more about Billy Alexander and listen to some of the songs he has written and produced here.
Top Photo by John Hancock Photos protected by copyright
©, All Rights Reserved Interview by Joe Montague, protected by copyright ©, All Rights Reserved
This interview is protected by copyright © and may not be reproduced in print or on the internet or through any other means without the written permission of Riveting Riffs Magazine, All Rights Reserved