Billy Vera Releases His Dream Album and Wow Is This Good!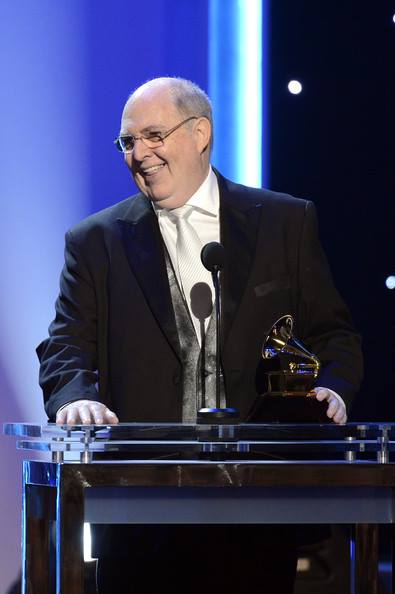 With lush big band arrangements by Chris Walden (the bonus track "At This Moment," was arranged by Darrell Leonard), some killer Jazz musicians, including a complete horn section and drawing upon some of the best African American songwriters from the first half of the 20 th century, Billy Vera and his business partner and friend Tamela D'Amico executive produced a stunningly beautiful album, Big Band Jazz, with Vera at its focal point as the singer. The recording was produced by Jimmy Hoyson at Capitol Studio A in Hollywood, California. Billy Vera has built a reputation as a superb music historian and he was recognized in 2013 with a Grammy Award for his work with liner notes and he talks about that experience during the course of our conversation. The album Big Band Jazz is one that you DO want to get the CD for rather than in digital form. The liner notes and the artwork alone make this a collector's item. Vera takes time to provide historical tidbits about the writers who composed the songs on this album and some of the people who recorded the tunes.
"It's an album that I have wanted to do for probably twenty years. I have always wanted to do a big band album and I have always procrastinated and I couldn't get anybody to put up any money for it or any record companies. When Michael Bublé recorded "At This Moment," and sold eight and one-half million records, I took one of the checks and I did it myself.
I had met this girl Tamela D'Amico and she friended me on Facebook. I checked her out on Youtube and all of that and I said wow she's good, she's likes the old stuff. I listened to the album and she invited me to one of her shows and I liked the way that she approached the audience, like the old school people did and she actually related to the audience. We became friendly and she said you ought to get off of your ass and do that big band Jazz, because you would be great at it. She is a real go getter. She pushed me and she got the arranger for me who did her album, a guy named Chris Walden. I hadn't heard of him, because I don't keep up with what is going on, but he is one of the top guys now. He wrote these great charts that you hear on the album. We decided to do it at Capitol Studio A where Sinatra, Dino, Nancy Wilson, Peggy Lee and all of them did their classic albums. Chris knew all of the great Jazz players in L.A., so we got eighteen of the best Jazz guys in town to play on the album, including one of my sax (tenor) players Lon Price and my baritone sax player Terry Landry, who plays with Gerald Wilson's band and a former Beater (Billy Vera and the Beaters) Darrell Leonard on trumpet. Darrell plays a really pretty, melodic trumpet and that's him on "When It's Sleepytime Down South," and "Since I Fell For You." He is doing the solos on those.
We knew a guy who used to work at Capitol named Rob Christie, a nice guy. I knew him back when I used to do a lot of reissue work for Capitol and Tamela knew him as well. He had just started a label of his own and with what is euphemistically called veteran acts on it. He had Micky Dolenz from The Monkees, Sheila E, The Bangles and one of The Beach Boys, but I forget which one. He loved the album and he wanted to put it out, so he managed to get it up online for downloading only and I guess he must have run into fiscal problems, because he never pressed up CDs. When it took too much time, I got the album back from him and I just pressed them up myself. We got it up on Amazon now and it is at Billyvera.com, which is my website and it is the best place to buy it, because one hundred percent of the money goes to the artist," he says.
Billy Vera's big band music influences can be traced back to his childhood years when his mother Ann sang with the Ray Charles Singers. This is not the Ray Charles you are probably thinking about, this one is a white guy, with several songs that charted in the early 1960s and a couple that were in the top ten. Billy Vera's mother would often bring home records by Tommy Dorsey, Benny Goodman, Nancy Wilson and he recalls Sinatra's Songs For Swingin' Lovers. He says his favorite was a Duke Ellington record that had a long version of the song "Take the A Train," on it. It started him on a path that led him to become a lifelong fan of Ellington. With his Vera's father being a radio announcer who had to work odd hours and one who preferred to stay at home when he was not working, Billy Vera often found that he was accompanying his mother to Broadway shows. He even recalls going with his mother to see Count Basie perform and says he flipped out over Basie and he also became a lifelong fan of Basie.
Billy Vera explains why he focused on Jazz music from the 1920s, 1930s and 1940s, "It was more than the era, I was thinking that everybody and his brother was making a big band album these days from Michael Bublé to Rod Stewart, so what could I do to make my album standout from the pack and make it different? Somebody said to me, well what do you know better than anybody else? I said my specialty is black show business and black music. Then boom a light bulb went off and I said I've got it. I am going to do songs by the great black songwriters of the twenties, thirties and forties. That was sort of a golden era of songwriting anyway, Duke Ellington, Basie, Buddy Johnson, James P. Johnson and all of these great black songwriters, Billy Strayhorn and they should be recognized. They all sold a lot of records and sheet music back in the day. Most people think all songs were written by these little Jewish guys down in Tin Pan Alley, locked up in little cubby holes in publisher's offices. The albums had to be a tribute to (the black songwriters).
In 2013, Billy Vera met another prolific songwriter from the first part of the 20 th century, this being Van Alexander.
"Van was born in Harlem when central Harlem was a Jewish enclave and he went to George Washington High School and he is like ninety-eight years old now. He wrote "Tisket a Tasket." He became one of the arrangers for the Chick Webb band when Ella Fitzgerald was in there and he wrote most of those great charts for Chick Webb. He came with Ray Charles, my mother's Ray Charles and they sat at a table together.
"The original Ray Charles is a white guy who was a choral director. He had the Ray Charles Singers. He was around before the Ray Charles that we all know. A few years ago, I went to a one man show that was all George Gershwin and this guy played the part of George Gershwin. He sang George Gershwin songs and he played on the piano and at the end of the show he asks the audience, does anybody want to sing a Gershwin song, I will play it. Some woman up in the balcony sang a Gershwin song and he played and then some guy over there on stage left sang a song. Then this other guy in the front row on stage right sang a song and he was a very old guy. You could tell that he once had a very good voice, but it was kind of weak now and at the end (the actor) said, what is your name sir? The guy said Ray Charles and everybody laughed. Well I knew that it was my mother's Ray Charles, so when we were leaving the theater I stopped him and I said I don't know if you remember me and he said, yes you are Billy, Ann's son. We talked briefly and I am sure he gets that everywhere he goes, from young people especially," he says.
Vera and D'Amico recorded a beautiful duet for the Bennie Benjamin and George Weiss song "I'll Never Be Free."
"Tamela thought it would be a good idea to do a duet and she wanted to sing with me and I like the way that she sings, so we both thought it would be a good idea to bring a young, hot looking chick in there, just to bring a little spark of youth into the proceedings. The song goes back to 1950 and it was originally done by Lucky Millinder another Harlem Band and the first hit was by Paul Gayten and Annie Laurie. Gayten was the first Rhythm and Blues artist to come out of New Orleans and when I first moved to L.A. in 1979 Paul sort of adopted me. He's my mother's age and he became like a surrogate father to me. When he died in 1990 his wife asked me to sing "I'll Never Be Free," at his funeral, which I did with Teddy Edwards, a great Bebop tenor sax player. He wrote the chart for me and I sang it. It had also been a hit on the Pop side by Tennessee Ernie Ford and Kay Starr. Ella Fitzgerald and Louis Jordan also did a recording of it. I thought as a tribute to my friend I would like to do that one and Tamela liked it too when I played it for her, so that's why we did that song," says Vera.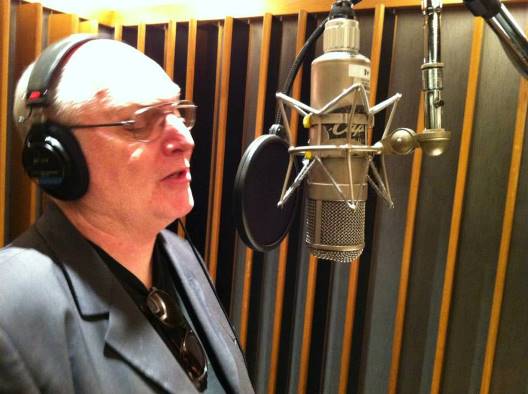 The album opens with the James P. Johnson and Henry Creamer "If I Could Be With You (One Hour Tonight)," whom Billy Vera describes as "the greatest of all the Harlem stride pianists of the twenties. He wrote "The Charleston," and that's like the guy who wrote "The Twist," (Hank Ballard and the Midnighters, which was loosely based on already existing songs). That ("The Charleston") was the song that personified the 1920s. (In his liner notes Vera notes), Henry Creamer's catalog includes "After You've Gone," and "Way Down Yonder In New Orleans."
Billy Vera's crooning of "When It's Sleepytime Down South South," is vintage and he draws the listener into those lazy word pictures of "Soft winds blowing through the pinewood trees / Folks down there like a life of ease…..Steamboats on the river a coming or a going / Splashing the night away…" Vera says he recorded the song because "it is a great, great song that doesn't get recorded much these days." Chris Walden wrote the chart for the song. The song was written by Leon Rene, Otis Rene and Clarence Muse. Again we defer to Billy Vera's liner notes, "The Renes, New Orleans Creoles, each owned record labels and wrote other standards, like "When the Swallows Come Back to Capistrano," and "I Sold My Heart to the Junkman."
Vera says, "I should mention "Room With A View," that was a song that I wrote with the great Blues man Lowell Fulson. I have done it with The Beaters and it has become a modern Blues standard. I produced a few albums by Lou Rawls and he recorded it. Johnny Adams a great New Orleans Blues singer did it and Eric Burdon recorded it, (plus) a bunch of people neither of us ever heard of also did the song."
One of our favorite songs on Big Band Jazz is Billy Vera's rendition of the Duke Ellington-Billy Strayhorn-Lee Gaines song, "Just A-Sittin' And A-Rockin'." We like the way the song swings and it is very upbeat and warm.
"I had to do one by (Count) Basie "Blue and Sentimental," and Chris Walden, the arranger channeled Basie with the chart that he wrote for that one. Basie was known for being able to swing at loud volumes and at whisper volume and especially on the instrumental section for this song," says Vera.
At the suggestion of Tamela D'Amico, Billy Vera recorded as a bonus track, his hit song "At This Moment," with the backing of the orchestra.
In 2013, Billy Vera won his first Grammy Award for Best Album Notes for the Ray Charles box set, Singular Genius: The Complete ABC Singles.
He recalls the day he received his Grammy Award, "I just thought I was jinxed, because so many of my friends have Grammies and I felt left out. I felt like an orphan. My date and I were a little late getting there, because the girl who was supposed to do her hair showed up late. This fan of mine who is a limo driver he got hold of a Rolls Royce and (Billy is laughing) and he is speeding downtown in this Rolls Royce and we rushed into the theater. Just as we were about to sit down they called my name, so I ran down the aisle and my date, a hot young actress, is running after me with her little cell phone camera, shooting pictures and going, 'You won, you fucking won, you won.' I get up to the podium and I am out of breath, so I take a beat, because I have to catch my breath and I go, holy shit and everybody started laughing at me. It was great."
Billy Vera talks about why he invests so much care and time in writing liner notes for his albums and for those issued by other artists and labels.
"I came up in a time when you played theaters and so the old timers were there. They were right there in the theater with you in the next dressing room or upstairs or downstairs. They took it upon themselves as their sacred duty to instruct us up and coming people, us newbies. They would teach us how to make an entrance and how to make an exit, how to stand on a stage and simple things like that. When you were doing something that you could have done better, they would tell you. They would gladly school you on the history of who came before you and I have always been fascinated by that kind of stuff. I think it is important for people to know. When I started doing my reissue work, there were artists who were totally forgotten. Their records hadn't been out on the market for fifty years in many cases and as a result of doing some of the things that I do, some of those things got used in movies. If the artists were alive they made some money and if they weren't their estates made some money. Joe Liggins, his "The Honeydripper," got used in the movie Malcom X and I know they paid at least forty thousand dollars for that. Julia Lee's song "King Size Papa," got used in a Pillsbury commercial and I know there was fifty grand for that and that is another one that hadn't been out for fifty years. You make people aware of this wonderful music and it shouldn't be forgotten.
The thing that people don't realize about older music is, because today's music is so narcissistic and it is so self-absorbed, the songwriting, every song is about me and the old time writers didn't write that way. They were professionals and they created fiction. That's a big difference. It doesn't have to be personal to be good," he says.
There are not enough superlatives to describe just how good Billy Vera's Big Band Jazz album is and if you are a serious collector of quality Jazz music then you should have this recording in your collection. With lush, vintage arrangements performed by incredible musicians and with Billy Vera's vocals leading the way, this is an experience that you do not want to miss!
Please visit the Billy Vera website where you can purchase the album Big Band Jazz and you can also listen to three of the songs.
You can also follow Billy Vera at his official fan page on Facebook. Return to our Front Page
All text protected by copyright and is the property of Riveting Riffs Magazine © All Rights Reserved. Photos are courtesy of Billy Vera and they are protected by copyright ©, All Rights Reserved
This interview, published May 25, 2014 by Joe Montague is protected by copyright © and may not be reproduced in print or on the internet or through any other means without the written permission of Riveting Riffs Magazine, All Rights Reserved