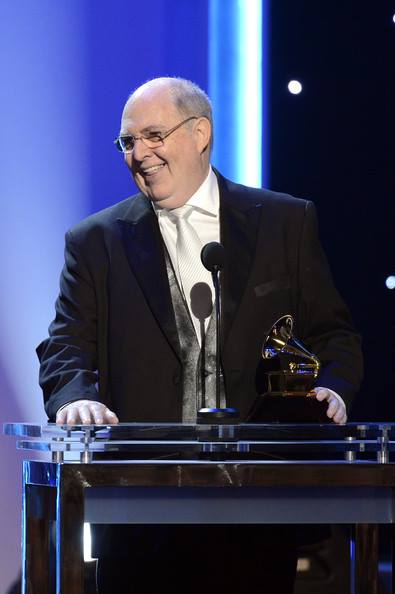 "At this Moment," became that rarest of things, an organic grassroots hit with no payola. The next thing you know it (the song) was leaping over the Madonnas and all of the people who were popular at the time. We wound up at # 1 for two weeks in a row. Here I was 42 years old, bald, with a number one record and on American Bandstand to screaming teenage girls," singer, songwriter, producer and actor Billy Vera recalls, "It was pretty thrilling to hear myself on the radio, because I hadn't heard myself on the radio in quite a few years.
Thank God my mother was still alive. She had terminal cancer at the time, but she was down there in Boca Raton, Florida and she would call up radio stations down there and she would tell them that she was my mother and ask if they would play my song. It was even more special than you think, because these morning disc jockeys are such snotty guys, wise asses and they were making fun of her. She was hip enough to know that they were making fun of her and she didn't give a shit, as long as they played her little boy's record. She lived long enough to see me not end up on food stamps."
The song "At This Moment," had been in Billy Vera's collection of songs for a very long time, before it was catapulted to the top of the charts from being featured in two episodes of the television show Family Ties during the 1985-'86 and '86-'87 seasons, prompting Billy Vera & The Beaters to re-record the song that had barely made it onto the Billboard Hot 100 chart when it was released by Alfa Records a few years earlier.
How did it all happen? Well Billy Vera had spent the previous five years mostly pursuing and acting career, while his music career was on the decline.
"I had always stayed in the phonebook, because I was afraid I might miss something. This guy calls me up and he says is this the Billy Vera that has the band? I said ya'. He said good, because I have had my secretary looking for you all over town and in every phonebook. I didn't know who your agent was. I said I don't have a manager anymore, because I don't really need one. He said I produce and I write for a show called Family Ties and we were at the club the other night when we heard you sing this song that I thought would be great for an upcoming episode. I said what is the name of it? He said I don't know. I figured it had to be "At This Moment," because nobody ever gets the title of that song right. I hummed a few bars and he said, yes that's the one, that's the one. I said Warner Bros. publishes it, contact them and get a license from them and they will let you use the song. He did and I got a bag full of mail.
I said wow people like this song. I had songs on TV shows before, but I never got mail, so I thought let me see if I can get a record company to let me do a new recording of the song, because obviously people like it. Nobody was interested. By now I was forty or forty-one years old and nobody really wanted me. The guy who owned Rhino Records, the great reissue label, he was a friend of mine, Richard Foos and we would have the occasional lunch when we would argue over mundane things like whose version of "Mustang Sally," is the best.
I asked Richard how many records do you need to sell to break even for your company? He said we have a low overhead here, so we could probably break even on two or three thousand albums. I told him the story about Family Ties and asked him what if I guarantee you two thousand sales? I could sell them in the clubs if necessary. Would you put out a best of my albums stuff? I had done two albums for Alfa Records. I will pick the songs that the fans like the best and I will put them on one album. He said sure and the only reason that he did it was because he liked me. He told me years later that he thought it would never make any money. He figured he wouldn't lose that much. He just kind of did it as a favor to a friend, because I wasn't really doing that well. We arranged for him to license the recordings from the Japanese (Alfa Records) and by the time he got it out we had missed the reruns of the episode. Well as luck would have it they used the song the following season when the girl breaks up with Michael J. Fox's character. This time the story of the song, boy loses girl is the same as the story of the episode, boy loses girl. The public responded like crazy. NBC told us they had more phone calls than at any time in the history of the network. Now they were armed with the information, who is the singer, what is the name of the song, where can we get it, what label is it on and all of that?"
Born as William McCord, Vera was the son of Ann Ryan a member of the Ray Charles Singers, who backed up Perry Como and NBC announcer Bill McCord. He adopted the surname Vera when he was sixteen years old, because his first manager feared that people might confuse him with his father. Billy Vera tells us that he knew a girl whose last name was Vera, "and I thought it was a cool name, so I stole it."
Now both a biography and a documentary film Harlem To Hollywood about Billy Vera's life and career are in the works. It was at the suggestion of Vera's soundman / road manager Brad Spurr that the work on a documentary film was begun. Spurr had also been working on some television shows as a soundman and he had become friends with some of the cameramen.
"He (Brad Spurr) said to me you should have a documentary, you deserve a documentary. When we talked about it I quickly realized that I needed a director somebody who had done documentaries before. A friend of mine Alan Sawyer had won some awards. He did a baseball documentary and he had done one on Latin American boxers, (as well as some) other documentaries. I figured he would be the perfect guy. He knows music quite well and we talk music all of the time. I told Brad that we were not really equipped to do this alone and that we needed a real director and so we brought in Alan.
We started talking about who to interview and who would be our ideal people to get. Then we realized that some of the most important people from my career are dead, such as the Jerry Wexler's of the world. Jerry as you know is the guy who signed me to Atlantic (Records). There were some people that were left that I had worked with back in those days, Chip Taylor for one, who was my original songwriting mentor and then late in the game I got Nona Hendryx from the Bluebelles and (later named) Labelle."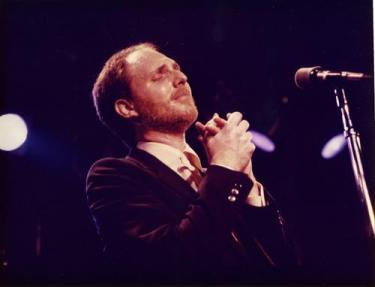 Vera's association with Nona Hendryx goes all the way back to those early days when he was signed to Atlantic Records. He had been writing songs with Chip Taylor and their first hit was "Make Me Belong To You," recorded by Barbara Lewis (The song peaked at # 28 in July 1966). Taylor and Vera decided to write a song that they imagined as a duet for a couple of Atlantic Record artists and that song eventually became another hit, "Storybook Children," which rose to # 20 on the American R&B charts.
"By the time we finished the song we (realized it) would be a great duet, and we decided to do a demo and then see if Jerry (Wexler) wanted to hear it. We got some girl from up by where I lived. She was an okay singer and she and I sang the duet demo. We got an appointment with Wexler. He had just gotten back from Muscle Shoals and he had signed Aretha Franklin who made her first record on Atlantic, "I've Never Loved A Man (the Way I Love You)." Before he even played our record he said let me play for you what I just did down in Muscle Shoals. He was so excited about this song and it became her career making song. She had been on Columbia for about five years and they hadn't managed to do anything with her. After he played it and we let him know how great it was he said let me hear what you've got.
We played our demo of "Storybook Children," for him and he pounded his fist on the desk and he said, man that's a smash. I'll tell you what, get rid of the girl and I'll record you on Atlantic Records. To me that was a dream come true. Atlantic was my favorite label, Ray Charles, Drifters, Coasters, Bobby Darin and all of these wonderful people were on Atlantic. At the time Patti LaBelle and the Bluebelles were on Atlantic. I was friendly with them, because we used to play behind them quite often at one of those out in the woods clubs, but it was a very famous club. On weekends we would have a current hit record act and then we would play two dance sets. We would do two shows and most of the time we would play behind the stars, the hit records acts. Patti LaBelle was an inexpensive act so they would play there quite often. Their music was very difficult and they told me that only two bands on the whole eastern seaboard could play their music properly. There was us and there was a band from Harrisburg, Pennsylvania called The Magnificent Men. Naturally they liked us.
One of the girls in the group Nona Hendryx had a deeper voice that I thought would blend with mine, so I called her up and I said Nona would you like to make a record with me for Atlantic? She said yes and that she liked my singing. We recorded "Storybook Children." Then her manager got into the act and he was kind of an older guy who was afraid that if Nona and I had a hit that she would quit the group, so that put the kibosh on that.
We auditioned about twenty more girls and every one of them sounded like they should be singing Stephen Sondheim songs. They weren't what we were looking for and we were just about to give up when Wexler called up and he said we just got this girl called Judy Clay. Judy was a cousin of Dionne Warwick and she was the lead singer in the Gospel group The Drinkard Singers, which also had Lee Drinkard (Warwick) the mother of Dee Dee and Dionne Warwick and the sister of Cissy Drinkard (Houston) (mother of Whitney Houston), who was also in the group.
Judy came into the office where I was a staff songwriter with Chip and she was a rather large woman and about fourteen months pregnant, (plus) she had an attitude the size of Wyoming, but she sang her ass off. After she finished the audition and left they said, wow she sings great. She is the first one that we've got that sounds like she would work well with you (Billy), but man can you take that attitude. I said ya'. I recognized that underneath the surface was this scared little girl, with a gruff exterior and I said, I think that I can get along with her. I did and we remained friends. We recorded the song and she was great.
The song came out and unlike most records that broke out of town, our record broke in New York. We had the secretaries from our publishing company call up all of the black radio stations and say, hey will you play that "Storybook Children," song. The stations would say we're not playing that. Oh I must have heard it on the other station. Then they would call up the other station and say the same thing. The record took off and it became # 1 on the black stations in New York and it was # 3 on the Pop stations. It did well around the country and Judy and I got to play the Apollo Theater. I had two goals at that age, I wanted to be on American Bandstand and I wanted to play the Apollo Theater. I was twenty-three," recalls Vera.
The documentary film also talks about Vera's experience at the Apollo Theater where he and Judy Clay performed five shows each day, seven days per week and were paid the handsome sum of $2,400 to split between them in the late sixties. He recalls what now seems like a rather humorous conversation and set of directions from the stage manager "Honi" Coles, but at the time was pretty serious business.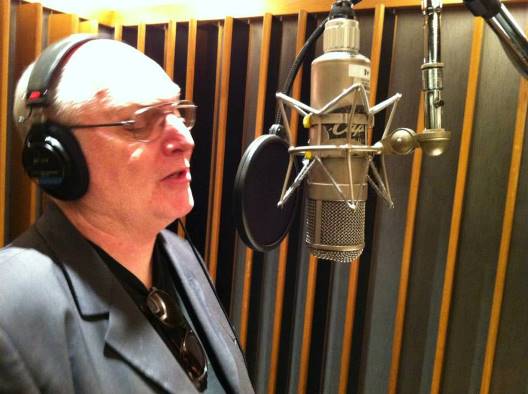 ""Honi" says, Harlem hasn't seen you yet, meaning me. They hadn't seen pictures of us. What I want you to do he says is, Judy you enter from stage right and Billy you enter from stage left, but you wait for her to take three steps out on the stage, before you make your entrance and watch what happens.
These old guys they knew every trick in show business, so you listened to them. I did what he said and you could hear 1,500 people gasp the first time I walked out on the stage. I could hear people going, that's him? The record was already a hit, but nobody had seen us yet (you can hear in his voice that he is relishing the memory of the moment). Here this little skinny white boy is there with this rather large black lady and who was about five or six years older than me. He had put us on second. The opening act is always a choreographed act, a flashy act that gets people excited and then they put on an unknown or a not very good act second and then better, better, better and then the star.
He wasn't sure how we would go over, because you had a white guy singing love songs to a black woman at a time when there were race riots going on across the river. I didn't feel scared or intimidated for one second, but other people were concerned for me. We went over great and in fact, after the first show he comes up to our dressing room and he says, I am going to change up the show and I am going to put you on right before the star, because ain't nobody gonna' follow you two. That became our spot right before the star. We wound up being hugely popular in Harlem and we played there again a couple of months later.
While we were playing there Jerry Wexler called me up in the dressing room. He said I've got some news for you; our distribution deal with Stax Records has ended. Judy was signed to Stax and I was signed to Atlantic, so that meant we couldn't record together any longer. We had recorded an album and we had a follow-up hit single called "Country Girl, City Man," and the third single had just come out. They stopped promoting it, because why promote an act that is not going to be able to work together anymore," he says.
Jerry Wexler however, had Billy Vera in the recording studio the morning after his gig ended at the Apollo Theater to record the Bobby Goldsboro song "With Pen In Hand," which became his first solo hit.
"Luckily, there was one living person that we could find that was on the same bill with us at the Apollo, Mable John, Little Willie John's sister. In fact, Mable was in our dressing room when she got the word that Willie had died in prison. He was in prison, because he had stabbed somebody in a bar fight. She went on to become one of the Raelettes. She appears on camera in the film. We have a lot of people on camera. We got Mike Stoller, of Leiber and Stoller fame and we have Richard Roundtree, the guy who played Shaft, Nona Hendryx and Dolly Parton."
As for the connection with Dolly Parton, Vera explains, "I had gone about nine years without a hit. The seventies were abominable career wise for me. The music had changed, the world had changed, the society had changed and the culture had changed. I had gone from being a white guy working within black music and black show business then after Martin Luther King got killed the black power thing came into play and there was really no place for me in that world anymore. I couldn't really figure out where to fit. My sister (Kathy McCord) for example was up at Woodstock. She was at the Woodstock Festival and she stayed there. That is where most of the white people who were my age and a few years younger were headed in that hippie world and it was culture shock for me. I didn't understand these hippies. I was used to wearing a mohair suit and playing with black musicians. This whole concept of the Beatles, Rolling Stones, Animals, Joan Baez and Bob Dylan was so alien to me that I just didn't get it.
Here we have the seventies and I am trying to figure out what do I do and where do I fit in? The idea of a blue-eyed Soul singer was over. I couldn't be a Disco singer and I couldn't really be a Heavy Metal guy and I couldn't be a wimpy Jackson Browne singer-songwriter type. I just didn't know what to do with myself. I managed to eke out a living playing clubs with a little band that I put together. I played clubs in New Jersey, Connecticut and New York. I worked six or seven nights a week. I moved back to my mother's house and I kept writing songs and I tried to get somewhere, but again I couldn't really figure out what to do.
I go over to the table and there is this guy and his wife with the flaming red hair and one of those denim jumpsuits with the rhinestones up and down the legs that they were wearing in the seventies. This guy with this big head and these crazy eyes thrusts his hand out to shake mine and he says L. Russell Brown, I wrote "Tie A Yellow Ribbon 'Round the Ole Oak Tree," and I am thinking to myself, how nice for you. (he laughs) He said you know Vera I've been watching you for years. You're a great singer and you are one of the best in the business and you are a great songwriter. Everybody knows how great you are, but you never make any money. He says me, I make a lot of money and nobody respects me. I write songs like "Tie a Yellow Ribbon 'Round the Ole Oak Tree," and nobody respects me. I was sitting watching you up on stage putting everything that you've got into it, even though you are playing to like three people. You and I should write together. He said maybe I could teach you how to make money and you could teach me how to get respect. That sounded pretty good to me around that time. I started going over to his house in the afternoons and we wrote songs together. Here was a guy who had so much energy. Sometimes we would write two even three songs, not all good, but we would write three songs. Like everybody who does one thing well he wanted to do something else. He wanted to be a record producer like his mentor who was a guy named Bob Crewe. Larry (Brown) had worked for Bob Crewe as a songwriter.
He (L. Russell Brown) got a gig producing Nancy Sinatra. I was over at his house one afternoon and he says I am recording Nancy in a couple of days and I don't have enough songs for her. He said I have to go pick up my wife at the beauty parlor, why don't you start something, while I'm gone and we will finish it when I get back. He leaves and I am sitting in his basement and I am thinking, Nancy Sinatra, what the hell do I write for her? I am thinking well she has this famous father. I came up with a line "I love my daddy, but it don't really matter what my daddy might say." I thought that was a great line. I came up with another line, "When I see your laughing face," because when she was born he sang a song called "Nancy With the Laughing Face," and the song wrote itself in about twenty minutes.
Larry came back and the song was already finished. I played it for him and he flipped out. He loved it. He said my god, I'm going to record this with her. He said this is great. This is a # 1 song if I ever heard one. I said cool. I wasn't so excited about Nancy Sinatra, but like I say I was having a lot of career trouble at that time. He played it for her and he comes back pissed. She didn't like the song. He said man you have to do something with this song. He said I swear to god every time that I hear it that it makes the hair rise up on my neck. I know this is a # 1 hit. That encouraged me.
My friend had a little Country band up in Connecticut and he had a girl singer who had a nice voice, so we went in with a couple of my boys and him and we recorded the girl singing the song. I started calling the people who would still pick up the phone for me at this point in my career. Everywhere I played the song they said, love the song, hate the girl. She was lazy and she didn't really learn the song properly. Finally, I am at the last guy on my list and I take it up to him and he said, I love the song, I hate the girl, but he said we are recording Dolly next week. Give me the song for Dolly and I guarantee you it will be the single. I didn't trust this guy, so I said put it in writing Charlie and give me some money. I figured at least I would get some money out of it, a couple of hundred dollars. He wrote out a letter of intent and a check and he stuck it in an envelope. I didn't even look at it, because I figured the going rate for a thing like that at the time would be about $200.
My girlfriend Nina about whom I had written "At This Moment," and I were in the elevator and she got crazy and said give me that envelope. I have to see what he gave you. Then she says baby he gave you $2,500. I said what? That's insane. Nobody ever gave me that much money for a song. In 1978 $2,500 was a fortune. We went to a nice Italian restaurant for dinner," says Vera.
Before Dolly Parton released Billy Vera's song "I Really Got The Feeling," he did an extended gig with his band in St. Croix. While he was there Dolly Parton released the single. About the same time Vera received an offer for a publishing deal with Warner Bros. in Los Angeles. He packed everything that he owned into his car and headed for the west coast. It was while he was driving on Route 10 that he kept hearing on the car radio his song "I Got The Feeling," being sung by Dolly Parton and then it went to # 1 on the Country chart.
Billy Vera has a humorous explanation for how his friend, actress Augie Duke ended up in the documentary.
"After we had been shooting film for a while, we were looking at the footage and I said my god it's like an AARP convention or a Viagra convention. It is a bunch of old people, old guys. Alan says we need some young people to talk about you. I said Augie would do it. She would love to do it and she is great on camera. She is funny. I called her and she came over and she was just wonderful. Alan said after he shot the footage of her when Augie Duke smiles the world is a better place. That's what she brought to the film."
Art Rupe who was the founder and the owner of Specialty Records (Little Richard, Larry Williams, Lloyd Price, Percy Mayfield, Sam Cooke) is also in the film.
"Art Rupe was a very important guy in the Los Angeles independent record business in the 1940s and '50s. He left the business in 1959 I think, because the payola thing really annoyed him. By that time he had invested a lot of money in oil and real estate and he was making way more money and much easier than in the record business. He had a great publishing catalogue of not only the Little Richard songs, but the Don & Dewey songs including "I'm Leavin' It All Up To You, which was # 1 twice, by two different artists. I did a lot of reissue work for Art. I was in charge of all of the reissues for Specialty Records even when he sold the company to Fantasy Records up in northern California. He talked about that aspect of me.
Chip Taylor came on (the film) and L. Russell Brown is on there. Brooks Arthur who is the engineer on most of the hit records in New York in the early sixties. He had been the engineer on the Billy Vera / Judy Clay album, so he was able to talk about that. We have some really interesting people. It becomes almost an overview of the music business in that era. We tried to get as much of that stuff in there as we could and it covers some of my acting stuff as well. A couple of directors that I worked for got in there," says Vera. (Editor's Note: Some of the hits Brooks Arthur engineered in the sixties include, "My Boyfriend's Back," "The Locomotion," "Hey Girl," "Chapel of Love," "Leader of the Pack," and "Hang On Sloopy." Among his numerous accomplishments he also engineered a dozen hits for Neil Diamond.
)

The film which has been in the works now for about one and one-half years also talks about the formation of Billy Vera & the Beaters.

When asked to reflect back on his life and career Billy Vera says, "I feel like I am the most grateful son of a bitch in Hollywood, because I have never had to take a job outside of show business in over fifty years of doing this. I don't know why, I'm not the most ambitious or ruthless guy in the world. I do work hard when I have work and I am hungry enough that I don't hold out for the big roles. When it comes to music, I won't do garbage. I have turned down songs that I knew were going to be number one hits, because I couldn't picture myself singing it for the next twenty years. I do have standards."

Yes Billy Vera does have high standards and just as L. Russell Brown recognized early on, he also has the respect of the music industry and he was rewarded with a Grammy Award a couple of years ago. Due to time and space requirements, we have only touched the surface of what our readers will see once Harlem To Hollywood is completed and it promises to be a timeless treasure for not only will it capture the career and life of Billy Vera, but it will give today's generation of music fans, singers, songwriters, musicians and producers insight concerning how the industry has evolved over the past fifty years.

Please visit the Billy Vera website

All photos courtesy o

f Billy Vera and are protected by copyright

©, all rights reserved.