Recently, singer, songwriter, musician, author and Grammy Award winner Billy Vera sat down with me to talk about his new book Rip It Up: The Specialty Records Story. Vera tells us how the book came about.
"BMG contacted me. They initiated a series of books with each one being about a different independent record label, either an old one or a new one. They knew I worked for Specialty years ago and that I knew the founder Art Rupe, so they figured I was the guy to do the Specialty (book). They gave me the outline and they said we want roughly 50,000 words. Each book is in a seven by seven format, which is the size of an old 45 rpm record.
I have known Art for thirty years. I had Xerox copies of correspondence between artists and Art, recording session sheets and union contracts from my days at Specialty. I produced over fifty CDs of Specialty music. I was also very familiar with the history of the label and of Art's history. Whenever I had a question I just called him up. I wrote the book in about three weeks.
Art is 102 years old and he is sharper than you and I put together. He still goes to work every day. In fact, later in the day after he finished with us (doing a video with him), he had a board meeting. He runs a charitable foundation that gives away tons and tons of money to various things that he is interested in. He is an incredible man. He is an amazing man," he says.
Art Rupe penned the foreword to the book.
Billy Vera's association with the kind of music that Specialty Records produced goes back to 1954 when he was twelve years old. He explains, "My neighbor Frankie Falcone drove up in his 1954 Mercury Monterey, chopped and channeled. Out of the window of his car I could hear this voice like no other voice I had ever heard singing, "Gonna' have some fun tonight / Gonna' have some fun tonight, woo!" I thought who the hell is that? Frankie drove on.
A few nights later I heard the same voice on Alan Freed's show and Alan Freed told us it was Little Richard. The record was "Long, Tall Sally," and I went out to the record store to buy a copy. The first thing I noticed was the label was yellow,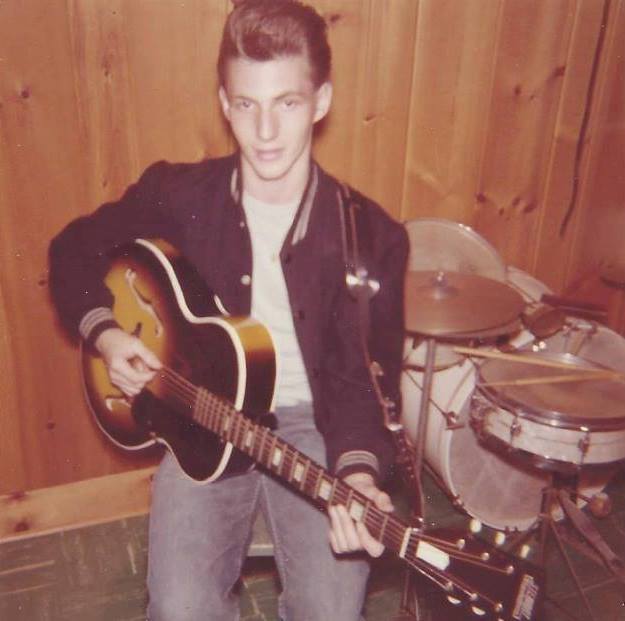 that Specialty label just jumped out at you. When I spoke to Art he said that it (he got the idea) when he was studying marketing at university. His marketing professor told him that those colors are the ones that attract people's attention better than any others and he was sure right."
Chapter one of Rip It Up: The Specialty Records Story provides the reader with the backstory for Art Rupe, a man born in the small town of Greensburg, western Pennsylvania, not far from Pittsburgh.
Billy Vera picks up the story, "His parents were poor Polish Jews. His father worked in a secondhand furniture store scraping out a living. Every Sunday Art would sit on the curb in front of the local black Baptist church, just to listen to that music. He fell in love with that soul and that feeling. Before anybody was using the word Soul he called it Soul. He became attracted to show business. He worked in a carnival as a young boy."
Continuing Vera says, "Art's mother played piano, not well and his father made a feeble attempt at the violin, but he probably played more like Jack Benny than a real violinist. He had two brothers and a sister, none of whom were interested in music, although when he became successful he financed both of his brothers and his sister's husband in record distributorships. I guess it was a pretty good idea to keep it in the family and with people you could trust.
Art was the one who loved music. He loved show business in general. He made his way to Los Angeles, because he wanted to write for movies or for radio. There wasn't any television at that time. It was before World War II. He found that end of the business to be a bit too "clubby."
(Due to) the war there was a shortage of shellac (editor's note: records were made of shellac). Most of the shellac came from China and Asia and the Japanese had control of that, so a lot of the big companies were cutting back on the artists and only putting out records by their top stars due to the lack of shellac. Art found that the specialty markets like black music or hillbilly music weren't being serviced now that there was a shortage. He thought I like black music, maybe I can make records that are certainly as good as some of the ones that I hear. He went down to south central Los Angeles, which was the black part of town and he bought a ton of records. He listened to the good ones and the bad ones. He got a metronome and a stop watch. He counted the number of bars and he figured out what the ingredients were to the good records and what the ingredients were that made the bad records bad. He (came up) with a formula for making records that he thought people would buy and that mainly black people would buy.
He didn't have much money, so he went to the after-hours clubs and he found a little trio and then he needed a reed instrument, so he found a guy who played saxophone and they made a record. He also noticed that many of the hit records of the day had the word boogie in the title. He also learned that the jukebox distributors were an important factor in selling records, so he named his first label Jukebox Records and the first record out was called Boogie # 1, by The Sepia Tones. He managed to sell about 70,000 records. That gave him the working capital to continue.
He started looking for more talent and he found three artists, one of whom was Roy Milton."
Art's journey to success was much like traveling down a crooked road, "He loved show business and he wanted to be in show business. He tried selling jokes to people like Bob Hope and to radio. He failed there. He tried a number of things and he wanted to be a success.
He told me (recently) that he used to read the Billboard Magazine every week. He would read the classified ads and everything. There was this company that would rent people 16 mm versions of sixty or seventy minutes B movies or features. Most movies are 35 mm. He got a 16 mm projector and he rented one movie a week and each night he would take it to a different town. He would rent out a school hall or a church hall. He would show the movie and he would charge people. He said he would get the prettiest girl in the school and she would be the ticket taker and he would let some kid in for free and he would be the usher. For six or seven days each week he would show these movies. He was entrepreneurial from a very young age. It was the low end of show business, but it was a start. It shows his creativity. They would be your sixty to seventy minute B movies or they would be main features."
At Jukebox Records he had a partner named Al Middleman who owned a label called Sterling Records, which later became the first label for which Hank Williams recorded. That was before MGM gobbled him up. Art suddenly found in the course of business that with Jukebox he made two hit records, one by Roy Milton and one by somebody called Blues Woman, who was really a woman named Marion Abernathy. When the time to collect the money came, Art didn't feel that he was getting his share and also there was a third partner that Art knew nothing about, named Eli Oberstein whose main gig was being an A & R man for RCA Victor Records. If RCA had known they wouldn't have been very happy about that. There was something fishy going on, so Art took the masters for Roy Milton and Marion Abernathy and he went out on his own. That is when he started the Specialty label.
For the first year or so it was mainly Roy Milton. Roy had a wonderful female piano player who also sang (and her name was) Camille Howard. He was able to put out records of either Roy singing or Camille singing. She became a very important part of the group.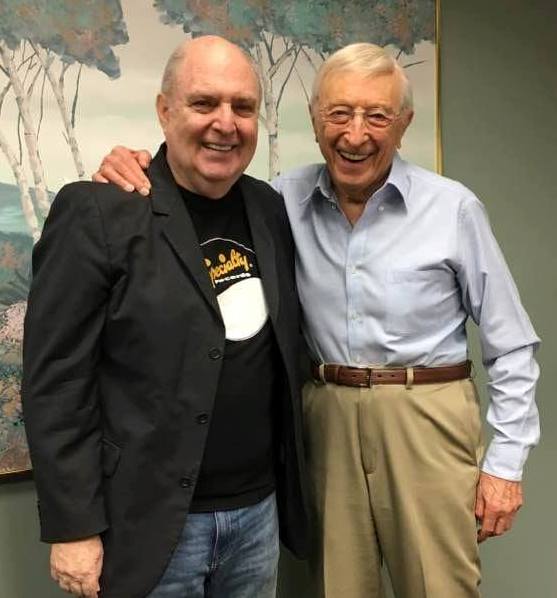 That was pretty much enough for Art for that first year or two, because Roy was selling a lot of records. Art was running a one man operation. He learned about pressing records by climbing up the fire escapes of pressing plants and looking in the windows to see how the machines worked. He was a brilliant man.
In 1947 he was approached by a fellow named Jimmy Liggins who was the younger brother of Joe Liggins who was very successful for another company. Joe had a huge seller called "The Honeydripper Parts 1 & 2 and another one called "I Got A Right to Cry." Jimmy was working as his brother's driver and in seeing how much success Joe was having he started writing songs too. He brought the songs to Art and Art sent him back for rewrites about three times. The results were worth the efforts, because Jimmy had a couple of hits. For 1947 Jimmy Liggins' records had wildness to them and madness to them that you didn't hear in anybody else's records of that time. Louis Jordan's records were clean sounding and almost polite compared to Jimmy Liggins. Jimmy's records were out of control. He had a wonderful tenor saxophonist in his band, a guy named Harold Land, who eventually would become one of the top two Jazz saxophonists in Los Angeles.
I tracked down Harold when I was doing a Jimmy Liggins CD some years ago and I said what can you tell me about Jimmy? Most of these artists were dead by the time that I started writing about them. He said I will tell you this about Jimmy; he was the greatest driver that I ever knew. Harold said we would be riding along in the middle of the night on these little highways, because they didn't have interstate highways back then. Jimmy would be sleeping and he would wake up and he would say turn left in a half of a mile. That cat knew every road in the country. (Billy laughs) he said a lot about what a great driver Jimmy was, but he didn't say much about his music. It might have been a little too primitive for Harold, but I love Jimmy's records and they sold quite well."
January 1st 1948 the year got started with a real bang, but not the kind that Art Rupe was hoping, as there was a musicians' union strike.
Vera retells the story, "All of the record companies knew the strike was coming, so they were jamming all the studios trying to record enough stuff to outlast the strike. Art thought what am I going to do? I (need) records to sell. He went back to his childhood and he started recording the Gospel groups. A lot of the groups didn't need musicians, because mostly they sang a cappella. The first group that he had, which was successful was The Pilgrim Travelers. They sold quite a few records at very little cost, because you weren't paying musicians. Art said I noticed they tapped their feet when they sang, so I sent out for a piece of plywood for them to stand on and I miked the sound of their feet. That gave these records a beat that other people's records didn't have. I called it walking rhythm. He eventually became the number one Gospel company in the nation."
Billy Vera says, "There was an artist in 1950 who in my opinion is the most talented Specialty artist of them all, he is a fellow by the name of Percy Mayfield. He was the greatest songwriter of the Blues. Percy was from Louisiana and his first big hit with Specialty was "Please Send Me Someone to Love." They were great lyrics (he then recites some of them). He wrote brilliant lyrics of pain and loss, of madness, suffering and agony in such a poetic way.
Some years ago, my then manager had an annual Christmas party and a lot of A list celebrities were invited. I am kind of shy at parties and I was sitting at the bar nursing a Pepsi and this woman that I knew (a bit) tells me that Bob would like a word with you. I looked over her shoulder and it was Bob Dylan and she said he wanted to thank me for producing the two Percy Mayfield albums of his older material that I had released on Specialty. We spent the next two and one-half hours talking about the brilliance of Percy Mayfield. He said he agreed about what I had named the first album, which was The Poet of the Blues. Here was the great Bob Dylan telling me that he agreed that Percy Mayfield was the greatest Poet of the Blues."
The year was 1952 and Fats Domino was selling a lot of records and he was on the black charts. He had not yet crossed over to white audiences. The music of Fats Domino caught the ear of Art Rupe and he bought his records.
"Art took a scouting trip down to New Orleans where Fats recorded and where he was from to see if there were other artists down there who were worth recording. He set aside three days and rented out the only studio that would record black artists. There was a line leading out to the street of people who wanted to make records. Most of them were mediocre and Art said he was ready to throw in the towel or give up and go home," he says.
Billy Vera recalls Art telling him, "When I first heard this guy sing, his chord changes were common and the melody was common. The voice was not outstandingly different. He sensed that I was about to give up and turn him down. He started to cry when he sang his song. I thought if I could capture that passion and emotion I would have something. I set a session for him and as it turns out Fats Domino played piano for him on the record. The record was "Lawdy Miss Clawdy," and the artist was Lloyd Price. It became the number one record in the country."
"Art would always ask his distributors, which people were buying his records, because so many of them were being sold. The distributors told him a very interesting fact, the stores they distributed to tell me that a lot of black housekeepers come into the store and buy two copies of "Lawdy Miss Clawdy," one for themselves and one for the white teenagers of their employers. Suddenly, there seemed to be a new market for this black music and that would be white teenagers. That was a real turning point. "Lawdy Miss Clawdy," became the Rhythm and Blues Record of the Year. Lloyd became big and he put out a couple of more hits, but then he got drafted into the army. He was sent over to Korea and that put a damper on his career," he says.
A new kind of music was emerging, "It was called Jump Blues or later Rhythm and Blues and that was the music that the teenagers slowly and I mean really slowly began to catch onto. Three kids out of your high school class might have been listening to those records. Over the next few years it grew until 1956 when it became the biggest thing in the country.
The black stations were down at the right hand end of the dial and they were playing these records. The hip kids would listen to those stations and those disc jockeys. It was like this "in" thing and you felt like you were a part of something special, that you were part of a club where you knew more than everybody else. It was that kind of an attitude. Another element was the music was danceable. It was highly danceable. It had a good beat. In fact, among black audiences that is a key element in why a record will be popular. A lot of white critics fail to catch on to that notion. The element of dance is very important to a black audience," says Vera.
The music landscape in North America continues to change, but was it ready for what came next at Specialty Records? In 1955 Rock and Roll begins to take a foothold. Artists such as Chuck Berry became a hit, Fats Domino was now being listened to by white teenagers and Elvis started recording records.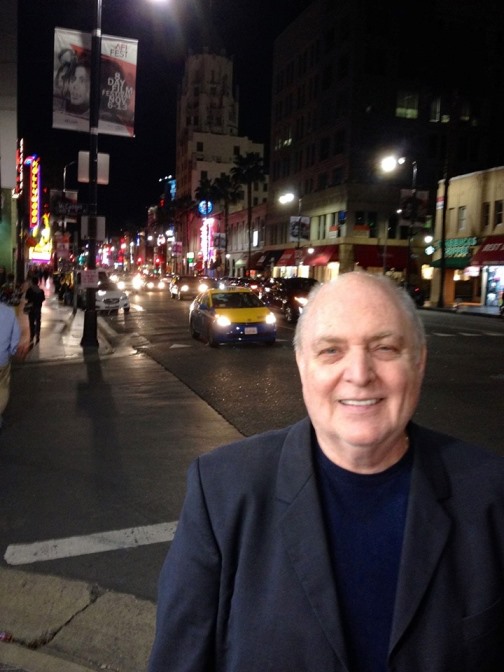 "There was this artist who made a pest of himself (to Art) he would call up and say Lloyd Price told me to get ahold of you. I am the greatest thing that ever was. When Art finally listened to this little demo tape that he had made he said I heard something there. It was undeveloped, but I heard something. He sent his A & R man to New Orleans to record this new artist named Little Richard. They did two sessions one in the morning and one in the afternoon. In those days the union allowed you to do a three hour session and you could record as many as, but not more than four songs. The morning session was nothing special and they broke for lunch. Richard went over to this place called the Dew Drop Inn, which was a famous nightclub in New Orleans. Richard, being the ham that he was jumped up on the piano and he started singing this risqué song that started out like this "Whop baba loo map a good goddamn Tutti Fruiti good booty." Richard sang dirty songs for white college boys at fraternity houses. Sometimes he would do his act in drag in those early days in black clubs.
This A & R man whose name was "Bumps" Blackwell heard the song and he thought that it was something different. He had never heard anything like this before. He thought obviously the lyrics were too dirty to make a record out of it and it would never get on the radio. Then he spotted at another table a New Orleans songwriter named Dorothy LaBostrie and he asked her if she could clean up the lyric, so he could record the song at the afternoon recording session. She did and the thing that sold the song was the beat and Richard's outlandish singing. The song "Tutti Frutti," became a career making hit for Richard. Suddenly, Specialty Records found themselves in the Little Richard business. It was one hit after another, after another. There was "Long Tall Sally," "Rip It Up," "Lucille," "Good Golly Miss Molly, "Ready Teddy," "Keep a Knockin'''," and more hits, until Richard went over to Australia for a tour. On the way back he sees Sputnik, the Soviet Union's satellite (editor's note: the first satellite ever launched from earth). When Richard saw it he thought it was a message from God that the end of the world was going to come. He thought he had better repent of his sins and stop singing the devil's music. He came back to Los Angeles and he told Mr. Rupe that he wasn't singing the devil's music anymore. Art tries to placate him and he says Richard you are eighteen months into a three year contract. He says if you were to stop now that's called breach of contract and there is a price to be paid for the breach of a contract. That would be no more money, no more royalties, no more anything. Richard said I don't care I don't want the devil's music. I don't want the devil's money and I am going to leave and become a minister. That was it.
Art was quick on his feet and he had another artist that he was just starting out with and his name was Larry Williams. Larry took over the throne. He had hits (like) "Boney Moronie." Specialty also had a music publishing arm., Venice Publishing. There were a lot of cover records on those songs. Five of the Venice songs were recorded by Elvis Presley on his first two albums "Lawdy Miss Clawdy," "Tutti Frutti," "Long Tall Sally," "Rip It Up," and "Ready Teddy." The enormity of that and the financial windfall of having five songs recorded by Elvis Presley the biggest artist in the world and who was selling millions of records was very lucrative. Of course Larry Williams' songs later on were revived by The Beatles and the Rolling Stones. (The Beatles did) "Bad Boy," "Slow Down," "Boney Moronie," and there was a fourth one. The Stones did Larry's song "She Said Yeah."
We cut from 1959 to 1964 and Art gets a call from his dear friend Little Richard whom he hadn't heard from in years. Richard says I just came back from Germany and I heard this band and they were great. They can copy anybody, even me. He said I think you ought to record them. Art said I am really not in the business of making records anymore, but he said if you want to make another record I would love to make another record with you. Richard said are you sure you don't want to record these guys, they are really great. They call themselves The Beatles. Art said I am not interested, but he did go in and make another record with Little Richard, which made it to the bottom of the charts and that was the last chart hit that Specialty Records ever had. After that it was just servicing oldies accounts and jukebox accounts. The Beatles were turned down by every company in the business in America. Nobody wanted them," he says.
The radio market begins to change and payola becomes a problem for artists and independent labels trying to get their songs played on the radio.
"Payola became a big thing. It started before Alan Freed, but he took it to a new level of corruption. He wanted his name on songs as a co-writer. He tried to get Art to switch distributors in Cleveland when Freed was in Cleveland. It was a distributor that he started with his brother. He was a terrible guy. Payola became huge and you couldn't get records played without paying off these disc jockeys. That was back in the day when disc jockeys could pick the records that they could play. Today there is one guy who programs 1,500 stations. You have 1,500 stations playing the same twenty-five records all day. It wasn't like that in the '50s. You had disc jockeys that would play the records that record companies would pay them to play. Art hated this. He felt it took away the value of the music and he felt that these guys were riding on the backs of the people who made the music. He thought it was corrupt and it disgusted him. Eventually, he did it or he wouldn't have got his records played.
Art's taxes were in a very high tax bracket, unspeakably high, so he had to find other ways of making money. That is when he went into oil. The last act that he signed and that was really important was a duo named Don and Dewey. They never made a chart hit, but about five or six of the songs that they wrote became hits for other people, including one song called "Leaving It Up To You," which was a hit for Paul and Paula. It was number one in the country and then ten years later it became a hit for Donny and Marie Osmond.
By 1959 Art's interest in the record company was dwindling and the oil was taking over. He basically let the company fade. He kept a little office with one or two helpers to service oldies accounts or when the songs that were revived through the publishing company. That (part) was fairly lucrative," he says.
How will Art Rupe be remembered? Perhaps the way Billy Vera describes him, "He took his love for music and he turned it into a great success.
"
Middle Photo: Billy Vera and Art Rupe (2019)
This interview by Joe Montague published December 3rd, 2019 is protected by copyright © and is the property of Riveting Riffs Magazine All Rights Reserved. All photos and artwork are the the property of Billy Vera, unless otherwise noted and
all are
protected by copyright © All Rights Reserved.
This interview may not be reproduced in print or on the internet or through any other means without the written permission of Riveting Riffs Magazine, All Rights Reserved