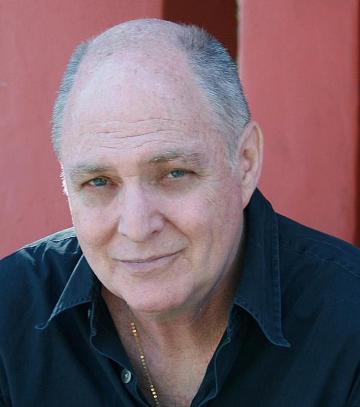 Billy Vera, may best be known to music fans for his bigger than huge hit "At This Moment," which was boosted up the charts long after its original release in 1981, when the song was featured in two episodes of the iconic television series Family Ties during the mid 1980s. Eventually, Billy Vera and the Beaters released the song again and it shot up the Hot 100 and the Adult Contemporary charts to # 1. At the time, Billy Vera was forty-two years old and although it may have appeared to some that he was a late bloomer, those in the music community knew that he had already tasted success as a songwriter many years earlier, with songs recorded by, Ricky Nelson, Dolly Parton, Barbara Lewis, Fats Domino and others and as a singer with two top forty songs in the late 1960s. Recently, Billy Vera, whose father Bill McCord was an announcer for NBC and whose mother Ann Ryan performed and recorded with Ray Charles, Perry Como and Chet Baker, spoke to us from his home in Southern California.
"We started out the way of most New York bands, playing Catholic church dances and then graduating to nightclubs in the era of the twist and the great thing about that was nobody knew what the twist was in terms of music, so you could play anything that was rock 'n' roll or R&B oriented and you could get work as a twist band. All of these bands that were around in these clubs suddenly became twist lounges and you could work a lot. I lived in Westchester County, in White Plains and that was the suburbs, so we went down and started working the Times Square clubs like the Peppermint Lounge (where Joey Dee and the Starliters performed), and places like that where you worked for the mafia."
Billy Vera and his band eventually put out a record on Rust Records and he wrote a song for the B side of the Etta James and Harvey Fuqua's (of the Moonglows) song "My Heart Cries." At the suggestion of a friend, he took his songs around to some publishers.
"A guy accepted two of them and gave me thirty-five dollars apiece for them, as an advance on a demo and he got a Ricky Nelson record for me on my song "Mean Old World." Ricky's career was slowing down at that point, but the first song I ever took to a publisher became a chart record. In those days the business was small enough and less crowded enough that when you had a hit record, everybody knew it. You had an entrée to just about anywhere and if you brought around your songs, people would listen. That led to the staff songwriting job at April Blackwood and the boss there Jerry Tifer, said that he was going to put me with this guy Chip Taylor, who was about four years older than me, so he could take me under his wing and show me the ropes. The first song that Chip and I wrote together was called, "Make Me Belong To You," and that became a hit record in the summer of 1965 (# 28), for a girl named Barbara Lewis, who was a good singer, on Atlantic. That was my entrée to Atlantic Records," Vera recalls.
The mid sixties dawned and The Beatles and the rest of the British bands invaded the North American music scene and Vera remembers that these bands wrote most of their own songs and that the American bands also began to write their own material.
"There was less call for songs coming out of publishing houses. They gave me this little job, in a little tiny room with a little tiny piano. The boss would knock on the door and he would say, 'Okay the Shirelles are recording next week, so we need to write something for them or Tony Bennett is recording, write something for him,' then they would try to get them recorded. After "Make Me Belong To You," Chip and I wrote another song that we imagined might be a good duet for a couple of Atlantic's artists so we made a demo of it and we took it up to Jerry Wexler at Atlantic. He played it and he pounded his fist on the desk and he said, 'It is a (expletive) smash, man.' We started auditioning girls."
Billy Vera reached out to his friend Nona Hendryx of Patti Labelle and the Bluebelles, who were on the Atlantic label at the time. He asked her if she wanted to record the new song with him and she agreed, however, Vera remembers that Bluebelles' manager put a stop to Hendryx recording with him, because he feared she would quit the Bluebelles. Despite the best efforts of Patti Labelle and Sarah Dash, to keep the project alive, Vera and Hendryx never recorded together.
"We auditioned about twenty other girls, most of whom sounded like they should be singing Stephen Sondheim songs. It wasn't what we had in mind and we were just about to give up when Wexler called and said, 'We just got this girl, Judy Clay.' He said that we should take a listen to her. She came over to our office and she was about fourteen months pregnant and she had a chip on her shoulder the size of Wyoming, but she sang her ass off. After she left, everybody asked, what do you think? She sings great, but that attitude. I said that I could handle her and I recognized that under that gruff exterior was a scared little girl, who came from a family where everybody else had made it but her. They had this group the Drinkard Singers, which was, Dionne (Warwick), Dee Dee Warwick, their mother who ran the group, her sister Cissy Houston (mother of Whitney) and Judy Clay's sister Sylvia Shemwell , who was also a great singer and wound up with the Sweet Inspirations and Judy was the lead singer, that is how good Judy was. She was bitter. We recorded the song and Atlantic put it out and it was called "Storybook Children." It became a hit (# 20 R&B Chart). Suddenly in late '67, early '68, I finally got a hit record as a singer. In those days, you didn't make an album, until you had a hit single. We went in and made an album and we had another hit called "Country Girl, City Man (# 41 R&B Chart, # 36 Pop Chart)," says Billy Vera.
Judy Clay and Billy Vera moved on to perform at the Apollo Theater in New York City and the night they debuted, there was rioting in the streets of the city. One of the things that you immediately sense when you have a conversation with Billy Vera is his respect for the history of music, those who went before him and those who have been his contemporaries and it comes through in his description of the Apollo Theater experience.
Vera says, "The Apollo opened to Black people in 1934. It was the pinnacle of Black show business. It was a 1,500 seat house. You would have a lot of white acts (such as) Louis Prima that were popular among Black people, playing there. In the '50s it was the Skyliners ("Since I Don't Have You"), a white Doowop group from Pittsburgh. Occasionally there were white groups (at the Apollo) and some that got booked there by accident (he laughs), because people heard their records and thought that they were Black. The manager when I was there was (Charles) "Honi" Coles and he had been part of a well known Black vaudeville tap dance team called Coles & Atkins. The last show would be on Thursday night and then the eighteen piece house band would go down to the basement and rehearse all of the acts for the next day, because the new show would open on Friday. You would do about three songs.
Honi said, 'Harlem hasn't seen you yet,' our record was a hit already. He said this is what I want you to do 'Judy you enter from stage right and Billy you enter from stage left and you wait for her to take three steps onto the stage from the wings and then you enter and watch what happens.' I did that and there was this big gasp in the theater and I could hear people saying, 'That's him? That skinny little white boy is him? That is the singer we have been hearing.
Honi had put us on second, which is the worst spot on the show. Usually it opens up with a flashy choreographed act that has a lot of good dancing, then the next worst act goes on third and then better, better, better and then the star. He wasn't sure how it would go over with me being white. We went over great and we got huge applause, so he comes upstairs after the first show and he says, 'I'm changing up the show and I am going to put you guys on right before the star, because ain't nobody going to follow you two.' We became big favorites at the Apollo and then while we were there, I get a phone call backstage one day from Wexler and he said we have a problem, Judy is signed to Stax Records and Atlantic distributed Stax. It was blacker music than Motown. The distribution deal between Atlantic and Stax had expired, so he said you two can't record anymore, but he said he found a song for me on a Bobby Goldsboro album. He said he was going to send a copy up to the theater and he asked when we finished. I said we finished on Thursday night, so he said on Friday morning that he would have the charts written for me. He wrote this real tear jerker called "With Pen In Hand," a divorce song. I went in Sunday morning and there was a full orchestra there and we recorded it. By Monday Wexler had (the record) at music stations across the country and it became a solo. Then from there things went into the toilet." Read Part Two of this Interview
This interview by Joe Montague published October 2010 is protected by copyright and is the property of Riveting Riffs Magazine © All Rights Reserved. Photos courtesy of Teri Alexis is protected
by copyright ©, All Rights Reserved
This interview may not be reproduced in print or on the internet or through any other means without the written permission of Riveting Riffs Magazine, All Rights Reserved