Bobby Whitlock: Grandma, Layla, CoCo and Eric
Singer, songwriter and musician Bobby Whitlock is most readily identified by Rock music historians as the co-founder, co-songwriter and keyboardist of the legendary 1970s band Derek & the Dominos and prior to that as one of the musicians touring and recording with music icons Delaney & Bonnie, but he has also enjoyed an illustrious solo career and in partnership with CoCo Carmel, as well as having the distinction of having a bestselling book, Bobby Whitlock: A Rock 'n' Roll Autobiography, co-authored with Marc Roberty.
Whitlock had a humble beginning to his life, born in Memphis, Tennessee, the song of a Southern Baptist fire and brimstone hellfire preacher (Whitlock's description) who, "drug us from pillar to post and every hog waller there was in Arkansas, that you can imagine. When I was nine, we lived in Diaz, Arkansas right on a railroad track in a little community of 175 people that was surrounded by thousands of acres of cotton and beans. I toted water, sharpened hoes, picked cotton and beans until I was in my teens."
Bobby Whitlock's interest in music was nurtured by his grandmother "Big Mama" King who, "would sit me on her lap and put that dobro in front of me. I could barely reach over the top of it. It's funny that I was ever that small. I would try to hold onto it, while she was sitting with me in her lap. When I was about fifteen, she gave it to me."
That dobro became the instrument on which Bobby Whitlock would write the song "Thorn Tree In The Garden," from the Derek & the Dominos album Layla and Other Assorted Love Songs. When Whitlock later went on tour as a member of Derek & the Dominos, he entrusted the dobro to a friend in New York, because he did not want it to become lost. As the years passed he forgot the whereabouts of the instrument and many years later it was returned to him, through a mutual friend. More recently the dobro made a return visit to New York City where artist Luiz Yanez who is famous for his guitar artwork did a portrait of Whitlock and his grandmother standing in a garden that has a thorn tree and a little dog.
"It is beautiful. It has her name on the headstock," he says.
Bobby Whitlock's professional musical journey began when, "I was the first white artist signed to the Stax Records' label called Hip. I was sixteen and seventeen years old. Herman's Hermits and the British Invasion was the big thing that was taking place and The Beatles, The Rolling Stones, Freddie and the Dreamers and everybody else that you can imagine. All you had to do is to be from England and you were a success. Stax wanted to cash in on that with their view of what was white Pop stuff, which certainly was not what I was doing. It turned out to be bubble gum garbage music that they recorded with me."
Whitlock also had the opportunity to, "sing in front of Booker T. & the M.G.s, as Isaac Hayes and David Porter weren't going out, because of what was going down with the riots and everything. When Sam & Dave weren't going out Hayes and Porter would go out and sing songs, because they wrote them all. They would do a front thing for Booker T. & the M.G.s. When Isaac and David weren't going to go they asked me if I would go, because I did all of their music. I jumped at the chance and the first thing that I did was buy a lime green suit with the collars out to here."
When Delaney & Bonnie showed up at a club (where Whitlock was performing) and they asked me if I wanted to go to California, "I jumped at the chance. I was gone in three days!"
Recalling his days with Delaney & Bonnie in 1968 and 1969, he says, "They were too long and too short at the same time. I was involved with them in a personal way. I was the youngest and I kept my mouth shut and my ears open. I took it all in. I learned an awful lot. I was not there for the money, but for a musical education. I thought they were my friends, and they were, but I thought they were my friends differently than they were. It was a good learning time for me with Delaney and Bonnie. Opportunity knocked with Delaney and I opened the door. He was my teacher and he told me that many, many times. He told me many, many times that it was about learning and that if I paid attention there is nothing I wouldn't know about it at the end of the day and sure enough he was absolutely right. I draw upon Delaney Bramlett without thinking about it. I have an infinite well of influence from people like Delaney, Steve Cropper, Al Jackson and Booker, just everybody I have ever been associated with. I have that well to draw from. You have to be open and to understand how that operates. My tenure with Delaney and my friendship with him, until he passed a few years ago was a learning experience in its entirety. It just wasn't a one shot thing.
He passed way too soon. He left the scene way too soon and it seemed like forever that I was with him and it wasn't anytime at all. That whole thing didn't last a couple of years. When we were on the road with Eric, it was, two weeks. It was fourteen dates or something, but you would have thought it was a lifetime when they were together. That wasn't the case. Like they say, I was in the right place at the right time. Nobody leads you there, sits you down and says here is your opportunity. It's one of those things when you step out of one world and into another. Out of one life and into another life. It's just like when you leave school, you leave that state of consciousness behind you. I'm not the Bobby Whitlock that I was in high school. That's long gone. I'm not the Bobby Whitlock that I was with Stax or Derek and the Dominos. That Bobby Whitlock is long gone! I'm not the Bobby Whitlock that I was ten years ago. That Bobby Whitlock is for sure dead. It is all different states of consciousness, growing and understanding. Unless you are born to accept that and open up to understanding, you don't suddenly become fifty or sixty and you can do it. Oh, now I've got it. No you had it all along. You have the propensity to listen up. Pay attention and not just with your ears, but really listen to what is going down in your world musically and everything that is going around. I got that from everybody that I have ever been associated with and especially from Delaney, in the sense of songwriting. From Delaney, I learned about dealing with personalities and I learned more about how not do deal with people' (He says it again for emphasis), how not to deal with people. I learned musical things that I will never be able to recount. He was a very hard task master, for everyone that he was around. He demanded more than their best and that includes Eric Clapton, Leon Russell or just whoever it may be that he was with at the time. He would lift them up, but he also demanded more."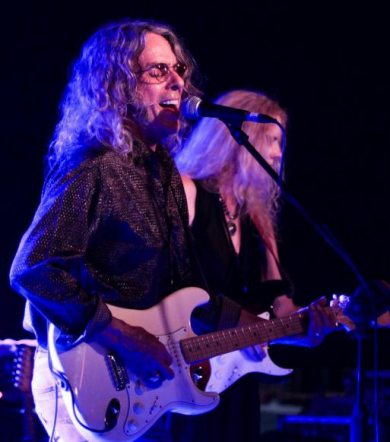 Bobby Whitlock points to the time that he and Eric Clapton toured with Delaney & Bonnie as being the foreshadowing of Derek & the Dominos. "We were already together, when Eric played with us, but we didn't know it. We were already Derek & the Dominos. We would go out, before Delaney & Bonnie would come on and we would play four-piece and sometimes we would have Bobby Keys (saxophone) and Jim Price (trumpet) on horns. We would jam. We didn't realize that we were Derek & the Dominos at that time, but we really were. I was doing "Gimme Some Lovin'," as a folkie song with a horn section. On the Delaney & Bonnie box set (On Tour With Eric Clapton, recorded in 1969, released in 2010) it's there."
After Delaney & Bonnie returned from a European tour with Eric Clapton and George Harrison, their band started to breakup.
"When we came back from that very heady three week tour, everybody else had already been making plans to go with Leon Russell and Joe Cocker and do Mad Dogs and Englishmen (live album). Delaney & Bonnie didn't even see it coming. They were so involved with themselves; they didn't even see what was going on around them. Everybody couldn't wait to get out of there. Nobody was ever fired from Delaney & Bonnie and Friends, everybody always left of their own volition, including me. After everybody left, it was devastating for Bonnie, and Delaney was completely pissed off about it. Everybody was abandoning ship, just as it was sailing so well. Everybody left, but me and I wasn't about to join that circus that I just got out of, because I had already been on the road with that bunch of yahoos. Here they were getting ready to add to it, some midgets, some fat folks and stuff and take everybody drugged to the gills out on the road and do Mad Dogs and Englishmen. It was one guy, an English man. There was one English guy (editor's note: the album may have borrowed its name from the 1931 Noel Coward song). That was no place for me. No way Jose! I did two more albums with Delaney & Bonnie. Then it was my time to exit the scene.
I called (Steve) Cropper and I asked him if he had any ideas. He said, 'Why don't you call Eric,' and I said I'll do that. He said, 'Ask Eric if you can go over and visit.' I said I wouldn't have the money to get there even if he said yes. He said, 'Just call him and call me back and let me know what's up.' I called Eric and I asked him what he was up to and he said he was getting his haircut at the time and I said I would come over and visit. I told him, I'm through with Delaney & Bonnie, I've got to get out of here and just rest. He told me to come over and that was a Thursday. I called Cropper right back and on Friday, I had tickets show up at my house. I was gone on Saturday. I took a black cab from Heathrow and I showed up at his house. He asked me, 'What are you doing here?' I said you invited me over, so here I am. I had my suitcase in my hand, my guitar and the clothes on my back and that was it. He took me into his home and I had my pick of the rooms. We started out with a nice cup of tea and a chat. A couple of days later we started playing guitars. The next thing that you know the phone rings and it's George Harrison wanting us to put together a band, to use as a core band for the new record he was doing, which we did and it was called All Things Must Pass. That's how (Derek & the Dominos) came together. I called Jim Keltner (drummer) and he was on his way to do it in a month, he had to finish up a thing with Gabor Szabo. Jim Gordon (drummer) stormed over and took Keltner's gig. I called Carl Radle (bassist) and he was over right away, but it started out with Eric and me just writing songs at his house," Whitlock recalls.
"(The song) "I Looked Away," ended up as the first song on the album. It was the opening track for the album, which was recorded in sequence. Just as it is on the record, that is how we recorded it. The first three songs are Derek & the Dominos and the rest of it has the addition of Duane Allman. It was mostly all first takes and (recorded) live," he says, adding that the album was recorded at Criteria Studios in Miami, Florida.
During the 1970s Bobby Whitlock released four solo albums. The first one was self-titled (recorded in 1971) and the second was called Raw Velvet (released in 1972). The third and fourth albums were released through Capricorn Records and Whitlock says he hopes they never surface again.
"I am really proud of the first two albums. They had Delaney & Bonnie, George Harrison, Eric Clapton, Derek and the Dominos playing. It was the last time that Eric and Jim were ever together. (The re-release) is pretty exciting for me, because those records never did see the light of day. They were released and then glossed over. They were lost in the shuffle of life. Raw Velvet was released in Great Britain only, through ABC-Dunhill."
Whitlock bought back his contract with Atlantic Records, paid for the self-titled album himself and then approached ABC-Dunhill. The record company he says got "a sweet deal," as they only had to pay to produce Raw Velvet, which featured Whitlock, Eric Clapton, Carl Radle, Jim Gordon, Rick Vito, George Harrison, Jim Price and Bobby Keys.
"They did this limited release thing (his voice rises) and then it went into obscurity, which was the best thing in the world that could have ever happened, because now everybody is very, very interested about that music right there. It happens to be like a missing link of all of those different people. It is a musical crossroads of that era and that right there puts them all together. A lot of good things are happening. They are going to be re-released very soon and it is very exciting. I can't really disclose all of the particulars, but they will be out in the next few months," he says.
During the 1980s and the 1990s for the most part Bobby Whitlock focused on raising his family.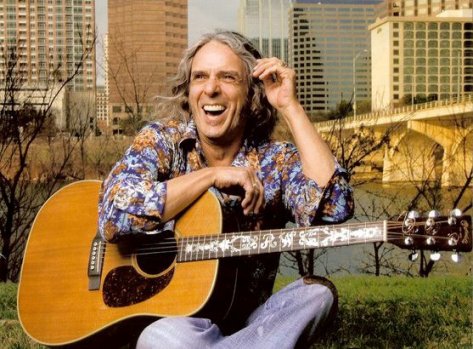 He recently collaborated with his wife CoCo Carmel on their ninth album, soon to be released and named Bobby Whitlock & CoCo Carmel India. It is comprised of all new songs that the two of them have written since their return from a trip and concert in Bangalore, India during the spring (2012).
"They are all new songs with Indian influences. There is no way you could not go to India and not be influenced by that place and culture. We are due to go back in October and again next year for a festival in Mumbai. A friend told me, 'You will be hung over with India, for a very long time.' He was right. India has a staying power for sure, because of the spiritual nature of the country and of everyone there. Everybody there is in a flow, a flow of life and they have an innate understanding of the oneness of us all and the oneness of this universe. In Bangalore there are probably nine million people and two traffic lights, but they all go through these roundabouts, like fish in the sea and birds in the air. It is pretty amazing and not a scratch on the car. People are honking their horns, not at, but to, come on by," he says with a neighborly invitation, trying to emulate the mood.
"Coco and I really work well together, because whatever I can't do, she can do and whatever she can't do, I can do. We are pretty well a mirror image of each other as far as our influences. She was married to Delaney for nine years and with him for thirteen. She learned her engineering through Delaney and he got his from Tom Dowd (among those recorded: Ray Charles, The Coasters, Bobby Darin, Eric Clapton, Lynyrd Skynyrd, Derek and the Dominos, The Eagles, Meat Loaf, Diana Ross). Coco is a quintessential engineer and producer. She learned from the very best and she took that and brought it up to date with Pro Tools. She is absolutely amazing with everything that she does. She is one of these people who can do everything, real, real well. She is open to that creative influence to work through her. I am to an extent, but I am not anywhere in Coco's league. She's an artist and she is a photographer. She is amazing what she does. She engineers, she produces and she plays everything that she sets her mind to," he says.
On their previous album, a studio recording, Esoteric Bobby Whitlock and CoCo Carmel recorded a poignant reworked cover of the song "John The Revelator."
"That's our version of it. Two years ago Coco brought this song to me. We don't usually do any outside material at all. It is what she or I or the both of us have written, but she brought a song to me called "John The Revelator," and she said I think this would be a good song and I think that you ought to check this out. We have a video channel and it probably has 2,000 videos on it. It was Blind Willie Johnson and I couldn't make any sense out of what he was saying, Revelator, Juvenator (his voice deepens here) bom, bom bom. A song really has to have a beginning and an ending and middle, just like a book or a movie. To me it has to mean something and it has to say something. I couldn't get any sense out of it (the version by Blind Willie Johnson), so I started looking through my Blues catalogue and my videos. There was a verse in there that I could discern and it made sense to me. I looked and everybody seemed to have their own version of the song. Blind Willie Johnson and five different songwriters who all claimed to have written it. I started writing my own version and it makes sense," he says before reciting some of the words to the Whitlock / Carmel version of the song.
"I just wrote about all of the stuff that I knew about, being raised with all of it being shoved down my throat. I pretty well knew what it was about. This came out and I embodied it as my own. CoCo wrote some great background vocals to it that brought it all together and helped it make sense," Whitlock says and then he recites some more lines from the song.
As for his book, Whitlock says, "Bobby Whitlock: A Rock 'n' Roll Autobiography was the number one top rated Rock Music book on Amazon for fourteen straight months and I mean every day and night for fourteen straight months. It is still in the top five rated music biographies, as of yesterday. (third week of August 2012). It is pretty amazing. I can't write a grocery list and get it right, so forget about me writing a book. People have been talking about me writing a book for years and I had this cathartic experience in September of 2008, an outpouring and it wasn't me doing the pouring out. It was like the vessel cracked and I could not, not do it. Then Marc Roberty came into the picture and we spent eighteen months and an outpouring of 476 different stories that we edited down and shortened. We have enough for another book (he laughs). We are talking about another book already and an audio book for the blind. I'm excited about it. The book world is a whole other world, but it is still that creative thing. I couldn't sit down and just write a story and just make up something, but if there is something that I am compelled to do and I am supposed to do it then the next thing you know, I am in the middle of it. It is also up for an ASRC award and that is a very, very big deal. It will be a reference book, because my book has some historical merit to it. I do it song by song on the Layla album and the All Things Must Pass sessions. I walk you right in there, just like you are holding my hand. My book will be the one they need to go to when they need to know something."
Please visit the Bobby Whitlock and CoCo Carmel website Return to Our Front Page
Interviewed by Joe Montague
This interview is protected by copyright © and may not be reproduced in print or on the internet or through any other means without the written permission of Riveting Riffs Magazine, All Rights Reserved