When you listen to Brad Cole speak, the casual way in which he talks about his own accomplishments and the gratitude that he expresses would lead the uniformed to conclude that he is just a guy trying to find his way in the music world. That is unless, you already know enough about Cole to ask him about being the musical director and keyboardist for Phil Collins for twenty-eight years or his work as a musician, sound engineer, arranger and producer with a star studded array of artists that includes Paula Abdul, Gino Vanelli, Dave Koz, Michael Bolton, Darlene Koldenhoven, Rita Coolidge, Brenda Russell, Peabo Bryson, Al Jarreau and the late Natalie Cole, as well as numerous others. Brad Cole who as we write this is in the midst of a North American tour with Phil Collins, took time out recently just prior to his leaving for the tour, to talk about his career.
Brad Cole grew up in a suburb of Philadelphia and despite the fact it was a burgeoning scene for Doo Wop, Pop Music and Rhythm and Blues in the late 1950s and throughout much of the 1960s, Cole was drawn to music far removed from what most people his age were listening to at the time.
"That is a somewhat amusing part of it, because when I was a kid after a certain time I had no interest at all in listening to AM radio and bubble gum Pop music. Even The Beatles and stuff I became a real snob about. I was a Jazz purist and a Classical purist and I was that way for much of the rest of high school. By the time The Beatles' Abbey Road came out, which was 1969 that is when I started getting reacquainted with mainstream Pop and Rock. I also liked Cream (Eric Clapton, Ginger Baker, Jack Bruce). I came back to it, but I missed a chunk of it. I definitely missed all of the stuff that was going on in Philadelphia. Number one I wasn't sure I was going to become a professional musician and number two it wasn't the kind of music that I paid attention to at the time. (The music) that was going on locally slid by me. Pop and commercial music wasn't a focus for me. I have a big gaping hole in my upbringing compared to some of my friends who listened to nothing but Pop and Rock music. Subsequently they aren't up on the Classical and Jazz repertoire in the same way that I am. It wasn't the usual path (someone would take)," he says.
As a musician Brad Cole has built a stellar reputation as a piano and synthesizer player, but when he was eight years old the first instrument he learned to play was the clarinet. When he was ten years old he began to learn how to play the piano and in high school he taught himself how to play the saxophone.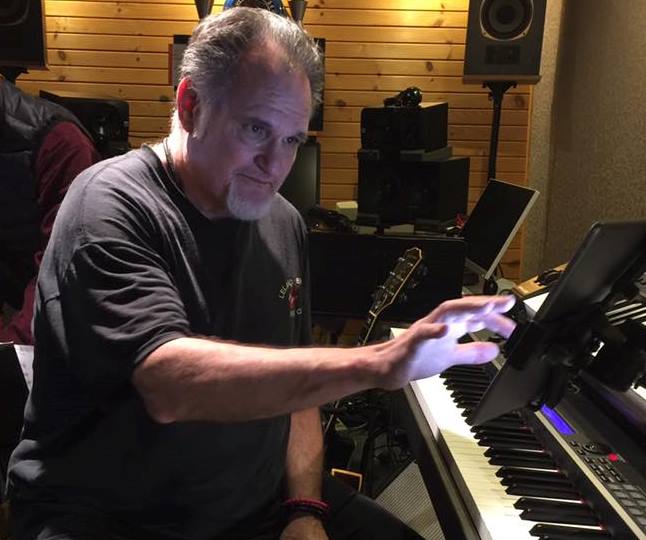 "When high school came along I became much more interested in singing than anything else. For the longest time I wanted to become a professional singer. I went to a music conservatory after high school on a vocal degree program and I came to the piano much later professionally. It was almost a fluke. I really wanted to become an Opera singer," he says, while laughing lightly.
When this writer teases Cole that legend has it he was a high school theater superstar he replies, "I was not a superstar, but I was a semi-star. I did theatrical stuff from tenth grade on and I think that is when the singing started getting to me. I did three major performances in musicals. One was Carousel, one was Brigadoon and the other one was called Once Upon a Mattress, which is a little bit obscure, but people who know Broadway know what that is. I got a swelled head as you get when you are a high school junior and you think you are the cat, you are the one and that is what led me to apply for music school, thinking I was just going to go there and kill it.
I got there and I found out my voice was absolutely nothing compared to these other eighteen year olds who were there and had fully developed Operatic voices, which I definitely did not have."
It was while Brad Cole was still in high school that he joined a band called Witch Hazel, one that he says was influenced by the likes of Blood, Sweat & Tears, Chicago and Steve Winwood. Cole was the saxophonist.
He remembers his time in the band as being, "fun and we played gigs. We were not huge. We didn't get anywhere with it and everyone went their own way after high school. That was my very first performing gig. So far I have yet to see another band anywhere that is called Witch Hazel. I still have the patent on that one (he laughs). Witch Hazel is a medicine from the 19 th century. It was sort of like an astringent.
Somewhere downstairs in the pile of archives that I have there is a quarter inch tape recording of a Witch Hazel rehearsal. One of these days I am going to digitize it and listen to it, which I know is going to be pretty painful."
After considering Duke University's music program, Brad Cole decided to attend the Hartt College of Music and he tells us a pretty interesting story of how that came about.
"Pretty late in my senior year of high school I decided to go to music school and commit to a musical education. It was after my third musical. I also had a girlfriend who was from another city and she was going to Hartt College of Music. I can't say that my motives were one hundred percent having to do with music, but they were seventy-five percent having to do with music, twenty-five percent having to do with her. By that time I could only get into Hartt, as I could not get into Eastman or any other place to go to music school. Hartt was still taking applications in my senior year. I ended up there and it is an example of me drifting through circumstance rather than me taking charge of my life at an early age. I would be the first one to admit that I tended to drift through things rather than controlling my destiny. Things happen and it is sort of random in a way the way things go.
Hartt was the right place for me, because I could take a degree. My degree was music education. It enabled me to float around through the college taking the stuff I wanted to take and that interested me. I did take a significant amount of conducting classes. I had an excellent voice teacher who told me on day one that he couldn't guarantee anything in the way of a career and that he could just make me a better singer, period, end of the story. I liked the blunt honesty of a statement like that compared to some of these teachers who had an ivory tower mentality about musicianship and music.
They were very snobbish about Pop music and Jazz and especially my piano teacher Charles Gigliotti. Charles was one of the renegade piano teachers at this conservatory who believed in learning music to have a career rather than learning music to be an artist. He used to always say with a certain amount of contempt I am not an artist, I am a professional musician. That stuck with me immediately. Charlie was a tremendously gifted piano player who was also a great teacher. He was an expert in early music, pre-Baroque and he was a really good Jazz pianist as well. Fortunately, I had him as my piano teacher. By good fortune I got the right piano teacher, right voice teacher and I got the right conducting teacher, an old school teacher from Lithuania who believed in a late 19 th century approach to conducting.
I have done quite a bit of conducting and I hope to do more of it. I have done some conducting for large orchestral recording sessions. I very much enjoy doing it and it is tough to get more of it, particularly in Nashville, because I am not in the scene. I would like to conduct more than anything else. Conducting is like alchemy. It is like making gold out of lead. You don't play anything, but you communicate your thoughts and feelings to other musicians and they play it. Conducting is sort of a telepathic experience in a way. It requires a tremendous amount of knowledge, training and preparation. It is extremely satisfying when it goes well. I have always been fascinated by great conductors and I studied them all of my life. I think I have the knowledge, but maybe not the best personality that a conductor should have. A really good conductor is an ego maniac with a forceful personality and I have neither of those things. It is music in almost its purest form for me. The entirety of the Classical repertoire is interesting to me. I always think that one day I will get a chance to conduct something significant with a significant group, but at my age, I think that ship has largely sailed."
We drift back to talking about how he ended up at the Hartt College of Music, "Just before I went to Hartt I was accepted at Duke University and my parents were overjoyed that their son got into a junior Ivy League college, because that probably meant a golden bachelor's degree in business or something. I would be well on the path of a business executive in Philadelphia. All of a sudden I told them I didn't want to go, because I wanted to go into music and I didn't think they had a music program at Duke and they didn't. I went to Hartt where my girlfriend was. My father to his credit could have said no, because they were paying the bills, but he agreed to do it. My mother didn't speak to me for about two months. My father finally came around about fourteen or fifteen years later when I played on a television show on PBS with the singer Leslie Uggams. I was playing Gershwin, which was his favorite music and I was wearing a tuxedo on TV. Once I had done that everything was fine from that point on. Once I got with Phil Collins he used that shamelessly with his friends to get some points. For once I had the advantage socially, but it all came around in the end. That conversion from Duke and the liberal arts education to a conservatory education was a tough one. It took my father fifteen years to get to, yeah but look. Once I did a tuxedo gig on PBS the credibility came back. You never know what it is that is going to turn your parents one way or the other."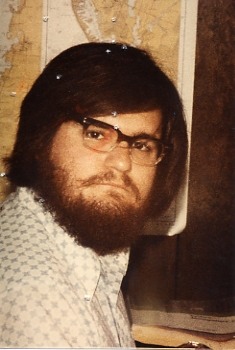 The next big change in Brad Cole's life came when he decided to move to Los Angeles, "I graduated from college in 1977. I took a year and one-half off to play in a lounge band, called Joye, which was another formative influence. It is when I learned (a lot) about Pop music. I went back to school, finished my degree and I got my teaching certificate. In the final year I did what is required of all education majors, a semester of student teaching and I did that in Connecticut right where Hartt is located. It was a very unhappy and unpleasant experience and I realized this is not what I wanted to do. If I did have to do it I didn't want to do it without at least having tried to make it as a professional first. I stuck around for six more months while I dithered and trying to figure out whether to go to New York City, which was a scene or to go to Los Angeles, which was a scene.
I had friends in both places and really I wanted to go to New York, because New York seemed more interesting to me. I thought at the time that it took a lot of courage to commit to New York. I went to LA to visit one of my friends and I found LA to be like New York only spread out over 2,000 square miles. It is a lot easier to function normally out there, once you get into the business. My choice of LA was really more about my fear of New York than anything else.
I drifted out to LA in 1977 at the end of the year. I knew one, maybe two people out there. I just plunked myself down and I started looking for work. The first gig I got in LA I had (booked) when I went out there to visit my friends. They promised me a new gig in the New Year in 1978. I went out there and I did one night for the people and then they fired me. They didn't like my attitude (he laughs). I must have brought a certain amount of east coast snobbery or maybe it was just my own insecurity at the time. It was the first gig that I got fired from. It took me about six weeks to find another one. The choice of going to LA was almost as random as the choice of going to college. It could easily have been New York if I had more self-confidence.
The first year was all local club work. At the time it was a very popular thing for keyboard players to play left hand bass, so you did not have to hire an additional bass player. I did a whole year of gigs when I was the keyboard player and the left hand bass player. I had started doing this in Connecticut in the summer of '77 when I was still there and working for a guy who put a combo together the same way. These were people who were used to the old organ trios when the organist played pedal bass. They never really had a real bass player. I became the left hand bass player, playing it on a synth. It turned out I had a real affinity for bass and I got very, very good at it. When I got to LA that was a thing that was in demand and I got myself three or four long term gigs at clubs, playing left hand bass keyboard, mostly in trios with drums and maybe a guitar player and a singer. I got better and better at left hand bass and that is what I did for the first year. There was no real session work at all, just clubs."
It was while he was living in Los Angeles that Brad Cole began to earn his reputation as a go to producer and sound engineer.
Going back to high school and junior high school when I was listening to Classical music and Jazz I was always curious to understand how and why things worked musically. I was always going to the piano and finding melodies, chords and finding harmonic progressions that I heard and that were very interesting to me. I had an analytical mind as far as music was concerned. I wanted to know the nuts and bolts of it and how certain things were achieved technically. I think that is a really good foundation to become an engineer, a producer and an arranger, which is what I do more than anything else. Knowing how to achieve certain affects musically and certain sounds and harmonies musically comes from a long lifetime of analyzing stuff. It is almost like doing music theory permanently. It all stems from that.
The thing that made me get into it at all was the advent of the ADAT in 1991. I had a little eight track machine and those are a pain to do anything on and once the digital revolution hit is when I started investing some of my well-earned Phil Collins money, so I could get ADATs and mixing boards and effects, as well as learning how to wire studios together. I ended up with six ADATs, forty-eight tracks and a pair of O2R Yamaha mixers. For the decade of the 1990s I was doing a lot of projects out of my house. It was like a glimpse into the future; because that is the way it is done now almost exclusively. I had all of the stuff 24 bit, 48 K digital and that was as good as it was going to get. Once I got into the computer thing and I got out of the ADAT then that became absolutely essential to do it at home, because all of the gear was there and I saved a fortune on cartage, which was always a thing when you had to drag your gear to the sessions. It became a lot more cost effective for people if I did the pre-production at home and then brought those tracks over to the studio to transfer them. Once computers came in it was much easier to do the transfers. (Previously), you had to sync up the ADAT to the two inch master tape and that was a real struggle sometimes."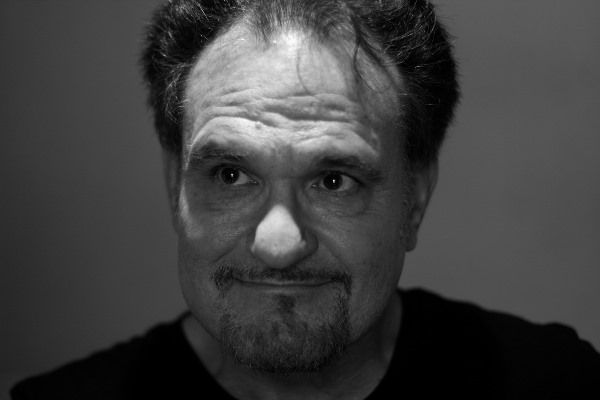 As for Brad Cole building a reputation as a producer and engineer he says, "I think everything came about in LA especially in that era through personal contacts and word of mouth by my friends. I look at my experience in LA, as a gigantic family tree. I can draw the line between my first friend in LA in 1978 and everybody and everything that happened subsequent to that is traceable.
The way it worked out there is I got known by doing some of the grunt work type of gigs, namely the club work, the casuals, which is weddings, bar mitzvahs and parties and the one-offs. I started to meet other musicians in the context of the casuals and once in a while they would recommend me to the next level up. If they were working on a session they would recommend me. Largely it came by word of mouth and then to be honest about it once I got the gear together that made me more attractive and it made me a possible source to do projects. Having the gear puts you in play. Not having the gear no matter how good you are keeps you from being in play. I had six ADATs, all the necessary microphones and all of that stuff and even though I didn't have a fully designed recording place in the finished garage of my North Hollywood house it was a place where I could at least do serious vocals, as well as serious overdubbing. I really couldn't do drums at the time, but I was sequencing most of my drum parts anyway. I think having all of the gear gave me a certain amount of credibility that I would not have had otherwise. No matter how good you are inside as an engineer, an arranger and producer or anything else, having the gear gives you some entrée."
We would be leaving a huge hole in the musical career of Brad Cole if we did not mention the past twenty-eight years that he has spent touring with Phil Collins, as his musical director and keyboardist.
Being the musical director for Phil Collins however is not the same as it might be if Cole was working with another artist and he explains why, "In this case if you really get down to where the rubber hits the road Phil is the musical director and he has always been the musical director in the sense that he knows exactly what he wants and it is my job to see that he gets it. I don't have a lot of input in terms of creativity with this band. My role is mostly as a facilitator to make happen, what he expects to happen, which you can argue is true for any musical director and any artist, but there are artists out there who tend to give the musical director a lot more leeway in certain choices. I have no choice in the casting of the bands. I make recommendations, but that is all. I have no say in what songs we do. I have no say in the arrangement of the songs to a large extent. Superficially I can make suggestions. I have come up with two segments in the show that I have composed in the way of introductions or other transitional material. We do the songs in the same way, if not exactly the same way that we have done them for the last twenty-eight years. There is not a fresh approach to the music. He is not interested in that. He wants to deliver his music in the way it has traditionally been heard. My main job is to rehearse the band in that frame of mind, so he doesn't have to do that.
When he sings you can concentrate on his singing, but the understanding between Phil and myself is I am an instrument of his desires and his musical scheme that he wants to achieve and not an originator or an innovator. That is not really what this is. There are musical directors who are innovators and they prefer to work with artists who want to change the sound and perception of their music from tour to tour and it is not that uncommon. Phil is very specific about what he wants the music to sound like and my job is to make sure that it does night after night.
As the keyboard player I feel what I play on the keyboards for him is almost as specific and scripted as a keyboard book in a Broadway show. There are specific parts, specific sounds and no embellishments. There are no added harmonies and no Jazzy turnarounds and no personal interpretations. I am not trying to suggest that we are being straightjacketed, it is just the music is very defined by its sound and it has always been that way. Our job as his band is to achieve that sound at a high level of perfection night after night.
What impresses me most with Phil compared to any other artist is how loyal he has been to this band. Most of us have been around for two or three decades and Daryl Stuermer the guitarist (started) with Genesis in 1978. Chester Thompson the drummer came aboard in 1978 and he was involved with Genesis and with Phil's band until this tour. Phil is very famous for his loyalty and his consistency with the band, so it makes perfect sense that the music would be consistently the same tour after tour. I happen to think this tour is the best one that we've had in the thirty years that I have been involved with Phil. The chemistry is just right and we are all at an age when our experience has made everybody very comfortable in their own skins. There is nothing to prove and we have played this stuff for such a long time that it is practically second nature and we bring a level of maturity and competence to it that I think we struggled to get on past tours and we only occasionally achieved. This tour has another magical component to it and that is Phil has not been heard in public in the United States for fourteen years. It is almost like a renewal. He is coming back with different sounds for himself. He is an older man and he has some physical issues that he is dealing with. It is not like it was fourteen years ago, but it is still him. The thing that people love is he is there and it is him. It is not as perfect as it used to be, but it is still good.
The songs are so powerful and they have such an emotional resonance with the audience that our shows have been successful all over the world and I am sure they will be in the United States as well. People just love that he is there. They love him. I think he was even surprised at the intensity of this love when we started playing in England last year and the audience's affection for him feeds him. It gets stronger and stronger, as the tour goes along. It is an amazing thing to watch. I have always known the importance of the audience to the artist, but this is a time when you can really feel it, see it and hear it. The audience is with him all of the way. It is a beautiful thing."
When we asked Brad Cole what keeps him emotionally invested in the music year after year and tour after tour he said, "I think it is my affection toward Phil and there is no limit to the gratitude I feel toward him. He changed my life and there is no other way to put it. It was the band that I wanted to get into for a long time, for years. The fact that he kept me in his band and that he entrusted me to be the musical director all of these years is something I cannot quite come to terms with. A lot of it has to do with my emotional attachment to him personally.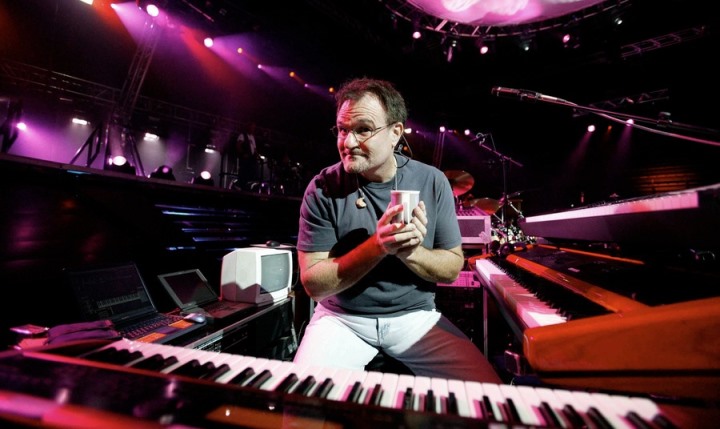 I love that the audience is with us. I love that the whole vibe in the show is a lovefest all around, between the musicians on stage, between Phil and us, between Phil and the audience and between us and the audience. The chemistry is perfect this time."
There is another member of the Collins family on this tour as well, "Phil's young son, Nicholas Collins who is about seventeen or eighteen (and is a drummer) is a prodigy to watch. This guy has worked so hard and he is so good. It just makes me think about how when I was his age and how I was floundering around. He is everything but that. He is confident without ego. He works really hard and he is eager to hear the suggestions and commentary from us old coots. It has been a joy to watch this guy emerge. He is damn good and it is amazing to watch him and hear him. He is a nice guy. He is a good looking kid with a nice personality. He works his ass off. He has been playing drums since he was four years old. On the tour that we did in 2004 Nick was was four years old or something like that and Phil bought him a baby drum kit, while we were travelling. He sat in the dressing room with this little drum kit and he played along with the show that he could hear. By the end of the tour this little child could pretty well play the tour note to note with the technical ability of a four year old, but he demonstrated he had the ear. That is prerequisite number one if you are going to be a competent musician. He's got a tremendous ear.
More to the point when he (Nicholas) plays the set I will look over at him and he is singing the lyrics to the songs, which means to me that he knows the songs from the inside and out, not just from the element of playing only the drum part or keeping time or even playing music with the band. I have always thought there are drummers who play the song and then there are drummers who play the drums and that is true for all instrumentalists and what I think you can say about our band is that we all play the songs all of the time. It is really lovely to watch from my perspective, because this guy is going to have a magnificent career. He is a singer's drummer. We all take care of him and give him as much support as we possibly can. We try to help him whenever he needs help and we are on his side. We want him to have a name that is commonly known among musicians and I think it will be."
Hauling out his musical family tree once again, Brad Cole says, "Daryl Stuermer and I met on a Gino Vanelli tour in 1979. The reason I got the Gino Vanelli gig is they required a left hand bass and most of the other guys who were probably better pianists than I was at the time had never done that, so they didn't know how to play a groove with their left hand and maintain it while they took a solo with their right hand. I had been doing nothing, but that for about two years. Another fortuitous coincidence, but I got the gig with the guy I admired the most and who knew the business, which was Gino. Gino was a genius way ahead of his time. I met two of the best friends I ever had in my life Daryl and Mark Craney the drummer.
I figured once I got into that band my career was set and I was wrong about that. I learned just because you did x doesn't mean that y is going to necessarily come down the pike and fall into your lap.
I met Daryl right around the time that Phil embarked on his solo career. I was around the edge of Phil Collins' career until 1990 when Daryl recommended me to replace Peter Robinson on keyboards. Because I had been floating around the edge Phil knew who I was. Again, it was one of those traceable links that go all of the way back to my first friend in LA. I got the audition for Vanelli through him. You don't know what it is that you are doing today that is going to change your life for tomorrow. I always give that advice to young people. Everything counts. Everything counts. You don't know what it is that is going to rock your world. You have no idea. I never thought that playing left hand bass was going to do anything, I just liked doing it. It was such a strange talent and it had no practical use in the real world I thought. It was just a club thing. I found it interesting, because I was always interested in music in the harmonic sense and from the bass up. I have always been a harmonically inclined musician, rather than a melodically inclined musician. Harmonies were always more interesting to me than melodies, until recently. I am getting a little more interested in melody than I used to be. Knowing the bass lines has helped me learn songs for decades. I always learned the bass first. Because they didn't want to hire a bass player and that got me the gig. That changed everything."
These days Brad Cole makes his home in Nashville and he talks about the move from Los Angeles to Nashville, "I moved to Nashville in 2005 for the following reasons, my in town work in LA was declining, I was still doing tours with Phil (Collins) and I was still doing other projects. I had some projects in France and I was touring in France. I was managing to make a good living at it, but I wasn't getting the same ordinary day to day sessions and other projects that you get in LA. The business was in the process of changing considerably. That was number one and number two my house in LA was now valued at almost twice what I paid for it. (It was) two years before the market crash in LA and the housing market was so hot and so overcooked that it seemed stupid to keep this little house in North Hollywood. I would have been a fool not to take advantage of it. My wife also had a job offer in Nashville. She was keen to get out of LA and we came to Nashville to take a look around.
In very short order I found online the house I am living in now. It had a fully built studio in the basement. It was soundproofed and everything and the asking price was about half of what I could receive for the LA house. Very quickly I put the LA house on the market and within ninety days I was in Nashville. It happened very fast and for those three reasons.
This studio was designed by a real studio designer, so it had better than average acoustics, better than average soundproofing from the upper level. It had a drum room, a control room and it was closer to a studio than a typical home studio. It was certainly closer than what I had in LA, which was nothing. It was just a room. I have done a lot of drum recording here and I can do a full rhythm section here with no problem. It sounds good and it is comfortable. It looks like a studio and it seems to do everything that you want a home studio to do. I can do in the box recording, engineering, mixing and arranging. What I did not know is that was not as unusual as I thought it might be at the time. It turns out just about everybody has a place like this. That didn't develop the same way that I thought it would.
The Nashville thing is something I go back and forth on. To be honest I never really cracked the scene here for a variety of reasons. I think you have to be a certain type of person to crack the scene here. That is not to say that they discriminate in any way or any other thing other than you just have to be one of them and whatever that is and I'm not it. I was certainly at a disadvantage moving here after I turned fifty. The short answer is with the Nashville thing if I had to do over again I might not have done it, but I don't regret coming here. It is a very nice place to live and the cost of living is terrific here compared to LA or a lot of places. The house that I have is very nice and my wife is very happy here. It is all good and I have been lucky enough to work with other projects, so my living here isn't a detriment to my career.
What is ahead for Brad Cole when he returns from this tour with Phil Collins? He will appear with Phil Collins at a charity even in Miami in the middle of November.
Cole says, "It is a charity that he formed called Little Dreams Foundation. Once a year they do a gala performance with different artists and the kids they have been tutoring perform.
After that I have a few arranging things to do in November. In December I won't do anything and in January we go off to Australia and New Zealand for a month (with Phil Collins)."
Bottom Photo Credit - Guido Karp Photography, Second Photo from the top by Diane Marino, All other photos courtesy of Brad Cole. All photos protected by copyright ©
Please visit the website for Brad Cole.
#BradCole #TheColeMine #PhilCollins #GinoVannelli #RivetingRiffsMagazine
This interview by Joe Montague published October 23rd, 2018 is protected by copyright © and is the property of Riveting Riffs Magazine All Rights Reserved. All photos
are
protected by copyright, by their respective owners. © All Rights Reserved.
This interview may not be reproduced in print or on the internet or through any other means without the written permission of Riveting Riffs Magazine, All Rights Reserved