On July 21st one of the most fun and danceable family albums will be released. Although, billed as a children's album Charlie Faye & The Fanimals is really a record that the whole family can enjoy from a toddler to a grandparent who may reminisce about dancing to The Temptations, The Spinners, Martha and the Vandellas, The Marvelettes, Sam & Dave, Booker T. & the M.G.s and Carla and Rufus Thomas. Charlie Faye's vocals add Soul and R & B to lyrics that kids can relate to and the musical arrangements, the groove the vibe is something that will not leave mom and dad or mom or dad or mom and mom or dad and dad sitting on their sofas for long.
The album opens with the fun "7 Days of Fun,"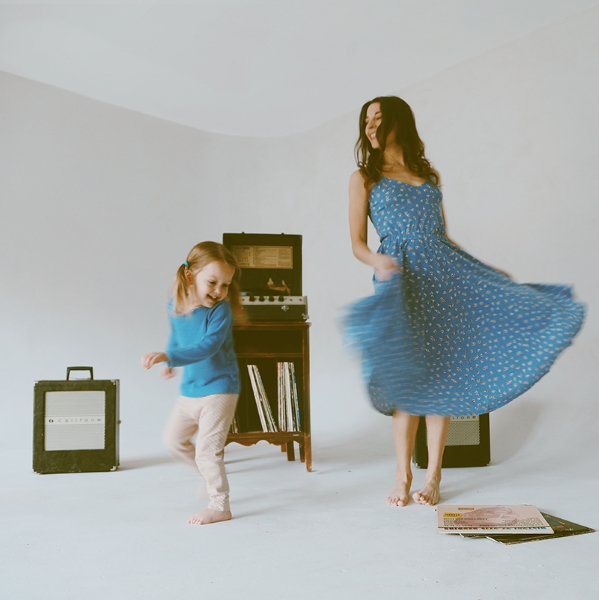 Charlie Faye talks about what inspired these songs, "Usually they were things that just came to me as a parent and I would just think oh write a song about snack time. They all come from different places. "Seven Days of Fun," I wrote, because Edie (Charlie's daughter) and I had been talking about the days of the week. I used to sing a song in Charlie Faye & the Fayettes called "Seven Nights to Rock," and in "Seven Nights to Rock," which I learned from a Nick Lowe recording. In (that song) you get to yell out all the days of the week "(She mock yells out) Monday, Tuesday…" I thought it would be great to have a song like that for kids and Edie could learn the names of the days of the week. Guess what? It worked. "Snack Time," was obvious. Kids love snack time and everybody loves songs about snack time. It is a time that already is generally fun. I felt it was also important to write a song about bath time, because when my daughter was younger, she didn't love bath time, so I thought okay let's write a song about being in a bath. That turned into "Puppy in the Bath" and we have a dog. Edie likes to sing "Puppy In the Bath," when we are giving our dog a bath and she also likes to pretend to be a puppy in the bath (Charlie laughs).
My dog's name is Rufus. He is named after Rufus Thomas. Both Rufus and Carla Thomas were Stax artists and Rufus Thomas is the guy who wrote "Walking the Dog." He also wrote "Do the Dog," and "Can Your Monkey Do the Dog," and various other dog related songs. So, Rufus (the dog) was named after Rufus Thomas."
Jim Brunberg's deep vocals make a cameo on this song and when we say deep, we mean really deep. In addition to Charlie Faye's lead vocals there are outstanding background vocals served up by Dana Starr Brunberg Sparling, Veronica Sue Brunberg Sparling, Akina Adderly and one of this magazine's favorite people Betty Soo.
So, enlighten us about Jim Brunberg?
"Jim Brunberg is so many things. He is a musician, songwriter and producer, based in Portland, Oregon. He has an incredible ear and he is also incredibly prolific. He composed the song for the New York Times' The Daily podcast. He has done a bunch of cool stuff. We became friends connecting over music stuff and kids' stuff, because he has two girls. I sent him ideas, as I was working on this record. We never got around to writing anything for the record, but once I had the basic tracks, there were certain songs that I felt needed something more, so I sent them to him at that point. Specifically, with "Seven Days of Fun," which I thought could be a great song and it was almost there, but it needed something. I sent him the basic tracks and he added so much. All those background vocal parts are parts that he arranged and also the parts that Betty Soo and Akina are singing. (In this song) it is his daughter who says, "What's she talking about?" He really added a lot and I am really grateful to have worked with him on this (record)," she says.
As far as "Milo Wears a Tutu," goes, "I started writing a song with a tutu in it, because Edie asked for a tutu and for a while she was obsessed with her tutu. Then I sat down to write a song with Sara Hickman and I was telling her about Edie and the tutu. She told me she knew a little boy named Milo who liked to wear a tutu. I thought what an interesting idea to focus on a little boy who wears a tutu. We ended up writing "Milo Wears a Tutu."
"Octopus Getting Dressed," was inspired by Edie's pre-school teacher, because I started writing this album and I was looking for more ideas. I don't know kids this age really well. I know my kid, what she likes and what connects with her. I don't know a lot of kids her age, but her teacher does. Madison is super cool and I asked her if I could pick her brain about what would be interesting to kids that age in a song. She told me things that they are working on every day, like getting themselves dressed, learning how to put on their own shoes and that is how I started writing "Octopus Getting Dressed."
Charlie, why did you want to create a children's album? When we last talked a few years ago Charlie Faye & the Fayettes were on their way?
"It happened naturally. I was making music with Charlie Faye & the Fayettes, which was a sixties Soul Pop girl group. Then I had a baby and four months later the pandemic hit. Charlie Faye & the Fayettes were supposed to continue at that point. We were getting ready to have an official showcase at SXSW that year, but the whole world shutdown. I was just here in my house with my daughter.
I started making music with her and for her, because she was my only audience (laughs lightly). I didn't start off thinking I was going to make an album. I started off writing songs for my daughter and in the style that I love. There is a lot of cool stuff out there in kids' music, but I can't find anybody who is doing sixties kids Soul Pop music. I thought maybe it would be cool to make a whole album of songs like this and put it out there for people who want to listen to it with their kids.
I don't want it to just be something that parents can tolerate, but I wanted to do something that the parents could enjoy, as much as the kids. That is the goal for every artist who is making music in the children's music genre. Everybody wants the parents to enjoy it too. It is a tough line to walk and I think I am erring a little more on the parents' side. I haven't cut any corners. It was a full-on production to make this record. I made this record in the studio with the greatest musicians I could find. Just like I would have made a Charlie Faye & the Fayettes record. Just like I would have made any record for adults, I spent the same time, energy, money and effort. I put the same amount into it.
There is no reason that music needs to be dumbed down for kids and there is no reason that musical arrangements need to be. If you look at Motown stuff you notice that the lyrics are very simple, but the arrangements are complex. That is what makes it so great. The lyrics are something that everybody can relate to, there is a hook, it has a great groove, but at the same time there is a lot of thought that goes into it," says Charlie Faye.
Which brings us to another song, "Get Down." If you are old enough to remember the early Beatles' songs or you are a lover of that music you are going to love the song "Get Down."
Charlie Faye imitates an early Beatles sound, "I was definitely thinking is this too close? They do it in that song and then they do it in the song "Do You Love Me," (the first Beatles single to chart). It was just a thing that they did back then, that kind of build.
The Beatles were influenced by Motown, Carole King and Gerry Goffin. People forget that and think The Beatles created a whole new thing, and they did, but it started off as their interpretation of American music.
That song didn't start by being inspired by a Beatles song. It started with me going, I need to write a great dance song for kids."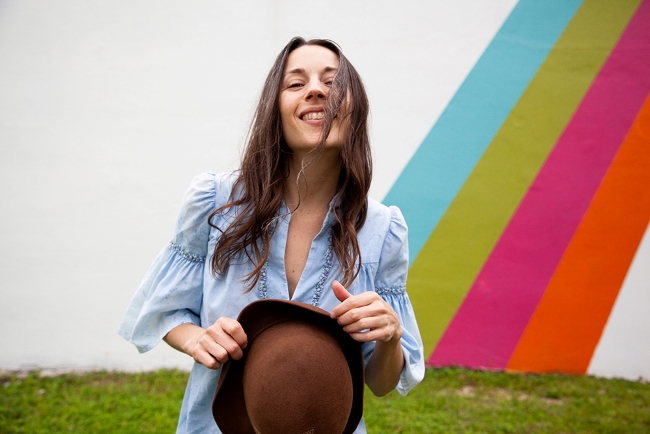 So, we wondered what it is about the music of Motown and Stax Records that appeals to Charlie Faye.
"I have loved that genre of music since I was a little kid and the way I got introduced to it was through the movie Dirty Dancing. When I was eight years old, I saw the movie Dirty Dancing and I became obsessed with the movie. (You can hear her smile) A lot of parents wouldn't let their kids watch Dirty Dancing at that age (she says it with a delicious tone of I got away with it!). All the stuff that needed to go over my head, did go over my head. I had no idea what was going on in a lot of that movie, but I loved the music and I loved the dancing. That is how I first was introduced to Otis Redding, Solomon Burke, The Shirelles and The Ronettes. That is where I heard all of those (artists) for the first time. Ever since then all of that music has had a really special place in my heart. It is something that I have always come back to.
I am really a Stax girl. I really had a Stax phase in my twenties and thirties. I think Stax is a little grittier and I think of Motown as straight up Pop music. I have a lot of other sixties Pop influences too that play into this stuff. You hear a little bit of Beatles influences in places," she explains.
As far as the recording process is concerned, "We mostly were all in the studio at the same time, except for Jim's overdubs and the background vocals. Everything else was done in the studio altogether. It was so great," she says.
At this juncture Rufus the dog barks and this writer is thinking we did not spend enough time talking about his song and he wants some more love!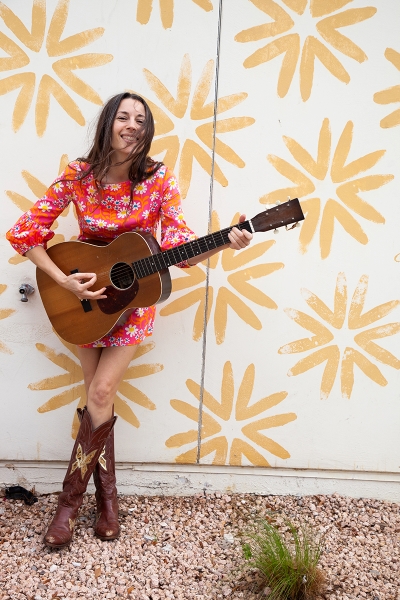 Continuing, Charlie Faye says, "The way I like to make records and always have been the old school way (Why doesn't that surprise us?), get everybody together in the studio and play music together.

I knew I wanted to have Pete Thomas play drums on the record. Pete has been in Elvis Costello's band since the early days. He also played on all of the Fayettes' records. He's my favorite drummer. I knew I wanted to have him on the record and I saw that Elvis had a date in Austin, so I reached out to Pete and said, Elvis has a date in Austin and I am making a kids record. Do you want to stick around an extra couple of days and go into the studio to do this? He said sure. Pete and I ended up writing a song for the record, but we'll come back to that. I booked the studio for the dates that Pete was going to be in Austin.

I asked my friend Scott Davis, whom I had been in a little Rock 'n Roll band with if he wanted to play on the record. It was funny, because he played guitar in that little Rock 'n Roll band. I am picky about bass players and I just felt like I wasn't going to be able to find the right person who is going to jive well with Pete, and Scott said, I am primarily a bass player, which somehow, I never knew. Scott ended up playing bass on the record.

I had always wanted to work with Adrian Quesada, because I was a big fan of his stuff with Black Pumas and all of his projects, really. (Editor's Note: Adrian Quesada has been nominated eight times for a Grammy Award and won an award as Best Latin Rock or Alternative Album.) Scott had worked a bunch with Adrian and he brought Adrian in to play guitar on the whole record. Trevor Nealon came in to play keys.

All of us were in the studio together for two days. It is so funny, because everybody in that group has kids. I booked our days in the studio, early in the morning and ending in time for everybody to get home in time for their kids (Charlie chuckles). We had a great time in the studio. All of the guys have so much respect for Pete. They were excited to be working on the record, but they were also really excited to be playing with Pete. That brought everybody up to the top of their game.

Some of the songs I had a really good idea of where I wanted them to go, musically and arrangement wise. Some of them I had acoustic demos that were a little looser, so we would sit there altogether and listen to the demo. We started throwing around ideas (such as), what if the groove sounded like this? No what if it felt more like this? We did a lot of that in the studio together, which was awesome."

So, what does Edie think of these songs?

"I definitely tried them out on her, before I recorded them. She has gone through phases with them, as kids this age do. There was a time when she wanted to listen to my demos over and over and over again. She wanted me to play those songs at the dinner table, over and over and over again. Then she got tired of them. After I made the record, I wanted to play the full band recordings for her, but at first, she had demoitis (don't tell us this is not a real word, we are talking about a young child here, we can make up our own vocabulary). She said, no I want to hear the original and she meant my acoustic home demo (Charlie laughs lightly). It took her a while to get used to the fully produced recordings. Now she loves them and she calls them mama songs. I want to listen to mama songs. Today she asked me if I could play "Cookie Tree," for her. I said I am going to have to relearn that one and I will play it for you later," she says.

It sounds like the song "Me and My Family," will resonate with many children, some in blended family situations and some from single parent families, as well as other family dynamics.

Charlie answers thoughtfully, taking her time, "Yes, I think so. I am grateful to see that at this point in our culture, in a progressive place like Austin, things already do seem pretty normal, but you don't always get them reflected in a song. Everybody wants to hear a song that they feel is about them. So, for a kid to hear it is "mama, mommy and me, who has a mama and a mommy, they will say yes, that's me, that's me in that song. They will hear "some days I am at mama's house and other days it is just dad and me." That's me. I have that! There is so much joy in hearing yourself reflected in a song.

I think this was a song that came more from a desire that I had to create a song like this, as opposed to something that happened with Edie, my own daughter. I felt it would be good for kids to have a song (in which) they could see their own families reflected in the song. It was tough, because you only get three verses and there was so much more I wanted to put in there. That is hard for me about the song is that I only got to put three kinds of families into the song in the space of three verses. My hope is that people will understand the whole point of the song is no matter what your family looks like you deserve a song that reflects your family."

I think that is a good place to stop. Those last few sentences tell you everything you need to know about Charlie Faye's heart. Four years ago, it was a privilege to talk with Charlie Faye and it was an honor to once again, across the miles to have the opportunity to have a conversation with a very talented singer and songwriter and someone Riveting Riffs Magazine considers to be a treasured friend.

You can follow Charlie Faye on Instagram and you can visit her website with links to two of the new songs that have already been released.

Photo Credits: All photos by Alix Klingenberg and are protected by copyright ©

#

CharlieFaye #CharlieFayeMusic #CharlieFayeInterview #RivetingRiffs #RivetingRiffsMagazine #AustinMusicInterviews #ChildrensMusic

This interview by Joe Montague published June 27th, 2023 is protected by copyright © and is the property of Riveting Riffs Magazine All Rights Reserved. All photos are the the property

of Charlie Faye

unless otherwise noted and

all are

protected by copyright © All Rights Reserved.

This interview may not be reproduced in print or on the internet or through any other means without the written permission of Riveting Riffs Magazine.