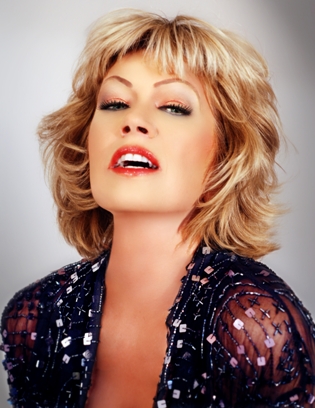 Like her contemporaries, Karrin Allyson, Claudia Acuña, Gigi MacKenzie and Gretchen Parlato, jazz vocalist and pianist Chris Bennett knows how to turn a phrase passionately, claim it as her own, and she knows how to evoke strong emotional response from the listener. Bennett like her namesake, but no relation, Sylvia Bennett, and the aforementioned MacKenzie is able to bring to life the magic of timeless standards, without resorting to mere imitation, but through recreating them, and with the superb arrangements of longtime friend, producer and saxophonist Tom Saviano (Sheena Easton, Maroon 5, Stone Temple Pilots, Ziggy Marley), Chris Bennett does a better job of reinterpreting these classic pieces, breathing new life into them, and allowing them to reflect the moods, the hues and the tones, of the songwriter, than most of her contemporaries. Recently, Bennett generously made time for me, in between her French lessons and preparing for the release of her new CD Girl Talk. During our conversation, the former disco diva (Munich Machine) and rock 'n' roll singer, revealed the influences which helped shape her approach to singing classic jazz songs.
"Once in a while you hear a young singer, and you think this must be an old soul, but on the whole, I think you have to have some experience and some life, to dig in and sing some of these juicy songs. It does make it easier to live them, and I do like to approach them from a theatrical place. I used to work with an acting teacher, and (we) used to ask, what is the atmosphere here, and what is the emotion, it's not just words and music. If you want to transport your audience, you need to take them on that little trip with you," says Bennett.
Even though, Chris Bennett's early successes in the music industry came in other genres, she has been a jazz vocalist for many years now, and it is something that flows naturally from her childhood years. Her father liked to play the piano and sing, and he was a jazz aficionado.
"I could beat anyone in 1930's and '40's music trivia, because I grew up on that music; big bands, Ella Fitzgerald, Louis Armstrong. I grew up on jazz, I know the Great American Songbook, and I am totally submerged in it. In high school, I got into musicals, but I didn't have the big voice. I am dramatic by nature, and I love songs that have a story to them," she says, and adds that her mother, who was a music teacher, also helped cultivate her interest in music.
Another factor which contributes to Bennett's ability to infuse her songs with authenticity is her love of culture and language, and her understanding of the history of the songs, as well as those who first penned them or performed them.
"I love the French language. My husband was born in Paris, and when I was in college, I got to spend the summer in Sorbonne. I speak the language, not well, but I had a French lesson today. I love Charles Trenet who wrote, "Beyond The Sea ("La Mer"), and several other great songs," she says as an introduction to talking about Charles Trenet's, "I Wish You Love," the fourth track from Girl Talk. "It ("I Wish You Love") is the ultimate heartbreak song. In French, "Que Reste-t-il de Nos Amours," (the French title) is different than, "I Wish You Love." It's what's left of our love, and it is a very melancholy song about a lost love. The song talks about the rendezvous and the love letters. It is about where did it all go in my youth, and it is looking at the pictures. It's about a woman who has had a life like I have, and the song talks about romantic love and experiences. It evokes all of that, I think."
Bennett finds it difficult to tear herself away from the subject of Charles Trenet's music, and she is effusive about his writing, as well as his performance skills which she has witnessed in vintage clips. She then breaks into singing, "La Mer," in French of course.
Eventually our conversation turns to a song written by yet another French composer, the beautiful, "I Will Wait For You." "Michel Legrand has always been one of my favorite writers, and that song has a lot of meaning for me. It is the juiciest song, about always loving someone, even if they are gone, or if you have lost them, or it will take forever. The melodies of Legrand are always breathtaking, and it has always been one of my favorites. I thought that it would fit with something that a woman would say. I think that it is a girl song."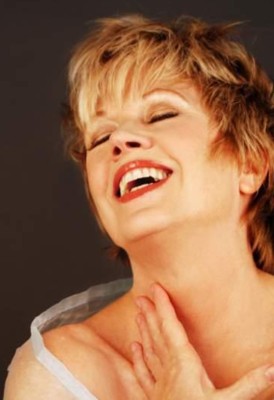 Recalling that, "I Will Wait For You," was done in a single take, Bennett says, "It is my favorite cut on the album. Bill (Augustine) came up with this taunting little bass line that sets it up (she imitates the bass). When I hear Tom's arrangement, it just makes me cry. I really do relate to that song, as it evokes memories of broken hearts, longing, and all those things that women wallow in."
"I Will Wait For You," also holds a special place in Bennett's heart, for another reason, "It was always the favorite song of a wonderful director, named Henry Koster who did The Robe (Richard Burton, Jean Simmons) and Harvey (starring James Stewart and Josephine Hull). I remember I sung it a cappella for him on his deathbed, and he just loved it. (She quotes the lyrics) "If it takes forever, I will wait for you / For a thousand summers I will wait for you."
Tom Saviano, who worked as Melissa Manchester's music director and arranger, as well as played sax on three of her albums, talks about working with Bennett on Girl Talk, her tenth CD, "There were minimal takes involved in the recording of the "Girl Talk" album. This was certainly true of, "I Will Wait For You". "There was extensive pre-production done before we ever set foot in the studio. Templates of each song were created at my studio to test the arrangements, keys, tempos and feel until they met the approval of Chris and me. As a producer, I don't believe in beating a track into the ground in the studio, thus, thorough pre-production and good casting. We cast the album with the finest musicians available, which allowed for less takes, because of their creativity and proficiency. Once the tracking was done properly, we had a nice foundation for our vocalist, Chris, to work her magic. The magic and freshness that Chris brings in addition to being naturally gifted, comes from years of experience and knowledge as a performer, writer and producer. As an artist, she really knows how to prepare herself before the recording session. She doesn't waste time in the studio, and we don't have to record it over and over again. This allows for a more spontaneous and fresher sounding recording."
Bennett talks about her connection to Tom Saviano, "We worked together on a writing project in the eighties, and I thought that he was just incredible. On the first couple of albums on which I worked back in the disco days, he arranged a couple of tunes for me. I think that he is a stunning arranger. We stayed friends, but we really hadn't done a project together for a while. I wanted some really juicy arrangements, and he knows me so well, my strengths and my weaknesses, so he seemed like the perfect fit. I have a brilliant arranger and a brilliant horn player (Saviano). He is my one token male," adding, "For the song, "The Man With A Horn," I had to have a real man, with a horn. He does a really, juicy alto sax on that."
Saviano is indeed the lone male musician on an album that features excellent performances by some of the best female jazz players, artists such as, Sarah Underwood, who played the alto and tenor saxophones, as well as the flute and clarinet, upright bass player Kristin Korb, drummer extraordinaire Suzanne Morissette, legendary percussionist Bobbye Hall (Tracy Chapman, Carole King, Jefferson Starship, Bob Dylan, Stevie Wonder), and violinist Cara C. (Kenny Loggins, Burt Bacharach, N-Synch, Whitney Houston). Chris Bennett also plays the piano on all of the tracks.
On March 5th, Chris Bennett will be returning to Germany, the county in which her music career really began. She has performed at German jazz venues numerous times over the years, and this time will be performing at the Karstadt Kultur Halle, with Eric Doney (pianist), Ernst Bier (drummer) and bass player Lars Guehlke.
Interview by Joe Montague, all rights reserved, protected by copyright © 2009 Return to Our Front Page