Chrissy Faith Says It's About Time!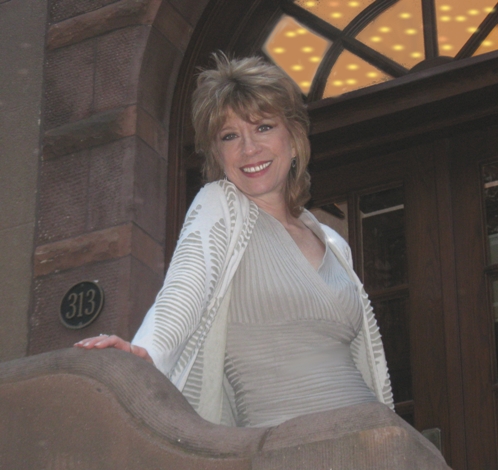 When singer – songwriter Chrissy Faith was asked by us if there is anything that she has not done, she laughs and demonstrates her wonderful sense of humor saying, "Yes, cartoon voiceovers. I guess I just have not dug deeply enough to make it happen."
Ms. Faith has enjoyed a career that has included recording and going on tour with some of the biggest names in the music business including, Whitney Houston, Celine Dion, Taylor Dayne, Leonard Cohen, Harry Chapin, Sheena Easton, Neil Diamond, Al Jarreau, Cyndi Lauper, Lou Reed, Paul Simon, Todd Rundgren, Billy Ocean, Madonna, Michael Bolton and Buddy Guy and that my friends is just beginning to scratch the surface of the people with whom this gifted artist has worked with. Chrissy Faith received a Grammy Award nomination for Best Female Rock Vocalist as the voice of Demi Moore in the film No Small Affair. She has had numerous high profile television appearances, she was part of the original Broadway cast for City Of Angels and she starred in Love Janis at the Denver Centre Theatre, so we think we might just forgive her for not digging deep enough to do those cartoon voiceovers.
Chrissy Faith's new album It's About Time! which Riveting Riffs Magazine reviewed recently, is a stunning collection of ten songs, six of which were authored by Ms. Faith, and they provide the listener with a good representation of her eclectic music career and her strengths as a poet and lyricist. Chrissy Faith's passionate phrasing on the up-tempo title song "It's About Time," and the breathtakingly beautiful "Blue Perfume," two songs that are at opposite ends of the spectrum both emotionally and musically, draw you in and you once you are there, you will want to linger.
"The idea (for the album) started when I lived in New York and some of those lyrics were written way back then. For instance "The Journey," was a quest for freedom and escape from the doldrums that I was experiencing in New York, not doldrums, but longing for an environment that supports me more. There is a lot of stress in New York, going on in the business. I watched it implode. That particular lyric was inspired by my wanting to stretch my wings a little bit. Periodically, I would do that to handle the stress of the sessions, the auditions, the road gigs and this constant, very eclectic way to make a living. I have enjoyed it tremendously, but there were times when I just longed to stretch my wings and to experience a little more freedom in an environment that supports me a little better. Being in Oregon (now her home) really supports me and I love the nature and the hiking. It helps me to stay grounded, focused and to recharge my batteries. I come back, dig back in and do more work.
I had a lot of inspiration and a great well spring to dig from, from an early age, as I was surrounded by culture, opera, the symphony and (there was) a classical (element) too. I guess I was digging in a little more deeply and one of the things that sticks in my craw today about music, is you do not find a lot of inspiring lyrics. You have to dig a little deeper than the mainstream music that you hear on the radio to find content that is food for thought and that (provides) inspiration to grow and to stretch a little beyond the ordinary. It is important for me to say something that makes people think and reflect. Hopefully it makes them want to make changes that are for their personal betterment and not just for self or are egocentric. Changes that are more world based, how are we going to make a change and how are we going to make a difference?" she says.
It is from that place, that Chrissy Faith wrote the song "In The Water." "I am part of the food and water watch here in Oregon. We have been experiencing some conflict with our water system and you can take that quite literally or metaphorically. Nestle wants to come in and to build a water bottling plant right on the Columbia River and it would take up a mile of the shoreline. The ramifications of that are pretty devastating. Now they (the government) want to put fluoride in our water and we have been chemical free here, except for a little bit of chlorine. I am pretty rowdy about that and I am pretty vehemently attached to the quality of our environment.
I try to be a little sensitive about banging people over the head (while talking about the song's message) (she laughs) with my feelings and my politics if you will and I attempt to make it universal. "Come with me let's play in the water." This should be for our enjoyment and for our nurturing, to support us and if we ruin it, where does that leave us. I try to make it more universal and more accessible."
"In The Water," appropriately enough has the sound of water ever present in the song. "Ramsey Embick (co-producer, sound engineer and mastered, as well as keyboards and percussion) didn't like the drops, he said it sounded like water in the toilet (she laughs) and so he fused the sound of the drop with a sampled chime sound. I love World Music and for years when I was back in New York, I bought recordings of the Pygmies. On one of my recordings, they actually play the water. I can just imagine the women going down to the river to watch their clothes or themselves or whatnot and using the water as an instrument. I have tried to duplicate that myself. I have gone on little trips and I've taken the flat of my hand and created a (she imitates a sound) and then when you cup your hand and you dig it into the water you get the (she does a great job of imitating the sound). You can tell that I like percussion (she laughs). I like to make sounds with the voice (versus) just singing. I try to use my voice more and in as many ways as I can creatively. I sampled the drum water and that was most of the water sound that I was referring to at the top of the cut, besides the very rhythmic (imitates the sound) which was the drop combined with the chime," she says.
Eddie Martinez's scintillating guitar riffs introduce us to the album and the song makes an immediate strong impression. I jumped at the chance to synthesize and integrate with Eddie on a creative level. That was a no brainer. I needed somebody who had some fire and some spunk for that track, my opening statement. That song was written specifically as an opener for the CD. I had pretty well completed everything else and I said I need an opener, I need a statement that says who I am, what I am doing here and let's get some fiery musicians here who can help me to convey that," she says.
In a lot of ways, it seems like it was destiny that Chrissy Faith would eventually become a singer, songwriter and actress, for her life was filled with wonderful expressions of culture and art from an early age.
"I had just turned eleven, and my mom (Johanna) moved to Europe to study Opera. First we lived in Germany for a little while, in the southwest, Karlsruhe. She met this amazing teacher and she began to correct some of the tension and the faults in her voice. Rome, Italy followed and I got to spend two incredible years there, going to school and just immersing myself in this foreign culture, which really didn't seem foreign to me at all. I have always had this ability to settle into whatever environment that I find myself in and I make it home pretty immediately. We moved back to San Francisco when I was thirteen. I feel like I have been guided.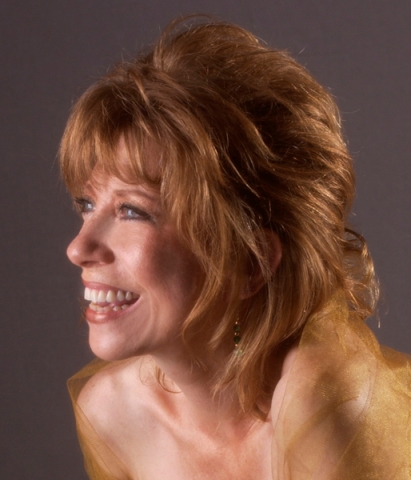 It (the different cultural experiences) has given me a much greater wellspring to draw from. I was studying Dante in Italian when I was twelve. If you want to talk about my poetry, my prose and my propensity for the eclectic, well there you go. I couldn't help but be eclectic, I was surrounded with different forms of art and a wealth of culture was added to my library. It is almost like the powers to be put me in situations for maximum growth at every freaking point in my life.
I landed in San Francisco in 1966 and what did we have the next summer, The Summer of Love. It was expansive. I was experimenting, doing all of the things that you can imagine that one would do in 1967. I was like 'Mom there's music in the park can I go see what it is? My mom was 'Sure. Just be back by dark.' I stumble into the first "Be-In," at Golden Gate Park and there was the Grateful Dead and there's Jefferson Airplane and there's Quicksilver Messenger Service playing on the stage in the middle of the field. This was my entrance to a deeper way of thinking, of being, of living. There was an expansion of my consciousness that began to answer a lot of questions and it put the hmm and the head scratchers into play a little more.
After four years in San Francisco I was in a battle of the bands. We won second place (she laughs). That was in high school and I starred in the school play and these things gave me the idea that I could actually be a singer for a living. I was in the high school choir and I was still testing and questioning my ability to sing and to be less shy about it. I drew upon my mom's training, by osmosis, while I may have been coloring in my coloring book in Rome. All that training that I heard going on in the training room, in the commune in which we lived that was filled with itinerant opera singers, that was all soaking in. I started doing things like auditioning for the high school musical and I got the lead part. The musical was a twist on My Fair Lady and it was called My Fair Chick. I was Eliza Doloaded. These two cats make a bet that they can turn her into a hip chick and they succeeded," says Ms. Faith.
One of the bands that she performed with during her time in San Francisco played a gig at The Filmore East and she counts that as one of her early career highlights. She also began jamming with some women in Marin County, the year following her graduation from high school, before the other members of the group moved to Florida.
"I got a call from Florida and these women said 'Chrissy, Chrissy, we got this band together and we just lost our singer, would you consider coming out here and joining the band?' I asked what it was paying and I think at the time it was $350 a week and it might as well have been $1,500 a week, as I jumped at the chance. That was my entrée into the east coast. All good things must come to an end, and that didn't last very long. Rather than go home with my tail between my legs, I just decided to go for it. I knew one person in New York and I met his wife and they graciously invited me to stay with them, while I got myself situated. I think that I had $60 in my pocket, after I paid for my airfare from Florida to New York. I was totally undaunted. I was like the fool on the Tarot card, just taking that big step and going for it and without any fear. I think that's what helped me to survive and to break through areas, where a lot of people wouldn't have because of the fear. Are you going to do something that huge? What are you nuts? There is no question that I didn't deliberate very long over that. I was determined not to go back to San Francisco, to what? I felt like if I was going to sing, I had two choices, L.A. or New York. I was never a Country Music aficionado or there might have been Nashville. The choice was clear and New York was closer.
I didn't fall into my gigs immediately. I had a job in a health food store and I got fired from that for being unable to keep my mouth shut. I have also been very deep into the healing arts and holistic medicine, supplementation, herbalism and I was really happy to have that job. I was told you can't be giving advice. Like I said, I couldn't keep my mouth shut. 'You've got a cold, you need to get this brand of vitamin C and these herbs will help. Anyway, that job ended. Nowadays it is different, but back then it was absolutely forbidden, you didn't give advice.
I saw a bunch of guys carrying instruments on a subway car and I knew these guys weren't going to do me any harm. I said hey you guys I am looking to jam with some musicians and to further myself as a singer, I am wondering if you could steer me in the direction of some jams or some clubs where I might present myself or sit in and they looked at each other, wink, wink, nudge, nudge, sure little girl come with us. I found myself in the Albert Hotel, which was a den of junkies, pimps, thieves and hoes and a lot of roaches and a lot of starving artists. I started walking around floor to floor and door to door listening, not ear to the door, not that invasively, but trying to get a sense for how many musicians there were in this hotel and in this environment. I heard this amazing B3, a guy playing a B3, so I knocked on his door and I introduced myself. In short order, I wound up in a band called Sneaky Cookin and the guy was Howie Wyeth, Andrew Wyeth's grandson and we were doing Gospel R&B. We wound up doing the Bitter End, Jocelyn Brown ("Caught Up (In A One Night Love Affair)", "Somebody Else's Guy") was one of our singers and the musicians were a who's who, we had people like Don Cherry, Mike Bloomfield, Harvey Goldberg, Wells Kelly (from the band Orleans) would sit in on drums. You never really knew who you were going to get from gig to gig. I actually did move into the Alberta Hotel just to be more available for the rehearsals and so I could be ensconced in that rich environment. That was an instrumental embryonic step in getting me established. Oh and Michael and Randy Brecker would often sit in with us. That got me onto the Brecker Brothers album Don't Stop The Music.
Chrissy Faith looks back over her stellar career and shares with us a few of her more memorable moments, "My first extremely exciting experience would have been with Lou Reed when we recorded his album live (Live: Take No Prisoners, released 1978), which we did at the Bottom Line (New York City). We hunkered down there for several nights to make that record. It was such an amazingly rich time in New York anyway, '78 – '79. I would walk into the dressing room after the gig with Lou, and Andy Warhol would be sitting on the couch next to Sylvia Miles and Sylvester would be in the other dressing room. It would just be one giant party and I was totally enjoying that experience. The people were just a collage of amazing artistry and pretty eccentric personalities that defined a generation, so that was really important to me. Directly on the heels of that was my experience with Rupert Holmes (composer, singer, lyricist) and I was pretty much the "Pina Colada," (the song) girl for ten years straight, working on and off on Rupert's records and on the road with him. I found that musical experience juxtaposed to the whole Lou Reed thing, so when you are talking about eclectic, yeah."
Ms. Faith also recalls her tour with Robert Plant, "I got called to do the Robert Plant tour and my first thought was, Oh My God, this has got to be the ultimate Rock and Roll animal after Lou Reed and I don't know if I want to subject myself to the dynamic that a tour like that might present. I deliberated about that for a while, whether I wanted to leave the comfort of my session scene in New York and then go off on the road for something like that. I am really glad that I did, because as it turns out, Robert was a complete gentleman. Resting on my laurels has never been of interest to me. I ask, does it present a challenge to me? I have always been into trying to grow myself in whatever way possible. Had I ever done a Rock and Roll tour arena style? No. That is where I deliberated and meditated on it, very eager to immerse myself in it. When we started rehearsals in Dallas, Texas, the singers had been booked into the Holiday Inns and the Ramadas with the crew. I guess Robert wasn't even aware of that, but when he found out, he said, 'What, no I don't think so,' and yanked us off of that B level and brought us up and he said they're with us. They are with the rest of the band at the Four Seasons and the upper tier accommodations and treatment. My level of respect went way up! He was always the gentleman, always the deep thinker. We went out for lunch at one point and he kind of interviewed me and I was (thinking), why would you want to interview me, you're the Rock and Roll god and I was just completely humbled by that experience."
Other highlights in Chrissy Faith's career include touring with Holiday On Ice, which came about in large part, because her good friend, singer and songwriter Janelle Sadler had suggested that she audition.
"Here I was singing Raï, if you recall the style of Cheb Mami on Sting's record (Chrissy begins to sing in Raï). it takes woodshedding like crazy to be able to do that stuff (editor's note: Raï is a form of folk music that originated with Bedouin shepherds and is mixed with Spanish, French, Arabic and African musical styles). There I was singing in eight languages, styles of music that were all over the map and having the time of my life over in Europe. I remember when I was a kid, I had gone to see Holiday On Ice here in Portland and I was just thrilled with the experience. Back then the shows had live bands. They had not had a live band since the sixties, so this (the tour she was on) was called Holiday On Ice In Concert and it was the first band that had been assembled for an ice show in that much time. The experience was really enriching. They put us on platforms that moved remotely around the ice."
When 9 / 11 came, Chrissy Faith was visiting relatives in Portland, Oregon, she had a contract offered to her for two more years of touring with Holiday On Ice In Concert. She never signed that contract, as that the tragic events of that day altered her life's direction one more time. She would remain in Portland, where she makes her home today and where she met husband Greg Hopkins, whom she married in 2009.
Chrissy Faith has had a lengthy and astounding career and folks, she isn't finished yet. Her new album It's About Time! may be some of her best music yet.
Please visit the Chrissy Faith website and you can also listen to some of the music from Chrissy Faith's new album It's About Time! here.
Interviewed by Joe Montague Return to Our Front Page
Top Photo by Greg Hopkins, protected by copyright © All Rights Reserved
This interview published in November of 2012 is protected by copyright © and may not be reproduced in print or on the internet or through any other means without the written permission of Riveting Riffs Magazine, All Rights Reserved