Dave Darling LA Producer, Mixer, Songwriter, Singer, Musician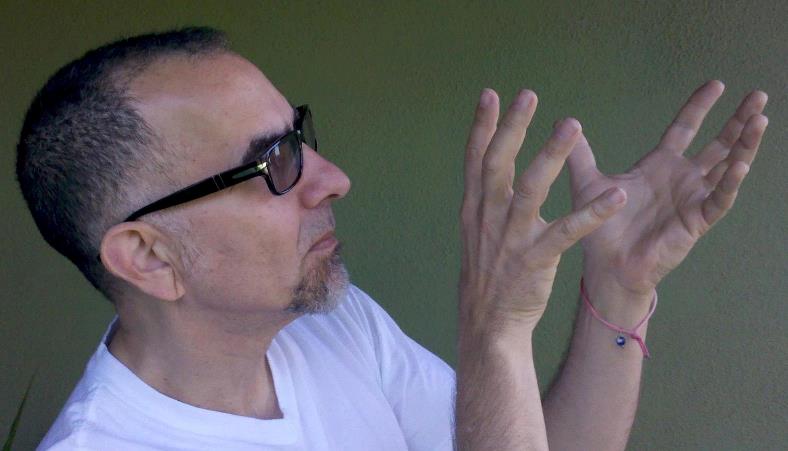 What do top producers do when they want to relax? Well we caught up with highly-respected producer, musician, singer and songwriter Dave Darling recently after he had been doing some gardening at his home in Los Angeles.
"There are a lot of succulents. It is a lot of cacti and jungle weed plants that my wfie (Brie Howard Darling) put in and it looks beautiful," says Dave Darling.
Darling was the original founder of the band The Boxing Ghandis, which was formed in the 1990s and consisted of, Darling on vocals, guitar and bass, Brie Howard Darling on vocals and percussion, saxophonist and singer Ernie Perez, David Kitay (vocals, guitar, and percussion), Alfredo Ballesteros (flautist, sax), Ted Andriadis (keyboards), bassist Carl Sealove and drummer Steve Samuel. They were signed to Atlantic Records and although, he left the band after a few years to focus on producing, he is still writing songs for the band. The Boxing Ghandis has released four albums in total, and two during the time that Darling performed with them, the self-titled Boxing Ghandis on Mesa Records in 1994 and the 1996 release Howard on Atlantic Records.
Dave Darling has worked with artists such as, Brian Setzer, Glen Campbell (producer / mixer for the album See You There), John Waite, Meredith Brooks, Stray Cats, Jack Johnson, Def Leppard, Tom Waites and Motley Crüe. He has produced and mixed two Grammy Award nominated albums and two Grammy Award nominated songs including, Brian Setzer's album Instru-Mental.
Dave Darling is eager to talk about two projects he has produced recently, one with longtime friend, singer-songwriter Janiva Magness who in 2013 was named the Contemporary Blues Female Artist of the Year (by The Blues Foundation) and the second one with the band Figs Vision. At the time that we spoke, two of Magness' songs, "I Need A Man," and "Twice As Strong," from her new album Original, were charting very well.
Darling took a moment to talk about the success of Janiva Magness' album Original, one on which he also collaborated with Magness by co-writing some of the songs. "Yes it is great. The first week with a new record company it is kind of a rarefied thing (for songs to chart so well) and they performed to our expectations pretty well. "Twice As Strong," came out of nowhere and I think some of the programmers picked it up and just ran with it. I am very happy.
(Editor's Note: As of the end of August 2014, the album Original by Janiva Magness was the # 1 charted Blues album in America).
Janiva is really good and as for her quality level, I don't know anybody that doesn't think that she is the real deal. That is a good place to start from obviously. I think this record is perceived a little differently, because within the industry everybody knows that she made this choice to go out on her own (she had previously been with Alligator Records). There is a little bit of the underdog thing going on. The record is all original for her and that is very interesting for people, just because it offers her up to a whole new audience. It also reinvigorates her standing audience as it is now, because they are interested to see how she thinks, not just how she sings. Those things have really made a difference and we will see how it goes. We are off to a great start, but it would be a little early for me to call this a big success. I believe the overall tone of the response has been even better than the last three Alligator records."
We think that on the album Original Janiva Magness uses her broadest vocal vocabulary to date, so we asked Darling for his thoughts. "That is probably true. There are a couple of reasons. You sing original songs a little differently and that is why you want to cut them. The songs on the record are very ecclectic and I think they hold together fairly well, but it has more to do with the song than just the genre or style, so it stretched her out vocally. Some of the songs are very soulful and some of them are real belters and so I would agree. Across the board she had to stretch out her pipes a little bit more on this one than the other records. I think she liked it. It was a lot of hard work, but it was gratfiying for her."
Our focus shifts to the band Figs Vision and we couldn't help, but to tease Dave Darling about his Facebook post encouraging music fans to come out to Figs Vision's CD party by telling them there may be good snacks. We wondered out loud and mischievously if that was one of the criteria that Darling uses when determining what special events he attends.
He replied, "I wish I could lie right now, but for me to leave my house at my advanced age (I ask) is an event early enough or are there are snacks there. I'm always interested in food (he says in jest). Figs Vision is a family that made a record out here in my studio. They are two of my grandkids, one nephew and their childhood friend doing an alternative kind of Pop thing. They named their band after my old dog. I think it is a fantastic album and it is an unusal album.
I will explain, because it gets a little confusing. I made a record with my friend Nikki Sixx from Motley Crüe years and years ago in '98 and that was 58 (the band). Nikki was still doing Motley Crüe, but he was taking a break from a record that was difficult and I was still doing The Boxing Ghandis and we were taking a break from a record that was particularly difficult (he laughs lightly). We were friends and we decided that it would be the weirdest thing ever for an acoustic funk dude and a Heavy Metal Hair guy to get together and to make a record that was neither. We went and did that and it turned out to be so fun that we got together for an entire month and we put our other projects on hold to do this record. It is still one of the most enjoyable records (I have done) and Nik and I are obviously good friends.
By a few marriages and a few unusual turns, my two grandkids that are in Figs Vision are Nikki's children Storm and Gunner. In theory, I am Nikki's ex-father-in-law. Don't ask me how that stuff happens, but it just happens. We are exactly the same age. This band is not only a family band, but it is the two kids from one of my best friends and also by marriage I call them my grandkids. They are also fantastic. They did their first EP and the labels started chasing them down immediately. They are very modern and they are incredibly talented. I just gave them free run of my studio to make a record on their own and I ended up being the executive producer thing without crowding them, because they are creative. The response for the EP was so good, I just decided to go ahead and do an entire record, which was just done in (July) and it was mastered a few days ago. The response in sending out to my friends in the industry, has been fantastic. I have very proud of my guys and gals too, that we put out the record, because I think it is probably going to do very well. It is an interesting record and it is not Blues or Rootsy, but interestingly enough there is a part of it like Talking Heads or something, so there is a Funk quality to it that I adore and I think it is just awesome."
Dave Darling grew up in San Francisco, the son of Bill an economics professor and Barbara a high school teacher. In fact, numerous people in his extended family were in the teaching profession.
When asked if he was a good student Darling replies, "We didn't really have a choice (he laughs). There may have been some behavioral issues, but as far as not doing the work, that wasn't going to happen. The idea of having bad grades, was not really an option. My siblings are all very smart, but none of them went into teaching, probably because of listening to the old man complain about it so much. My sister is an assistant U.S. attorney, one brother is a Vice-President at one of the microsystems and my younger brother is an artist and a journalist."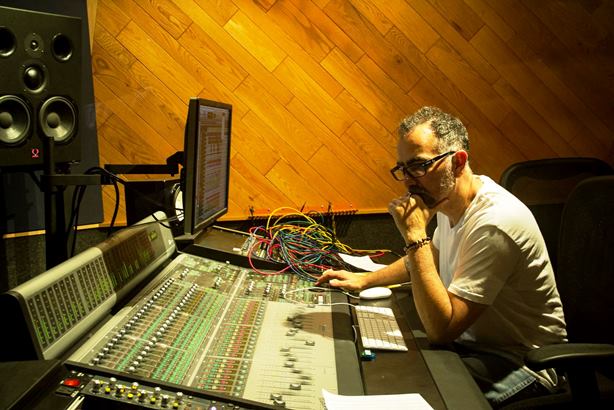 As far as musical influences in the family were concerned, Dave Darling says that he is the performing musician of the family, but that his father had one of the largest collections of opera symphonic music in California.
"My old man was so music forward that he would stop everyone and he would bring them into the living room to listen to a new opera record that he just got even though we didn't like opera. Now you know how it is, but when you are a kid it just sounded like noise to me. He didn't really like our Rolling Stones or Sly and the Family Stone either, so it was even (he laughs).
He is just a music maniac. I grew up in a household when you got to be a certain age, you got your first record player. That was our thing. I think in other families it was a car or something, but we didn't have that kind of money. We grew up with a single parent and with just our father taking care of the family, so the whole idea of getting too much was out of the question. You got your record player when you got to be thirteen or fourteen. It was gold man! That was the whole idea. Instead of going out and buying model cars and stuff like that, I bought singles and I bought records. Everyone in my family did," he says.
While in elementary school Dave Darling's interest in music was first kindled. "I started playing in grade school. Then I got shipped over to junior high school to play standup bass in the junior orchestra. I don't know how old that makes me, but I was probably ten or something like that. After that I went to a private high school in Santa Cruz and it was a bit of a hippie school. We learned Classical music and Jazz, but then I realized you get way more girls if you play the guitar and sing songs. I dropped the bass like a hot potato and I started playing an acoustic guitar. With a friend of mine from down the street I would play at parties to make a little extra money and we would get the girls. It was great and that was pretty much the beginning of my career. At that point I realized that it was an easy way to make a living, but little did I know.
Little by little I did the usual and by the time that I was sixteen I was in bands and I would become the band leader. Generally speaking they were Northern California Funk bands.
I grew up at a time when Sons of Champlin, Tower of Power and Cold Blood were the bands that ruled the roost and were the style of music. I started bands that were that kind of thing. I already knew how to write music and so I was into writing out charts, writing funky kinds of Jazz stuff and writing for horns. Eventually, after a series of bands and I think maybe I was nineteen or twenty I had a band called Fat City up in San Francisco. We came down to Los Angeles to record with an up and coming recording engineer named Brian Reeves (U2, Quincy Jones, Elton John, Donna Summer, Pet Shop Boys) who introduced me to Janiva Magness thirty years ago. He was an aspiring engineer and he went on to become a great and well-known engineer.
We worked in the studio from eleven at night until seven in the morning to try and do our first recording. It was absolutely my first experience in any kind of a recording studio. It stuck and I was pretty much hooked right from the beginning. I went up to San Francisco, packed some stuff and I came back. One of the other members of the band ended up staying with Brian Kilgore who is now, probably the best known recording percussionist there is. Everybody else went back to San Francisco and Sacramento where they were from. That was the beginning of my real musical career, because here everything turned real and if you really wanted to make it your job and your life, you could feel that was here.
I didn't make any money here for years. I ended up working in a restaurant as a day job, while I had a band here that I wrote for and we played the local clubs, Jazz clubs, we were kind of a Fusion Funk band.
People would come up to us after we played and they would say, can I hire your band to come in and play some songs for me in a little studio. There were no home studios, there were just sixteen track studios. That was probably the beginning of my production career, because I was the guy who had the arranging skills, so I would be in the studio with five of the guys from my band, recording songs for a singer for fifty bucks a song or something and by default I became the producer. There was also session guitar work here and I was finally making money doing that. For four or five years I ended up working my way into production for Giorgio Moroder, a Disco guy here in Los Angeles at a studio called Oasis. I was one of the house guitar players and I wrote songs for the records that happened over there. I ended up being a record producer. That was my first taste of production.
People think that is so odd, because I come from this Disco house. It really was a bunch of European Disco dudes and one long haired weird looking Northern California Funk guy, who was really Black music based. It was kind of odd. I did that for a few years.
Then I got The Boxing Ghandis together, which was a really interesting exercise. I put that band together in the early nineties, because I had friends who were real disciples of Soul. It made no business sense at all, because there was no way we were getting a record deal. After one or two records I left the band to pursue production, but they kept playing and I continue to write songs for them.
I was the lead singer with The Boxing Ghandis on Atlantic Records. If you look on youtube for "Why Am I Dying," that was our one and only Atlantic released video and that is me singing. That is the one that was the radio hit in '95 or something like that."
The conversation turns to Darling's latest studio project Mixed Breakdown, a series of four hour seminars dealing with the art of mixing and hosted at his recording studio in Woodland Hills, Los Angeles. You can hear the enthusiasim in his voice as Darling talks about these small group seminars and what inspired him to teach them.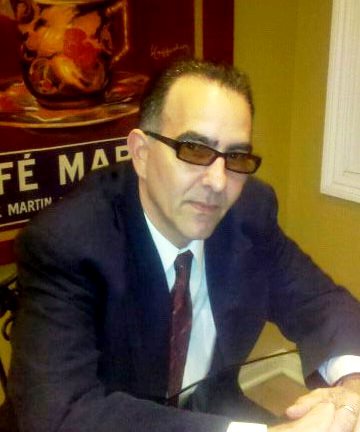 "I have had an assistant for about seven or eight years and they change about once a year. I find a younger guy who is into engineering and production and has a talent that works. I pay them. I don't believe in internships unless they get paid for what they do. They are my apprentice for about a year and then some of them go on and they do very well and then some of them decide they don't want to be in the music industry after they have had a chance to see it up close, which is just fine too. I teach these guys and they will do overflow mixing for me when maybe somebody can't afford to have me mix their record. I keep my eyes on them and my client gets the benefit of my ears without having to pay my exorbiant fees, while my apprentice gets the benefit of having something to work on and getting some credits. I have been doing it for so long that I realize I really enjoy it. There is a teaching portion to it, but I'm really good at it and I really enjoy the idea of imparting knowledge to younger people. I think it is a responsibility.
A friend of mine asked me to do some videos for his music marketing site. When I was done he said you have always done this, why don't you do these seminars that teach people how to mix? Let people come in and see what you actually do. That is one of the things young people don't have access to anymore. It is very hard. Everybody does stuff in their house. There aren't that many big studios standing. There are very few mixers and producers compared to ten years ago, so I thought I would go ahead and do it.
The response for that has been incredible. Just here in Los Angeles thirty-five or thirty-six people have already said that when I do get the time to do this they will sign up and come down to my studio and I will open up the mixes.
I called some of my clients and I said I am thinking about doing this, can I use your sessions and your masters? All of them said yes. They were very gracious. That was surprising to me, because it is their property. I will open up the mixes on some of these records that they (people attending the seminars) may have had an opportunity to buy, or are familiar with or heard on the radio and let them really have a look at how it got there.
If it was me and I was a young person I would just think it was the most awesome thing ever. That has started and it is snowballing a bit now. I am thinking of doing an offline course at UCLA that would be basically the same thing once a month. It would be for mixing, production and mentoring. It is interesting that a lot of the people (who showed interest) are not engineers and producers. A couple of them are musicians and they are just curious about it. They don't really want to record, but they want to know it. Another person is a journalist.
I think people like the idea of one on one in the studio. There are many engineers and mixers who do something similar to this, maybe not with the original recordings, but you can go take some seminars from mixers. I think the fact that I am a producer / mixer is interesting to people. About one-half of the responses were can we talk about production while we are there? I say of course. It really is just a chat and a super casual thing, but I would say that fifty percent of the people are not aspiring to be mixers. Some of them just want to be producers and they don't want to know anything about engineering. It is kind of cool.
A producer is about the same as a director in the film world. We are in charge of assembling everybody to do the job and the final responsibility to have a record that is appropriate and hopefully great is on us. We are coordinating everything and we make all of the decisions artistically with the artist and all of the decisions technically, including who engineers and who mixes. The engineer is strictly a technical job. These are the guys who the producer asks to get the sounds and they get the sounds. If you want a guitar sound, they are the guys who hang the mics and who work the gear. I do a bit of that and I have engineers who work for me for the most part. A mix engineer takes all of the raw data, all of the tracks and all of the recordings and mixes them. it is exactly what it sounds like. It is turning stuff up and down, so it doesn't sound like just a bunch of noise when it comes out of the speaker. The reality is there is a certain artistic portion to mixing now. One of the reasons that I started mixing as a producer is I heard things that I was unable to communicate to my fantastic engineers. I started doing it myself, because I consider the mixes to be a creative part of the process. More than just tucking things in you can actually manipulate the sounds and give things a tone and a tenor and that is why I find myself being a producer and mixer. I could record stuff, but I prefer not to and I would rather have somebody else do it. The guys that I hire, do it so much better than I do that there is no reason for me to do it myself.
Going back to the producer thing there are many different styles of producer. There are producers who don't know anything about the technical aspects of recording. They are not musicians, but they have great ears, they have great people skills and they are really good at juggling. There is that and all of the way down to the kind of producer that I am. I am a musician and an arranger and I come from that background, where you have to play all of the instruments. I can sit with the artist and with a few people coming in for instruments that I don't play that well and I can create a record."
You can learn more about Dave Darling's work as a producer and songwriter by visiting his website.
This interview by Joe Montague published September 14th, 2014 is protected by copyright and is the property of Riveting Riffs Magazine © All Rights Reserved. Photos courtesy of Dave Darling and are protected by copyright ©, All Rights Reserved
This reviewis may not be reproduced in print or on the internet or through any other means without the written permission of Riveting Riffs Magazine, All Rights Reserved