In what may be her best album to date, Soul Serenade the Gloria Lynne Project, Nashville based pianist and Jazz singer Diane Marino brings to life the songs of Gloria Lynne whose career spanned a phenomenal six decades.
Marino talks about her decision to delve into Lynne's catalogue, "I wasn't too familiar with her, but I heard the name years ago. While I was doing a gig up in New York my drummer was Vince Ector and he was Gloria's drummer for the last fifteen years of her life. He knew all of the material very well. We were doing a tune called "I Am Glad There Is You," which I recorded on another album many years (earlier) and I didn't realize it was one of her signature songs. When we played it on the gig Vince told me that. Then he said her big song was "I Wish You Love," and that I know and I sing it too.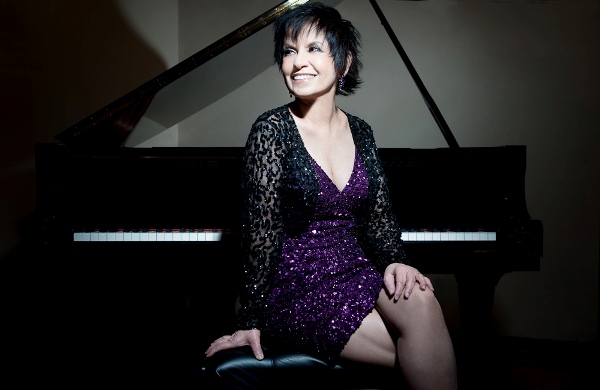 It got the wheels turning and I investigated her catalogue of music. I thought these are really cool tunes. I had not heard a lot of them. She also recorded a lot of standards, but the songs that we picked out for this CD I had never heard before."
As for why this particular selection of songs she says, "It is a combination of the song and how she sang them. It is great stuff. How do you put your finger on how it struck you emotionally? When I listen to her versions, I go wow. She was very dynamic and very soulful. I sang from the heart and the soul and it just went right through me. That is what brought me to these particular songs and in listening to more of her music I came to appreciate who she was and what she did."
As for this album she says, "The music is all over the place. You have Irving Berlin ("Let's Take An Old Fashioned Walk,") from a musical that he wrote so many years ago and then you have "Somewhere In the Night," which is a theme song for a TV show in the sixties (written by Billy May and Milton Raskin). Some of the tracks are more smooth Jazz stuff now versus the swing things such as, "Sweet Pumpkin" (Dr. Ronnell Bright) and "Nothing Ever Changes My Love for You" (Jack Segal, Marin Fischer and Fred Fischer). It is about my interpretation of how I feel these songs. Likewise the arrangements had to suit them also. We did what we felt would do justice to these types of songs.
With a growl in her voice Diane Marino gets the room swaying, as she sings "Happy Shoes." With soul tinged vocals Marino leads us through a fun romp, backed by the splendid horns of trumpeter Scott Ducaj, Roy Agee on trombone and Don Aliquo on saxophone, who engage in a playful call and response with Marino's vocals.
"Happy Shoes," was a fun song (to record). I really dig the arrangement. The horn lines are so cool.
"Happy Shoes," what do you call it, a Pop song or a Blues song? I don't know. That is where Gloria Lynne came from too. She started out as a Soul Jazz singer, Soul R&B and then she got more appreciated as a Jazz singer. Some of her material was labeled Pop. I don't like putting labels on songs. It is just good music and they are fun songs to listen to and to record.
There was so much more material, but this is what I zeroed in on. I knew I wanted someone else's input on (the songs) as well and that is when we asked Brad Cole to come onboard with the project. I think he elevated the arrangements to a higher level. What he wrote for strings and for horns is just amazing," she says.
The lights are dimmed and a solitary figure is illuminated on the stage, as she reflects upon the one she loves. One imagines it is late at night and now alone with her thoughts she knows he needs her, as much as she needs him. Elegantly accompanied by Brad Cole's piano and Deanna Loveland's harp Diane Marino serves up a soulful and tender "He Needs Me." Don Aliquo's saxophone solo adds exquisitely to the reflective mood, without being intrusive.
Brad Cole who engineered "He Needs Me," at ColeMine Studios, gave Diane Marino a foretaste of what a harp would sound like on this song when he first worked up a demo with harp samples.
"We took the samples off and Deanna replaced them with real harp. That is one of Brad's favorite arrangements. He wanted to make it very lush. I think it adds a lot. It is really pretty," says Marino.
Who better to sing a song about New York City than a New Yorker or in this case a former New Yorker now living in Nashville and Diane Marino makes "That's No Joke," swing and her hubby Frank Marino lays down a great groove on upright bass. You can hear the smile in Marino voice, as she paints images for the listener and sings with gusto "my hometown."
"It ("That's No Joke") was fun to record. The whole idea of having a horn section was Brad's idea and it sounds like a good theme song for New York City. It is a song that talks about how New York is a fun town and I can relate to that of course. He made it swing. I love the horn section," she says.
For this album Diane Marino is a very accomplished pianist did not accompany herself and one gets the sense that it allowed to her explore more depth and more breadth to her vocals, as well as giving her the freedom to just let loose on some of these fun songs.
"My vocals have been married to my piano playing for all of my other projects and I always said I wanted to do something with somebody else playing, so I could just focus on (singing) and more importantly feed off of what they might bring to it. You can't separate the singing and the playing. Even if I record the vocals separately, the piano is down already. It is there already and it dictates to some extent the feeling that I get out of the melodies and certainly the phrasing. With someone else's input it takes me in a different direction and it gives me a freedom that I didn't have before.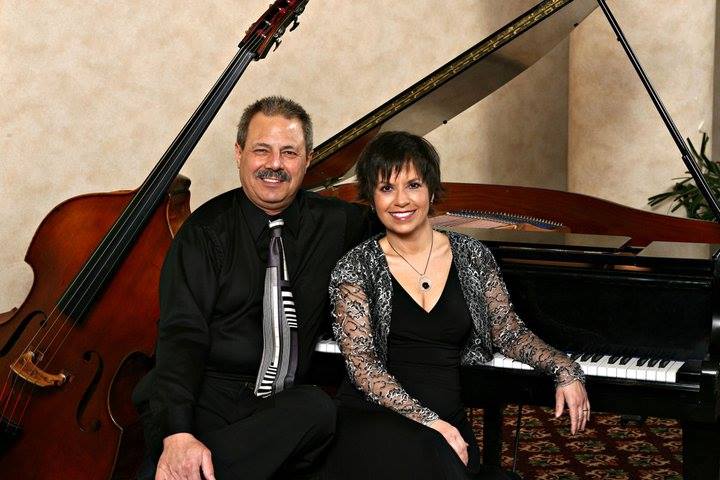 With this project, because it is so varied and the songs are all over the place it made it even more interesting and more fun for me to approach each song as I saw fit rather than having my piano playing dictate how I would sing the song," says Diane Marino.
As for the musicians who appear on Soul Serenade the Gloria Lynne Project she says, "I have known all of the musicians (for years), except the bassoonist Tom Moore and Deanna Loveland who plays harp for "He Needs Me." Brad (Cole) I have known for many years and he is an amazing pianist, composer and arranger. He is also Phil Collins' musical director. They are doing all kinds of things all over the world right now. They just came back from a tour in South America and Mexico. He has been a good friend over the years and we brought him in on this.
Chris Brown has played drums on all of my CDs. The first CD was 2003 and we had been playing dates around here in Jazz clubs from a couple of years before that.
(She starts to laugh) we won't talk about Frank Marino (her husband and bass player). He is always lurking in the shadows (she is still laughing). You would think after thirty-six years… (Her voice trails off) We have been playing together since 1981, so there you go.
Mark Christian I have known over the years and he played guitar. We have not done a lot of work together, but we have played together. He is a really good player. His forte is Brazilian music. He did a really nice job on "Serenade in Blue." He played on all of the tracks except for "Nothing Ever Changes My Love For You," and "For You." Doug Munro played on those tracks. He went to school with Frank many years ago to study music and we kept in touch over the years.
Dann Sherrill the percussionist has been with us for many years and he played with us in our Brazilian group.
Don Aliquo is a great sax player who teaches at Middle Tennessee State University (Professor of Saxophone and Jazz Studies). He is very in demand and he had his own projects out that did very well. He played all of the saxophones on this album. We just did a gig with him and he is a wonderful player.
Scott Ducaj (trumpet) I have known for many, many years.
Harry Kim (trumpet on "For You") and I went to the High School of Performing Arts together in New York (Editor's note: The school served as the inspiration for the 1980 film Fame). He moved away, before our last year in high school. He went out to LA and he established a great career for himself. He has played at the Grammy Awards and at the White House. He also plays with the Vine Street Horns who play with Phil Collins. We had two Phil Collins players on this CD. While we were doing the rhythm tracks Brad Cole said it would be really cool if we could get Harry to guest on one of the tracks.
Roy Agee plays trombone locally and he was with Prince for a few years. We have done a lot of gigs with him.
David Davidson, David Angell and Monisa Angell, are the strings section and they are friends of ours whom we have used before. They did all of the strings on my Just Groovin' CD in 2008. Carole Rabinowitz (cello) is part of that section too and I had not met her until this CD.
Tom Moore is the bassoonist that we pulled in and he plays in the Nashville Philharmonic Orchestra, the same one that Frank has been doing some concerts with.
Deanna Loveland who plays harp was highly recommended by Doug Holmquist who recorded my vocals and he did wonders with this CD. He mixed it and mastered it."
Doug Holmquist did a magnificent job. He was so meticulous with this project. It's great, because he is a close friend of ours.
Soul Serenade the Gloria Lynne Project is absolutely a gem that you will want to add to your musical collection, not just if you are a Jazz fan, but for anyone who truly appreciates good music. Riveting Riffs Magazine says if you were a fan of Diane Marino before, you are going to be an even bigger fan now, after listening to this beautiful album.
Please visit the website for Diane Marino.
#DianeMarino #GloriaLynne #rivetingriffs #RivetingRiffsMagazine
This interview by Joe Montague published April 24th, 2018 is protected by copyright © and is the property of Riveting Riffs Magazine All Rights Reserved. All photos and artwork are the the property of Diane Marino
unless otherwise noted
and all are
protected by copyright © All Rights Reserved.
This interview may not be reproduced in print or on the internet or through any other means without the written permission of Riveting Riffs Magazine, All Rights Reserved