From Queens to Nashville - Diane Marino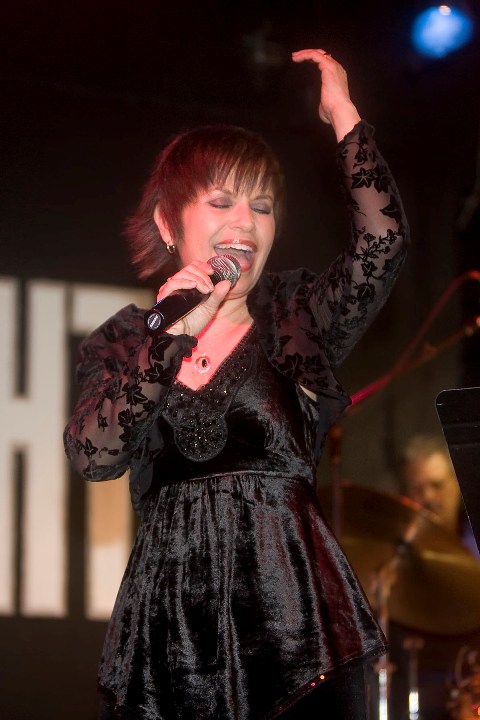 Most really good creative people are both abundantly gifted and they can point to key influences in their lives that helped them to become the artists they are today. Jazz vocalist, pianist and arranger, Diane Marino, who grew up in Queens, New York and who has made Nashville her home since 1989 is one of those people. Ms. Marino has released four albums to date, the debut A Sleepin' B which drew rave reviews and at the time surprised Diane Marino with the radio airplay that it received, On The Street Where You Live, which featured her singing in Portuguese, the third album Just Groovin' named for the tune for which she wrote a new arrangement and that she recorded with the original songwriter Felix Cavaliere of The Young Rascals and her most recent release From The Heart, a compilation of her previous albums.
Diane Marino credits her mother for being the first major musical influence on her life, "She didn't have the opportunities that I did to study and to really play correctly or whatever you want to call it, but she had the ear and I was introduced to a lot of standards too. She would sing around the house all day long. The piano came into it, because she would play by ear. I might add that she did not play correctly by ear and she played a kind of stride style, whereby her left hand would be moving back and forth, but not playing the correct chords and changes. She would plunk out the melodies with her right hand octave and her left hand would be going back and forth, but it was not right. She was playing only the black keys. Occasionally, she would find the right notes or she would become frustrated if she couldn't create with her hands and couldn't find them. She loved it and she was having fun. She was always like that. There was an old upright piano (in our house) and I was just drawn to it. My parents realized (she laughs) that I must have something going here and it sounded pretty good and (I took lessons) to teach me the correct way. To be honest, I was doing pretty well by myself. I started studying with somebody local who started me in the right direction in Classical music with playing scales and chords. He also introduced me to the style of music where all you had was a melody line and a chord written above it and you had to improvise."
Those musical seeds that were planted in a little girl from New York City grew and over the years Diane Marino has performed at Trumpets Jazz Club in New Jersey, The Metropolitan Room in New York City, the Montreux Atlanta Festival, Music City Jazz & Heritage Festival, Churchill Grounds in Atlanta, Riverfest Jazz in the Valley, The Jazz Factory, HarborFest, Bowling Green International Festival and Three Rivers Music Festival, to name just a few.
Although, Diane Marino started studying piano when she was ten years old, she was already playing by ear her favorite songs that she heard on the radio. "I would just sit down at the piano and recreate whatever was in my head."
The next major influence upon Diane Marino's musical life was not so much an individual, as it was the staff at The High School for the Performing Arts, the original one upon which the film Fame was based.
"It was an old building and probably a fire trap, but we loved it. I went to the old rickety building on 46th Street off Broadway. The building is still there. There was no gymnasium and there was no cafeteria. We had musicians, dancers and actors and half your day would be devoted to your specialty, music, dance or drama and then the other half to accredited academic high school courses, which were just as important. You would have half a day of doing something that you loved. It was great. I have a lot of fond memories of that school. It was so concentrated and every day we were exposed to something that was about perfecting our craft. All your friends had the same mindset as you did. We were all striving to be musicians, dancers or actors. By no means was that a typical high school. That's for sure. The kids were very, very focused. These friendships lasted a long, long time and thank goodness for Facebook, because we all reconnected a few years ago for a reunion. I managed to reconnect with people that I went to PA with and sadly a lot of people didn't continue, but some did. It is nice all of these years later to say, what are you doing and to say I am doing this. Nothing has changed. It is still the same people with the desire to perform. That's what it is all about, performing."
Ms. Marino says that the time she spent at The High School for Performing Arts prepared her well for the next step in her musical education at Mannes College of Music in Manhattan.
"Back in those days it was all Classical piano and when you get to the level that I was at in college, there were some really monster Classical players and it made me ask if I really wanted to do that or if I really wanted to pursue it. I thought well I guess I could teach. I had that (desire) inside me to perform. Friends of mine who were already out doing gigs while they were still in college told me that if I wanted to play then I had to sing too. I grew up in a household where there was singing, but I never thought about singing as a career. I was more focused on piano. When they said I had to sing too, I found my voice and for several years I was singing alone with lounge groups or club groups. One of those first jobs was in some little nightclub in Brooklyn (she laughs). I remember that. I played from nine o'clock to three o'clock in the morning. It was fun and it was great. I really enjoyed it and I realized that I really wanted to sing. I also did that for many years in the resorts in the Catskill Mountains and the Pocono Mountains," she says.
Just as Austin, Texas often gets wrongly stereotyped as just being a Blues and Country Music city and New York City's Jazz persona often overshadows the other great music that is happening there, Nashville, although laying claim to being the home to Country Music also has very talented artists working in other genres and Diane Marino wants you to know that with the influx of good musicians from places such as Los Angeles, New York City and Miami that the Jazz community is growing in Nashville.
"I moved to Nashville at the end of 1989. My husband plays bass with me and I met him in 1981 and I hired him (she chuckles) and we got married four years later. We were doing a lot of performing up in New York. We were doing a lot of writing at the time. It was time for a change and the music community here (Nashville) was very attractive. We came down here several times and we really felt at home. We really wanted a change of pace. We started performing in some Jazz clubs down here and we have been doing it ever since. There was the appeal of Nashville as a music center," she recalls.
"My quartet was playing in local venues around here and we wanted to expand our bookings, so we thought that we needed something that was recorded. Honestly, when A Sleepin Bee was happening, we had the maximum amount of time that we could have on it. We really pushed it. The only way that we could (fit it all on) was to cut out Frank's bass solo on "Killer Joe." It had to go, otherwise we were way over the eighty minute limit, but he had plenty of other opportunities to shine on the CD. We just had so much fun with my regular guys playing on that and we had so much fun with recording it as well. We had a local Jazz station here at the time, but unfortunately through budget cuts and the economy it is now a part-time Jazz station. Greg Lee the Program Director has always been very supportive of local Jazz artists, so you would get played on WMOT. When we finished the CD I decided to send it to Greg to see what he thought and he loved it. He added it to his playlist. That was a NPR station and I thought if he liked it maybe I could send it to somebody else. It just snowballed and Greg helped us to get into other stations. I knew nothing about it at the time. I just started sending out emails to program directors and they were very receptive to me sending the CD. It did really well on Jazz radio and it ended up charting on the national Jazz radio charts. I think that it got up to # 20 on the Jazz charts, in between Harry Connick and I forget who else on the charts. It was really amazing and Jazz radio really embraced it. That is how that all came about. I had no intention of recording the CD for the radio or even releasing it at the time. It came out so great and radio was receptive to it, so why not? It did really well and that is the history of A Sleepin Bee," says Diane Marino.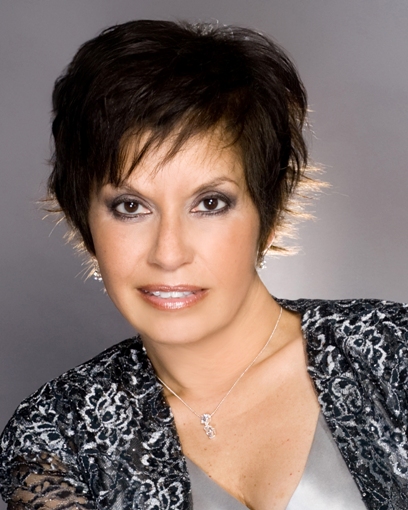 On The Street Where You Live, saw Diane Marino expand her repertoire as she included songs sung in Portuguese. "Not long after we located here (Nashville) my quartet was playing at a local Jazz venue, it is now BB King's, but it was a restaurant in lower downtown in Nashville and it was strictly Jazz. My quartet was playing there on a regular basis. I always loved Latin and Brazilian material. I would hear Portuguese and I would think forget that, because it is such a beautiful, but difficult language. I got my hands on a CD of Ella Fitzgerald singing Jobim and I listened to it and some of the numbers were done in Portuguese. Ella sounded great, but the Portuguese didn't sound like it flowed. The language didn't really flow with the melody. My husband's brother-in-law is from Säo Paulo Brazil and I would send lyrics to him and ask him if he could write it down for me. I said if Ella could do it, I could do it, because I am pretty adept at picking up languages in that way and singing them. I added a few Brazilian songs to our Jazz repertoire. It was really fresh down here at the time and people thought it sounded really, really cool. I added more and more to the repertoire and before you know it I expanded the band to include a percussion player and another horn, then another percussion player, then another percussion player and I (founded) a spinoff band of what we were doing and called it Som Brasileiro (Sounds Of Brazil), a nine piece group. People just loved it. We played the festivals here and out of town. That went on for several years. It is hard to keep a nine piece band going these days. We haven't been doing it these days. The band still exists and occasionally we might get a call to do a festival or a corporate event or something. I did all of the vocals. I found all the Brazilian great composers and their songs and I fell in love with the music. I had kind of my own language lab going on singing Jobim and Sergio Mendes material. There is a community of Brazilians here in Nashville. If I do sing a song (in Portuguese) I make sure that it is 100% correct. I do know what I am singing when I am singing it," she explains.
In 2008, Diane Marino released what in some respects may be her best album to date, as she wrote new arrangements for many popular songs from the 1960's including the title track "Just Groovin."
"I wanted to do that CD, because these songs are so special to me. It took me probably a year to settle on the tunes, to sit at the piano and to ask how I would do this song. I was not going to put the songs out the way that they were done. It just doesn't make any sense to do that to me. It took about a year to get all the arrangements down and to be really happy, without ruining the song or taking away from the song and how people remember it. I was trying to get people who had not heard these songs to (listen to them). Songs like "(Just) Groovin'," are great and it (the new arrangement) is more like a listener friendly Jazz format. Hopefully, people would be introduced to these songs. People relate to them and that's why they relate to the album. It is kind of eclectic, because there are some big band songs on there and something like "Walking In The Rain," which is more like R&B and "Never My Love," which is just me, piano, bass and cello. I wanted to treat each song, how I heard it. I wanted to do this project with my quartet, but then I realized really quickly that was not going to work. Ballads like "Yes I'm Ready," and "Dedicated To The One I Love," are screaming for strings. I treated each song individually. If it called for strings we did it and if it didn't we did not put them on. I think I had something like a Michael Buble type of project in mind. To me his music is not Jazz, but it is listener friendly Jazz or however you want to call it. It is hard to define it, but I thank people like him for putting songs out like he does and treating them the way that they do, because it is bringing people who don't listen to Jazz into that middle ground, somewhere between Jazz and Pop.
She adds, "I think it was (someone from) WHLI in New York that said, "I've listened to "Just Groovin," so many times now, I don't remember how the original goes now. It is such a perfect marriage for the song. What you did with it sounds right for this song. It sounds like another song that could be released in this day."
"Felix Cavaliere. lives here so how convenient was that. I did not know him personally, but I knew other people (who knew him). We put a demo together for "(Just) Groovin'," with electric piano. I think Frank played bass on it and me singing. I wanted to get it to him. I thought how cool would it be to have Felix play B3 on this. Long story short, we were in the studio doing some part of the album and I called Frank and we discussed doing a duet with Felix and I never dreamed in a million years that he would do that too. Felix said, 'That's not "(Just) Groovin'." That's not "Groovin'". That sounds great. He wanted in on it and quickly I divided up the song to be a duet. Lo and behold it came out wonderful. Sitting here in the studio watching him sing and hearing that voice, I said this is like 1967. He sounds just as great today, as he did back then. We took a song that the man had written and it is a classic forever, tore it apart and redid it, hopefully, not taking away from the song, and for him to agree to sing it that way too, is such an honor. What a compliment. It was a big day in my life," she says.
Diane Marino wrote all of the arrangements for her album Just Groovin' with the sole exception of collaborating with orchestrator Jeff Steinberg who wrote the arrangements for the strings and horns.
As for her compilation album From The Heart, "I didn't want to do a best of, I wanted to do a compilation that defines what my work is, what I do when I perform, so these are the tracks that I picked out. There was one exception, the last track changed, "Once I Loved (O Amor Em Paz)," was originally recorded in Portuguese, but I thought maybe it was time to do a combination (English and Portuguese), so people would know what the song was about. It starts in English and it finishes up in Portuguese. Other than that it is a compilation and it defines what I do."
Wycliffe Gordon makes a guest appearance on two songs, "Anyone Who Has a Heart," and "Hello Stranger."
"He talks to that trombone and he is an amazing player. "Hello Stranger," is a very difficult song. I really like the tune and it has been done the traditional way so many times and I didn't want to do that. It sounds like a great swing tune, but if you listen to the original song, there are so many of the background Doo Wop parts. When you take all of those vocal parts out, you are left with a lot of space in the tune. (she now laughs as she says) and I certainly wasn't going to put the shoo wop shoo wop thing in my recording," and at the suggestion of saxophonist Houston Person who also appears on some of the songs, Diane Marino invited Wycliffe Gordon to the studio to fill those spaces with some solos.
She says, "Wycliffe came in the next day and what he did for that tune "Hello Stranger," I call it my conversation with him, because it sounds like he is talking with me on the tune through his trombone. He is an incredible player. He is very cool and he was very nice to do this. He just came to the studio and he nailed it and also on "Anyone Who Had a Heart."
The smile is evident on Diane Marino's face when she sings, even when you cannot see her. She absolutely loves singing, performing, recording, playing and writing arrangements.
"This is all that I have ever done. It is who I am and it is what I do, whether it is playing or just singing or both," she says and we the music fans are the lucky ones who get to benefit from a mother who what now must seem like a long time ago in Queens, New York, and who despite her lack of formal musical education, played the piano and her love for music, inspired her daughter who grew into the tremendously gifted artist that we know today as Diane Marino.
Please visit the website for Diane Marino.
Interviewed by Joe Montague in 2011 Return to Our Front Page
This interview is protected by copyright © and may not be reproduced in print or on the internet or through any other means without the written permission of Riveting Riffs Magazine, All Rights Reserved