Eden Iris' new album Fuchsia & the Grey opens with the song "Death is a Teacher," which is punctuated, but not dominated by, edgy vocals that segue into her more ethereal and beautiful singing. If that sounds like a bit of a contradiction consider that the theme is grief, but it opens with an aria that is ever present in the background.
She explains, "I had a friend pass away and the song started out that day. It was a good three years until I finished it. At that point I took it to another friend of mine who came in and helped me finish the production and the writing structure. My friend's death was the one experience, which triggered it.
It is (interesting) the way that life unfolds, that I would have to be in a particular mood or state of mind, when the song would just float into the room or my mind and how it brought comfort at the time."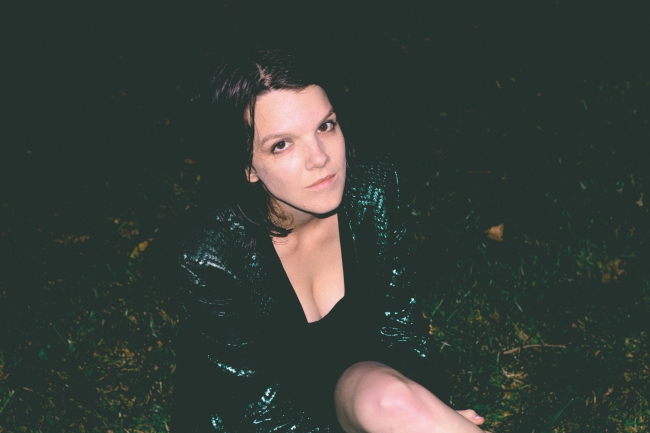 The accompanying video for "Death is a Teacher," is shot in black and white and is quite stark. Eden Iris talks about the video, "I do a lot of hiking around Southern California and I have always been fascinated, because growing up in New Zealand it is such a different terrain. The video was just me with my iPhone and Samantha (Myles) that day in the park.
We stumbled upon a clearing, and we improvised those shots. I made the decision when editing it to put it into black and white to give it the feeling that you are in a dream, and you aren't sure if what you are experiencing is real. She is haunted by this persona and feeling of death, which I represented.
When I was writing the song, I had this other vision about a woman who came to my door when I was very little. When I was about eight years old my great aunt died and that was the first time that I experienced death in my life. She (death) comes to the door and (it is like) she says I am not going to hurt you; I am here for someone else. You don't need to be afraid of me. She comes into the house, and she takes that person. I would see her again throughout my life. I was kind of embodying that imagery that I had in my mind. It is a really bizarre imagery. I think we often process the world through images.
We shot this in January after nearly a year of being in lockdown. Everything seemed really dark, but I feel optimistic now about everything. That is what I was feeling at the time and so I put on that big black cloak."
The song "Death is a Teacher," was a collaboration between Eden Iris and Australian songwriter Jess Harlen, who lived in Los Angeles at the time, but has since moved back to Australia. This was not the first time the two artists had worked together, as they co-wrote the songs "Dangerous Mind," the edgy, more Pop and piano driven tune "Demons," and "Queen," from Eden Iris' EP Demons. We would highly recommend you check out "Demons," on YouTube. Jess Harlen directed the video for "Demons," and she also took the photos for both the EP and for Fuchsia & the Grey.
As for the songwriting process when Eden Iris and Jess Harlen collaborate, "I will have a seed of a song, normally the melody and lyrics and she has this amazing ability to mold these songs into something that has a cohesive nature and structure that makes sense. Jess was a nice fresh face to bring these songs to life. She has a good ear for production and visually she is good. It is so nice to collaborate with someone on these projects, because you get very immersed in them, and it is really hard to remain objective. I love having another set of ears and eyes on the things that I do.
For "Demons," Jess directed the video. That was her vision, so I just showed up and performed."
There are a lot of musical influences in the music of Eden Iris and that is not a surprise considering the music she listened to when she was a child and teenager. She takes us back to that time in New Zealand.
"There was a lot of Rolling Stones, Beatles and Patti Smith, playing in my house when I was growing up, so good Rock songs were kind of driven into my bones. When I was a teenager I discovered the likes of Kate Bush, and it just feels like another world when you listen to her music. I really fell in love with her music. I think she had an influence on my musicality, although she is also a fantastic lyricist. I listened to Tori Amos, who has such beautiful and unique phrasing. I love that she is very cryptic with her lyrics. When I was around nineteen, I don't think I listened to anyone else, but Tori Amos and Kate Bush (he laughs lightly). I was just drawn into another world and those colors were inspiring. I like Stevie Nicks as well. She is a powerhouse," she says.
You hear the Rock influences, and Pop, a shade of Dylan / Baez like Folk-Rock and, Classical elements in Eden Iris' songs.
My mom got me into Classical piano when I was six years old. (One day) I picked up a guitar and I was gone. After years of feeling that you must play (on the piano), exactly what is in front of you…I think it is just the difference in the way I was being taught. I felt I had more room for creativity and improvisation on the guitar, after coming from a Classical background, which also definitely had its merits. It is very good musical training.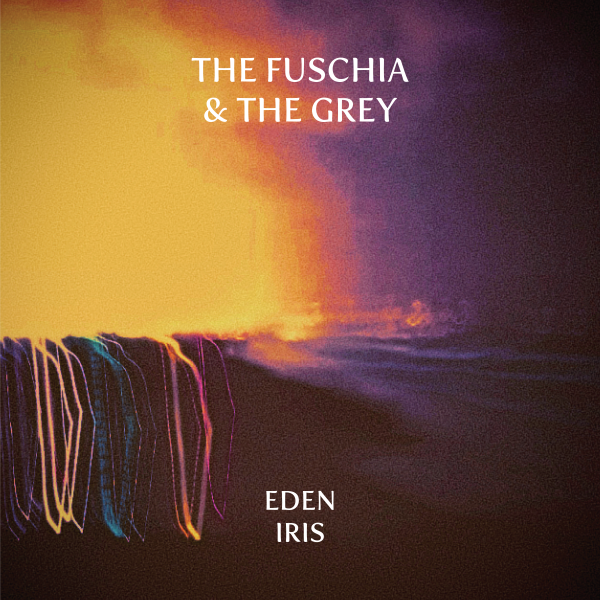 Like so many musicians and singers, Eden Iris started out busking, "I was fourteen and playing on the streets of Auckland, New Zealand. I was not singing (just playing her guitar) and then one day a guy came up to me and he said, it is all very well standing there with your guitar, but if you sang, people would pay more attention. I thought okay and I started singing. I am glad that he told me that," she says.
Eden Iris has also collaborated with some noteworthy songwriters along the way, Maia Sharp, and the song "Worse Things," (in 2016) in addition to, Grammy nominated songwriters, Bruce Lynch, (Kate Bush, Cat Stevens) and Jamie Candiloro (Ryan Adams, R.E.M.). Recently, Eden Iris and Maia Sharp collaborated on another, still to be released song.
Our conversation drifts back to the album, The Fuchsia & the Grey, "The songs came from all over the place and from (different) experiences. I felt like a different person from the very first song I wrote up until the last song."
The title of the album takes its name from a phrase in a spoken word piece, from a poem.
"I really liked that phrase and I felt as though it could represent the highs and lows of life, such as all of our mundane experiences (the grey) and beautiful highs (the fuchsia).
Lyrically my songs are about many different themes, so for the album title I wanted to use a phrase, which sounded a little cryptic or metaphorical, and left room for interpretation by the listener," she says.
So, Eden what color are you now?
"I just had a triple shot coffee, so I am all fuchsia right now. I am buzzing."
On a more serious note, do you think that creative people spend more time in one color than another?
"That is a really good question. I think sometimes, if you want to write a song and you are feeling sad you can really take advantage of that feeling. That can maybe lead to you stewing in negative feelings longer than you need to. I am trying to become a little more aware of that. We all feel good and bad at times, but I guess the difference is we (creative people) are catching it and putting it in a bottle," she says.
Those colors, sensibilities, and almost emphatic qualities that most creative people seem to have came to the forefront in 2015 when a then twenty-one year old Eden Iris left New Zealand and moved to Los Angeles to be with her wife.
"It is just such a different reality. I am very sensitive to the landscape and the physical environment that I am in. This is going to sound really weird, but even adjusting to the clouds in the sky, because they are very different in New Zealand. All the colors and the smells and in New Zealand there are so many birds. I am used to waking up to choruses of birds. That is something that I would say I miss.
There are so many cultural things, such as Kiwis are more reserved than Americans. I had to ruffle my feathers a little bit and come out of my shell," she recalls the adjustments she experienced.
The tender "Portrait of a Lady," is beautifully and emotively phrased by Eden Iris, with her layered background vocals. This is one of the prettiest songs you will hear.
When you listen to how incredible Eden Iris' vocals are, you are quite surprised when she relates the journey of how she arrived at this place as a singer, "I had lessons for a couple of years when I was in high school. I did not have a strong voice when I started singing. When I was eight years old, I didn't make it into the school choir, so I took that as I wasn't a good singer and I didn't sing for many years, until the busking happened. It took a lot of years to get a stronger voice, because I didn't think I could sing."
"That song, "Portrait of a Lady," was written during lockdown (for COVID-19). It is based on a portion of the movie Portrait of a Lady on Fire. It is set in the 1800s and it is about two women who meet and fall in love. They couldn't do that because it was forbidden. It is such a beautiful story. I picked up the guitar and it came out of the movie. That was a nice example of being stimulated."
Our favorite song on the album Fuchsia & the Grey is the song "I Just Can't Turn it Off," which we imagine now that venues are starting to open again, concertgoers will sing the words of the song back to her, as she performs.
She describes the song as, "coming from quite a personal place for me and when you are deeply in love with someone. As much as you love someone, there is always going to be a storm or obstacle that you have to go through to be with that person."
You can listen to "I Just Can't Turn it Off," here.
Other songs we would recommend are the nostalgic "Brittle," written with a 3 /4 time signature. Eden Iris describes the song as, "a declaration of love," and "it sounds like a love song from the fifties." "Blue Home," she says, "came from a place of pain and a relationship," when she was a lot younger.
If after listening to the songs on YouTube to which we linked, you like them then please visit the Eden Iris website and purchase them or the entire album. You will not be disappointed and a few years from now you can tell your friends that you bought that album, before she became the mega star that we think she is destined to be. You can also purchase the Fuchsia & the Grey through bandcamp, where you can listen to it. Just please remember the intent for artists putting their music up on this website, is so if you enjoy it, you can also purchase it.
You can follow Eden Iris on Instagram or her official Facebook page.
#EdenIris #EdenIrisMusic #FuchsiaAndTheGrey #RivetingRiffsMagazine #RivetingRiffs #NewZealandMusicians #MusicInterviews #NewZealandSingers #KiwiMusic #WomenInMusic #EntrevistaMusica #MujeresEnMusica #RivetingRiffsRevista
This interview by Joe Montague published June 16h, 2021 is protected by copyright © and is the property of Riveting Riffs Magazine All Rights Reserved. All photos are the the property of
Eden Iris unless otherwise noted and
all are
protected by copyright © All Rights Reserved.
This interview may not be reproduced in print or on the internet or through any other means without the written permission of Riveting Riffs Magazine.