You will travel a long way and you will meet a lot of singers, musicians and other people in life, before you will meet someone as nice as Eilen Jewell who took time out from writing more splendid songs and family life with husband Jason Beek and their five year old daughter Mavis to talk about her new album Gypsy. A decade had passed since Eilen Jewell had been our guest at Riveting Riffs Magazine, when she released her Sea of Tears album, and our conversation began with talking about the move from the northeast United States back to Boise, Idaho a few years ago. It was an important part of our conversation, because those Idaho roots provide the color and the fabric of Eilen Jewell's music.
"I felt pretty homesick almost as soon as I left (Idaho). Part of me enjoyed feeling homesick and I wanted to keep it up and to keep it going, which is why I stayed away as long as I did. I was gone for fifteen years and then I just felt like I had been homesick long enough and it was time to go home. I really have enjoyed being back here. Part of it is Jason Beek my husband and drummer and I, we were ready to buy a house. We felt we would never be able to afford that in the northeast. Now we have this sweet little home and two years after we bought our house we had our little girl, Mavis. It has been really nice to raise her here in Idaho. I don't think I could do the big city parenting thing. I see people with strollers on subways and I just cringe. I don't think I could hack it. I am just a western girl by nature," she says.
Seguing back to the album Gypsy, Eilen Jewell says, "(It has been four years) since my last album of original material. I released an album of Blues covers in 2017. It was called Down Hearted Blues. I started writing some of the songs (for Gypsy) eight or nine years ago. They were sketches and they didn't have any flesh to them. They just stayed in idea mode for many, many years. I don't know what it is about songs, sometimes they just lay there waiting and they aren't ripe yet. It is not time to really dive in. Now and then they will suddenly say, okay I'm ready! I am ready to be a song now and then I can flesh them out. I have learned to be really patient with each song. Sometimes it's a nine year process and sometimes it is instantaneous. You just can't force it one way or the other. Some of the songs on this new album are ones that did happen instantaneously. That is always fun and rewarding in a way. I also have come to enjoy the ones when you have to be patient with."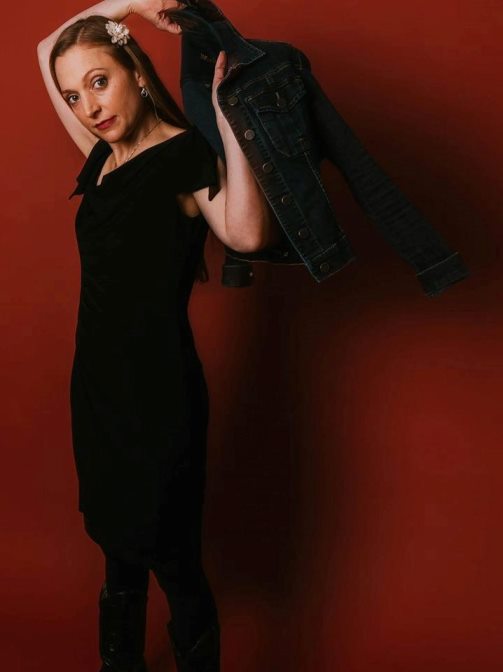 One of those songs, "79 Cents (The Meow Song)," provides a social commentary, not unlike some of the early songs of artists such as Bob Dylan or Joan Baez or perhaps today Peter Himmelman.
"It is not a political song, but it is definitely commentary. If you make any kind of social commentary today it (results in) this really heated political argument on both sides. (The lyrics) are my observations, my personal experiences and my emotions about what it feels like to be a woman in the U.S. Even if people disagree with the data, the statistics show that women earn seventy-nine cents to a man's (dollar). It is tongue and cheek and it is meant to be a farcical song, because I don't know how else to deal with things like that. With things that are really systemic and bother me I have to approach them with humor. It is some kind of defense mechanism that I have come up with over the years. It has a vibe to it that is kind of circus like. I was thinking about some of Bob Dylan's more humorous songs when I wrote it, but I am always thinking about Bob Dylan's songs," she says.
As for the musicians who appear on the album, Eilen Jewell says, "My husband Jason Beek is the drummer and he also sings backup harmonies. Jerry Miller (electric guitar, mandolin) can play anything and he is amazing. Jerry, Jason and I have been together since the beginning and the very first album Boundary County (2006). We are the core trio. Playing (upright) bass is Shawn Supra. We had some guests who were really fun to play with in the studio, Katrina Nicolayeff and she is an Idahoan. One of the little known facts about this part of Idaho is there are an amazing amount of really good fiddlers. In my opinion she is the best of the really amazing fiddlers. We have an old time fiddler's competition here that is nationally known and it is called The National Oldtime Fiddler's Contest & Festival in Weiser (Idaho) and she has been the grand champion of that festival, as well as a bunch of other competitions. She is left handed and she kicks so much ass. It was really fun to play with her in the studio and it made me realize I had never performed with another woman in the studio before. It was not fundamentally different, but I thought it was interesting."
Every left handed musician who plays a stringed instrument knows the challenges that come with that, but Eilen Jewell says that Katrina Nicolayeff approaches her fiddle in a unique fashion, "She doesn't restring it. She plays it backwards. Jerry Miller our guitar player is also left handed, but the difference is that he plays right handed. He plays backwards to what he instinctively wants to do. She plays with her left hand, so the strings would be backwards. She bows with her left and fingers with her right. I can't even wrap my head around how you would translate that in your brain, but she is a genius. It was really fun to watch her work in the studio, as she did a million amazing takes in a row. We have a really great pedal steel player and his name is Dave Manion (also plays lap steel) and he was incredible. These musicians are local legends and local heroes around here. I feel like Dave's pedal steel pulled things together.
We had two bands for the first time. We don't usually have a lot of guest musicians, but we really went to town on this album. We had a band called Hillfolk Noir. Alison Ward who is in Hillfolk Noir played the saw on "79 cents (The Meow Song)". The thing that sounds like a theremin on the song (she imitates the sound and it almost sounds spooky) that is the saw. She played it with a bow. We thought it would be perfect for that circus vibe. Steve Fulton played the electric piano (and engineered and mixed the album). A band called Lounge on Fire was the horn section for a couple of the songs, including "79 Cents." They are three different horn players who were amazing. They came up with a horn part on the spot. I love watching people at work in the studio. It is partly why I ask guests to be on my albums. It is like now my work is done and I have created these songs, which is the hard part. If you lay down the basic parts, you can invite other people come to come in and watch them do their magic. It is rewarding and I always learn something from them every time."
As for what she learned on this album, "I learned that there are people who can play the fiddle with their left hand. When Katrina Nicolayeff showed up in the studio I thought, wait what is she doing? I learned that horn sections are much more complicated than they seemed like they were going to be. All of the horns are very much like the human voice and as difficult as it would be for three humans to suddenly sing a three-part harmony, it is just as difficult for people to play those harmonies with horns. It was interesting to see how they would sing the part first. I would say why don't you do la, da la, da la (she vocalizes in soprano) and I will do (she lowers her voice to more of an alto range) do, da do, da do. They then translated that into their instruments. I thought that was really cool to see. We have never had more than one horn player at a time on an album."
In our opinion the song "Crawl," is the centerpiece of the Gypsy album. We are introduced to the song by Jason Beek's drums, which are soon joined by Jerry Miller's guitar. The song has a very classic feel to it and it is very danceable.
Eilen Jewel describes the song as being, "frenetically paced and up-tempo, but not upbeat (she laughs lightly) song about this feeling of being caught in between two opposing forces, which is how I feel I have spent most of my life, feeling a pull in one direction and feeling an equal pull in the opposite direction. Where does this feeling of restlessness come from? It is something that I have been trying to put into words for a long time. This is an example of one of the types of songs I started writing ten years ago. I have kept returning to it in bits and pieces over the past decade or so. I feel that it is one of the most autobiographical songs on the album, because of that, as it is describing where I have been at for so long. I wanted it to have this sense of discomfort. I didn't want it to be a lazy song or an easy song to play or to listen to. I wanted it to have a certain amount of angst. That driving, repetitive electric guitar sound is partly what I am going for with that, as far as the rhythm part goes. It seems like it came across the way that I was hoping it would. When Jerry Miller played the lead part it was really cool to see how he gave it extra angst. He has a way of making a guitar part sound like it is about to explode like a rocketship off of the planet and that is exactly what I was hoping he would do."
The bittersweet "You Cared Enough to Lie," is the only cover song on this album, "Originally, it was recorded by Pinto Bennet (and the Famous Motel Cowboys). He wrote it and he recorded it in the eighties (1985). Pinto Bennet is one of my favorite musicians and he is a fellow Idahoan. He is a living legend around here. Jason just produced what Pinto is calling his last album. Pinto is not in very good health. I hope this is not his last album and there are a lot more (to come). It (the album) is called The Last Saturday Night and through creating this album we got to know Pinto a lot better and we have come to feel that he is part of the family. Our daughter Mavis celebrated her fifth birthday and Pinto bought her a big old Piñata (she laughs lightly). He was even at our daughter's birthday party. He is a wonderful human being and I wanted to shine a spotlight on him. I thought with this being the only cover song on the album it would be a way to do that. I don't think he received the credit that he deserved throughout his life. His star was almost rising and then it would sink again. It would rise and sink. I wanted to show my appreciation for him as a songwriter and a human. He is a good person.
"You Cared Enough to Lie," is one of those songs that when I first heard it I instantly thought I have to do that song. That song is something that I can get behind. I like that it is playful and it is kind of funny. It is a little bit tongue and cheek and yet there is sadness behind it too. It is clever and it is one of the many songs that I wish I had written, but he beat me to it," she says.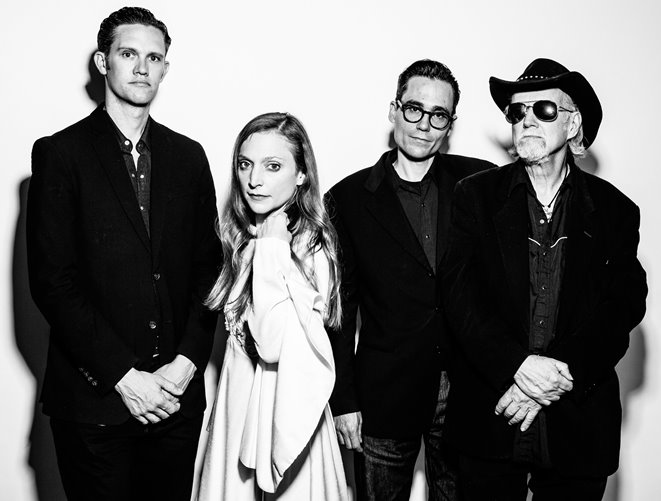 Eilen Jewell says the people who most often are drawn to her music are, "People who are familiar with the music of the sixties, so they tend to be people who are older than me and they are people who know a lot about music in general. I feel that is the case the world over. My fans are some of the most amazing music lovers and well versed musical people that I could ever hope to come across. I am constantly learning about music through them. I feel like they are really informed. They are really experienced and this isn't their first rodeo. They have been to shows like Altamont and Woodstock. They know how to see a band."
As for the title song she says, "Gypsy," is a song that I wrote about our little girl Mavis and this feeling I have as her mother that I want her to be as free as possible and the song reminds me of that freedom that I want her to have. We spend so much time as parents trying to shelter and to protect and to keep close. That has its place too, but I also feel like I need to remind myself to stay out of her way, because she really does have a lot figured out already. She is such a wonderful kid and I feel like we parents or at least Jason and I tend to go too far in the shelter and protect, keep close end of the spectrum. In a way it is a reminder to myself that she was born a free spirit and that her life will be a beautiful thing, as long as we let her be who she is. I wanted the song to have an ephemeral tone to it, because I wanted to have a lot of imagery of flying and weightlessness. There is a lot of freedom in that kind of weightless sound.
Jerry's solo echoed exactly what I had in mind. His playing is so incredible and over the years I have come to appreciate it even more. With each album that we put out and with each show that we do together I appreciate his genius more and more. I don't think once I have ever told him what to play or even given him suggestions. I don't know if he reads my mind or if he reads the mind of the song so instinctively that we don't even need to talk about how the song should go. He just does it."
The final song that we asked Eilen Jewell about was the song "Witness," and she described the song in this way, "It is a song about being in the moment and being present and being willing to accept opportunities to feel joy in the moment. I tend to write songs to myself and they are messages to me. They are reminders to me. I am going to be singing them for a long time hopefully. I want them to be interesting to me and to be things that I should be thinking about. Once little Mavis came along I felt that I have had more reminders from her to stay focused on the moment. Little kids are so in the moment and they are so present. That is their time zone. Now is their time zone. Grownups tend to be in completely different time zones. They are thinking about the future and the past and anything, but right now. I found there is so much joy to be had by focusing on what is going on right now for you in the present moment and that is really the only way that I know how to connect with people and especially little Mavis.
Gypsy will be released on August 16 (2019) and all twelve songs are good. Eleven of them are original tunes. For the past fourteen years Eilen Jewell has built a solid resume as a songwriter, musician and singer. Jason Beek and Jerry Miller have been there for the entire ride and provide solid support on drums and guitar respectively. If you enjoyed the early music of Bob Dylan, Joan Baez and Arlo Guthrie then you are going to enjoy the album Gypsy. At times it is introspective and at other times the songs provide commentary on the world in which we live.
Please visit the website for Eilen Jewell.
Top Photo: Photo Credit Joanna Chattman
This interview by Joe Montague published August 6th, 2019 is protected by copyright © and is the property of Riveting Riffs Magazine All Rights Reserved. All photos are the the property of Eilen Jewell and all are
protected by copyright © All Rights Reserved.
This interview may not be reproduced in print or on the internet or through any other means without the written permission of Riveting Riffs Magazine, All Rights Reserved