Erica Sunshine Lee Says "Holler If You Are Blue Collar"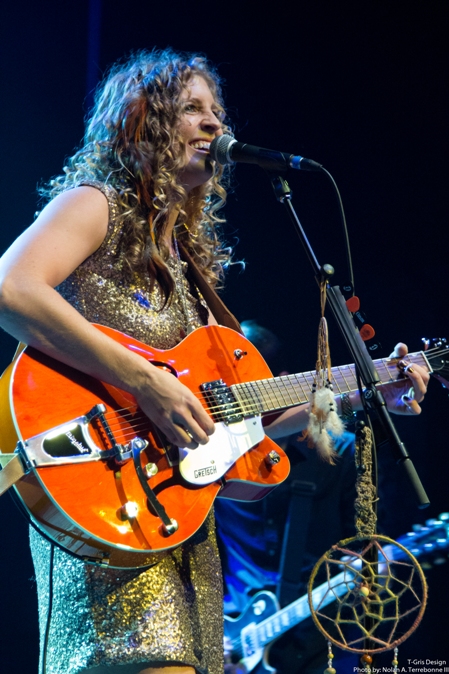 Erica Sunshine Lee was born and grew up in the small town Elberton, Georgia, she now lives in Nashville, Tennessee and she is loved by Country Music fans in Australia and New Zealand, as well of course, throughout the United States where she has toured extensively. She may be an independent artist, but Erica Sunshine Lee is busier right now than a lot of artists as she crisscrosses the globe performing her own songs, recording her fifth album with Kent Wells Productions in Nashville and she toured Australia twice last year, including a performance at the Tamworth Music Festival.
"I had an amazing time. It (Tamworth Music Festival) is the equivalent of Nashville's CMA Festival. The town goes from 20,000 people to close to 100,000 people that week. It is unbelievable and it is really awesome. People camp out and I didn't have a place to stay, because it was so booked up. The first two nights I found a place and then after that I met a girl who was at the songwriters sessions that I was playing a show with. She was fifteen years old and we talked about meeting up and writing together, so I said okay, let's write tomorrow. The next day I went to where she was staying about five miles out in the Outback and her family was in a RV. I asked them if I could stay there, because I didn't have any place to stay and they said sure. They were so nice. They just let me crash on the air mattress outside in the middle of the Outback for a week. It was perfect, we had a great time and I got to meet all kinds of talented artists in Country Music, Mr. Bill Chambers, his daughter Kasey Chambers who is famous over here in the States too. She has tons of songs on the radio over here, but she is a legend over there. There were different people I got to do shows with and I ended up writing with people.
After that I went on tour with Mitchell Shadlow who was signed to Sony a couple of years ago. It was really exciting and I had a lot of interviews. My single came out, "What It Takes To Be A Country Man," and that hit the top ten in Europe, so at the time that was the single that I was promoting and playing. I came back to the States and toured from March until August or September and then I was the only international artist elected to go to play at the Mildura Country Music Festival. I was the first international artist who has played there in about twelve years. I think, because I had written over fifty songs with Australian artists last year that the guy who led the festival felt like I was an honorary Aussie (she laughs), so he let me in. It was a great time and we played in about twenty venues in a spread of about sixty kilometers in ten days of just nonstop Country Music," says Erica Sunshine Lee.
"What It Takes To Be A Country Man," a fast paced, guitar driven tune, chock full of words that appeal much in the same way to working class America that Classic Country Music songs have in the past, now has its own line dance. A couple from Australia who are dance instructors heard Ms. Lee play the song at a concert in Mildura, Australia and asked her if she had ever thought of choreographing a line dance for the song, which pleased her, because she always felt it was the perfect song for a line dance. They came up with the dance, which you can see on Youtube and they are teaching it to people in Australia and they also went on a cruise where they were teaching the dance steps to Country Music fans.
Erica Sunshine Lee's appeal to the everyday man and woman is evident with the songs that she has been recording for her new, yet to be named album, which will be released in August or September of 2013.
Talking about the new album she says, "It has a really good mixture of where I am from, how I traveled and just more of the Country roots and the song that I wrote for my daddy and all the other hard working people out there called, "Holler If You're Blue Collar," will be on it. It is a song about my daddy and Papa Joe and a lot of people from my small town that I know who work all of the time and who work really hard, outside in the freezing cold or in the hot Georgia heat, in the sheds and on the farms. Some people just can't appreciate that, because they have never been around it. There is nothing wrong with being white collar, but there is just something different about down to earth people who have worked with their hands all of their lives and that is my entire family. I was raised in a home where you have to work really hard for what you have and appreciate things. It is a really cool, rocking, fun party song.
There is another song that I wrote (for the new album), "All I Can Give You," and I wrote that in the car on the way to Phoenix. It is a very sweet, old school, Country classic feel, with "All I have to give you is my heart and I hope that is enough." It is about traveling, being gone and about real Country Music, which is what I like. I want people to understand that it is awesome that there is a crossover Pop Country, but there is something honest about the really early classic Country Music.
(Country Music) tells a story and that is something that I don't want to get away from. There are lots of people who inspire me, like Loretta Lynn, Patsy Cline and Hank Sr. and all the people who (started) this genre, the Country Music that we know. I love that and I appreciate that so much. I would never want it to get lost. I like bringing in some Rock and some Bluegrass flavor into it, because I just write so many different types of songs and it is sometimes hard to choose what songs are going to go on the next album. I think from playing them here in Georgia, Tennessee, in Australia, New Zealand and California, you get generally a good feeling for what people like and that they can relate to. Those are the songs that I am really going to push on this next record. People have said, when are you coming out with "Georgia For This," or where can I download "Holler If You're Blue Collar." I just say they will be on the next album, I promise," says Erica Sunshine Lee.
The song "Georgia For This," is a mid-tempo song that was co-written with Joe Denim. Ms. Lee reflects back on what it was like to be cat fishin', drinking cherry cokes, eatin' fried chicken and joking with all her friends instead of being stuck in traffic jams in California where she has toured and where she lived for seven years (San Francisco). There are plans to shoot a video for the song this summer and Erica Sunshine Lee believes this is a tune that is going to be a hit with music fans and we agree.
Erica Sunshine Lee grew up the youngest of Kathy and Lester Lee's three children. She has a brother and a sister, but she wants to make it perfectly clear that she was not a spoiled baby.
"We had to work hard. My daddy was the owner of the drug store and when I was little he did everything. Until this day, if there is anything that needs to be fixed, my daddy can fix it. He can fix the plumbing, he can build stuff, he can work with wood, he can fix cars and he is a jack of all trades. He is definitely a true southern gentleman and he is a godly man. I was lucky to be raised by awesome Christian parents and they have been married for thirty-six years. My mama is an amazing woman. She raised children and she also kept other people's children for the first fifteen years of my life and then she went into social work. Both of my parents are very loving and they have big hearts. They live in a small town and they still live in the same house that I was born in. It is the same road that my daddy grew up on and that is why I wrote a song called "Woodland Road." There is so much history with my family growing up there and with his family being there. His daddy built the house that they grew up in. "Woodland Road," is a really special song about where I grew up. My parents just love the town and they love their friends. They like being at home in a small town. I am just a bit of a big city (girl), travel all over the place gypsy, so they don't really know where I got that from (she laughs), because they are so opposite. My brother and sister are so stable and they have families, whereas I am just all over the map literally and figuratively. I just have so much going on. They (her family) have been really supportive of me and they helped me sell merchandise at my big show in Athens (Georgia) last week. It was awesome. They are awesome parents and they totally helped mold me and my values. They gave me the faith that I have today," she says.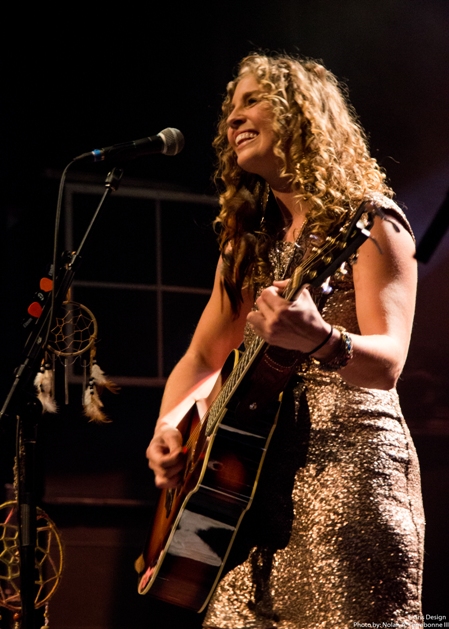 Ms. Lee says, "The first time that I remember writing, I was probably ten or eleven and I just wrote poems to vent. I never ever thought anything of it. I have been singing since I was five, but I didn't start writing song, songs until about six or seven years ago. After a breakup, I just started writing about what happened and to get those feelings out on paper, sometimes it is the best thing. I know most people who hear a songwriter who is happy or sad are able to relate to that. Singing about it has always been one of my ways to express my emotions. I don't mind talking, but sometimes it's hard when you are upset about situations to actually communicate that. For me it is easier through music to articulate it. I have had all kinds of life situations with my family or relationships good and bad and all kinds of inspiration from daily life, so I just pick up a pen. Whatever mood that I am in or whatever has happened that day and there are people, with whom I come in contact, it all just flows into different songs. They just take on a life of their own."
As for singing those deeply personal songs in front of an audience she says, "Sometimes I just forget that the audience is there and I get lost in the words. Sometimes the more serious or sad or emotional parts of songs like "I'm Just Your Woman," and "I'm Still Me," which even though I wrote them over a year ago, I still have a hard time performing them, because they are so real and close to home even now. It's not something that just goes away. I have had to get a grip sometimes in the middle of the show so I didn't break down, but that is how honest, real and purely emotional my songs are.
"I'm Still Me," is my favorite song that I have ever written and I still love to sing it as much or more today than when I wrote it. I remember just sitting in a room and kind of taking it in. After a horrible breakup that can seem to completely shatter your world and slowly and surely months later you start to realize that you still have to move on. It is the same whether you lose a boyfriend or somebody dies or anybody that you lose who is not a part of your life anymore. It is hard to breathe. It is hard to sleep. It is hard to do anything without that person, because you were just so used to being together, but for me after a while I thought I have to pull it together. I still have to breathe. It was my best friend who said, 'You were who you were all of those years before you met him and you are still going to have to be you after that.' I just thought about that and it made me put together this song. Tomorrow will still come and I will take a shower and I will put my clothes on, brush my teeth and I will walk out the door, like I did before. You still have to move about your daily routine and the world doesn't stop turning, because your heart is broken. Eventually you can drive by their exit and not breakdown. You can go to the first restaurant that you ate at and not cry. You can hear that song on the radio that was your song and not have to change the station, because those memories aren't as raw and you can move on. I know with one of my other songs "Not Hard To Replace," I said time was the drug that I needed, to realize that you're not hard to replace. I have been through one relationship since I wrote that song and then after a couple of years of singing it, it turned out that the next relationship and the next heartbreak, it applied even more. I still had to convince myself every time that I was singing it that tomorrow will still come. I will still be okay. I will get through this. I think for a lot of people who hear that song it really reaches them, because they can totally relate to how hard it is to move on and to pick up the pieces and to start over. You are who you are as a whole person and you are not a whole person, because you are with someone else. People tend to forget that. Hopefully that is just a reminder that no matter who can come and go in your life you are still a whole person by yourself with or without somebody else. It is those people that you meet and the parts that you change or the things that they leave with you that enhances who you are as a person. You have to use those memories and those experiences to better yourself and not let it drag you down."
Erica Sunshine Lee is an independent artist who you might find handing out flyers about her music at a University of Georgia Bulldogs football game promoting her very, very good song "How 'Bout Them Dawgs," a tune the University of Georgia ought to consider using in their marketing schemes. You might find her hauling her own gear or making the arrangements with the venues, setting up her music video shoots and planning her tours. She is very good at the business side of music and as we said in the beginning she is one of the busiest artists that we know as far as touring goes. She has put to good use her education in Business Management and Marketing.
Ms. Lee is also a lady who is not afraid to write about subjects that other people might think are too far out in left field to be commercially successful, such as her song "Whipped Cream," but it seems to me there are a couple of very talented fellows in the music business who have carved out very successful careers for decades now, by being a little out there and their names are Ray Stevens and "Weird Al" Yankovic.
About "Whipped Cream," she says, "I am a sweet addict. I crave cookie dough, ice cream and cakes. I don't really drink alcohol, so I guess my outlet is more sweets and junk food, but I have always been addicted to whipped cream. All of my friends laugh, because when I get hot chocolate I ask for extra whipped cream. Every time that I go to get ice cream or a hot fudge sundae I will say extra whipped cream. It has just become a known fact that I love whipped cream. As a joke when I was writing a song, I went well, I am going to write a song about my love for whipped cream, because I couldn't find a man that I loved that much (she laughs), so I wrote a song about it. I started putting music to it and it was catchy. It turned into such a fun song that everybody from three year old kids up to eighty year old men and women, people at the farmers markets, at the shows and at the concerts were just dancing and singing along and everybody is smiling and having a good time. When I went to record it, a producer here in Nashville, I won't name any names said, I just don't think that's a song that I would waste money on it's just not commercial. I said it's my song, I wrote it, I like it and other people do too, so I am cutting it. I am recording it for this album. Then when I finished this recording she had to eat her words and say, I get it now. It is totally you, only you. It's not for everybody to sing. I am a writer, but I am also an artist, so the songs that are about me, aren't necessarily for Carrie Underwood to sing, because she might be too skinny to like whipped cream. I am honest and I write stories about me and my story. Humor and the light heartedness and being able to joke around and stuff is just who I am, so I wrote it. The people who hear it can't get it out of their heads. Guys love it and girls love it. It is just a fun song.
Sometimes people in Nashville are really tough critics and they are looking for the perfect song and I think they overlook personal experiences and the fact that people all over the world can relate to that versus one man in a chair with the title CEO who has the decision making process. Well if you don't have a million dollars then we aren't going to sign you. At the same time, I think if I get enough fans of my own, if I play enough shows, if I get enough downloads and I get enough people following me and behind my music then there are ways to work around the system. I am more than willing to work at it, without just having an overnight hit on a fake reality TV show. I am doing it the hard way and that is just fine, because that has pretty much been my whole life."
If Erica Sunshine Lee is the type of singer and songwriter that comes out of little towns in Georgia then Riveting Riffs Magazine says, give us more.
Please visit the Erica Sunshine Lee website.
Interview by Joe Montague, February 2013 Photos by Nolan Terrebonne, protected by copyright © All Rights Reserved Return to Our Front Page
This interview is protected by copyright © and may not be reproduced in print or on the internet or through any other means without the written permission of Riveting Riffs Magazine, All Rights Reserved