Recently, film, television and theater director, screenwriter, actress and producer Eva María Milara from Barcelona, Spain was our guest at Riveting Riffs Magazine. Ms. Milara took time out from filming two films in which she acts, directed and wrote, including the short comedy film, Open Citation, which will be entered in a film festival. Right now, the film is in the post-production stage. Other films which she has directed include Tengo sitio, El Yerno Perfecto and Obsesíon and she acted in the film Jóvenes inocentes., directed by and based on the novel by David Gonzalez.
Eva Maria Milara's story is not the fairytale of the little girl who grows up dreaming of being an actress someday and she then realizes her dream. Her story is quite the contrary.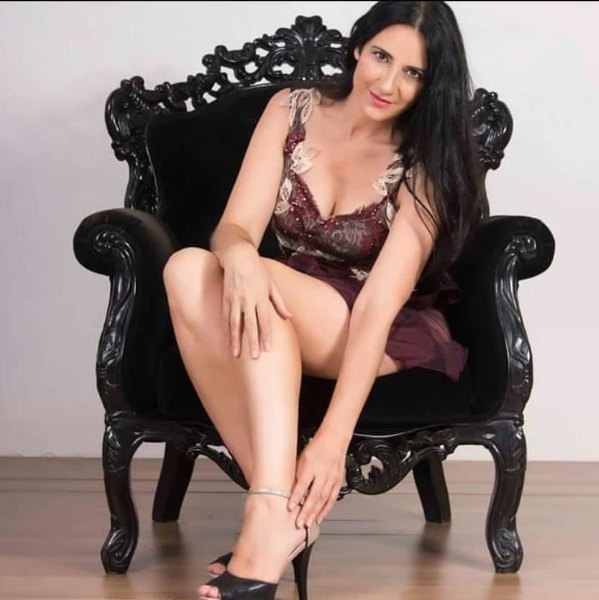 She explains, "We were like nomads living in different places in the countryside. I was born in Puertollano in the province if Ciudad Real and we lived in rural towns like Extremadura and Castilla la Mancha Cabañas de la Sagra in the province of Toledo, before moving to live in San Feliu de Llobregat (located in Catalunya (Catalonia), not far from Barcelona).
I was more involved with music than I was with film and television, but when we moved to the Barcelona area, we had more access to the television and film. In the countryside we only had one television channel. Now I took a greater interest in film and television. The first time that I went to the cinema was when I was sixteen or seventeen years of age.
The first movie I saw was Rocky, with Sylvester Stallone and I thought it was really violent. It was like living in an unreal world. (The cinema) was like a big TV screen and I felt like I was living in those moments in the film.
The first ime I saw something presented on stage in the theater I was eighteen and I was shocked, because everyone was naked on the stage!"
However, just so you do not think that Eva María Milara was totally distanced from performing she enlightens us about her childhood, "Here in school we have a time when you not only have lunch, but you also spend time doing different things with other people. I was one of the oldest children, as there were different ages and grades. Sometimes we did theater, or we read books to entertain the younger children. I also directed the little ones and that was my first experience with performing."
We share a joke about how that was really when she gained her first experience with being a director.
There was the briefest moment in time when Eva María Milara thought of pursuing a different career path, "I took some hairstyling courses, but I never worked as a hairstylist. I tried to color my own hair and I made a big mistake! I realized this was not for me! (She laughs)"
As for deciding to pursue a career in acting it started in the most innocent of ways, "I saw in a little neighborhood magazine that they were casting extras for a Spanish film in a place nearly two hours from Barcelona and I went there, because I wanted to be an extra in the movie. I enjoyed the experience, so I decided to go ahead and try to be an actress. It was a super easy decision for me."
I went to La Bóbila Cultural Center, locally and I booked a theater class. I studied for the first two years with one teacher, before he left. I decided to stay two additional years and I learned how to express myself with movement and my body, because physical (acting) is really the basis of theater. During those four years I learned to have stage presence and how to use my voice effectively, and because they had a stage, I was able to act more.
After my time at La Bóbila Cultural Center I acted with different semi-professional theater companies, while I was looking for a company that seemed like the right fit. I found that with Estrellados en Acción and Ray Orega."
Details will soon be announced about a touring play that Eva Maria Milara as been asked to direct in 2021 when hopefully the arts scene in Spain and the rest of the world returns to normal. Originally, the play was to be presented this year (2020).
One of her earlier television experiences was with the series Killing Eve, in which she appeared in episode three of the third season, when it was presented on HBO and it was an unusual experience.
"I was cast on the show for a minor and uncredited role, but before I left for the shooting I received a phone call and they wanted to know where I was, because they were expecting me to do an entire scene and with dialogue. When I arrived, they gave me the script and they told me they wanted me to do the whole scene. I had no advance warning that they were going to do this.
While they were doing my makeup, my hair and the wardrobe I was still reading the script! I only had ten minutes to prepare and there was a coach telling me what I needed to say and do in front of the camera. They were in a rush to film the scene and I could hear them talking and they wanted to know where I was.
I asked for more time to prepare properly for the scene and they even told me to read the script in front of the camera. They filmed the scene four times and the fourth one was the one that made the cut. In the end they cut out almost the entire scene, except for about five seconds. You can hear me, but you cannot see me. It was a good learning experience and the team treated me really well after that," she says.
Eva Maria Milaria partners with David Gonzalez to operate the not for profit organization Young Talent Films, founded by Gonzalez in 2015. Their primary goals are to produce independent short and feature films, music videos and advertisements. Eva María indicates that she has also directed and produced some LGBTQ short films.
"The LGBTQ projects are important because, as is the situation for women in general where there are fewer opportunities it is the same for those people in the LGBTQ community. They are a minority and I believe that we must support all groups that feel displaced. I also have many friends who belong to this group and I really sympathize with them. David Gonzalez who is my partner in Young Talents Films is gay also.
I thought Sirenas (a short lesbian film) was a really good project to be a part of, because I think this type of relationship is something that we need to see as being natural. I wanted to be a part of this type of a project that sends a message that we should not discriminate against people who are old or like in this case against two women in love," she says.
Just so the readers understand Sirenas has as its central characters two senior and two young women who become romantically involved. For a film that is only 6:20 in length it accomplishes a lot of things, it provides a bridge to acceptance of same sex relationships, it provides a bridge between generations who grew up in a different culture, it demonstrates love and caring between two seniors and their granddaughter and finally and most importantly it presents all of these things we just mentioned within a framework that should be considered normal.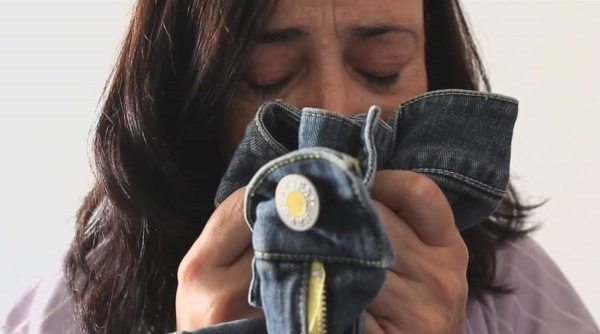 This leads us to another situation that cannot be considered normal and which this publication has voiced our opinion repeatedly during the COVID-19 crisis in Spain. The abject failure of the government to recognize the needs of the artistic community and to provide meaningful financial assistance when they have done the exact opposite for other employed individuals and for companies.
"I am involved in an association with other directors and only the people who were doing something and had to pause it received help. The only people who received financial assistance were people who were at that time working in a play or a film, but not the rest of the artistic community. You had to show them how many days you worked in the previous months to show them that you were really an actor or actress," she says.
For those readers who are not a part of the arts and culture community, the point here is that actors, actresses, directors, producers and other people associated with a film, play or television series are indeed working when they are not actively shooting a film or acting on stage. There are auditions, rehearsals, for playwrights and screenwriters they are preparing scripts, directors and casting directors are working, but never on stage and then there are the people who work on pre-production and post-production and film editors. The same rules were applied to those in music that unless they had an active tour scheduled, they were not eligible for financial assistance. Spain was not alone in abdicating their responsibility to the arts and cultural community, but countries such as Germany, France and Canada recognized the importance of this element of society (This paragraph is an editorial comment).
As we wound down our interview, we asked Eva María Milara three quick questions.
What is the one thing you like the best about being a screenwriter?
"When something comes to me to write, I can also envision where I am going to film it, the people I will filming it with and how I will edit it."
What is the one thing you like best about being a screenwriter?
"I am really demanding of people and I like to control everything." (editor's note: Remember that little girl at school who was bigger than the other children, so she was the one who got to direct them and tell them what to do.)
What do you like about being a producer?
"I don't enjoy being a producer, but it is necessary, because of the circumstances and if I do not do it who will?"
Please take time to visit the website for Eva María Milara where you will find numerous videos of films and television series in which she has performed, directed, written and produced.
Top Photo: from the film from the film Cita abierta, photographer - Jeannine
#EvaMariaMilara #EvaMariaMilaraActriz #EvaMariaMilaraProductura #EvaMariaMilaraDirectora #RivetingRiffs #RivetingRiffsMagazine #DirectoraMujeres #CineEspanol #CineCatalan #PeliculaCatalan #PeliculaEspanol #CineEntrevistaEspanola #PeliculaEntrevistaEspanola #ActrizEspanola #CineActriz
This interview by Joe Montague published July 26th, 2020 is protected by copyright © and is the property of Riveting Riffs Magazine All Rights Reserved. All photos are the the property of
Eva Maria Milara unless otherwise noted and
all are
protected by copyright © All Rights Reserved.
This interview may not be reproduced in print or on the internet or through any other means without the written permission of Riveting Riffs Magazine.