Australian composer and pianist Fiona Joy Hawkins who has toured internationally numerous times including several performances at the infamous Carnegie Hall in the United States, joined us recently from her home on top of a hill in Kendall. A home she describes as, "You can kind of see the edge of the village everywhere. It is lovely here."
She joined us to talk about her new album Moving Through Worlds, a collection of fourteen songs that she composed (with the exception of Prelude in E Minor) and describes on the album's cover as, "A Piano Journey that Finds Joy." Fans of Fiona Joy Hawkins will be familiar with the names of some of the team that she assembled for this album, as they have been a part of that musical journey for several years now. Will Ackerman and Tom Eaton and Rebecca Daniel is back playing violin and she also did the violin arrangements. Tom Eaton also mixed and mastered the record.
The album is released on Hawkins' own label Little Hartley Music. The album jacket is stylish with artwork and graphics created by Alicia Moodley and Junior Massive, with photography by Liz Linder and Rob Smith.
Fiona Joy Hawkins takes a few moments to give us a peek inside her songwriting process.
"Songs come to me in different ways. Sometimes I may just be singing in the shower and I will come across something really pretty. I will think, okay while I have it in my head I will go to the piano and experiment with that. How that will evolve will depend on my mood of the day. Other times I will hear something, feel something or I will have an emotion and I will sit down at the piano specifically to write it out. A lot of things will evolve out of improvisation and yet they are not improvisations. This album was the first time that I sat down and did that with those two Aqua improvisations. It is not something I would normally do. I am not a big fan of people just sitting down and recording something. I never feel like it is good enough, but I did a little bit of it this time.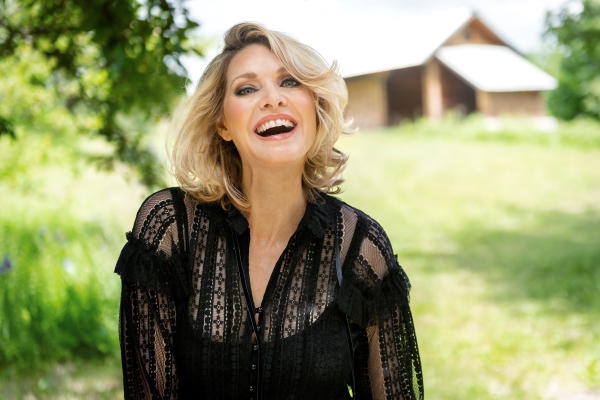 The song "For the Roses," was written for my grandmother and it is telling a story as a piece of music.
Sometimes a song will start as a melody and sometimes it will start as a really cool rhythm. I will be sitting at the piano and I will get this rhythmic thing in my head. I will go oh my god this is great and now I have to expand it. Now I need to get some great chords happening. It literally could have started as the rhythm I heard (played) on a drum. My songs come to me from different places."
As for why her title song and the album are called Moving Through Worlds, she says, "The songs come from different worlds in the timing of my career and with different things that we are facing in the world today. For example, I wrote the song "For the Roses," when I was 12 years old and that was performed at my grandmother's funeral. The song spans across several improvisations that I recorded. That is forty-two years. The simplicity of a young composer's writing compared to the sophistication of an impressionistic improvisation by a seasoned musician are worlds apart. It is not just musically, but it is also the thinking and the storytelling that goes with the maturity. All of the songs fit perfectly well on the same album, because it is the same career and I am the same writer. Subject wise I am moving through worlds from climate change, with fire and water and other issues that I cover with songs on the album," and as we talk it is almost like listening to the melody of a song, with her voice rising and falling gently and one sentence naturally flowing into the next.
One of those worlds to which she alluded was fire and it seems with each passing year the wildfires in Australia become more intense and the devastation and loss of wildlife and property even greater.
"There were four tracks on the album that were fundraisers for the bushfires. I released one every three weeks (starting in 2019) until the end of January (2020) and all of the money from those four singles went to wildlife or firefighters. We raised a few thousand dollars, which was great. Then when I did the album, I put the songs on it," she says.
The titles leave no room for doubt concerning the subject matter, "Tolling of the Fire Bell" and Bushfire Moon," the latter one recorded on her Stuart and Sons piano during the raging bushfires. Some of the other songs on the album were also recorded on her Steinway piano.
Looking out the window was horrible. We could hardly breathe. We were all scared. Around our house there was a ring of fire. I think the closest it got was seven kilometers, but we couldn't see it and we knew it could come over any ridge at any time. In some cases, the fires were traveling so fast. There was a lot of fear.
I remember driving down to Sydney when the fires had all gone out and going for kilometers through totally charred bush, to the point where the signs were so totally burned out you couldn't read them. I remember just crying, because I couldn't imagine any animal surviving. For me the worst part was the animals. We lost so many and there was nothing they could do.
Louise Green who works at Little Hartley Music is the artist who painted the covers that I used for two of those singles. We auctioned off the painting and we raised eight hundred dollars from it, which was great. We took on a whole art fund raising thing and it helped to get me through.
There is a zoo near here that helps to rehabilitate koalas and helps to put them back into the bush. I love wildlife and I used to work with Wildlife Information and Rescue," she says recalling the events of late 2019 and early 2020.
"I am moving through worlds and there are quite a few doors that opened to bring these pieces of music in.
The fires were so horrifying to us that in some ways the only way I could cope was to do something positive. That is why I released some songs to raise money, knowing that they could do some good ahead of the album. You can either curl up in a ball or you can do something helpful. The latter avoids falling into that depression trap. As artists we are really sensitive when we take on the world around us. My survival instinct is to tackle issues head on. It was a good direction for me and something positive. There are no silver linings to bushfires, but there was something positive that I could get out of it," says Fiona Joy Hawkins.
"Calling County Clare," a Celtic song is one of the prettier pieces of music that you will hear this year.
"I like to think of it as a joyful, Celtic, piano dance. It makes you smile. It is not the general direction of the album. You probably noticed that the album starts and finishes with the same theme, because the song at the end "Twilight Moment," has the same theme. It is slower and it is done with layered vocals. I fell in love with that really simple melody.
Paul Jarman played the Irish whistle for "Calling County Clare," and it was my idea. I wanted that to be a Celtic song.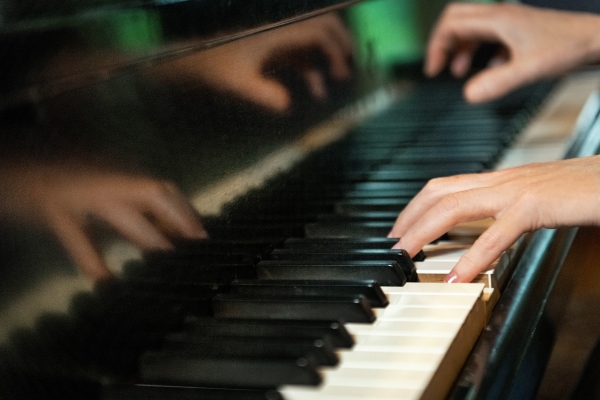 I record the piano pieces and then I sit down with the production team, which is Will and Tom and I talk about what my feeling and instinct is for that piece of music. Will weighs in and says I think I hear an English horn in there as well. It is a discussion and there is never any arguing and there is never any disagreement. We all felt the same way about these songs. Will pushed me more this time to leave some things solo. I wanted to put instrumentation on "For the Roses," and he kept saying Fiona these pieces stand alone, please don't cover them up. There are only a few songs that have a fair amount of instrumentation. Most of them only have one or two other instruments on them. That was Will saying let's roll this back a bit and make this about your work. Let's keep this as impressionistic piano," she recalls.
As for her comfort level with Ackerman, Eaton and Daniel she says, "You work with people, because they understand you and they are part of your creative team. They get it. You trust them with your music. You trust them with your ideas. They never let you down and you get the results that you want. I am almost afraid to go somewhere else, but because of the bushfires and because of COVID I had to. In that process I discovered Peter Stevenson and he is forty minutes away. He has worked with Sony for years. He came up and he recorded the three songs that I did on my Stuart and Sons piano at home. I did all of my vocals, and Rebecca's violin for "Song for Louise," and Becky's vocal on "Crystal Desert." Then we sent all of the songs back to Tom (Eaton) and he mixed them. Tom mastered them as well. I really am moving through worlds. It was three years, six studios and two pianos for this album."
The music video for "Calling County Clare," begins with the look of a vintage home movie and transitions into some stunning landscape scenes from the coast of Ireland.
We were on the beach at Port Macquarie (New South Wales, Australia) to the coastline of Ireland. I always say that I feel a close connection to that Celtic music, because all of my family go back to Scotland and Ireland. It is in my DNA, so that idea of one coastline to the other is perfect.
I have never been to Ireland, but I was supposed to be over in the UK in July, but of course COVID came along and I'm not going anywhere. I'm stuck in Kendall.
There is another video for "Twilight Moment," and it also has drone footage of Ireland. "Twilight Moment," is my favorite song," says Fiona Joy Hawkins.
Our conversation segues into another song she loves, "Song For Louise," "It is very Oriental. I have this thing that I love China and I have toured China 5 times. I love the Chinese people, I love playing there and I really enjoy their culture, particularly the food! That comes out in that piece.
Becky (Rebecca Daniel) did the violin part and she wrote that violin part.
The day that Pete Stevenson came and recorded at my house I had "Bush Fire Moon," "Prayer For Rain," and he said we have a little bit of time left, so why don't you just start playing. I thought here we go again, I don't particularly like improvisations, but let's just do it. I did one take of "Song For Louise," and he said I've got it. Let's just stop right there. That is how that music came about."
As for the arrangements of the songs on Moving Through Worlds, she says, "With Will Ackerman and this is typical of Wyndam Hill, for example the cellist comes in and you sit down with the cellist and you talk about what inspired the piece of music and where it came from. You talk about the time signature. You talk about what key it is and you ask if they would like a chord chart. You talk through your vision of the song. Then you tell them to forget everything you just said, to go in there, close their eyes and to play whatever happens. The magic is outside of this square. If you give somebody a notation you have limited yourself, because they are the cellist and the one who knows their instrument the best. Magic is what comes out of that moment when they just sit down and play. Sometimes when there are accidents, they become the most beautiful pieces. The arrangements are not done in the traditional way."
"Passing of Midnight," is both poignant and a celebration of life all in 3:39.
Fiona Joy Hawkins explains, "The "Passing of Midnight," is about my best friend Annette Crossley and we called her Dunnie. She worked with me at Little Hartley Music and she died from cancer on the stroke of midnight on a full moon. When we found out she had cancer it was already quite advanced, and she died within a couple of months. I had written a song called "A Song for Dunnie," and I needed to put a few things to bed on this album. One of those things was revisiting the "Passing of Midnight." It starts out in one world and then the song changes, as it goes back to the "Song for Dunnie" theme. You hear the transition and you go where is this song going and what is this song doing? The song starts out sad and pensive and then moves to being how I like to remember her life, as being happy."
Fiona Joy Hawkins has taken us from the bushfires of Australia to the coast of Ireland and we continue with her on this journey through worlds with a trip to Antarctica through her song "Crystal Desert."
"Crystal Desert is the nickname for Antarctica. I have a fascination with Antarctica. I went down there on a four-hour flight and we circled around 10,000 feet up in a huge Boeing. You could still see so much. It is like the Swiss Alps. That trip made me want to actually go there (on the ground), so I went on an expedition cruise. We landed on islands that we don't know if anyone has ever landed on. I sat with penguins and I wrote "Dance of the Penguins," "Flight of the Albatross," and the other one was "Crystal Desert." I always wanted to pull it back and do it in a totally different way, so I revisited the song and did it how I always wanted to hear it. There is Rebecca and me on it. I wanted to have that crystal violin sound, but I wanted the rubato of the piano pulled around, so it was more emotional. I also wanted layered vocals and I have a five-part harmony underneath.
Please take time to visit the website for Fiona Joy Hawkins and you can also follow her on Instagram. You can listen and watch the music video for the song "Calling County Clare," from Moving Through Worlds here.
#FionaJoyHawkins #CallingCountClare #AustralianPianist #AustralianComposer #AustralianMusic #RivetingRiffs #RivetingRiffsMagazine #MovingThroughWorlds #TomEatonMusic #WillAckermanMusic #WyndamHillMusic #LittleHartleyMusic #AustralianRecordLabel #RebeccaDaniel
This interview by Joe Montague published September 3rd, 2020 is protected by copyright © and is the property of Riveting Riffs Magazine All Rights Reserved. All photos are the the property of
Fiona Joy Hawkins unless otherwise noted and
all are
protected by copyright © All Rights Reserved.
This interview may not be reproduced in print or on the internet or through any other means without the written permission of Riveting Riffs Magazine.