It is difficult to know where to begin a conversation with Florence Dore, as her creative and scholastic achievements are plentiful. She has taught creative writing and American literature (fiction) at the University of North Carolina, Chapel Hill since 2010, during which time she authored three books, raised a daughter with her husband Will Rigby and most recently released a splendid album Highways and Rocketships. Florence Dore received her doctorate in English from the University of California at Berkley. Her life began in Nashville, and among the places along the way that became home for a time, was New York City, before finally settling in North Carolina.
After spending an hour and one-half in conversation with Florence you come away with deep respect for her insightfulness, smile at her quick wit and due to her warmth and generosity you come away ninety minutes later convinced that you must have been friends in another life.
We decided to begin with digging into the roots for her passions for literature, writing and music. Where did this all begin?
She thoughtfully says, "I think it was the music. I would say the two things are similar parts of me. It is my love of literary beauty related to whatever that kernel of joy is when you are really small and your enjoyment of music and your response to beauty that maybe is irrational beauty and artistic beauty. I think they are similar.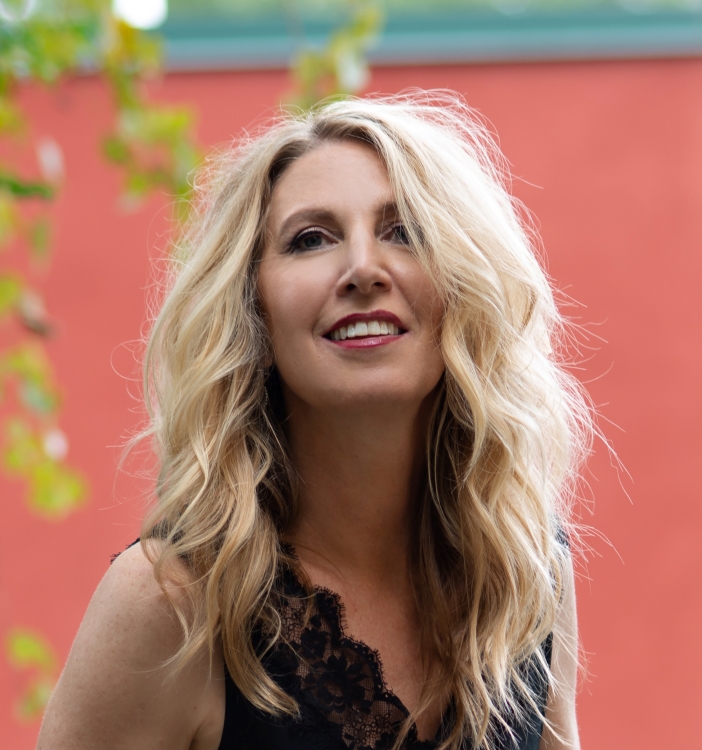 In terms of the chronology of my life, music happened first, I grew up in Nashville and I was around music all of the time. My uncle was a guitar player, but (nobody else) in my family really was musical). We ended up singing Johnny Cash (songs) when I was small. I made up songs all of the time when I was really small, before I even (played) the guitar.
We had these roller skates that had metal wheels with ball bearings in them. I remember with my siblings skating around in this office building parking lot and making up songs to the rhythm of the whirr," We share some laughter about maybe she was the real inspiration behind the song "Brand New Key," by Melanie, continuing she says, "I think children are musical. It is a human attribute. My mother had a lot of records and I remember listening to The Band or The Beatles or Joan Baez when I was small. Probably that had something to do with it.
I really wanted a guitar and I got a guitar. I was seven years old when I learned how to play. I learned how to play "Freight Train," by Elizabeth Cotten. That was the first song I learned how to play. I was really interested in Folk music, so I just learned a bunch of songs from a very young age.
I always loved stories and reading books, but it wasn't until I was in high school that I was arrested in the same way by the written power of the literary word, such as poems and novels. It just went on from there."
The 'there' culminated with her teaching twentieth and twenty-first century American literature.
"When I was in grad school, I loved it all and it was either that (American literature) or Shakespeare. I had to make that choice in grad school. (At the time) I was writing songs that were on my first record and I was touring a bunch. Something in the back of my head, and it wasn't even a fully formed thought said because I am a songwriter, this could be something that could connect. I was studying over here with my scholarship in literature and over there was my music. There was no combining the two. They really seemed quite different and they felt like two different endeavors. Many years later I found a way that they are connected and I am glad I went this route, she says.
Acknowledging that her music career and her literary career do overlap, she recalls, "My second book Novel Sounds: The American Novel in the Age of Rock and Roll began as a book about southern fiction. When I put on a concert at the Rock and Roll Hall of Fame I (started) thinking maybe there is some relationship between post war literature and Rock and Roll. Then someone asked me to write an article about Rock and Roll and novels, so I did that. I read The Fortress of Solitude by Jonathan Lethem, which came out in 2003. The main character of that novel is Dylan and he is friends with Bob Dylan and Mingus. Each moment of the person's life is punctuated with song lyrics. He grows up and comes into consciousness through Rock and Roll lyrics. I started looking at novels at that time that brought Rock and Roll songs into them.
I wrote about the Rock novel and then I went back to my book of southern fiction. My husband (drummer Will Rigby) played with Steve Earle for fifteen years and Steve recommended this book about Lead Belly (legendary Folk and Blues musician and singer) to me. I read it and found out that Lead Belly had been at the Modern Language Association meetings. Those are the meetings for literature scholars and they happen every year. People (who attend) talk about their research and literature studies. It blew my mind that Lead Belly was there in 1934 and I tried to understand the cultural meaning behind that. I found out there is a song by Lead Belly and a really important book about Understanding Poetry that first gets published in 1938 and then in the fifties and seventies. When I returned to the research for my book, the song "A Good Man is Hard to Find," which was a hit by Bessie Smith in 1927 was written about by Flannery O'Connor. I started (asking why). It turned out there was a through line between Lead Belly's appearance in 1934 and Flannery O'Connor's story named after a Blues hit and then the novel in 2003. There is this link between literature and music that had been continuous.
If you talk to medievalists and it turns out a lot of them are really cool and they are really into music in an interesting way (they will say) Chaucer's The Canterbury Tales is based on ballads. There is an intimate connection. I had a conference here (North Carolina) and Richard Thompson came. I found out in addition to a Lead Belly song in that text book, Understanding Poetry there also appears a song "Sir Patrick Spens" from the 12 th century and Fairport Convention recorded a version of that on their fourth record and all those other ancient ballads that they brought into electrified Folk music in the 1960s. The fact that those songs were in a book that defines poetry and defines literature, people then understood that literature is based in vernacular music. That is a history I didn't know anything about and it was very mind-blowing and interesting.
Literature and music is very much a reciprocal relationship."
The conversation turns toward the current album Highways and Rocketships. Florence Dore did not have to look far afield to find her drummer.
She laughs, "My drummer was right here in my household. I didn't have to look far. He (Will Rigby) didn't play on my first record, because I didn't know him. We met when I began touring. We were hanging out as friends, before he started working for Steve Earle. Then we started dating."
The conversation digresses a bit as Florence Dore recalls those times, "Eric Amble was the guitarist and he produced my first record. Kelly Rooney was the bass player with Steve for years. I knew Steve when I was a child growing up in Nashville. Our mothers were close friends. Very quickly (touring with Steve Earle) it became like family. Steve was extremely welcoming and kind. A lot of the romance (with Will) happened when they were on the road. I would go and meet them and just hang out.
Then we got married, had a baby and I was yep that is my husband, a great drummer.
Making this record has been really fun and nice for us, because we met on tour, met playing music and he did it for all of these years and now we can do it together, which is really great."
Florence does a checklist of the musicians on the album, Mark Spencer (guitars and vocals), bass player Jeremy Chatzky whom she has known from her days in New York, noting that Jeremy and Mark had played together with Laura Cantrell. Jeremy Chatzky also played on tour with Bruce Springsteen.
"Peter Holsapple (guitars, keyboards, vocals) is one of the original dBs (band). He and Will are close friends. He lives here, so we are close to the family and our children know each other. He was really supportive. When I returned to songwriting in earnest, he encouraged me and then he joined the band. He provided so much mentoring with editing. He is such an excellent songwriter and he is a consummate musician. He can play so many instruments beautifully. He has this experience, but also talent for editing songs. He really helped me with these songs and bringing me back into the world of songwriting craft. I owe a lot to him.
Jeremy was not available for that tour, so we asked Gene Holder and he said, yes I am into it. Everyone was wow, you brought Gene back onto the road, really? It is really a great surprise that he was up for doing it. I married into a great group with the dBs. Gene is an incredible bass player and he is a team player. He is so kind on the road. These guys are ten years my senior and they have more experience than I do with touring and everything. Gene is a committed member of the band at this point. To have Will and Gene, the rhythm section of the dBs, I just pinch myself (sometimes) when I am on the stage. I couldn't ask for a more kickass band," she says.
Don Dixon mixed and co-produced the album with Florence Dore and Mitch Easter recorded the music. The worked together on R.E.M.'s first records. The record was mastered by Brent Lambert.
Others who contributed to this album include, Kelly Pratt on horns for the songs, "Greed" and "End of the World," background vocals by Mary Huff ("Thundercloud"), Katherine Dore and Georgie Rigby ("Sweet to Me"), and Libby Rodenbough who played violin for the songs "Sweet to Me," and "Wifi Heart," as well as adding background vocals to those two songs, and "Cue the Spotlight," and "End of the World."
While preparing to record Highways and Rocketships Florence Dore wrote twenty-five songs, that were eventually pared down to the ten that made it on the album. She had spent the better part of six months writing songs.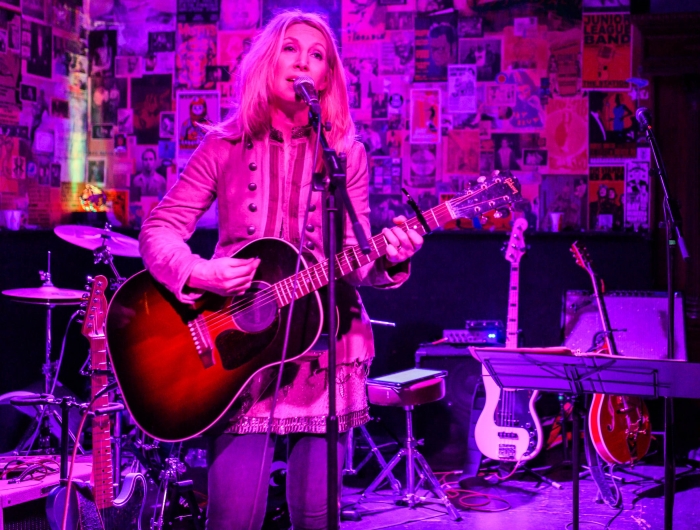 "That was my everyday job. I was rusty and I had to reintroduce myself to (songwriting). I got advice from Steve Earle and I got advice from Peter (Holsapple). I started doing it and I started listening to music in the way that I used to, what is that person doing? What do I want to do in relation to that? What can I learn from the song? I became a student of songs. During that process there were moments of doubt. At some point during that process, I went out Chapel Hill and I saw the late writer, novelist and great short story writer Randall Keenan. I told him I was writing again and I asked him if he ever had moments when he had doubted he could do it. He said I don't trust people who don't have that experience. That really spurred me on (she laughs) and I thought okay, this is part of the process. I stuck it out and I wrote a bunch of songs. I do think some of them are probably forgettable," she recalls.
Jeremy, Mark, Peter, Will and Florence worked on the song "Lighter," and it was the last song that remained unfinished.
"I started to play it and Will said let's drop measures. I said no that sounds totally weird to my ear. I can't deal with it. It sounds totally fucked up to me. Jeremy said to me it sounds really good Florence. I told him, I need to sleep on it and I did. Will gets a co-write on the song, because he changed it in a way that I couldn't even (have imagined). I have been getting lessons from these guys, basically," she explains.
Rebel Debutante comes across as a mid-tempo novella, with a jagged beat. Florence Dore creates some great word pictures that keep the listener engaged.
"That song is loosely based on my mother. It is a story song, so it is kind of a character study. When I was writing it, I was (also) envisioning the Altman film Nashville, because I wanted to capture something of early 1970s Nashville. I was trying to make it a story about her (my mother) and I wanted the setting to be really vivid. I remember when I came up with the line "E.R.A. and Dylan on the radio," I was like yeah there we go! That is what I am looking for, a way to put us there. "Kicked her husband out and now she's flat broke." That was her story definitely. That song took on a life of its own. There is some real stuff in there too, "Tommy took his boat out to Percy Priest / Taught the kids to do cutaways at thirty feet." We were taken out to the lake by my uncle and we did crazy backwards dives off of bridges. (Laughing she says) It was a miracle nobody died. I hope people feel a connection to growing up in that era when people were hippies, parents were smoking pot and being irresponsible. The way we raise our kids now it is like the term helicopter parent. We did not have that in the seventies. There were not any seatbelts in the car. Going down the street with roller skates to a parking lot. Kids were less supervised in that day and age.
The main character in "Wifi Heart," is in a reflective mood.
"I was reading how at the dawn of electricity and the dawn of telephones when people would describe what it felt like to hear voices without the body being present. Now we completely take it for granted. I ask my students to think about it when I teach. What would it have been like? What would it be like to hear the voice and the person was not there? A lot of the research says that people felt ghostly presences. There were scholars and influential people in society who believed in spirit photography, because of the residue that looked like double images on the early photographs. People believed in ghosts, because of that and because of the telephone. That ghostly aspect comes into the song.
Libby Rodenbaugh plays her fiddle like she is performing a duet with Florence Dore's vocals.
"Libby was in my class at UNC. She was an undergraduate in my English class, American literature. She is totally brilliant. When she was turning in her final exam, I told her she should really think about grad school and I don't do that anymore, because it is so hard to find a job. She said nope, I am going on tour with my band (Mipso). (she laughs, probably experiencing deja vu) I said awesome. She said to a reporter at some point, that I told her, you can do both. Libby and I got in touch again, because right before the pandemic, I was returning to music. The last time I was writing songs I was recording them on cassettes on my answering machine or I would call my home phone number. Now of course I use my voice memo. Things had really changed. The way that Libby had handled her career seemed really smart to me. Mipso seemed to be doing really well. I wanted to ask her about Instagram and whatever else people were doing. She gave me great advice and gave me a couple of connections.
(With the fiddle) the song has a traditional sound. It also has the accordion on it. I like the ancient and traditional vibe that they bring to the song. I like the contradiction between a wifi heart and (an ancient sound)," she says.
The song "And The Lady Goes," picks up the pace with a quicker tempo.
"That song is a Pop tune. It was actually a faster Rock and Roll kind of song and we wanted it to be jangly, so I slowed it down a little bit. People like to dance to it when we play it.
The lines, "Can't keep mother earth from turning / She's got my back against a wall," are about mortality. The song is kind of about menopause. It is about hot flashes and coming back to songwriting as someone who is (at) middle age, it just is what it is. That's where things are. I think it is funny that I wrote a Pop song about menopause. Those lines are (saying) enjoy while you are here. There are a lot of different things that can happen to people in middle age. The mid-life crisis can happen and people can get depressed by whatever the stereotypes are or they have an affair or something. I think it is a time to be joyful too. People (also) die. My father died and some people then say, I am next (when that happens). One of the plus sides of being middle age is knowing that and knowing mortality in a different way can make you appreciate what is here. That is why there is a jubilant vibe or a happy Pop vibe.
(Back to that line) We all know gravity is cruel, so light me up, before we fall. On this tour we perform it as the last song and then I depart the stage, kind of like a menopausal James Brown imitation. The band keeps playing," she says.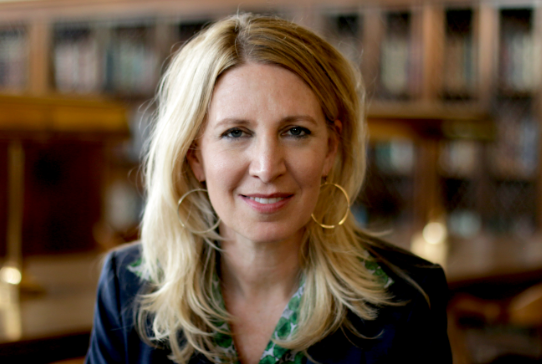 Let's talk about the title song "Highways and Rocketships."
"I really like putting Highways and Rocketships next to each other. This is one of the songs that I had been writing for a while and then it started coming back more easily and visiting me in the shower. Melodies were popping up. You have to get into a mindset and your antennae are up. It is a great place to be. Songwriting is about noticing things that you might otherwise gloss over.
That one was the first or second melody that I heard, without really sitting down with a guitar without knowing what I was going to do. (she sings a few words from the song) and I thought that was really pretty. Highways are real and tangible, while you are driving. The rocketship is really far and it feels kind of explosive and maybe more imaginative unless you are an astronaut, which I am not (Editor's note this confession comes as a surprise to us, because Florence Dore, has seemingly mastered everything else she has attempted).
Both of them are about traveling, but one of them refers to my life and my relationship. There is a lot of touring involved in a (musical) marriage. The rocketship could be about a marriage breaking up or it could be about going somewhere big together. It is about wanting to move, but also wanting to work together. It is about coming through a moment of crisis and resolution. That is the personal element. Every long marriage has moments and it is about deciding to stay and keeping the love going. I don't want to become a literary analyst of my own songs, but I think the character in the song wants to leave. Take me out of here. There is the decision to stay in the last verse. "The stars in the sky / So far away / Let's just stay here and watch them all night / Yeah, we'll find our way." They are imagining going there together, but they are also cool with staying here together. I feel like it is a really positive song. I like the first line, lay low for a while, which I definitely did as a musician, when I was raising our daughter. It feels like a metaphor for returning to my career," Florence Dore explains.
This writer improvises on our last question, as our conversation winds down, if Florence Dore had been born hundreds of years ago would you have been a minstrel or bard?
"Yes, I think so. I think it is a type of person. We took our daughter to England five years ago and we went to the Globe Theater. There are some quotes about musicians, that I wish I could remember. One of them was about being a bard. Bards were considered to be outsiders. They were disdained by larger society and I think there is an outside (perspective) that a minstrel or a musician brings to any situation. At times it has (caused) me to be not a very good fit as an academic. It kind of pissed people off (she laughs) in academia, because they don't know what to make of me. A couple of the creative writers in the English department said to me, you are more like one of us than you are like one of the scholars. I said thank you. That makes me feel good. I can do it and I can dig it. I love teaching students and I love the (scholarly side) and everything, but there is a certain layer of bullshit that I can't do. I never have been good at it," she reveals.
The album is called Highways and Rocketships. Please take time to visit Florence Dore's website and you can follow her on Instagram here.
This interview by Joe Montague published March 14, 2023 is protected by copyright © and is the property of Riveting Riffs Magazine All Rights Reserved. All photos are the the property
of Florence Dore
unless otherwise noted and
all are
protected by copyright © All Rights Reserved.
This interview may not be reproduced in print or on the internet or through any other means without the written permission of Riveting Riffs Magazine.