It is not often that an artist puts out two albums at the same time, but then when you go by two professional names Gary Nicholson and Whitey Johnson and the albums have entirely different themes then maybe it should not be surprising that is what Nicholson / Johnson did recently.
"I am still writing songs about what is still going on in our culture. I am going to make another record that speaks to this situation that we are in. I want to temper that with the Whitey Johnson music that offers some fun and humor and some rocking Blues music that can go along with the Folk music of the Great Divide (one of the new albums). I think the two things work well together and that is why I chose to put out the two records at the same time. Thankfully Blue Corn Music was agreeable to releasing both records," says Nicholson referencing the other album More Days Like This released under his other moniker Whitey Johnson.
So, just before we get into the main part of our conversation we thought we would tell you how Gary Nicholson, singer, songwriter and guitarist also acquired the name Whitey Johnson.
"The Whitey Johnson persona started when I wrote a short story about Whitey Johnson who was a composite character from my youth. He was a guitar hero of mine. He was black, but he was albino, so his family called him Whitey and that short story appeared in a book called Guitar in a Tent. A lot of songwriters wrote short stories for this book. (Kris) Kristofferson and John Hiatt and others wrote stories. That is how the Whitey Johnson thing started. When Colin Linden and I started playing a lot of Country Blues together we felt compelled to go to Sam's Men's Wear in Nashville and there was a white suit in the window. There was a two for one sale and I got a purple suit for Colin and the white one for me. We went to the Blues festival and that was it. That is when I started performing as Whitey Johnson," he says.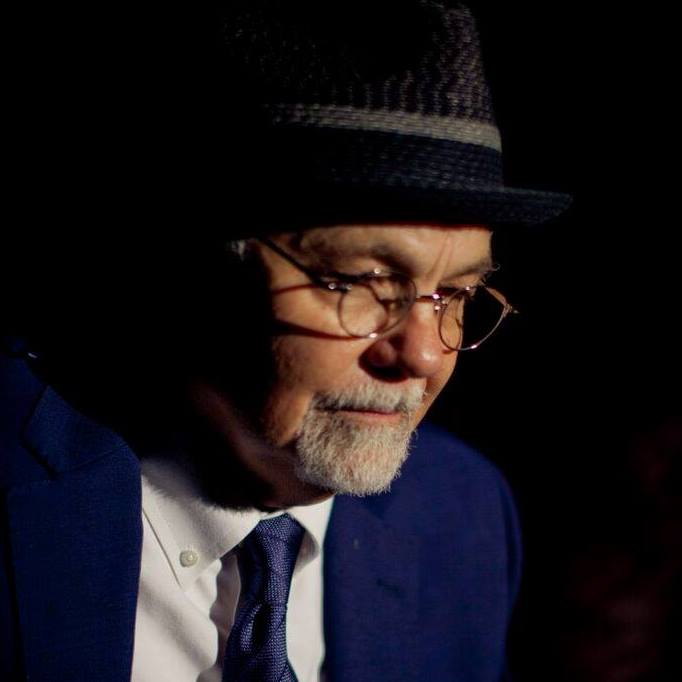 There is not time to discuss both albums in-depth and since The Great Divide focuses more on events happening in America right now, while Riveting Riffs Magazine's audience is more international in scope, we are going to turn our attention primarily to the More Days Like This record.
The title track opens up the album More Days Like This, a song that grabs you by the ears on the first couple of bars of music. Listeners find themselves nodding their heads, moving their shoulders, with hips swiveling and singing along with the chorus. The horns section is outstanding (more about that later), the McCrary Sisters who made Riveting Riffs Magazine a fan of theirs in 2018 provide tremendous backing vocals. Our hats are off to Regina, Ann and Freda. Guitars are by Colin Linden and Gary Nicholson and of course Nicholson is the lead singer.
Nicholson says, "More Days Like This," is a celebration of someone who is with the one that he loves and he is spending time with her. It is a celebration of that relationship and the desire to have "More Days Like This," with the person that he loves.
"Starting A Rumor," is an easygoing love song and it follows the opening track. There is no pretense, no drama, just a guy confessing his love for a woman, "I'm starting a rumor about you and me / That we've been seen out doing some crazy things / They say we're tight as any two can be / I'm starting a rumor about you and me." Delbert McClinton previously recorded this song.
Gary Nicholson says, "I had always wanted to get Guy Clark and Delbert McClinton together with me, so we could write a song. They are probably the two strongest influences on my own writing. When we got together to write I had that song title as an idea to begin with. It was an interesting co-write, because it was something that was not the style that Guy usually wrote songs in, but Guy really liked Delbert's music. This was a song for Delbert to record. I was producing his records at the time and the song just evolved with that kind of a feel and those changes, because it was intended for Delbert in more of a Rhythm and Blues mode more than if we were writing something for Guy. I just had an idea for a song called "Starting A Rumor," and that it would be a way for Guy to endear himself to the woman he wanted to be with."
It is very evident that the songs on More Days Like This have a distinct late fifties and early sixties vibe to them and Nicholson says, "It is very intentional for me to write in that mode. I like that kind of music and it comes naturally to me. The song "If It's Really Gotta Be This Way," was an opportunity to collaborate with Arthur Alexander and Donnie Fritts, because of their friendship from the Muscle Shoals days. Donnie was able to get Arthur to come to Nashville and we wrote that song and another song. We were able to make a record with Arthur Alexander. It was a huge thrill to be able to work with him and he is one of my favorite artists."
As for the song "If It's Really Gotta Be This Way," he says, "She is leaving him and he is trying to be understanding of it. He is still in love with her, but he realizes he is not going to be able to be with her. He is going to carry on somehow in spite of it. That is the nature of the song."
Even a novice music listener would immediately identify "Upside of Lonely," as being firmly entrenched in the classic Blues mode. The laid back vibe and lyrics paint a picture of a guy who is either newly divorced or separated and he celebrating "being able to do his own thing," unfortunately (we are saying this while chuckling) this is not a pretty picture. Delbert McClinton's harmonica provides a great accompaniment and gives this song a swampy back porch feel.
About "Upside of Lonely," Nicholson says, "It is just a humorous situation with the protagonist in the song saying hey I don't have to hear from the mother-in-law and I can eat pizza and ice cream all day long, because I don't have to watch my weight. I can smoke a cigar in my living room. The song is pretty self-explanatory and I was just trying to find a little humor in the breakup."
The album closes out on two up-tempo songs "Hold What I Got," and "High Time," the former realizing that the love that he has in his life is pretty special and the latter song is a missive to a woman telling her hey we had a pretty good time together. "Hold What I Got," sends a message I am in this for as long as I am on this earth and there is not anything or anyone that is going to take me away from our love.
"The musicians (on the album) are the musicians that I play with every Tuesday night at the Bourbon Street Blues Bar on Printers Alley in Nashville. They are Colin Linden on guitar, Lynn Williams on drums, Mike Joyce on bass, Dennis Wage and Kevin McKendree on keyboards, Dan Robbins (saxophones) and Quentin Ware (coronet, bugle) on horns. We play every Tuesday from eight until midnight and we only play the songs that I have written. Over the years of doing that the band got really good and we put this record together quickly because of that.
The McCrary Sisters are three beautiful, soulful, black women whose father (Samuel H McCrary) founded the Fairfield Four. Regina McCrary sang with Bob Dylan when he did Slow Train Coming. What's not to like? They are fantastic singers and dear friends of mine," he says.
We turn our attention briefly to the album The Great Divide, "The Great Divide consists of songs that I was compelled to write due to the nature of our divided culture, after being hit daily with the divisiveness of our politics. The songs came to me spontaneously. I didn't set out to write a protest record, but I found that when I wrote solo these were the songs that came about. I hoped to offer some music that could help to heal the divide and would provide a little respite from the ugliness that goes on between the back and forth from CNN, MSNBC and Fox News. During the sixties when we had all of our turbulence we had "What's Going On?" and "For What Its' Worth," and all of those songs. I am sure there are others who are making music that speaks to our divided culture, but I wasn't hearing it. I hoped to make some music that would offer some healing for the divided culture that we have right now.
The Great Divide record is primarily me and multi-instrumentalist John Jorgenson (Please see the album for other musicians who appear). I originally thought it would be just me, my guitar and vocals and that John might (bring) just one instrument. Every time that we cut a track we would get a performance of me singing and playing and then John would add bass, percussion and sometimes saxophones, keyboards, mandolin and guitar. He plays everything and I owe him great gratitude for building up those tracks and helping me to make that record. I don't know of anything that he doesn't play and he is excellent with every instrument that he plays. Every instrument that he plays he plays as though it is his first instrument. He had just come off the tour with Elton John."
Gary Nicholson was born in Commerce Texas and moved with his family to Farmersville Texas where they lived until he was seven years old. Garland Texas became the final stop, while he was growing up.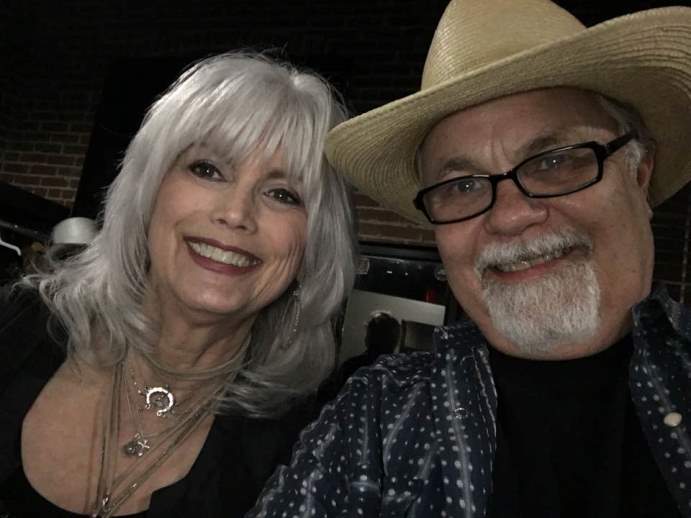 "My sister was ten years older than me and she was a teenager when Elvis hit. She was a big fan of early Rock and Roll music and that is what got me interested in music early," he says, before expanding upon his musical influences, "In Texas, Country music is everywhere. It was Bob Wills and Hank Williams. When I was really young it was Elvis and watching Ricky Nelson on the TV show (The Adventures of Ozzie and Harriet). Through my sister I discovered, Little Richard, Jerry Lee Lewis and Fats Domino and a lot of that pre-Beatles Rock and Roll. That is what influenced me early on and then when I was eighteen a local Dallas hero Ray Keen had a hit called "Hideaway." Everybody who could play a guitar played "Hideaway." That is where the Blues part of it began in my teenage years.
I took a few lessons (on the guitar) when I first started, but really I learned how to play by copying the records of my heroes," recalls Nicholson.
Continuing he says, "I had a guitar from the time I was ten or twelve years old, but the eighth grade talent show at my middle school was my first real performance and my first band The Valiants started during that time. Then I had a Beatles band (The Untouchables) in my teenage years and I played Blues as well."
After graduating from high school, Gary Nicholson enrolled as an English major at North Texas University, before changing his major to music.
"Early on in my college years I got a gig playing with a group called The Nazz which was Todd Rundgren's band and I realized I was more interested in playing Rock and Roll and Pop music than I was in playing big band Jazz in the North Texas Jazz program, so I quit school after two years and I moved to Hollywood.
It was pretty strange. I was twenty years old and I landed in Hollywood. I had a publishing deal of sorts, but it wasn't very good. It was a way to start. I lived above Golden West Studio in Hollywood and some friends of mine from North Texas followed not long after I got there. The drummer Don Henley and I had gone to school together at North Texas and his band was called Shiloh (recorded with and produced by Kenny Rogers) and they moved (to Los Angeles) about the same time," he says.
"I made a couple of records in the early seventies with my group Uncle Jim's Music (in Nashville). We didn't have much success and I moved back to Texas in '74. I was playing mostly Country music in the Country dance halls. In Texas it was the Urban Cowboy era and I had a song in the Urban Cowboy movie recorded by Mickey Gilley and it was called "Jukebox Argument." It was my first song to be released on that soundtrack of Urban Cowboy and it was my foot in the door to move to Nashville. My friend Jim Ed Norman had been in my band in the early seventies in California and he had success, as a record producer. He produced that record by Mickey Gilley doing my song for the Urban Cowboy soundtrack," says Gary Nicholson.
Gary Nicholson moved his young family, at the time consisting of his wife and two sons (now he has four) to Nashville in 1980. Jim Ed Norman gave him a publishing deal and he says that is what really started his songwriting career.
He says of his time in Nashville, "It was a great place to have a family and I had a great situation as a staff writer signed to a publishing deal. I played guitar and I wrote with Guy Clark in those first three years and then with Billy Joe Shaver and Bobby Bare.
I had not collaborated that much before, but when I got to Nashville I realized that so many people were collaborating and co-writing was prevalent there. I began to co-write with a lot of really great established Nashville songwriters. I wrote for Jim Ed's company for three years and then he dissolved his publishing company and he went to run Warner Bros. Records. I was signed to Three Publishing, which eventually became Sony Music.
I learned a lot from collaborating with the really great songwriters. I gained a lot of skills and I honed my craft. I was able to bring that to the solo writing process. I am sure that I learned from everyone that I worked with."
As for today he says, "I am still collaborating with a lot of people. I have been fortunate to collaborate with Ringo Starr for his last six records. I collaborate with my friend Tom Hambridge who produces Buddy Guy and we've written over twenty songs for Buddy. Then there are all of my collaborations with Delbert McClinton and I have produced five projects for him. We won a couple of Grammys for that. I have been writing with Joe Bonamassa, as well and with Keb' Mo' and Taj Mahal and a variety of artists. I am still collaborating a lot with artists who need songs for their records. I am writing a lot more solo for my own projects.
I have been so fortunate to be in the company of some really great writers and to be inspired by them."
In addition to those already mentioned some of the other artists for whom Gary Nicholson has written songs include, Reba McEntire ("When Love Gets Ahold of You"), Montgomery Gentry ("She Couldn't Change Me"), Garth Brooks and Trisha Yearwood ("Squeeze Me In"), Vince Gill ("One More Last Chance"), Charlie Pride ("The Power of Love"), Patty Loveless ("A Thousand Times a Day") and that is not even scratching the surface of the more than 500 songs of his that have been recorded, many of which were top ten or top forty hits. Over the years some of the people with whom he has co-written songs include, Ringo Starr, Stevie Nicks, Neil Diamond, Jimmy Webb, Michael McDonald and Brad Paisley. As well as producing five albums for Delbert McClinton, two of which won Grammy Awards, Gary Nicholson has produced records for The Judds, Pam Tillis, Marcia Ball, T. Graham Ball and others.
Please visit the website for Gary Nicholson
Bottom Photo: Gary Nicholson with Emmylou Harris
#GaryNicholsonSongwriter #WhiteyJohnsonMusician #GaryNicholsonBlues #RivetingRiffsMagazine #RivetingRiffs #MoreDaysLikeThis #BlueCornMusic
This interview by Joe Montague published September 15th, 2019 is protected by copyright © and is the property of Riveting Riffs Magazine All Rights Reserved. All photos and artwork are the the property of Gary Nicholson unless otherwise noted and
all are
protected by copyright © All Rights Reserved.
This interview may not be reproduced in print or on the internet or through any other means without the written permission of Riveting Riffs Magazine, All Rights Reserved