Gloria Loring - Lessons From a Soap Opera: How To Drop the Drama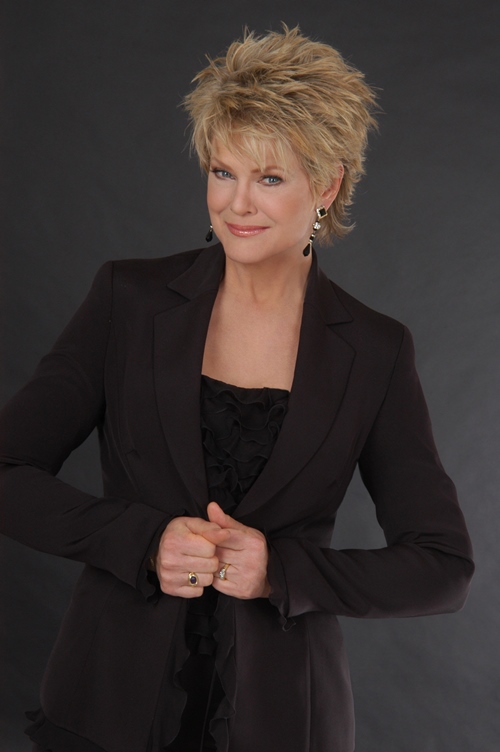 It would be easy to make the argument that the years 1979 thru 1981 were pivotal in the life of actress, singer, songwriter and author Gloria Loring. In 1979, one of her two sons Brennan (the other son being Robin Thicke) was diagnosed with diabetes at four years of age. In 1980 she joined the cast of the daytime soap opera Days Of Our Lives as Elizabeth "Liz" Chandler, a career move that led to Gloria Loring, becoming one of television's most popular stars and a show on which she debuted the song "Friends and Lovers," recorded with Carl Anderson. "Friends and Lovers," would eventually be released to radio and became a # 1 hit.
In 1981, "I came up with an idea how to raise awareness of (diabetes) and to raise money for research by creating the Days Of Our Lives Celebrity Cookbook. That book, over the next three years raised more than one million dollars for diabetes research. Chapter One of my book Coincidence Is God's Way Of Remaining Anonymous tells the story of how when my back was against the wall, I raised the money to print the cookbook. A little card that said Expect A Miracle showed up in my dressing room at Days Of Our Lives and the very next day, I met the benefactor who began the process of underwriting the printing for the book. Within a couple of weeks of me meeting him and receiving the first $10,000, I had the $40,000 (needed to publish the book) and that was after almost one year of trying (before the Expect A Miracle card showed up).
These events which started in 1981 (and continued) for a number of years, prompted me to write my book and when (I related the events) to someone they said to me Coincidence Is God's Way Of Remaining Anonymous. I immediately wrote it down and repeated it, because it sounded so cool. I didn't know that Albert Einstein had said it (she laughs). Isn't that fabulous? I love the convergence of science and spiritual understanding or spiritual perspective that she brought to that moment," says Gloria Loring.
Ms. Loring recalls, "I started repeating that story and using the Einstein quote. I felt very cool and very smart, but I didn't know what it meant. I knew I liked the way it sounded. As more chapters of my life unfolded, more of these coincidences kept happening and I became a student of them, because I had a perspective from which to view my life.
Very often these things are happening to us, but if we don't have a way to understand them, we sort of toss them as one offs, 'Isn't it strange, I was just talking about finding a song…blah blah blah, and so and so called me up and I haven't talked to them in ten years and they have this new song that has just been written.' These things happen, but we toss them off like 'Well that was weird.' There is this superior knowledge or bigger vision that we can start to allow ourselves to have.
Superior knowledge is what writers use to inform the audience of a larger truth than the performers know. As an example, the Days Of Our Lives audience watching Liz (Chandler) knows that Stefano is plotting against her, but she doesn't know it and she doesn't know that she is walking into a trap, but the audience has this larger superior knowledge of the overall vision or a bigger vision."
Ms. Loring is in demand as a keynote speaker at high profile events and one of her topics of discussion is Lessons from a Soap Opera: How to Drop the Drama. "I talk about how we can have a bigger vision for our lives."
During her talk, Gloria Loring draws upon both her acting experience and her experience as a certified Yoga instructor for twenty-three years. "The three principles that I talk about are Superior Knowledge, Pink Pages and Playing the Love."
She explains Pink Pages, "We would get to (The Days Of Our Lives set) and we would find out they were going to cut our part or a scene and they were putting something else in. We would keep getting rewrites (pink pages) and you would have to learn a new version of that scene with the lines changed or whatever. (When I speak) I talk about how Yoga principles and psychological principles can give ourselves rewrites for underlying ideas that we hold about ourselves and our lives."
As for Playing the Love, Ms. Loring draws upon advice of an acting coach who counseled his students when they were in doubt as to how to approach a scene in a play, to play to the love of the person or the circumstance.
"Don't play the fear about losing the home, play the love of the home that might be foreclosed upon. Play the Love of your child, rather than your fear. I talk about how we can play the love," says Ms. Loring.
"I believe that goodness is just waiting to come into my life. Sometimes I have to retrain my negative mind when certain things come up. We can come up with an unloving mindset, especially if we were told that the world is an unsafe or unloving place to be. We will go back to our default settings and yet when we look back over our lives, we can see that there is so much goodness, despite it appearing that it is otherwise. We have been given blessings, we have been given friends, we have been given so much abundance and if we would just look at them from the standpoint of a bigger vision and step up above and look at what isn't happening and to look at what is happening in our lives," she says.
In chapter one of Gloria Loring's book, Coincidence Is God's Way Of Remaining Anonymous, (one of four books she has authored), she writes, "This book is a thank you for my life's gifts; I don't ever want to forget what has been given. It's for my sons; I want them to know what a good life it is, in spite of appearing to be otherwise at times. And it's for you. I hope these stories and the understanding they prompt will be a blessing to you, as they have been to me."
Although, she has enjoyed much success as an actress, as a singer and songwriter, performing at The Emmy Awards, Academy Awards and Golden Globe Awards, co-authoring the theme songs for television programs Diff'rent Strokes and Facts of Life (she also sang the Facts of Life theme song), appeared regularly on the Merv Griffin Show, performed in Las Vegas, shared the stage with the Pointer Sisters, the Supremes, Billy Crystal, Bill Cosby and Bob Hope, Gloria Loring's path to stardom was not an easy one.
Gloria Loring was born in Hell's Kitchen, New York City, at a time when that part of the city was made up of predominately poor and working class families and the area was often subjected to gang violence (editor's note: this is not Gloria Loring's description it is ours) and the suggestion has been made that the inspiration for West Side Story comes from this time period and Hell's Kitchen.
Ms. Loring's father was a musician as were his father and mother. He played in bands with Jimmy Dorsey and Doc Severinsen. Ms. Loring's mother was also a singer who performed with bands and she retired from that to raise her family of three girls, one of whom was four years younger than Gloria and the other who was twelve years younger.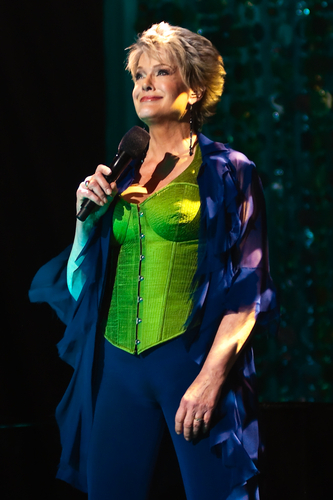 Gloria Loring recalls, "At a very early age, I had a very good ear, according to my mother, I would sit in front of the television and imitate quite accurately, singers on television. When I was three and four I would sing in tune. (In later years) we would go on car trips. We would always be singing in the car and we would have music playing."
When Gloria Loring was two the family moved to Long Island and later she attended Elementary School P.S. 205. It was during these years that she was subjected to what she refers to as an "inappropriate sexualized encounter" with her father.
"It had a profound effect on me that I didn't recognize until much, much later in life. These things can happen that are very traumatic and in order to survive we put walls up around us and we keep it inside. I explained it on the Dr. Drew show. It is kind of like the hamburger in the closet, the hamburger stinks, because it has been sitting there fermenting for weeks or for years and we say what is this stink, but we spray the Fabreze and we put on the perfume. We try to hide from it, but it is still sitting right there in the closet. We can go on and on and on, but unfortunately the stench of it colors our lives. Sometimes it can propel us into certain kinds of activities and it can bring uncontrollable grief, rage and certain kinds of relationships when there has been abuse, because it is the norm for us, so we seek out abusive relationships. We think it is because we deserve it, no, no, no. It is because someone's actions towards us made us internalize that this is what we deserve. That's a lie and that is part of what the grief is about. We are living a lie and part of us knows it and that's why we cry, because we know we deserve better, but we don't know how to stop it. It takes healing work. It takes what I talk about; the coinciding of meaningful events will come up in our lives. They will give us clues, (for example) our own intuition. I had a lot of intuition that something had happened in my life, but it wasn't until I was strong enough and ready and had the right people in my life that I could look at that. It is putting down the blame thrower and saying this happened and I am going to look at it now, instead of saying it happened and I am so bad that I didn't look at it until now. No, no, no, you look at it at exactly the right time. You got the divorce at exactly the right time. You healed a relationship with a person in your life at exactly the right time, because if you had been capable of doing it earlier, you would have done it. You wrote the song at exactly the right time. You were ready to write that song and you were ready to find those words and you were ready to sing those truths," she says.
At ten years of age she had her first big crush on Rocco Russo whom she describes in her book as, "a stylin' sixth grader with the look that inspired The Fonz – greased ducktail and black leather jacket." Her family moved to Minneapolis during Gloria Loring's junior year of high school and her father's alcoholism was becoming more noticeable. By age fourteen they moved once again, this time to Miami.
Upon arriving in Miami, "I was very isolated. I had come in, after being very popular in Minneapolis. I came in with this kind of 'Hi, I'm here,' and they were all like, 'and who are you?' Everybody was cliquish and if you were in you wore certain kinds of clothes, certain kinds of shoes, and you wore these certain skirts that were worn by very rich kids and I had none of that. How pathetic, I got my sewing machine out, I got a pattern and I made myself a skirt like the ones they had, so I could try to fit in. When I think about it, my heart just sheds a tear. This girl wanted so much to fit in. By the end of my first year, I realized how much I was spurned."
Gloria Loring decided to direct her energies to things other than fitting in. "I went out for cheerleading, I was in the choir and I was a soloist in the choir, then I did madrigals and I was in the talent show. I went on and I had my one or two friends and made my own way.
In less than a year I was voted most talented and I was one of the top three for homecoming princess. It was surprising and uplifting. At the same time my parents were going through a divorce and (dealing with) my father's alcoholism. Whatever joy was created (by school) was balanced by a lot of internal trauma. It was a bright light in the midst of my home life being a mess.
I graduated when I was seventeen and by the time I was eighteen I was living on my own. My father and my mother moved separately to California. I chose not to go with them, because I was about to turn 18 and I had engagements coming up.
At one point I didn't have enough money for food. I was living with a girlfriend, because I had nowhere to live and finally after six weeks her mother said, 'You know Gloria you need to go and find yourself a place to live.' I was about to be homeless. I called my dad and I borrowed $100. It sounded like a lot of money. I got this motel room across from the Piggly Wiggly and it cost me $20 a week for the motel room. Can you imagine? I had to put quarters in the air conditioner. I bought a quart of milk, a pound of hamburger, a box of cereal and a can of peas. That is what I lived on for that week. Hopefully someone invited me out for lunch or dinner and that usually happened. A friend would say, come over and have dinner with us at the house. I only got to two and one-half weeks and I could see that I was running out of money. I had an engagement coming up that was going to get me through at least another month or so and then I had other engagements coming up. My girlfriend called and said, 'Listen I got a job,' and I said, 'What is it?' She said, "As a dancer,' and I thought, okay, I can do that I guess. I went and it was as a Go-go dancer and I danced in a cage, with a little white fringe dress and little white Go-go boots. I did that for two nights and I made twenty-five dollars a night. There was my fifty bucks to get me through the next two weeks."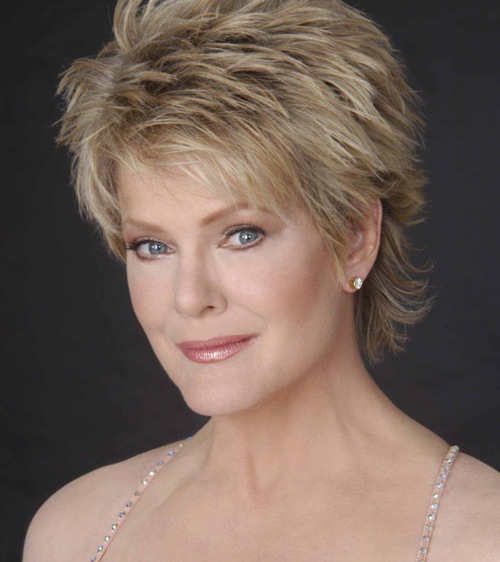 Gloria Loring could not work in the nightclubs until she turned eighteen and once she did, she "had this engagement come up at the Diplomat Hotel on a Monday night and I was being paid to do it. I had saved my money to buy one beautiful dress. I had this coral colored chiffon dress with big puffy sleeves and it had this little satin belt. I am now backstage and it was a big engagement. I had four band arrangements and one dress. That was it. I was going to work with a big band and I got nervous and sometimes us girls when we get nervous, we have to go and relieve ourselves. I went into the dressing room bathroom and I picked up the chiffon in one hand and I was doing the one hand pantyhose dance to get everything accomplished and finally I get the pantyhose back in place and I drop all of the chiffon, just as I hear the drum roll and 'Ladies and gentlemen we have a great show for you tonight.' I twirled around in the bathroom to grab the doorknob and the back of my dress goes right into the toilet. Now I have a soaking dress. They are announcing the start of the show and I am in the bathroom with paper towels patting the back of my dress and thinking, Oh My God, what are they going to think of me? I am certain it is going to be a disaster, because I have a dripping dress. I am going to look stupid and foolish and whatever. What am I going to do? They were (announcing) we have a great young woman tonight and she is going to be singing. I have to go out on stage. They are going to announce me. I can't not show up. I go out on stage with my arms out and a lot of energy in my upper body. I go to the microphone and sing my four songs and I am very energetic. I was probably much more energetic than I might have been otherwise. I might have been scared, but I was more scared of the drippy dress than I was of the audience. I finished the performance and my arms are up and my face is animated. I backed off of the stage (she laughs). I never turned my back to the audience. I got through it. A fellow comes back stage and he says hi, my name is, whatever it was. He said 'I'm an agent and I came here to see you tonight and my gosh you've got a lot of energy. You're terrific.' (she laughs again). I wrote a song about this kind of thing and it is on my new CD (A Playlist) that accompanies the book. When The Question Needs An Answer, Turn The Page. Go to the next thing. The question was how am I going to go out on stage with a drippy dress? I thought I am going to go out on stage and have all the attention on my upper body and never turn my back to the audience. I am going to find a solution and the question needs an answer. Turn the page. You never know what's true, until you see it through. You see in that moment, the very obstacle that I was trying to overcome, became a blessing. It became an advantage, because maybe I wouldn't have had that much energy, if I hadn't been trying to overcome the obstacle of the drippy dress. I didn't know it at the time, but when I looked back at it later in my life, I thought these obstacles that I tried to overcome, my dad's alcoholism, not feeling visible in my family and needing so much to be heard, to be seen and to be approved of, became part of my impetus to go out into the world and to become a success. It propelled me forward for a long time for what I wanted, what I knew I did well and what I got a lot of praise for. When I sang I was beautiful, I was strong, I was powerful and I knew who I was. The problem of course was, when I stepped off of the stage, I didn't know who I was. I was a different person in my personal life. I was unsure, I was doubtful, I had a victim mentality and in my book I talk about the gradual growth process. The (events and circumstances) that coincide with meaningful events bring into our lives what we need to know and what we need to grow. Music for me was my way to make a mark in life, because it is something that came easily and it was something that I got a lot of praise for. There needed to be something more to the music than just my needing praise and needing to be loved by other people."
With her book, Coincidence Is God's Way Of Remaining Anonymous, her album A Playlist, featuring two songs co-written with her son Robin Thicke, "Barely Breathing," and "Talk To Me," the two additional keynote talks that she gives, Expect a Miracle; I Do, I Did and Here's How and A Whole 'Nother Way to Be a Woman; Living From Your Thighs on Up, it appears that Gloria Loring has found that something more to the music. Her album serves as a soundtrack for the book, with the songs corresponding to specific chapters.
"There is a song in chapter nine of my book and it is called "Song Of My Father." I had a dream about writing the song first. I needed to write a song about reconciliation with my father, his alcoholism and my childhood. I tried to write the song and lines would come up and ideas would come up and everything I wrote sounded trite or angry or unforgiving, but I kept at it. There were crumpled up pages all over. I tried over a period of weeks to write the song and everything sounded corny or trite. I was on an airplane and suddenly my mind flashed to the song "I wanted you to be my hero," and I took out of a piece of paper and a pencil and the lines were given, they arrived (she quotes from the song). Someone more knowledgeable, more experienced and wiser than me wrote those lines and put those ideas together in a way that rhymes. I didn't even think them, they arrived. Songwriters will tell you this, sometimes that creative space will just open up and we are just a conduit, a channel and we just receive new songs. It is something that is given. I showed up at the page over and over again and so called failed at writing it, but I kept trying. It was (cathartic) for me. It is a very healing song. I have heard from other people that it is a song that has been played and the lyrics have been shared with children of alcoholics at meetings. I have heard from people that it has caused them to go back to their fathers, because they knew they needed to heal their relationships with their fathers. My own healing stands as an example and perhaps a prompt for others to look at ways that they might embrace healing," she says.
Please visit the Gloria Loring website. Gloria Loring's book Coincidence Is God's Way Of Remaining Anonymous can be purchased through amazon.com and her album A Play List can be purchased on her website or at amazon.com
Interviewed by Joe Montague October 2012
All photos courtesy of Gloria Loring and are protected by copyright ©, All Rights Reserved.
This interview is protected by copyright © and may not be reproduced in print or on the internet or through any other means without the written permission of Riveting Riffs Magazine, All Rights Reserved