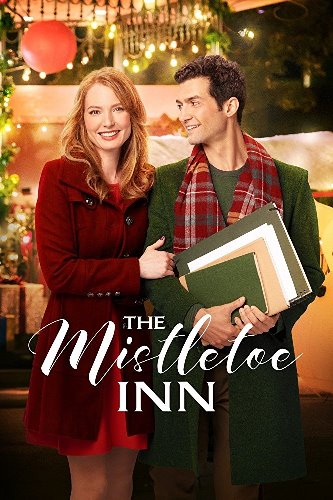 Now that Christmas is over I thought I would take a few moments to talk about Hallmark Christmas movies and more generally the programming that exists on the Hallmark Channel and on Hallmark Movies & Mysteries Channel.
Even though the Christmas movies follow a certain pattern, you can predict what is going to happen and you know there is a happy ending, for a lot of people that is important. Not everybody has a nice neat Christmas or someone to share it with and we live in a world where too often both in love and other matters there are not happy endings. While we realize that Hallmark movies may not be everybody's cup of tea, for some people they do offer hope, they bring comfort and they remind us that home is where our hearts are and love is with whom our hearts belong.
The themes of romance, family, reconciliation, finding or restoring the good in people and the absence of violence are consistent throughout Hallmark / Crown Media (the parent company) programming whether it is the series When Calls The Heart, now in its fifth season or the Good Witch another Hallmark production, Chesapeake Shores or movie sequels such as the Gourmet Detective or Murder She Baked. Yes some might also say that there is an underlying theme of Christian values in the programming, not overt, not pushy, but it is there, however this piece is not about religion today, it is about why the Hallmark brand continues to grow in market share.
The actors, actresses and executives of Hallmark have taken the experience one step further for "hearties" their devoted followers, because they interact with the viewers while the movies are being broadcast, they take time to reply to specific messages on Twitter or to hold Facebook Live sessions and yes that is part of marketing, but it is also part of letting people know that you are grateful and that you care. What is refreshing about that atittude is it runs against the grain of what the entertainment industry often does, which is to say you will like this, sit there, be quiet and oh did we happen to mention that you will like this. No, what Hallmark does is take to heart the feedback that they receive from their "hearties" and yes that poor pun was fully intended.
The recently concluded airing of the When Calls The Heart Christmas movie, The Christmas Wishing Tree trended as # 1 on Twitter, # 1 on iTunes and once again was a leader in market share for its time slot. Chesapeake Shores the television series often dominates social media while it is being broadcast and the market share for the Hallmark Christmas movies was the greatest in their time slots for all of cable television.
If people are looking for violence on their television screens or lewdness they can turn on the news channels or easily enough find that through the internet. We live in a society that too often in the business world has returned to a 1940s or '50s style of management that bullies its employees, where big government disdains the opinions of the people it was elected to serve and where the same media outlets, which once mocked the tabloids, have now become them. Hallmark's success is demonstrating that there is a segment of our population that is hungering for something different, an alternative. It is not about seeing the world through rose colored glasses, but it is instead about discovering or rediscovering that which makes us happy, brings us peace and hopefully gives us an opportunity to show our children that there is another way to go through life.
So to Hallmark yes we talk to the characters that grace our screens and yes some will certainly reach for tissues. There are people who will cry tears, because they hunger for those feelings of love and belonging again and some will shed tears of gratitude for what they have in their lives. We will laugh as Maggie Price (Brooke Burns) keeps chef turned detective Henry Ross (Dylan Neal) in check, we will fall in love over and over again with Elizabeth Thatcher (Erin Krakow) from Hope Valley, because of the goodness that she always sees in people. We will laugh with Allie Shaw (Ashley Williams) and her challenge of keeping her truck running in Evergreen, but oh how devoted she is to that truck, because "It was my grandpa's truck," and through every one of those child actors from Imogen Tear (When Calls The Heart) to Jaeda Lily Miller (Christmas In Evergreen) to Brooklyn Rae Silzer (Christmas In Homestead) who remind us what it was like to see the world through the eyes of a child and to believe that there is no wish that is too big. With
characters like Gabby (Rachel Boston) and Michael (Beau Bridges) from Christmas In Angel Falls we are reminded that whether they be of this world or other worldly that angels do walk among us.
Most importantly your screenwriters, your cast, your directors and your crews continue to remind us what it feels like to fall in love and you remind us that whether it is Taylor Cole's Jessica McEllis (Christmas In Homestead) or Alicia Witt's Kim Ross and David Alpay's Zeke in The Mistletoe Inn that sometimes something beautiful happens in our lives, while we are busy chasing what we thought was more important.
Yes we realize this is the world of entertainment, but good songs, good movies, great performances and good stories were all meant to inspire and to evoke a strong emotional response. The best part of all is we can enjoy your movies, your series and your programs with all the members of our families. So on behalf of "Hearties" of which the publisher of this magazine considers himself to be one, we say thank you.
--- Riveting Riffs Magazine
#HallmarkChannel #HallmarkMurdersandMysteries #WhenCallsTheHeart #ChesapeakeShores #MurderSheBaked #GoodWitch #rivetingriffs #rRivetingRiffsMagazine
This interview by Joe Montague published December 27th, 2017 is protected by copyright © and is the property of Riveting Riffs Magazine All Rights Reserved. All photos and artwork are the the property of Crown Media
unless otherwise noted
and all are
protected by copyright © All Rights Reserved.
This editorial may not be reproduced in print or on the internet or through any other means without the written permission of Riveting Riffs Magazine, All Rights Reserved