Rarely in this century has an individual come along who possesses the ability to equally amaze others with her acting and her musical talent to the degree that American / Canadian Hayley Sales does. It has been an incredibly busy late summer and early fall for the affable Hayley Sales, as she recorded one album, is recording another, shot a film and a television episode and in the midst of all that she also got married.
Sales, took time out from her busy schedule to sit down with Riveting Riffs Magazine to discuss at length her album Slightly Out of Tune, which will be released in the spring of 2019 (She has posted some songs on YouTube), her twin careers and to share a little bit about her life.
The self-described romantic co-produced her album (and yes she really does know her way around a recording studio) with her father Richard Sales, known for his work as a producer and sound engineer with the Grateful Dead, The Ramones and Miles Davis. The songs on Slightly Out of Tune range from those that invite the listener to dance, such as the opening track "I Don't Believe," and the retro infused "Waiting It Out," backed by a stellar horn section and the soulful "Out of Tune," to her romantic love letter "Like Never Before," co-written with Sharon Stone.
Often punctuating our conversation with light laughter Hayley Sales talks about her musical influences, "I have always been in love with Judy Garland who was my first influence. When I was five years old I was madly in love with her and that introduced me to a different time. In some ways I was that absolute dork. I didn't know that Pop culture existed until I was eleven or twelve. I live with the forties and fifties in my head. I watched old movies and I listened to old music. I loved Motown, Sam Cooke and all of these people. In a lot of ways Slightly Out of Tune was my way of exploring that whole world, but with a modern twist. In some ways I wanted to explore the cinematic blend of the two.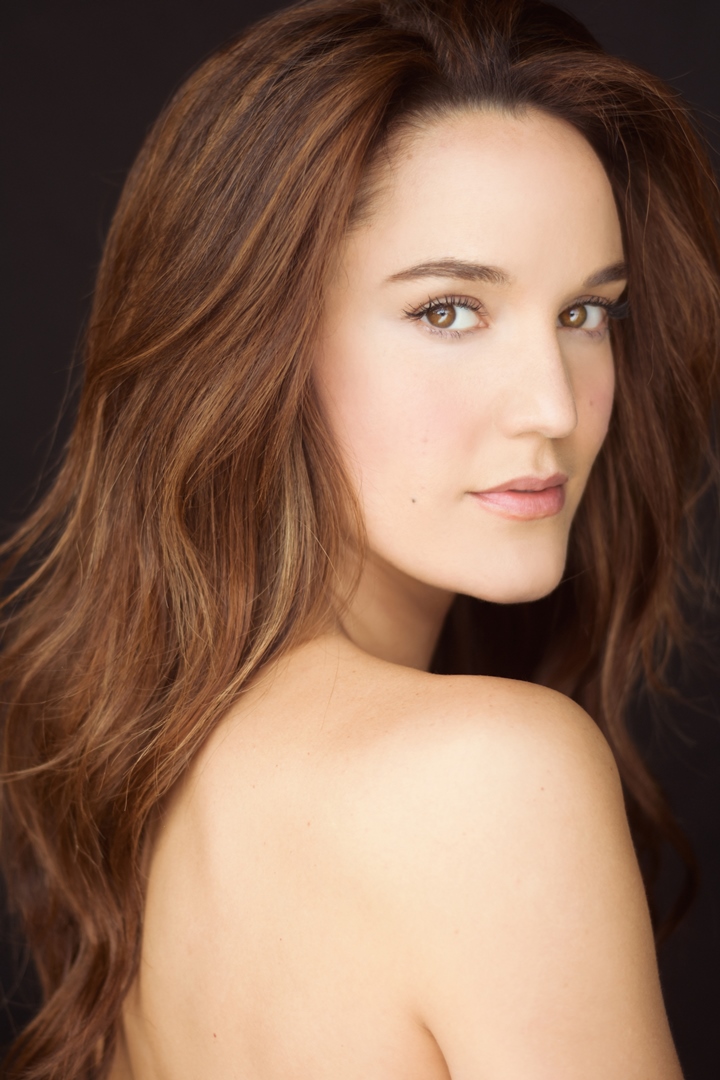 My parents were so bewildered (when I was a child). They grew up completely in the sixties and I love that music too, but for some reason as a kid I gravitated toward something completely different. They liked Bob Dylan, John Lennon and Joni Mitchell, but I came along and (It is easy to detect the enthusiasm in her voice) I wanted to listen to Judy Garland! They were (saying) what? (She laughs) They supported me, they bought all of the music that I needed and they let me do it. They were saying you are into this? What about the Backstreet Boys? (She laughs again) I did get around to liking all of that. It just took me longer. (They were probably wondering) is she really five or is she fifty?
I am really grateful that for whatever fluke of nature happened, because in a lot of ways the melodies, arrangements and content of that time is so rich. There is so much to draw from. I think especially nowadays that a lot of music has lost the romance of that sound and not even that it has to be a love song. There was just a romantic feel to the music. I am a pretty romantic person for better or for worse. I've had both good and bad in my life, but I really had fun with that record. I was trying to let that grow.
I am really excited about the new record, because of all that I learned from that record, but now I plan on stripping it down again and having it be piano, voice and bass music (for her next record). It was so much fun to do that album. We got to record it in Nashville with all of the strings and horns and with an orchestra. That was my dream to sing in front of an orchestra.
For the next (record) I am trying to do it simpler. I love Slightly Out of Tune, but (I thought) what could I do now if I used fewer instruments and have the voice more upfront? I think it will be fun to have those contrasting albums and I think they may come out at the same time (spring 2019)."
The album opens with "I Don't Believe," and you can be sure this song is going to have audiences at her concerts up on their feet before the first few bars of the song are finished. This is a really good dance song. One can also envision her fans singing the refrain "I don't believe" back to her.
"I can't remember when I put out "I Don't Believe." I leaked it out and I put it on Spotify and on YouTube. It seems to be people of all ages who are reaching out. It is people who want change who are really responding to it.
Gosh we live in such a crazy world right now, political views aside. There are a lot of people who find in that song a resurgence of love. Their priority is seeing that love is real and that people will care about each other. We can actually be happy in this lifetime. I have noticed that is what the private messages I have been getting (have said). I am all about that. I am so happy that is what people are taking away from the song. They like the strings," she says, while noting that it was her idea to add the strings and Carl Marsh (Stax / Volt) arranged them.
"I produced this record, with my dad Richards Sales, the way that I wanted to hear it. In my head I was hearing a lot, strings, horns and all of this stuff. We started flirting with that idea and then we met Carl Marsh out of Nashville, who is an amazing arranger of strings and horns. He worked with everyone from Etta James to James Brown. He came in and he took it to a whole other level. I remembered hearing it and crying, because I couldn't believe these people were playing strings to my song (she laughs joyfully). It actually started as a reggae song. I might have been a teenager when I wrote that song.
I am so grateful that I practically grew up in a studio, because so much of recording is different than being a songwriter. The EQing and being able to explain to people what you are hearing. I have so much to learn still and I will be learning probably until the day that I die. It is really helpful and also (often) I have opted to sing my vocals alone. I record my own vocals. I set the mic up and I tell everybody to get out and then I go into my own little world. I wouldn't be able to do that in a lot of situations and I definitely wouldn't if I didn't know how to record.
I think it is a really great thing that my dad gave me. He just let me roam around the studio as a kid and then as he realized I was really interested he started teaching me the tricks and how things work and how to mic your guitar or how to mic your piano. I am very grateful for that (you can hear the gratitude in her voice) and it has been so fun to be more hands on in that way than just going somewhere and saying produce me.
I hope these albums become number one hits and I am touring arenas and all of that, but I also think if nothing else I am going to be able to have these wonderful gems that are a representation of my dad and me. My dad is a genius and he just never really chose to pursue it in the way that you might need to pursue it in this industry.
What is so interesting about music is if you are hearing the person playing a guitar part, it is totally different if you play it or if I play it and it is the same with drums, or bass or anything. When I listen back to my first two records there is a lot I would change. I can reflect on it (the albums) and say that's my dad and me. We worked together on these pieces of art that are going to last forever. My dad is one of my best friends. We get along very well. In the studio we have a funny dynamic. I would say I am a little more structured. When I was growing up I took piano lessons and I studied music. He just knows everything. When we work together he is this idea meld and he just throws these thoughts at me. Nope, nope, nope, yep, that's perfect."
The second song on the album Slightly Out of Tune, "Waiting It Out For You," is a stellar song. It is a hit song. It is a song that will appeal to the youngest music fan and to those of a certain vintage who enjoy songs of the 1960s. It is modern and yet it has so much that reminds one of those timeless hits from decades ago. Carl Marsh put together some incredible horn arrangements. If you love dancing then you will be on your feet whether in the comfort of your own home or while watching and listening to Hayley Sales perform.
About "Waiting It Out," she says, "I played it live a lot and it is what I always ended my shows with. Everybody loved it when I played it live. When I looked at this song (again) I thought it had a lot of potential and I really liked what was being said, but I wanted to say it in a different way. This song has gone through many incarnations. I love that song so much. It is my favorite song to sing and I have so much fun singing it.
I think one of the interesting things about (being a romantic) is not just about falling in love, but it also infiltrates the way you view the world too. It is like your view of life can shift. You also go cry for three hours, but then you are back up!" she says laughing heartily.
Continuing Sales says, "It takes a lot of energy to figure out what the song wants you to do with it, as a producer. With "Waiting It Out," my bassist, drummer and I sat down and it was oh my god and it was instant with the horn arrangement and everything. I sang it in one take."
The horn section introduces the fifth song "Easy To Love," from the album Slightly Out of Tune, and it is a finger snapping, head nodding, foot tapping tune right from the first few notes. The arrangements on this album, the production and the ability of Hayley Sales to cross so many musical boundaries in what at least appears to the listener almost effortlessly suggests that this is a singer and songwriter who would have been a star in almost any age of music during the past century.
Talking about "Easy To Love," Hayley Sales says, "There is a different version of that song, with just guitar (without horns or other instruments). I came up with the guitar and drums and bass, (before) we realized the horns were necessary for that particular arrangement of the song. Some of the songs went through so many versions. The sax is my favorite. It sounds like a grumpy old man in the background.
I have done the song at a couple of showcases. Everybody (in the audience) wants to sing it, which makes me really happy. It is an uplifter. The people who won't tap their feet will be nodding their heads. To make the people move who don't want to move, that means my job is done."
"You Don't Know How To Love," the eighth song on the album is about two people in a relationship and the woman has invested her time and her love in someone that seems incapable or unwilling to do the same for her. That frustration is expressed in lyrics such as, "I'm not wasting my time" and "You don't know how to love," as well as "I'm sick of it all." Contrary to what our readers might think however, this song is not moody, nor is it a downer. The sense is more of a woman portrayed, as having the strength to say, I deserve better and I am prepared to walk out that door unless you shape up mister. Juxtaposed to the lyrics is upbeat music that is once again very danceable.
The song "Like Never Before," co-written with Sharon Stone (Yes that Sharon Stone) is slow, romantic and showcases Hayley Sales' incredible vocals. All of the songs that comprise Slightly Out of Tune were written solely by Hayley Sales, with the exception of this one.
"It is the one and (only) co-write that I have done in my whole life. It was amazing. Sharon did a lot of the lyrics and I sat there at the piano at her house. She said what are you thinking? I said I would like to write a song in the Judy Garland mode. We sat there for the whole day crafting that song. Sharon is amazing and she is a brilliant writer. It was the coolest songwriting session to have in your first songwriting session ever. I'm really lucky. She is brilliant.
A really interesting point is Sharon (Stone) is very caring. I remember at one point she looked at me and said you don't need that makeup. You don't need any of that. You have it. You are it. It is just you. That was the kind of moment where aww that is Sharon Stone telling me. I was a bit nervous and it just broke the ice. It was a really important thing for me to hear at that point in my life (a few years ago when the song was written) when I was just getting back into acting. She was really caring and she is brilliant in the way that she writes. You can tell when you are around people who are very smart and intellectual. Their minds are just spinning. It is beautiful to watch."
When this writer suggested that "Like Never Before," is the ultimate wedding song, Hayley Sales said, "I surprised my groom and I played it as the last song of the night. It is a real love song and it came from a place within both of us at that moment we were very much in love. It is about two people meeting at this moment in their lives and having this thing they want to say. It turned out really cool."
Like many of the songs on this record "Out of Tune," was not written specifically for this album, but rather was given birth many years ago and evolved over the years.
Sales explains, "I started writing that song at sixteen, when I dated that person and I finished it six years later. It was many years, before that song was finished.
"Out Of Tune," is that moment when you are sitting alone at 2 am and you are just wishing there was a way that you could be with someone that you love and that doesn't want to be with you. You are just wishing you could get that second chance. I actually did write it at 2 am (she laughs) on a couch in LA, while thinking of a person who was very impactful in my life and just wishing that I could get that second chance."
We wondered if Hayley Sales finds it easier to write songs such as "Out of Tune," once there has been some emotional distance and space.
She says, "I would say it is a healthy split. I know that is not the best answer, but sometimes it is the moment when you are really feeling it that you are able to capture it. It is hard. It is a painful experience in some ways. There are definitely those moments, but then it is really easy to look back on something. This is when acting is fun, because I will be able to go back into that frame of mind and when you do have the distance you are able to really fine tune what you want to say. When you are in the moment you are just saying what you need to say. It depends on whether you are able to be creative when you are having those feelings. Sometimes I literally cannot write songs or I cannot do anything when I am experiencing something like that and there are other times that I can."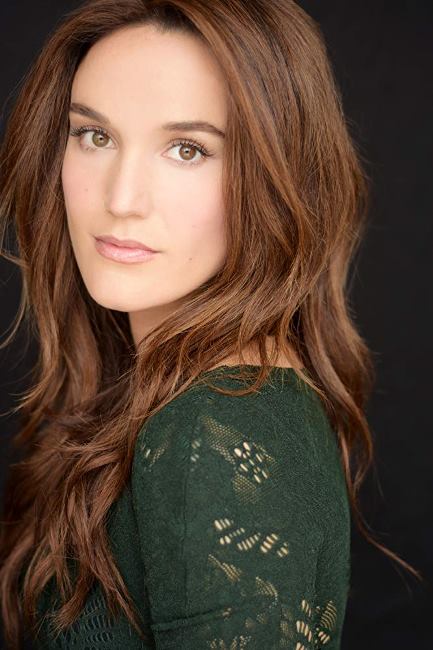 Your writer suggests jokingly to heck with the people who say writing about such events in one's life is cathartic and she agrees, as we share some laughter about that, while Sales adds that it can be a very painful experience.
The string section introduces "Out of Tune," and one has the sense of a big scene in a movie. There are so many reasons to purchase this album once it is released and this song is one of them. The soulful vocals of Hayley Sales on this song are reason enough for you to buy Slightly Out of Tune, the record.
"What is so fascinating is the record that you heard is so different from how the other record is going to be. There are two sides of me. One is very cinematic and I love the drama of the strings and horns and one is just me playing piano. I was hearing this 1960s movie soundtrack, as the intro and I talked to Carl (Marsh) about it. It was a cool creation and he came up with that. It is more moody and it lends itself to more of what the next record is going to have a lot of, but without the strings and horns," she says.
We take a few minutes to talk about the acting side of Hayley Sales' career. Since the beginning of 2017 if we counted correctly she has filmed episodes for four different television series and six movies.
Prior ot that her numerous television appearances included the recurring role of Shelly on Cedar Cove, between 2013 - 2015.
"I recently filmed a musical film Strike! It is based on the successful stage musical Strike! I play a historic figure, Helen Armstrong, who took part in the union strikes of 1919. I also recently guest starred in Supernatural (TV). I will be in the Halloween episode," she says.
Hayley Sales projects this girl next door persona and she is very down to earth, so we could not resist asking her what it was like to play the haughty and somewhat less than friendly Lady Isabelle in Hallmark / Crown Media's made for TV movie Royal New Year's Eve in 2017.
"That was so much fun. First of all along with loving the forties when I was growing up, I loved Shakespeare. I was very into England and I loved the accent. My parents and I went to England when I was ten and I embraced the accent the whole time. I got mad at my mom for speaking with an American accent, because it gave it away that I wasn't actually British. I have loved speaking with accents my whole life, so when this part popped up as an option I was just so smitten. The idea that I got to play a princess was pretty awesome and to do it with an accent. Then to not be the good person in the story was so amazing. The actors were so much fun to work with.
I was just talking to my mom today about how nobody is without the dark side in some ways. It is really fun when you get to be the heroine and then you think where are the fears? Where are the weaknesses and the bad agendas? When you look at that it makes you see how real that character is. The reverse goes for the bad characters and you ask why is that person so catty and shallow? To get to play characters who aren't necessarily the good people in the story, but then find the reasons why they might not be the best person. The juiciness of getting to go this person is conditioned to be like this in their life and then ask why? What is the good side of this person and why do I like this person? This is one of the things about acting that I love."
One would think that with such an active acting and music career there must be days when Hayley Sales just runs out of steam.
Laughing she says, "I don't stop. It's my passion and I just make the time. I don't think that I do anything besides acting and music right now. I don't really have a life, but to me that is my life and I love it so much. (As for) the energy, those are on my good days. Sometimes I am very tired. I have been trying to do this since I was five. I said mom I'm going to be in movies and I am going to be a singer and I am going to make it happen. Since then it has been both easy and an uphill battle. The energy comes from the determination to make it happen and not taking no for an answer. It is just doing it and I love it. I am doing it and trying to do the best that I can at it. I keep going until it starts coasting and then it is less of an uphill battle. The thing is once you get to the next level, there is a next level and a next level up. It is like you keep learning and you keep pushing to something new. It is always exciting. There is always something going on. I love it."
Hayley Sales is young, but she is an old soul. One gets the sense that she is having fun with both her acting and music career and while she has worked really hard at her career, gratitude still seems front and center in the way she approaches life. She has been through the tough times when through an unfortunate series of events the rights to her own music were tied up for eight years, yet that did not deter her. Hayley Sales is the first to admit that she is a romantic and it informs her music. Her ability to meld modern influences with classic arrangements and vocals has carved out for her a somewhat unique niche in today's music.
"It is sometimes challenging, because it can take a bit longer when you are doing something a little different. I think I am doing something out of the ordinary for the current times. I flirted with doing the thing that would instantly get on top forties during my time as a musician. Then it becomes I want to do it this way, because I feel music is very one sided right now.
I said to my friends when did being a romantic or being in love become uncool? I want to gently nudge people back into this mindset when the melodies were more emotive or romantic. I do it for that reason and it is also just who I am. I have been singing this way and playing these songs since I was a kid. I feel that I would be lying to the world if I didn't sing the songs that I know I need to sing. I do it for whoever wants to listen," she says.
You should listen. We have embedded some links in this interview to some of the songs from Hayley Sales' album Slightly Out of Tune. We will let you know when the entire album is released. We have heard it and it is the best record that Riveting Riffs Magazine has heard this year.
Please take time to visit the website for Hayley Sales where you can keep track of her music and acting. You can also follow
Hayley Sales on her official Facebook page.
#HayleySales #SlightlyOutOfTune #Supernatural #RivetingRiffsMagazine
This interview by Joe Montague published October 7th, 2018 is protected by copyright © and is the property of Riveting Riffs Magazine All Rights Reserved. All photos and artwork are the the property of Hayley Sales
unless otherwise noted
and all are
protected by copyright © All Rights Reserved.
This interview may not be reproduced in print or on the internet or through any other means without the written permission of Riveting Riffs Magazine, All Rights Reserved