We cannot say much about this yet, but even though Hope Juber is an actress, a very successful playwright and screenwriter, singer, songwriter and oh let's not forget that she also produces music, as well as films, She may just have another really good movie on the way. Sorry that is all we can tell you for now…except…
"I have had readings of my movie that I wrote with my partner Ellen Guylas (Full House, Newhart, Three's Company, Who's The Boss?) I am very passionate about this particular project, because it is totally mine," says Hope Juber.
For those not familiar with her work, among other things she has acted in, worked on and produced the television series for, movies of and musicals based on Gilligan's Island and The Brady Bunch, both of which were created by her father Sherwood Schwartz.
"I had the idea for this movie a few years ago and I brought it to my partner Ellen Guylas and we started talking about it. It was the only project I ever took to my dad. I told him all the different ideas I had and what I was working on. When I took him this one he said you keep going with this one, because this is your commercial hit movie. He said I want you to keep going. Will you promise me you will? I said yes.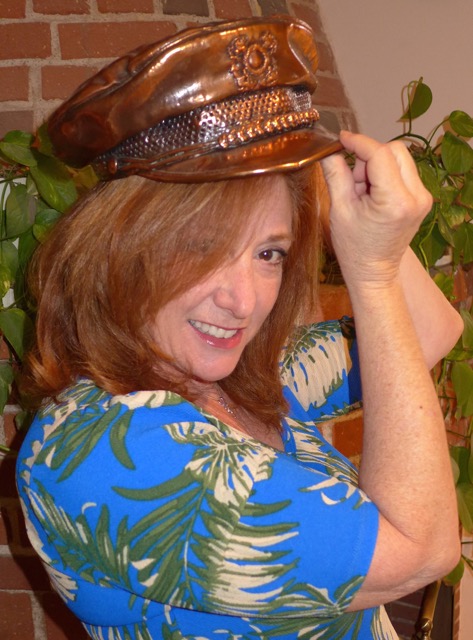 I have been working on it for a long time and I am hopeful, because this is a movie that has to be made. It is a very expensive movie, so it involves major studio involvement and that is not easy to do. It is going to take me a while. I won't say exactly what it is now, but it is a big family movie. I am very passionate about it.
Right now what I am focusing on is casting the Brady reading. We have a reading of A Very Brady Musical, which is going up in New York in February. We are going to be doing a reading for a couple of producers and we would like to get that up on the stage. It is coming up to the fiftieth anniversary of The Brady Bunch, which is amazing to say that, but it is true. We would like to get a production of the musical going. We are thinking of an Off-Broadway production.
We did a workshop at Theatre West (in Los Angeles) and it did great. There are always rights issues anytime that you are dealing with studios and in the middle of the workshop production CBS decided that we could only do the production and then they were going to pull the rights to do the musical and it took a few years to get the rights back. We got them back recently, so we said let's get this back on its feet.
(The musical) is edgier than The Brady Bunch, but it is still family friendly. It is a really fun piece. It is interesting, because when Laurence and I worked on the score for the Gilligan Musical, for years, we would put songs in and then we would take them out. I don't know how many years it took us to write the score to that musical, but when we started writing the score for The Brady Musical it was like the house got plugged into a socket. We wrote the entire score for the musical in two weeks. We were buzzing over here. It was crazy. We were up all night working on the songs and it just all came out in a big gush. It was just so right. I am excited for people to hear it, because some of the songs will just knock you out," she says.
In 2015 Juber collaborated with Jeff Doucette to create the innovative play Without Annette, which was originally staged at Theatre West.
"I had been taking improv classes from Jeff Doucette and I had an idea to set a play in an improv workshop. I went to Jeff and I asked has anyone set a play in an improv workshop? He said not that he had heard of. I said if you do that then there will be times in the class when they will do a scene or a game and those could be really improvised and so every show will be slightly different and have pockets of improv through the whole show. Jeff loved that idea and we wrote it. We had a production of it at White Fire Theatre and then it got picked up by Theatre West. After that it was published. I would love another theatre to do that particular piece. It was so much fun to do. The actors liked doing it, because it was fresh every night," says Juber.
Hope Juber's involvement with theatre also extends beyond that of adult audiences, as she has written four plays for Storybook Theatre, which is owned and operated by her brother Lloyd Schwartz and his wife Barbara.
"The thing about Storybook Theatre that is unique and that I love is how interactive and kid friendly it is. You can take little three year olds and they don't have to feel strapped in. They are encouraged to yell and some of the kids get up on stage. There are cookies and milk in the middle of the intermission. It is a kid friendly first theatre experience. It is a delight. Since the shows are written by adults and they are performed by adults, they have a wink and a nod to all of the adults in the audience too. It is a fun and entertaining afternoon for the kids and the adults," she says.
There is so much about Hope Juber's life that it like a wonderful adventure this writer was momentarily challenged with which pathway to go down next. Okay, Hope let's talk about growing with a father who created two of the most iconic shows of the sixties and seventies, which in turn spun off some movies. For younger readers Gilligan's Island was about a group of people who went out on a ship, although it looked much more like a large yacht and they were marooned on an island together. The Brady Bunch was a light hearted story about two families that were blended together. In fact, Hope Juber had a recurring role as the teenage girlfriend of the series' character Greg. Spill the beans Hope, what was it like growing up as the daughter of Sherwood Schwartz?
"When I was a little girl I would get up in the middle of the night and I would go into the room and my dad would be sitting with a faraway look in his eyes. I would say what are you doing dad? He would say I'm working. For us this is where it has always been and it was never anything unusual, because when I grew up and where I grew up all of my friends' parents that is what they were doing too. They were creating TV shows. When I was seven years old my best friend's dad was doing Get Smart on the same lot where my dad was doing Gilligan and after school we would walk down the street and we would go to the studio. We would go to either the Get Smart set or go to the Gilligan set. That was just our normal way of being. I didn't think of it as anything unusual for where I was and who I dealt with, because that is what everybody was doing. With everybody I talked to their dad was producing a show or their mom was doing this or in this show. It was such a special and unique thing. I loved going with my dad. It was great for a kid to run around with the performers on Gilligan's Island. It was normal. That was my childhood. It just seemed like that is what we all did. I didn't come here from Oklahoma to make it in the industry. I just grew up around it all of the time. I loved it and I still love it, but it was not anything unusual," she says.
Hope Juber talks about the special relationship that she enjoyed with Dawn Wells who played the character Mary Ann Summers on Gilligan's Island, "I loved Dawn. I always loved her outfits and I always thought she looked so cute. She would take me shopping and we would go looking for miniature versions of what she had, because she knew that I loved the way that she dressed in that show. She is a lovely lady and she still is. She is beautiful and kind. I think she is wonderful."
Then it was time to get those marooned on the island off of the island and Hope Juber had a hand in that with the movie Rescue from Gilligan's Island. She was a dialogue coach.
"Dad had wanted to get them off of the island and had the idea to do a rescue show. He had to convince people this would be a good idea and that people would want to see it. He got a lot of pushback about that originally and then when they finally filmed the movie and it came on the air, it was the highest rated TV movie for years. It did great.
For dad when he was trying to sell Gilligan's it was really hard to sell that show. You have to be so persistent and you have to understand and believe what you are doing, so well. My dad was extremely persistent. He would continue to take it out when it had all been rejected and then he would wait a while and go back again. That was one thing that he always taught me, that you just keep going. I feel if you keep trying to do something then it may or may not happen, but if you don't try it won't," says Juber.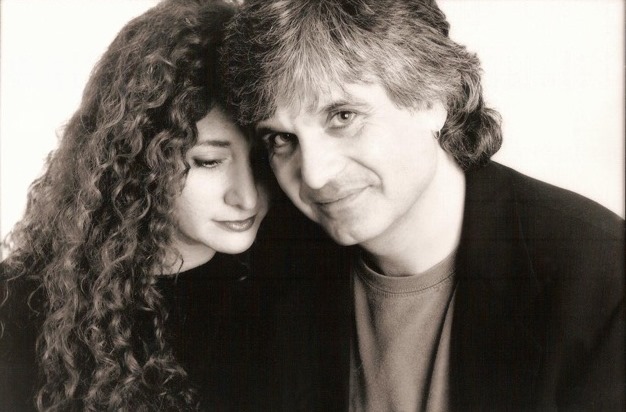 Laurence and Hope Juber wrote the score for Gilligan's Island: The Musical and Lloyd Schwartz and Sherwood Schwartz wrote the book for it. The musical has been staged all over the world and theatre companies can license the rights to produce it.
Hope Juber sheds some light on why her father wanted to produce Gilligan's Island as a musical, "When my dad went to New York to see Annie many years ago he came back thinking it was a fun, family musical. Gilligan's has a fun, almost unreal feel to it and he thought that Gilligan could be done as a musical.
Dad came to me. I had a comedy Rock and Roll band through the eighties and into the nineties called The Housewives. This was before there were angry, or desperate or real ones (as a comment about reality television shows) or anything. I started it in 1978, but I was performing with it from '82 until probably 1993 and my dad loved to come and see the band, because he liked the songs that we were writing. I write comedic, but for that I called it domestic Rock and Roll songs for things other people didn't write songs about. He loved that project and he said I have been thinking about doing a Gilligan musical and I want you and Laurence to write the songs for it.
We started working on the songs in 1988. We did a workshop production in North Carolina. When we went to San Diego with that show we did a full rewrite and it took a while for us to get that into the shape that we were all really happy about. He (Sherwood Schwartz) just felt that it would be a really fun family musical like an Annie type of thing.
It did what dad wanted to do with the series itself. My dad always said that all shows that he ever produced were basically the same show. That might sound strange, but in his philosophy you take people and then you put them in a situation when they have to learn to work together like a family. He felt what the world really needs is for people to figure out common ground and to figure out how to work together in a peaceful positive way. He wanted to take those seven castaways from different life situations, put them on an island and get them to figure out how to work together peacefully. That was Gilligan. When Brady came along it was about two families getting together and merging as one family and then learning how to live together.
My dad was a really optimistic and a very warmhearted man. I really feel like the world needed that above all else. It needs people to figure out how to work together and to work out their problems. He said I just keep doing that same show over and over again. You wouldn't think that Brady and Gilligan have that in common, but when you think about it they do."
As for her being cast in a recurring role as Rachel on The Brady Bunch, she says, "I think it was partly, because I was an adolescent girl going through my own things. The Brady Bunch was difficult for me, because there was this entire other family of perfect kids that was happening within my family and I had some mixed emotions about that. I think my dad to make me feel a part of it every once in a while would say hey do you want to do this role or that role? (He thought) I wouldn't feel like an outsider.
Sometimes I would be at home when these six kids and my dad would be off in the Grand Canyon or in Hawaii or whatever The Brady Bunch was doing and I would feel like oh I am the real kid, so I just have to be at home. That one wasn't always easy. It wasn't like Gilligan, which was a joy all of the time for me. I was dealing with things at school, because people knew my dad did the show. Some of my friends wanted to go to the set and all of a sudden I had new friends. Were they really friends or did they just want to go to the set? Occasionally I would bring someone home from school, just as a friend, but oh they wanted to be on the show and they would break into a monologue. I think dad recognized that and he wanted me to feel a part of it and every once in a while I would be on the show."
Hope Juber and her brother Lloyd Schwartz produced The Brady Bunch 35th Anniversary Reunion Special: Still Brady After All These Years (2004).
To read the second part of our interview with Hope Juber click here.
Please take time to visit the website for Hope Juber.
#HopeJuber #LaurenceJuber #IlseyJuber #Gilligan'sIsland #TheBradyBunch #SherwoodSchwartz #StoryBookTheatre #WithoutAnnette #RivetingRiffsMagazine
This interview by Joe Montague published January 9th, 2019 is protected by copyright © and is the property of Riveting Riffs Magazine All Rights Reserved. All photos and artwork are the the property of Hope Juber and
all are
protected by copyright © All Rights Reserved.
This interview may not be reproduced in print or on the internet or through any other means without the written permission of Riveting Riffs Magazine, All Rights Reserved