Irene Atman Seduces The Listener With Her Beautiful Vocals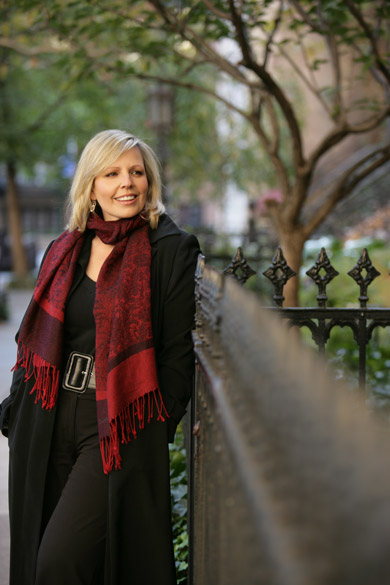 Irene Atman's cover of "More Today Than Yesterday," by Spiral Staircase, from her soon to be released album is the best vocal performance Riveting Riffs Magazine has heard this year. Ms. Atman's vocals are breathtakingly beautiful, the arrangement is lush, the production superb and the musicians are magnificent. Irene Atman's singing of "More Today Than Yesterday," has the WOW factor big time! If a song can seduce you this one, by this lady certainly does just that. Ms. Atman, a prolific performer and good songwriter, from Toronto, Canada is set to release her new album, which features some of her own songs, plus a good mix of tunes that pay homage to mostly female singers from the 1960s and she took a few moments to sit down with us to talk about the record and her music career.
Irene Atman who most music fans know as a Jazz singer says, "It has been a new direction for me and for the past year, I have been in the studio writing music. I wanted to do something different with the producer / arranger and music director with whom I am working, Glenn Morley, as well as Bruce Barrow who is the executive producer and who also provided creative direction. All three of us have interesting backgrounds. Glenn has an orchestral background and he has worked in film and he is the president of the Glenn Gould Foundation. Bruce Barrow has a Pop background. Bruce was a marketing consultant with Live Nation and he also managed Platinum Blonde back in the eighties and I have a Jazz background. When the three of us got together and I thought about doing a new CD I wanted to take a new direction. I wanted to keep the Jazz there, because that is where my influences are, but I also had female singer influences from (people) who were popular in the fifties and the sixties and who sang Jazz, which was the popular music of the day. I thought about what I could do to expand further, from just the standard Jazz. Taking this new direction has a fuller sound with strings and horns. The genre is Adult Contemporary / Jazz. Not only do I include Jazz, but I include Pop crossover, some Blues and Soul. As I said, it has a very retro sixties sound, paying homage to the sixties vocalists like Dusty Springfield, Petula Clark, Dionne Warwick and Shirley Bassey and that is the direction that I wanted the CD to go."
Bruce Barrow weighs in on the conversation, "Irene embraces the purity of the song's melody and yet makes it her own, using her gifted phrasing and vocal range. I met her music director and arranger Glenn Morley and the three of us experimented in the studio with material that bridges the gap between Jazz, Pop and Blues. We also liked the idea of the retro swinging sixties. It was a time in music history when British female solo artists who grew up with Jazz brought these influences to their Pop songs. Irene does a tribute to three icons of that era, Dusty Springfield, Cilla Black and Petula Clark. Irene does a Jazz version of Blondie's "Call Me," and "I Love You More Today Than Yesterday," by Spiral Staircase, along with writing six original songs on the album, as well as her take on some Jazz classics."
What is it about those ladies whose songs lit up the airwaves in the 1960s that Irene Atman finds appealing? "That is an easy answer. They were all about the melody and the lyrics and that's what I'm about really. It is the emotion and the way that they sang the songs. There are some wonderful Jazz singers out there today and I love the work that they do, but they do a lot of things with their vocals and they move around in the song a lot. Sometimes they lose the melody and sometimes they come back to the melody. Because of the influences that I have had, I move around a little bit, but I always stick to the melody and I concentrate on the lyrics. That is one of the first things that a lot of my fans say when they hear my music, 'She actually sings the melody and it is so wonderful to hear that.' It is great for me to hear that from the fans and that is what I am all about. That is what I grew up with."
There is not a weak link to this still to be named album, as it boasts beautiful lush arrangements by Glenn Morley who also conducted the horns and strings, superb musicianship featuring pianist Danny McErlain, drummer Don Lowe and Bruce Barrow played bass. The album was recorded at the Jack Lenz Studios. There are several other musicians who also appear on this album.
The trio of songs that nod to the British ladies of the sixties are, "a Dusty Springfield song, "You Don't Have To Say You Love Me," Petula Clark'a, "I Know A Place," and the third one was the Cilla Black, "It's For You." It is interesting, because Lennon and McCartney wrote this tune specifically for Cilla Black and I really didn't know that much about Cilla Black until my producer Bruce mentioned her and started talking about her. I hadn't heard her recording and we were thinking about how great it would be if we did a mashup with Dave Brubeck's "Take Five." The time signatures in that work beautifully. It has that sixties sort of James Bond / Shirley Bassey sound to it," says Ms. Atman.
The song "Anyone Who Had A Heart," has an interesting history as Irene Atman explains, "Cilla Black released it in the U.K. and it was her biggest hit. She released it just weeks before Dionne Warwick did, so Cilla had a hit in the U.K. and then Dionne released it and Dionne had a hit in the U.S and both of them became well known as the owners of this tune. It is a beautiful song. It is a wonderful tune. I said to the piano player Danny McErlain, 'Holy cow look at the time signatures they change every two bars. When you are listening to the song you don't really see that the rhythm changes all of the time and for a singer that is a really interesting song to sing, and not only that it has a beautiful melody and the lyrics are wonderful. We had a chance to have some fun with some background vocals, which were all me."
She says, "We specifically geared this CD to women, because we know that women are looking for this kind of music and they are still the ones that are buying music and going out to live performances. Right now it is limited and the industry is very youth focused, so we thought there was a real need and a market in music and we thought this would be a wonderful direction to go. I wrote six original songs on this CD that appeal to women and "Fast Lane," is one of them. It was based on an experience that I had on Facebook and probably one that a lot of women have on Facebook. It was a chance encounter, which led to a conversation with this man and his description of his jet set lifestyle. It sounded pretty wild to me, but it inspired me to write the song as kind of a satire. It really is a satire about meeting people online and some of the games that we play. I had fun writing that song. When that happened, I thought oh my goodness this is going to make a great song and I sat down and in half an hour I wrote it. The stuff that he was telling me was just wild about his lifestyle. I am sure a lot of women hear things on Facebook and they will get a big chuckle out of this. I was touring in Asia last September, so I tried it out and every time I sang the beginning of the song, I got a big laugh, because everybody relates to it."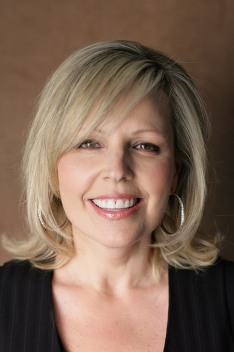 "One of the first songs that I wrote for this CD is called "Head Over Heels," and it is a song about women's love affairs with shoes. I think it is just a matter of getting this song out there and letting women hear it, because women are insane about shoes and nobody has ever really written a song about it. I had a lot of fun with this song," she says.
If not for a game of hide and seek and at a time as a young girl, when Irene Atman picked too good of a hiding place to be found, her life might have taken another direction. "I was about seven years old and we were playing in the basement. I was hiding behind some boxes and I was falling asleep waiting for somebody to find me, so I started looking through the boxes and (my father) had all of these amazing albums from the thirties, forties and fifties. I asked him if he would play them for me, he did and I was hooked. I just sat day after day in the basement listening to all of these wonderful performers and that is how I got into the Jazz era. You couldn't beat Frank Sinatra and Tony Bennett. You don't want to mimic someone else, but you are going to be influenced by who you listen to at a very young age."
Jazz was not the only influence on the young Irene Atman, "The way that Petula Clark was so crisp in her lyrics and it was so easy for her to sing and the way that Dusty Springfield had such emotion in her voice. Frank Sinatra bent certain notes, the way he held certain notes, all of that stays with you and you try to create your own sound, but the influences are always there."
When she was about thirteen years old, sitting beside a friend and playing the piano, while singing that Ms. Atman first started thinking about singing professionally. The friend was the one who provided the initial encouragement. University followed then a few years spent as a professional singer aboard cruise ships, before she eventually moved to New Orleans and performed on the riverboats.
"Southern charm is alive and well in New Orleans and that was the first thing that I noticed. I was very lucky and I have some great memories. The southern way of life is very, very different and I loved it," she says.
In 2007 Irene Atman released her first CD, which simply bore her name and two years later she came out with the beautiful New York Rendezvous, but the album that she will soon be releasing is by far her best and it is the best album of any genre to come out of Canada in several years.
Please visit the website for Irene Atman
Interviewed by Joe Montague May of 2012 Return to Our Front Page
This interview is protected by copyright © and may not be reproduced in print or on the internet or through any other means without the written permission of Riveting Riffs Magazine, All Rights Reserved