"Believe" In Jaime Wyatt, She Is Going To Be A Star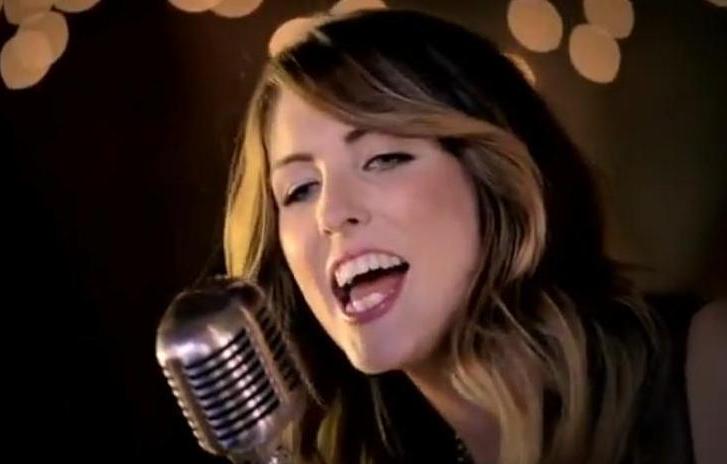 You have only listened to a few bars from the song "Believe," the new single by American singer-songwriter and guitarist Jaime Wyatt, when it becomes apparent that you are listening to a very gifted artist. From where we sit, we do not think you are going to hear anybody on your favorite radio station sing a song better than what Jaime Wyatt sings "Believe." While listening as Wyatt plays her guitar and sings the song that she wrote, you cannot help but think that you may just be listening to a very special artist, who before very much longer is going to be a star.
Noting that her fans sing the words to "Believe," back to her at her concerts, Jaime Wyatt said, "It is a good chorus and a positive chorus. It is the best feeling (when I hear my fans singing my songs). That's when it works. That's always the goal for me. It is to write something that people can relate to, that they understand, and that they use the song as catharsis, to use it in a way that is emotionally satisfying. It is when people understand the feeling and they relate it to their own lives.
I fully realize that performing is such an honor and a pleasure. You have to earn it and for people to show up at your (concerts) you have to earn it and you have to appreciate that too. It is the best feeling in the world, for people to sit and listen to you get out your emotions and (for them) to get the feeling of it."
As for her so songwriting, Jaime Wyatt says, "I keep lots of journals and I write pretty much every day. I try to compile throughout the day when I get an idea I write it down immediately. I write everything down and then I go through the lyrics and I always keep that going. I will read it, work on it and I will try and work on one theme. Then there are times when there is this feeling, this perception and this idea of something that is going on in my life and that I need to describe in a song. Those are great things too. I will sit down and write a bunch of lyrics. Sometimes a song is strong enough that I feel I really need to write this song, because this is what I am feeling right now and this is what a lot of people feel."
Jaime Wyatt has three musical avenues through which to express herself, her solo career, her band American Bloomers, which is on hiatus between their debut album and next project, and CALICO The Band; an Americana flavored group formed with fellow Los Angeles singers-songwriters Manda Mosher, the recipient of twenty-two L.A. Music Awards nominations, and highly respected artist Kirsten Proffit, who recently released her solo record My Devotion. CALICO The Band is only a few months old and yet, the three young women are already turning heads, because of their splendid harmonies, terrific musicianship and incredible songwriting, and yes all of those superlatives are well deserved. Songs such as "Fool's Gold," an adaption of "Wayfaring Stranger," and the original "Lone Ranger," have already caught the attention of music fans, because of the outstanding harmonies, easy flowing melodies and lyrics that listeners can easily identify with.
"We tend to take turns as far as who is singing what verse and who is singing lead. It is usually whoever is feeling it the most and whoever sounds best. We are all mature enough that we know it is about the song. We serve the song. Thankfully, being in a band with people who are mature, you get to write the song and it is not about personalities or egos, but of course we are all going to get attached to one certain thing and we just have to talk it through and process it and go. If we can't come to a decision we can put it on hold and think about it. I always joke about marinating on stuff, because I am like, let me loop that for a little while and see how groovy it is. Communication is the savior, the antidote for all of the personality stuff in bands. We communicate very well. We are able to say, I feel. Maybe that is why I love bands so much, because I never felt heard in my family, so you create the environment that you wanted, with a band. The band is family," she says.
Although Manda Mosher, Kirsten Proffit and Jaime Wyatt knew of each other, the only real time any of them had spent together was when Proffit asked Wyatt if she would sing background vocals and play guitar on her new album My Devotion.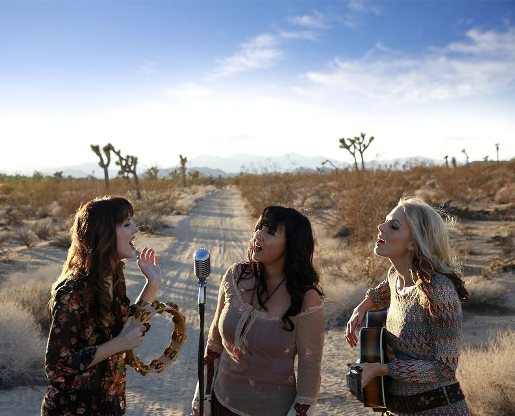 "What spurred the project (CALICO The Band) was Kirsten had a song that she felt was the epitome of female singers – songwriters in L.A. We always talked about how there isn't any love and unity with females in the business, but there is a lot of unity with males. We don't tend to fly in a flock. Kirsten had this song called "Lone Ranger," and she wanted us (Wyatt and Mosher) to write and sing on it in the studio. We did that and we had such a fun time getting to know each other. We had great chemistry. We had all been out there, paying our dues, singing, performing and writing, and we had been doing it on our own as Lone Rangers. It was nice to be with other females who had gone through what I went through (as far as) trials and tribulations and joys. It was really cool. We just felt this bond in the studio. We thought, what else can we do and the rest is history. We started coming up with a story. Everything happened organically with (CALICO the Band)," says Jaime Wyatt.
Wyatt is not new to the music scene, as she started performing when she was fourteen at The Antique Coffee Shop in rural Washington State and at fifteen graduated to clubs, before her song "Light Switch," was selected for the soundtrack of the feature film Wicker Park, when she was still only seventeen years old. That distinction placed her in pretty heady company with artists such as Death Cab for Cutie, The Shins, Coldplay, Snow Patrol, Lifehouse and Stereophonics.
"That was a great soundtrack to be a part of and I was really grateful for that. I really looked up to and admired all of the bands that were on the soundtrack. It was through the label that the song got on there. The main branch of Lakeshore Records was Lakeshore Entertainment and Paramount was the movie company. They tried to break bands by getting them on the soundtrack if they fit. They still had to go through all of the cooks in the kitchen with the movies, but it was great to have somebody from the label to take you to the movie side and to pull for you. The guy who signed me is from (the) Seattle (area) and actually I think he lived on Fox Island (where she grew up), which is crazy, because it is so small," says Wyatt.
Talking about her song "Light Switch," Jaime Wyatt says, "When I was a pre-teenager my family split up. My mom and dad always had a chaotic relationship and it was dramatic. It wasn't like a Leave It To Beaver family. There were a lot of changes. It was hard and I lost contact with my dad. My mom went back to work and we struggled a lot financially. I grew up fast. Today I wouldn't change anything (looking back), because it has brought me to where I am and I am grateful for my life. It took me a lot of years to digest my childhood I think and to digest going into a big mean world, especially coming from a tiny town and going into the city. You meet people who don't have your best interests at hand."
Jaime Wyatt was born in L.A. to Rhonda and Mike, whom she once described as hippies who raised her on Rock music, as she was growing up on Fox Island, Washington, across the water from the booming metropolis of Gig Harbor.
"There is really nothing on Fox Island and back then there were a couple of churches and what we called the little store. It was like a little general store with a gas station. Nothing was on Fox Island. You had to take a bridge to get to Gig Harbor and that is where I went to school and then you had to take another bridge over to Tacoma, where there was actually nightlife, music and venues. It was more of a city there.
My parents took me to concerts when I was growing up. That was really cool growing up and going to the Grateful Dead a lot, because my dad was friends with Bob Weir (founding member of the Grateful Dead, singer-songwriter, guitarist). What I most remember is seeing Bonnie Raitt and how moving it was to see a female guitar player. I talked to my dad about it the other day and it (took place) at a rehearsal. One of the musicians and I think it might have been Johnny Lee Schell (Barbara Blue and Eric Burdon) that my dad knew (played with Bonnie Raitt) and we went to the rehearsal to watch a bit of it. Then they took a break. I had cowboy boots on. I always wore cowboy boots. She (Bonnie Raitt) had cowboy boots on as well. I (said), 'I really like her boots dad, I really like her boots,' and he said, 'Why don't you go and tell her and tell her how you like the music too,' because I was enjoying the music as well as the boots. I went over and she was very sweet. I was star struck. I thought that what she was doing on the guitar and that she was female was pretty cool. I had never seen a woman sing and play the guitar."
We will never know for sure if that served as the catalyst in launching Jaime Wyatt's songwriting career at age five with her first big song "Don't Throw Rocks At Me."
"I just had the chorus and I was only five years old. I would bang on the guitar open chords and I would literally just sing "Don't throw rocks at me," over and over again," and playing along with our joke about whether it was a big hit with four and five year old boys she adds, "It should have been. It didn't get the push from the label that we thought it would. It is a classic story."
Because she grew up in the Pacific Northwest, a part of America that has a rich musical history, that helped whet Jaime Wyatt's appetite for music more. "My older sisters and my cousin who lived with us all became a part of the Grunge scene. They were going up to Seattle constantly and they would bring back tee shirts, posters and CDs or cassette tapes for me to listen to. My cousin would drive me to school and play Mother Love Bone (after the death of Andrew Wood the band morphed into Pearl Jam), Pearl Jam and Nirvana. I was aware of the Grunge scene and then my dad clued me in on The Wailers (sometimes known as The Fabulous Wailers and not to be confused with Bob Marley's band) who were from Tacoma. What I remember is the local Grunge and the Rock and Roll up in Seattle. That was an influence."
When she turned fifteen years old, Jaime Wyatt started playing in Blues clubs. They were kind enough to let me open for touring Blues acts in Tacoma, because they liked my songs.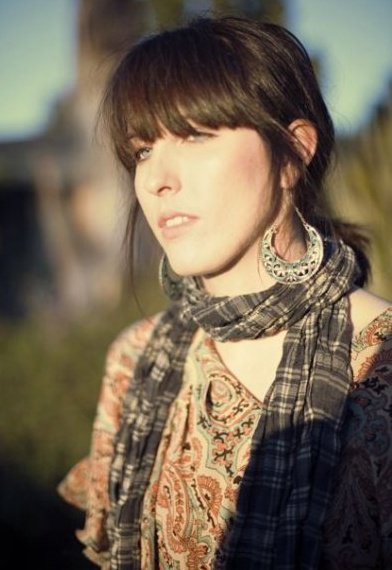 "I was really shy, but I found with music that people stopped and listened for whatever reason when I played. It was really hard for me to get into conversations and to feel like I was being heard. I was really shy about singing as well, because my family were really good singers, so I just didn't feel like I could do it. My dad is a singer-songwriter and (back then) he was trying to get deals. He was playing with cool musicians in L.A. and my mom was his backup singer. She also sang backup on some cool records with the members of the Doobie Brothers and on the soundtrack for Porkie's. You will talk about an artist and she will say, 'Oh I sang with that person,' but you will never get a straight up get a list from her.
When I had the guitar it was like magic. It was like a vehicle and I didn't feel that shy. I didn't have stage fright and I felt really sure about what I was doing. I spent so much time alone working it out and going yes this is really good. When I was playing, I felt something emotionally and then that first experience playing out and people really liking it, I was oh, this is cool. This is good. I didn't have stage fright and in fact it was easier than talking to people.
I couldn't actually be in the bar. I had to wait in the kitchen or in the bathroom. I would warm up in the bathroom and stuff and I would wait there until they came and got me. When the show was going on I would watch the main act from the outside. Sometimes I would be in the kitchen. They were very watchful of me to make sure that I didn't get them in trouble," she chuckles.
When she was signed to Lakeshore Records at age seventeen, "I had to be close to L.A., but my mom didn't want me going to L.A. completely alone yet, and I wouldn't have anywhere to live, so I went and stayed with my older sister in San Francisco and I drove to L.A. every weekend. I knew I had to get down there more (from Washington). I knew the label couldn't keep flying me all of the time or it would come out of my advance or something, so I went and lived in San Francisco with my sister. She helped me a lot and she took me under her wing. She was a young person too, so she was kind of wild and free."
These days Jaime Wyatt is highly respected as both a guitarist and a singer and she draws a lot of attention in the competitive L.A. music scene, something that is not easy to accomplish.
"I feel just as strongly about playing guitar as I do singing. I am not really technical. I can't solo really, really fast, but I can solo kind of cool and like Neil Young. I have studied Keith Richards and his timing for a lot of years, because I think that it is so hypnotic. The feel of that kind of guitar playing is very soulful," she says.
As for preparing for her concerts, "I have a whole routine that I do to relax physically. I do Yoga and I have a bunch of vocal warm-ups that I use to get really loose. I meditate and get into a good state. I will think about the show and I will walk around the venue, read the audience and see what they might like. I really want to go out there and to entertain, to play my songs and hopefully in between I am relating to the audience. What I have learned in the past few years is how to reach people and how to have fun with them."
Please visit Jaime Wyatt's website where you can listen to some of her music. You can also listen to CALICO The Band's music and keep track of their upcoming concerts on their website or follow CALICO The Band on Facebook.
Interviewed by Joe Montague
Photos courtesy of Jaime Wyatt protected by copyright © All Rights Reserved
This interview is protected by copyright © and may not be reproduced in print or on the internet or through any other means without the written permission of Riveting Riffs Magazine, All Rights Reserved