Actor, singer and musician Harry Dean Stanton released a new album in February. Well actually, Omnivore Recordings released October 1993, an album by Harry Dean Stanton with the Cheap Dates, produced by Jamie James and Greg Allen (co-produced by Slim Jim Phantom, of the Stray Cats) comprised of some songs that were recorded live at the Troubadour and others that were recorded in the studio. You see, Harry Dean Stanton passed away on September 15, 2017 at the age of ninety-one.
Jamie James who had a band called the Kingbees and who also had played with Dennis Quaid and the Sharks, explains how this album, which was never intended to become an album, was born.
"My sister called me and said, Jaime I saw a picture of you online that I have never seen before. Where and when is it from? She sent me the link and I looked at it. I told her that is a band that Harry and I had for about six months back in 1993. It was called Harry Stanton with the Cheap Dates.
I remembered that Slim Jim Phantom had been digitizing music from cassettes. We had recorded four songs in Paramount Studios on Santa Monica Boulevard, back in '93. He sent me a track, but I couldn't find it. I called him and I said, could you resend that to me? I listened to it again and it was the Bob Dylan song "Baby Tonight." I liked it.
I thought I like this, and I wonder if other people would enjoy it. I called "Slim" back and he had four songs, but it wasn't enough to do (an album).
I called up Greg Allen at Omnivore Recordings and they had put out a soundtrack for a Harry Dean documentary called partly fiction. They are really nice guys who do really great work, so I asked them if they would be interested in doing another Harry Dean Stanton thing. They said absolutely. I told them I would send them one song and I asked them to tell me what they thought.
He called me back and he said I love it, but the quality is not good enough to release. You have to get better quality. I called Slim back and that is all he had. I remembered I had some tapes out in the garage and I called up the representative for the Harry Dean Stanton trust in Kentucky. They said if I was able to get it together it would be great to honor Harry.
I looked through a bunch of boxes and I found an old DAT (digital audio tape) tape and it said Harry Dean Stanton with the Cheap Dates. It had the four songs. Then I looked further, and I found one that said Cheap Dates Live at the Troubadour.
I called Greg back at Omnivore and he said listen we have this guy that we work with and he does incredible stuff with tapes and mastering. He won a Grammy with us for bringing back to life some old Hank Williams tapes. He said take them up there and see what he can do. I took them up to Michael Graves and left them with him for ten days or so. He put them through his magic machine, and he boosted the levels. He made it sound wonderful.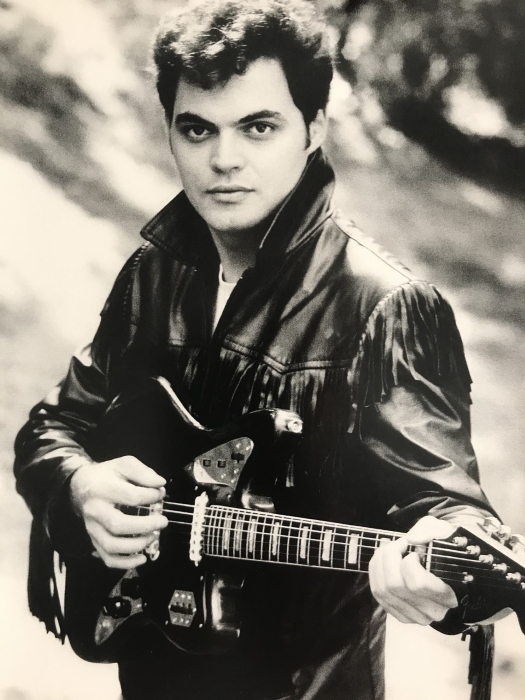 I told him the main thing I cared about was being able to hear Harry's voice. I chose the five songs that I felt best represented Harry's voice. The way this is on a LP is side A are the four songs from the recording studio and side B are the songs (performed) live at the Troubadour. It looks and sounds fantastic. It really does Harry proud. I would not have even dreamed of releasing this if it had not been a true representation of Harry's singing," says Jamie James.
That explains how the music resurfaced, but when and how Jamie James and Harry Dean Stanton, became acquainted with one another and eventually friends is an even more interesting story.
Jamie James reminisces, "It was in the late eighties and I think it was 1988, for a brief period I was doing some gigs with Slim Jim Phantom and Lee Rocker the drummer from the Stray Cats when they had temporarily split up. We were doing this show on Sunset Boulevard at a nightclub called The Central. After the soundcheck Slim wanted to walk up to the Roxy Theater to have a cocktail at a little place called On the Rocks. I tagged along, even though I don't drink. There was one person hanging out in the nightclub. Slim recognized him. I didn't know (the person), and I didn't pay much attention to him. He walked back with us and later he came up on stage to join us for the song "El Paso."
That is when Harry Dean Stanton and I first met, but I didn't know who he was, because I wasn't familiar with his movies. A month or so later, my girlfriend at the time, her father was Dabney Coleman, was having a July fourth (get together) at his house and wouldn't you know it in walks this barfly again. He sat down on the sofa next to me and he looked kind of disheveled, like he was down on his luck. I thought isn't this nice that Dabney is being kind to unfortunate people or a less fortunate friend of his. I said to Harry, I didn't realize that the buses run on July fourth in Los Angeles. I figured the way he was dressed that he must have taken a bus to get to Dabney's in Brentwood. He just thought that was the funniest thing and it cracked him up. I didn't know that he was Harry Dean Stanton multi-millionaire actor. He told that story over and over during the years, Jaime asked me if the buses run on July fourth.
He was a very, very quirky and a very funny man. He had a very dry sense of humor and of course being Canadian I just loved it, because that is my humor as well. We had that in common and my god he could make me laugh. He was very funny.
For whatever reason he liked me, and I liked him. He would invite me over to his house and we would play guitars and sing. It just kind of snowballed from there."
We know you are getting impatient and you want to hear about the songs on this album, but hang in there, we will get to that. It is important for you, the reader to understand how this all came together to create the magic you will hear on this record.
"Going back to when I first met Harry, I had a band called the Kingbees and RSO Records released two of our albums, one in March of 1980 and one in March of 1981. The Kingbees broke up in March of 1981 and so I got another bass player and drummer. I used to play some local clubs, because I didn't like to travel much. There is a place at Muscle Beach called The Lighthouse. It was an old and famous Jazz club from the 1950s. Ray Charles used to play there. Like a lot of places over the years in order to survive it became a Rock and Roll club. I played there on a regular basis. I loved playing down there. The Kingbees' music fit with all of the surfers. My girlfriend brought Harry Dean (Stanton) to hear me down there. He said he got really turned on by the choice of songs that I was doing. I had to do five sets from 9 pm to 1:45 am. It was a good workout for me, and it made me a much better singer. One minute I could do "Sugar Shack," and then the next song I could do "El Paso," by Marty Robbins. Harry asked if he could come up on stage and do a couple of songs with us and I said absolutely!
I played there a few times and Harry would come down and he would sit in. Eventually, he asked me about us doing some music together. I said (sure) I would like that. We would go with our acoustic guitars and play some coffee shops and some cigar bars. My girlfriend, Kelly (Coleman) was also singing harmony with us. Harry loved harmony and so did I. We had that in common. Our friendship grew out of our fondness and love for music.
I said to Harry you know Slim, let's have him come and play on a snare (drum) to give us a beat. Harry thought that was a great idea and so Slim started playing with us. Slim said hey my buddy Jeff Baxter (The Doobie Brothers) plays pedal steel (guitar), so I said to Harry what about having some pedal steel? He said, let's try it. Then we ran into Tony Sales (Iggy Pop, David Bowie, Todd Rundgren) who is also a wonderful singer and we invited him, and he thought it would be great. Slim and Skunk don't sing, but Harry, Tony and I could have three-part harmony. When we got together and played it felt right, so we booked some engagements. People liked it and we were packing places. It just started to happen," he says.
"Spanish Harlem" is a difficult song to cover, because of the comparisons it draws to other great singers, such as Ben E King, but Harry Dean Stanton's vocals are marvelously showcased with his interpretation of the lyrics.
Jamie James says, "His voice had an ease to it. He was a professional singer with a beautiful and natural vibrato," and he says Harry Dean Stanton attracted fans to the gigs such as, "Bob Dylan, Marlon Brando, Kris Krisofferson, Levon Helm, Linda Ronstadt, George Jones, Willie Nelson, Jack Nicholson and Martin Landau. One night Chaka Khan wanted to get on stage and play drums with us. John Dinsmore wanted to play drums with us. They weren't there for me. They were all fans of Harry Dean Stanton. (People like) Harry do not have a need to impress others. They are not selling themselves all of the time.
There was a nightclub in Beverly Hills and Joni Mitchell came down, because she was friends with Harry. Joni sat in and did a couple of songs with us. I was starstruck, because being Canadian I was on stage standing right next to Joni Mitchell. It was like a dream come true. I am not the world's best guitar player by any stretch of the imagination. I can hold my own, because I am passionate and I work hard, but I am not gifted like John McLaughlin or Pat Metheny or at Joni Mitchell's level. There I was on stage and I thought, man a lot of things happened that normally wouldn't have happened in my life, because of Harry Dean Stanton. I enjoyed it and it was a beautiful experience.
One night Bono from U2 was standing there during the break between the two sets Bono introduced himself to me and he said I loved that version of the song you just did (Jaime could not recall which song it was) and I asked him if he wanted to meet Harry. He said no he did not want to interrupt him. I asked if he wanted to come up and sing a song with us and he said no I am just here to enjoy the show. I don't know how you guys do it. One thing Harry had was a derelict sense of time. He would come in whenever he wanted. He didn't come in on the downbeat and he didn't come in on the one. I used to follow him and then the guys in the band would follow me. We made it sound like it was arranged that way. When he played harmonica, he had a great sense of time, but when he sang, he would come in whenever he wanted. Bono picked up on that and he said you do a great job of following him. Harry had so many admirers it blew me away."
The Chuck Berry song "Never Can Tell," has a New Orleans feel to it and sounds like Zydeco meets Country. Harry Dean Stanton of course is singing and playing the harmonica, while Jamie James plays guitar and Jeff "Skunk" Baxter is on pedal steel. The song is introduced by Harry Dean Stanton talking to the crowd and it begins with him playing the harmonica. The band seemed to tap into the energy of their fans at the Troubadour. The song moves quickly, and it is difficult to imagine that many people stayed seated, while they were playing "Never Can Tell."
Another song recorded at the Troubadour was "Miss Froggie," and Jamie James is the lead singer on this one, including punctuating the song with Little Richard like wails. The Kingbees and the Cheap Dates create a rocking atmosphere.
"The Kingbees were a three-piece (band) designed after Buddy Holly & The Crickets. We did really simple songs with three-part harmonies. Once in a while I liked to do a Little Richard type thing and I cut loose. I used to put "Miss Froggie," into my shows, because it was a way for me to get a release. It is like when John Lennon used to cut loose on certain songs. I loved performing that song. It is a very simple but rocking tune. That one used to get the dance floor packed every time," says Jamie James.
Four songs were recorded at Paramount Studios on Santa Monica Boulevard and then mixed at a studio owned by Jeff "Skunk" Baxter. Then they sat in Jaime James' garage for the next twenty-seven years.
Blues singer and musician Jimmy Reed's "Bright Lights, Big City," was one of those studio recordings.
"Jimmy Reed was from Chicago and he did songs like "Big Boss Man." He played harmonica with a rack and he played Blues guitar. (James pauses to sing a few lines of "Bright Lights, Big City." (He was (active) in the late fifties and early sixties. It is a straight Blues song with a medium shuffle," he says.
As for the songs recorded at the Troubadour, Jamie James muses, "It was a magical night when I thought Harry was really on his game. I am not sure any of us were aware that it was being recorded, because we were all in the moment. There it was captured. It is old school, pure and raw."
October 1993 by Harry Dean Stanton with the Cheap Dates is well worth revisiting.
Top photo by Robert Matheu, protected by copyright ©, bottom photo of Jamie James, courtesy of Jamie James, protected by copyright ©
#HarryDeanStanton #JamieJamesKingbees #HarryDeanStantonMusic #JamieJamesMusic #RivetingRiffsMagazine #RivetingRiffs #OmnivoreRecordings
This interview by Joe Montague published February 24h, 2021 is protected by copyright © and is the property of Riveting Riffs Magazine All Rights Reserved. All photos are the the property of
Omnivore Records and Jamie James unless otherwise noted and
all are
protected by copyright © All Rights Reserved.
This interview may not be reproduced in print or on the internet or through any other means without the written permission of Riveting Riffs Magazine.