Janey Street From Queens to LA to Nashville and Returning to Her Musical Roots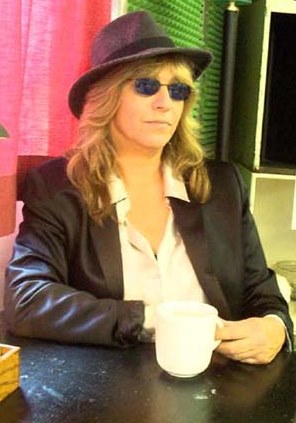 Janey Street is one of those unbelievable music stories for all of the right reasons and for all the reasons that are difficult to fathom. She grew up in Queens, New York City listening to her parents' Billie Holiday and Muddy Waters records, had her first gigging band, Operation Blues, by the sixth grade and she signed her first record deal with Warner Bros. when she was only sixteen years old. A few years later she would sign a one million dollar deal with a record label, have a top twenty single, a hot music video and then was dropped by the label, because of philosphical differences among the label's brass that had nothing to do with Janey Street, other than the fact the disagreements were over which songs of hers to release. Welcome to the world of music!
During her career, Janey Street has lived in New York City, Hermosa Beach, California and Nashville, Tennessee, where she now resides and often travels conducting songwriting workshops for the Nashville Songwriters Asscociation. Her songs have appeared in feature films and she performs regularly as a Blues / R&B artist.
"I grew up in a small family, just an older brother, mom and dad. My father was a graphic designer and artist and my brother was a Jazz musician and graphic designer and artist. We had a very artistic upbringing and we were encouraged creatively. I was really lucky that way and I had a really great, great family.
My brother started playing Greenwich Village when I was eleven or something. My band Operation Blues was already doing gigs on the weekend, by the sixth grade. I (also) had a duet with my brother and we played down in Greenwich Village. I started extremely young at this. My band was doing "Hootchie Gootchie Man." (Muddy Waters) My parents were into Folk music, Jazz, Pete Seeger and everything like that and they were intellectual and artistic. We grew up with art and music," recalls Street.
Life and Janey Street's music have come full circle recalling the the days of Operation Blues, when her brother would come to the rehearsals and teach them some great Blues music.
"I was the same way that I am now. I was singing and just doing my thing. What you hear now is what I was doing then and we were working every weekend doing dances and sweet sixteens," she says.
After a battle of the bands contest, Janey Street's band ended up playing a big gig in Manhattan and Street's childhood friend Janis Ian came out and played keyboards for them.
"At the time Janis started climbing up the charts with "Society's Child." Janis and I had gone to summer camp together (when we were younger) and we immediately hit it off, because we were the only girls that we had met who played guitar and who wrote songs. There will never be a time (mid-sixties) like that in the music industry again or in Pop culture period. It was a wonderful time to come up in the music industry," she says.
Another band from the battle of the bands competition, The Shadows showed up at Janey Street's gig and the keyboard player for The Shadows, Dennis Pereca decided to leave the group and join Street's band.
"Before you knew it, Dennis (Pereca) and I were writing a lot of songs. We started doing this Folk Rock thing. Janis introduced us to a lawyer and a manager, because she was already in the business. I sort of got thrown into the business. Then we got a record deal with Warner Bros.
I was thinking this is great, because I love doing this and I have an opportunity to make a living at it. My attitude was the music industry was tough, but I did think it was possible, because I had a friend who was already very successful, Janis (Ian). She was very helpful and she thought that Dennis and I were great. If it wasn't for her I probably wouldn't have had that opportunity. It led to what I still do today. It gave me a life of music.
The first album we just called it Janey and Dennis. We were very, very good looking two young kids and Dennis was gorgeous. I was a nice looking babe, seventeen, eighteen and he was twenty. We sounded like the Everly Brothers. We had really good, tight harmonies and we were hot. We got standing ovations opening up for all of these big acts. I was the main singer. Dennis played piano and I played guitar. We did an acoustic act a lot and (other times) we had a backup band. We played in front of 20,000 people a night (as an opening act). I loved performing back then and this was all from singing "Hoochie Coochie Man," in my Operations Blues Band to now touring all over the place with Dennis and having these record deals. It was great. I guess I was very fortunate. I would hate to be an artist today. I would hate to try and make it as a young artist today compared to what we had available to us then," says Street, while remembering their days opening for headliners like the Bee Gees and Richie Havens.
It was very intense. I was very ambitious and Dennis was ambitious too, but he was a little bit spacey and he had stomach aches all of the time and he was much more sensitive. I had to hold the whole thing together and to keep us going. I was the rock behind that team. Dennis and I did two record deals. One was Warner Bros. and we opened up for a lot of Folk acts. We played down on Bleeker Street (she then names a lot of venues). We became Melanie's opening act and we got involved with Melanie and her husband's company. We signed with them for our second record deal and it was pretty nice back then. It is not like today, back then they gave you advances," she says.
Continuing she says, "We did this incredible record at a studio called 914 Recording Sound Studios. Picture this, Bruce Springsteen was recording there from twelve at night until twelve noon and we would come in from twelve to six and I think Melanie would come in from six to twelve. It was around the clock. (editor's note: Dusty Springfield, the Ramones, Blood, Sweat & Tears also recorded there) We were living in Woodstock and 914 was in Nyack right across the Hudson River. It was a very famous place. The New York session players were amazing.
The second Janey and Dennis record was really fabulous and we had great people that we were working with and it was great. Melanie's husband was running the show, because he had invested in it. He paid us and he had a record label at the time. He leased the record, did a production deal with Capitol (Records) and the guy that signed us over there got let go. (she starts to laugh) This is a typical record label story. We were signed with the William Morris Agency all of this time and that is why we were working.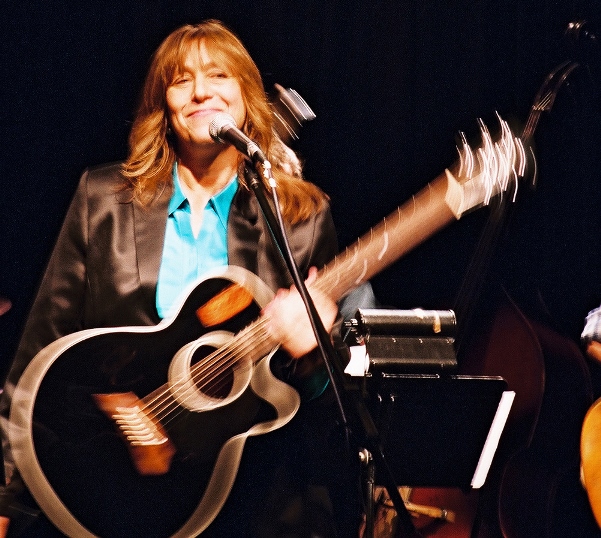 Dennis and I were a couple. It just turned into that. We were having some real problems, but I didn't want to breakup the act. At that age couples have problems and we were very young and we were thrown together. I thought he was gorgeous and he loved me and we loved each other, but at that age we had a lot of pressure on us. It was just nuts.
We got on tour with the Bee Gees and we opened up for them. There were 20,000 people a night, but nobody from Capitol Records was there. They had released a single called "Jason," off of our record. It had some of the best New York session players, Steve Gadd, Huge McCracken and Eric Wissberg. Dennis and I were having problems and I fell in love with the guitar player. This is a typical chick story. I broke up the act. It wasn't going to happen. We did this great record and it is still a great record, but nobody ever heard it because of the label.
Janey Street and guitarist Arlen Roth became a couple and lived together for a while and during this time her gig schedule slowed down.
"There was a guy named Fred Mullen who had produced Dan Hill and he had a lot of hits at the time. He was living out in LA and he took an interest in me. He flew me out to LA. I broke up with Arlen, so it was good to get away. That was when I moved to Hermosa Beach. I was really finding (myself) as a solo artist and I started to write more by myself.
I went out there and I stayed with my cousin and then I got a little apartment. I was working with Fred and I got this little gig in Redondo Beach where I was playing for fifty bucks a night by myself in some club. I was living on the beach and it was great. It was a very bohemian place at the time. I was hanging out with some great people that had moved there, some really great songwriters that had come from Nashville. It was a wonderful time in my life, just a great time.
One of Janey Street's songs was used for the television program Fame and through a series of events that were tied to that, Street was eventually introduced to record producer, music publisher and manager Jimmy Lenner (Bay City Rollers, Three Dog Night, Eric Carmen, Grand Funk Railroad), whom she says, "freaked out over my music."
This was when I wrote my Arista (Records), Heroes, Angels & Friends record. It was like a period piece for me and I was really onto something. I got a million dollar record deal. Boom! A lot of people slammed the door in my face. My lawyer went around to a lot of people with the same songs and they all turned me down. They all passed, but Jimmy Lenner heard it and had me do some rewriting. The reason he signed me to his production company was because I had to do some reworking of the songs. As a producer he had a vision of what he wanted to do with me. I did the rewrites and I did some demos in New York.
A week later I had fifteen record labels that wanted me. It was really crazy. Jimmy ended up doing a deal with Clive Davis and Donny Lenner was the head of promotion, so that made sense. Everybody at the label was very enthusiastic and we put it out. When it was time to make decisions about the singles everybody was in disagreement, all of the powers to be and that is when I ran into problems.
The second single "Under The Clock," hit the AC charts at # 18. I got a call, 'Hey everybody's excited.'
It was one of those songs that came to me in five minutes. It was one of those flashbacks, while I was living in Hermosa Beach. I had this cool kitchen that was good to sing in, because the acoustics were so great. I used to sit in my kitchen and write and sing and to do all of my stuff.
When I was growing up in Queens in the early days back when I was with Operation Blues and with Dennis and during that whole period I lived in a place where you had to take a bus to Main Street, Flushing and then get on the train to go to Manhattan. "Under The Clock," was a place where there was a United Cigar store right on the corner of Main Street, Flushing. That is where we all used to meet, like, 'Hey I'll meet you under the clock.' I would meet all of my friends there.
That was in the eighties, but all of a sudden years later when I was sitting in my kitchen I wrote the song in five minutes. I was reminiscing about my friends hanging out under the clock. We were all musicians too. It was anti-establishment. We were rebels. That is what we were. We didn't care. We used to hang out in Central Park and cut school. If you listen to the song, that is what the song is about. It just came out of me. That is how that song happened."
It looked like the song and music video "Under The Clock," were going to take Janey Street's career to an entirely new level, until, "three or four days later I got a call from my producer saying, the record is dead. We are going to try and put out one more single and we will see what happens. I had great reviews all over the place. My record was all over the charts and it was like a top ten video of VH 1. I think there was a lot of tension about me and what to do with me with the powers to be and that is why I got dropped," she says.
While still living at Hermosa Beach, Janey Street performed in Los Angeles and she also started receiving phone calls from people she knew asking her if she would write music for films and also provide her vocals for films that they were working on.
"I did that and then it dried up, because they started using some really big artists from labels and doing those kinds of deals, so they could sell their movies. At a certain point all of the big artists were on soundtracks. That was in the nineties," she says.
Two of Janey Street's songs appeared in the animated film Food Fight, as a result of a phone call from her old friend Jimmy Lenner. He told her that he was working on a movie that involved Charlie Sheen and Eva Longoria and there were three scenes for which they required music. He asked Street if she was interested. With a tight deadline of two weeks, Street sprang into action and arranged some co-writing sessions.
A lot of the time I will write a song for a scene and not even see the scene. I will just get, hey we want something like this and then I will write it. For Food Fight I saw the scene and in that movie I have the end title song, which is kind of cool and it lasts for a really long time. It wasn't my demos that were in there, it was redone by Michael LLoyd. That was an animated film and it was cool. It is great to hear your music over a scene whatever it is.
Street's old friend Janis Ian had moved to Nashville and the two had kept in touch. Street recalls Ian flying her to Nashville and setting up two weeks of songwriting appointments for her.
"The appointments were with big writers. I just fell in love with Nashville. I had a lot of new friends and I did the whole Nashville thing. I sublet my place on the beach (Hermosa) to a dear friend, because I didn't want to lose it and I came here (Nashville). I rented a room at a friend's house, because I just wanted to feel it out," says Street.
Janey Street credits producer Jimmy Bralower (Steve Winwood, Eric Clapton, Michael McDonald) for pointing her back to her R&B and Blues roots. He told her that is when she sings the best and when she is at her best. Street then started making songwriting appointments with some "A" list writers.
"That is how I got the Ruth Brown cut, because I was working on my next record. I had made a decision to go back to my roots. That is why it was very well defined difference between this and what I did back in the eighties. Fred Muller who had been living in Toronto moved to Nashville and he produced my tracks on the Blues record. Everything came around full circle.
Before Ruth Brown passed away I got a cut on her Grammy nominated CD called A Good Day For The Blues. My song "Hanging By A Shoestring," which is on the album Street Less Traveled. That was a very big deal to me. Going back to when I was a kid with my brother and all of that, Ruth Brown was the big deal to me and a big influence on me, so for her to cut my song and to cop some of my licks was very, very exciting to me.
I am still writing with a lot of great people here and it is a great writing community and I do a lot of work through the Nashville Songwriters Association International with workshops and mentoring. I am very involved and I have been writing like crazy recently. Street Less Traveled was my last record that I did. It was quite a while ago. I might do another one, but I haven't really planned on it yet," she says.
One of Janey Street's most treasured memories came not long before Levon Helm passed away in 2012.
I opened up for Levon Helm at The Barn in Woodstock, before he passed. That was a very special experience and gig. That was incredible. It was like 150 bucks a ticket. About 350 people could get in there. Every Saturday night he would have somebody like Emmylou Harris opening up and then he would play. We did forty-five minutes, we got a standing ovation and I think it was the best gig I have ever had in my life. It was fabulous. It was just great. That was about the most fun thing that I have done in a long time.
Please visit the website for Janey Street

website
All text protected by copyright and is the property of Riveting Riffs Magazine © All Rights Reserved. Photos courtesy of Janey Street. All photos are protected by copyright ©, All Rights Reserved
This Interview published August 5, 2014 by Joe Montague is protected by copyright © and may not be reproduced in print or on the internet or through any other means without the written permission of Riveting Riffs Magazine, All Rights Reserved