Recently, Riveting Riffs Magazine sat down with Jeanette B. Milio who depending on the project she is working on sometimes wears the hat of producer and sometimes she dons the executive producer's hat. During the course of her career Ms. Milio has garnered significant respect from her peers, networks, film studios and distributors for her keen business acumen and her knowledge of how to finance and produce a feature film or television and streaming series that will put people in the seats in cinemas or have their eyes glued to their television sets at home. We asked Jeanette B. Milio if she would be gracious enough to take us behind the scenes and explain the business side to us.
Jeanette B. Milio's story begins in a small town outside of Cologne, Germany, where she was raised by a single mother, who was a hairdresser. At first glance this would appear to be an inauspicious start and far removed from the life she built as a movie mogul, but she credits in part, her success to lessons learned from her mother (more about that in a minute).
"I didn't have any idea of what this industry would be like.
The one thing I remember that drew me to storytelling even as a child, is that I would come up with little stories and I would engage all the children on our street to perform the stories in Saturday morning theater pieces on the stairs in front of our house. I invited all of the other neighborhood kids to come and watch the plays and to pay ten pennies. I think I was ten or eleven when I started doing that.
I liked to tell a story and I liked to play with kids on the street, so I thought maybe we can do something here that everyone benefits from. At the end of the play that we performed we shared the money and we bought candy with it.
The storytelling was always in my brain, because I was a bookworm and I liked to write. I have always done that even as a child.
I studied business and I never really went into the entertainment industry. My first exposure was when I worked for a temp agency, while I was studying. The temp agency placed me as a secretary to replace a secretary who was going on vacation at RTL television, which is a larger German network that is located in Cologne. While I was there it gave me the first sense of what it was like to work in this type of environment. Lucky for me I worked in the entertainment department where we produced all of the shows that we had bought as formats from the U.S., like Price is Right, Family Feud and so forth. We produced those formats for the German network, as German game shows. As the secretary I was the hub for all of the producers. At any given time, we had between thirty-five and forty producers working on these different shows.
I learned a lot very quickly. I learned about budgets. I learned how we adapted these shows and how we created them, so they worked for German television, because obviously the German audience is a little different than the American audience. I really benefitted from this position and after my three weeks (as a temp) was over I was offered a job in that department. I ended up working as the personal assistant for the person who ran this department. You could call it an assistant to the executive producer. The network gave me a chance over the years to expand and to learn more. I was trained to take over one of the shows. It was a very nice opportunity for me to grow from the ground up," she says.
Jeanette B. Milio continues to reflect upon how this all started, "This all started through a coincidence without a plan, at the network television station. I noticed that I liked the environment, the efficiency with how we produced there. I liked the vibe and the mix between creating something, while being responsible for the budget. I found that worked with my personality.
I was there for five years and then I was offered the (opportunity) to run a show for another network station that was a German sports channel. That was a daily health magazine show that ran every day at noon. It was the first time that I produced a show on my own, with a team of segment producers who were working for me.
I started working in Germany, first with network stations and then I was hired by a production company in Munich to be a film producer. I started working on a television series for ARD, which is a larger German network and then I went into movies.
I won my green card in the lottery. I never win anything, not even a raffle, but I did win the green card. I then decided, when I was in my mid-thirties and when my daughter was eleven or so, to move to Los Angeles. No one was waiting for me here. It was a bit of a rocky start. I think a lot of producers can relate to this, because it is not easy to break into this industry from scratch if you don't know anyone and especially if you come from a different country and a different culture."
We wondered where the confidence to make such a movie comes from.
"First of all, it is insane to do it. I would agree with most of the people who said it was very risky.
I have to go back and tell you about my mother. My mother is someone who always told me everything is possible. There are no limits other than the limits you put on yourself. I was raised by a mother who ingrained confidence in me from the get-go. She was very strong, and she is still very strong. She doesn't take no for an answer. She does what she wants to do. She has always been like that. She is not fearful.
I think the difference between people is that you have the kind that live their lives driven by fear or you have the kind that say if I let fear hold me back, I will never really do what I want to do. I am not saying I wasn't afraid. Of course, I was nervous and of course I was afraid, but I was more afraid of sitting one day when I am ninety-two years old, in my rocking chair and saying to myself I wish I would have done this, or I wish I would have done that. I was more afraid of that than falling flat on my face.
It sounds very odd, but the fear of missing an opportunity that was presented to me in such a unique way was stronger than the fear of not doing it. I do believe certain things happen to us to help us grow out of a box that we grew very comfortable in and to push us a little bit to be able to live more of what I consider our optimal life. We can live a life where we can at least try to do the things that we dream of. My dream was I will go to Hollywood, I will become a Hollywood producer and I will never look back. That was the dream, and it was very superficial at the time.
Of course, when you have a dream and it grows into reality, it is not at all how you envisioned it. For me it wasn't easy, and it isn't for many. I had to figure out how I was going to differentiate myself from these many, much more experienced producers here in Hollywood. How is anyone going to listen to my pitches and what I have to say?
The first thing I had to figure out, was when you go and pitch content you have to have an angle other than just a good idea. A good is the absolute. It is a must. You have to have a strong idea whether it is a TV show or a feature film. It needs to be strong, and you cannot be lazy with the development. You have to adapt it to storytelling forms that are applicable today. They are different than they were in the '90s and the 2000s, when I came over here," she says.
Then Jeanette B. Milio had her first good opportunity in the United States, "I found a good project that was a comedy. I acquired it from an agent in Los Angeles. It was written by Eric Tuchman (co-executive producer) who is known for The Handmaid's Tale these days. It (the acquired project) was a nice family comedy, and it was the story of a German single mother with two kids who goes on vacation in America to stay at a house she booked. It was also occupied by an American dad with two kids. It was totally insane. She is like a scientist and all proper and the kids are like little mini robots. He is a dad who shows up when he feels like it and his kids are a little bit out there. The film is called Time Share (2000) with Nastassja Kinski and Timothy Dalton. It was my first movie. I loved the script, because I could relate to it. I developed it to the best of what it was.
I hired a casting director, and I went out to look for the best casting director I could find. I came (to America) with fifty thousand dollars, which sounds like a lot, but in LA it is not a lot. I used the money to pay for the option and to hire the casting director who then helped me to get the script to Nastassja Kinski and Timothy Dalton, because she had worked with them. They really like it.
Timothy Dalton was known as (James) Bond and he was known for doing drama, the serious movies and the sexy Bond type. He was not known for doing comedy. He liked the idea that he could show a different side of himself.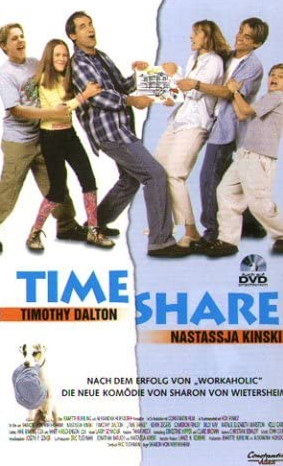 Natasha was always known as the sexy Lolita kind of a person, but she never really played a hard core, I am a scientist kind of role, when she was a mom, and she did everything properly.
I did this on purpose. I chose two actors who had never done the kind of roles that I was offering to them. I know that actors like to show off a little bit of a range and they might be attracted to something they had not done before. That was my trick on the casting side and once I had packaged those two actors, I had an easier time pitching the project to a network or studio. They still were yes okay blah, blah, blah," she recalls.
Jeanette B. Milio was not done yet, "I decided I needed to figure out an additional little trick.
I went back to Germany, and I talked to one of the largest distributors in Germany, which is Constantine Film and I talked them into doing this movie with me as a co-production. I gave them a carrot saying I am going to use a German director. I am going to Sharon von Wietersheim, who at the time did the number one comedy in Germany. Comedies in Germany are very well done by directors who are established in their genre. Constantine said that is a good idea, we will put Sharon on it. We like the story.
I came back to Hollywood with Constantine attached and fifty percent of the budget. Usually, Germany pays ten percent of a budget for a feature for something they feel is commercial. Now I could talk to people about financing the balance and giving me fifty percent and owning for a significant amount of time the foreign rights. The financial structure was unique.
For my first movie I had to figure out how to deal with the money side of things in order to break through the crowds. It also gave me an idea of what I needed to do going forward. I had to develop a story, package actors, spend money on getting it right and then figure out a unique financial structure.
I tend to be a little bit German, as I look at projects, I want to do in the sense that early on I also want to figure out the financing of them. Just to have a great idea and thinking this the best thing since sliced bread, because I think so, is not enough for me. I have to find verification in the marketplace to find financial backing for it.
Working in finance at that time opened up doors for me to work with the German equity funds that were very strong at that time in Hollywood. A lot of these equity funds were pouring money into Hollywood movies. That was an interesting education for me to see how they structured these investments. What movies did they finance? How did they finance them? Why did they finance them the way they did? Did they make money? A lot of the funds did not make money and they disappeared two or three years after that. It wasn't just because they didn't make money, it was (also), because the German government changed the tax laws. That knowledge helped me to figure out a way to structure these investment funds better in order to protect equity investors."
Jeanette B. Milio was hired by one of the banks to manage one of those equity funds. She now found herself financing, producing and selling a variety of content, including, television series, television movies and feature films.
"They were all in the independent space, so I ended up working with most of the networks, many of the studios and a lot of the international sales agents. I got to know a lot of people in a really short amount of time. That also helped me figure out who I should be working with and who I should be a little careful about. There are a lot of people in this industry that might not be all that upfront," she says.
She decided to establish her own fund, "I decided I wanted to work in Europe with something that was interesting enough and that was done in a way that equity investors could hopefully make money. I came up with a structure that I never put more than approximately thirty-five percent into a movie. I limited the equity exposure to limit the risk.
I chose content that in a sense was proven, so we could do presales. We also shot content in regions with incentives, and we did co-productions. We used three people productions. For example, the movie that I did with Halle Berry was a South African – English – German co-production. In the end it ended up on Lionsgate. The movie Experiment with Adrien Brody was done in Iowa, just shortly before Iowa collapsed, so we got about forty percent of the budget from Iowa. I did a movie, 13 with Mickey Rourke in New York which is known for its tax credits.
Every movie that I produced had a similar structure in the sense that a good third of it was invested as equity and the rest was structured through other financing sources. That kind of mix and diversification ended up being favorable for many of the investors we were working with. I am still using some of that structure today when I am working on content. That is the way for me to make sure I am not overextending the money of my investors."
Jeanette B. Milio pauses for a moment to reflect, "For me being an executive producer who ended up doing the financing and producing content, is not the normal thing. In Hollywood you either work as a producer to create and develop content and pitch it to a network, a streamer, a studio or investors and then you realize that content. As a financier you talk to these producers and then you decide what project is good and is financially viable for you to invest in. My role ended up being those two roles combined into one. I was creating content and co-producing content with other producers, but I also financed it with funding that I created through investor funds after I had moved to Los Angeles."
So, Jeanette, just how much oversight over the creative process do you exercise when you are the executive producer of a film or television series?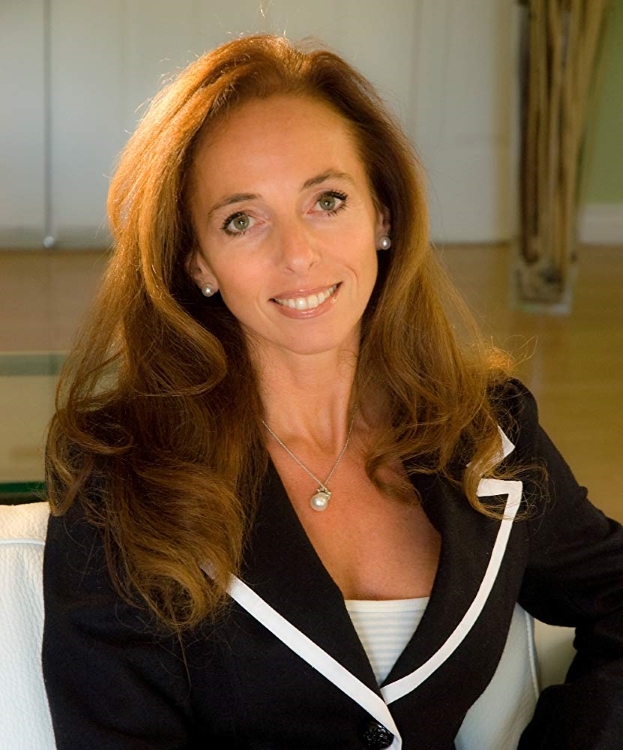 "There are two kinds of executive producers. For a television show the executive producer is the person that makes all of the decisions, or it could also be a showrunner. It is the most important role in the sense that you create the show and, in some cases, you even write it. The showrunner would also be an EP (Executive Producer). The role there is very large. With TV shows the financing is not always the same as with film. We are now getting to the point where we do more independent financing in television, which often was not the case, because the network stations wanted to fund the content themselves. Nowadays with all of the changes going on and low acquisition budgets available to the networks they are looking at producers and saying can we do a co-production with you? Can we do co-financing? Is there a way for us to reduce risk? It is a bit of a door opener for us as producers to go in and say I would like to do this show with you, and I am happy to co-finance it in some shape or form if we structure something. Maybe you take the U.S. (rights), and we will keep the foreign (rights). It has been done with some shows. This is happening more now.
With the networks my role is to create the show and I am very involved in the creative process. I feel responsible for the outcome of the content, because I am responsible to my investors to make their money back for them. If I don't control the creative and I don't control the output, I have no way of knowing what the product is going to look like. I am forced to deal with the creative side of things.
Obviously, on the other side are network executives who have an opinion too. They have a say in what is supposed to go up there, just as much as I do. In many cases I will tell them you know better, and you know what works on your network. I am not really pushy when it comes to pushing my ideas onto a network executive. I don't see the point. They are taking risks just as much as I am. There needs to be a compromise on the creative level and if in doubt I let them go with it. I think they have something to lose too.
The same applies to the streamers. When Netflix buys something there are options that say we buy it all, we pay for it all, we give you extra, so you have a producer's fee, and you go home. In that case they take over and they make their own decisions. I will have a credit as a producer and then it is done with. The other version of that is it looks like a co-production they buy certain rights, and they pay for those rights, like buying a license and my job is to find the other money.
In TV the role of the executive producer can just be creative or just be financial, but in my case, it is both. The role of an executive producer in film is more geared towards the financial side of things. In film I actually hold a producer credit, because that is the more important credit in the film world. In the TV world I believe the executive producer credit has more value than the producer credit. If I am the executive producer on a film that means someone brought me a project that I really like and I get involved in the financial side of it and I help them to close it by investing in it. If I am the producer, it means I am very involved in the content side of it, the packaging side of it and the financial side of it."
We talked about how the landscape of the film industry has changed in recent years. Jeanette B. Milio makes the point that preselling movies was a lot easier when she started out than it is now.
"You are dealing with the fact that the money has flowed from network stations to streamers, because networks have lost a bit of an audience to streamers. If I was doing my Halle Barry movie today, I would probably have to do it for half. The buyers out there are not paying the license fees anymore, like they were five years ago.
Producers today have to reduce their budgets, but we still have to have A level casts, which is much harder, because the streamers and the networks are snatching them all away for their TV series, miniseries and limited series. Now we are asking how are we going to get a movie made," she says.
Another very real issue is the decline in revenues from advertisers in the television market.
"I think you call it losing eyeballs. I am very sensitive to that, because advertising companies and brands pay for eyeballs. That is the whole name of the game. They want to measure what the actual revenue for them is. With movies it is the box office, but with TV it is ratings, and they want to have people watch the show.
Regular network stations that we all love watching are in trouble. I think that is why the network stations have also created streaming services, because they recognize the shift. They are working with this problem and saying we've got to be with the program literally. We have to have to have another outlet.
The studios had to obviously change their path, because in general they had a loss of revenues at the box office. The studios decided to get out of doing the mid-level budget (films) years ago. That opened up the doors for us independents to make those movies and then sell them to the studios for their release. The studios became distributors rather than creators of the content. It was a great time for us producers who stepped into that mid-level theatrical budget movie sector that the studios had already left.
Now what they are doing, I believe and of course I can't speak for them, is they are smart enough to create their own streaming platforms. They have gone back to where they started when they (first) opened up. They had the entire chain from creating the content to producing the content and distributing the content on all of their platforms. I would not be surprised if the studios go back and buy theaters instead of dealing with distributors who dictate to them how they have to release movies and who get bent out of shape when the studio decides they are going to do a full release or a simultaneous theater and streamer release. I think you are going to see a shift with studios potentially buying theaters and maybe streamers buying theaters.
People do like the experience of going into the theaters, but the theaters have to be different, and they have to look different. I think they have to be revamped to be more of an experience for the audience to make it more interesting. Who today wants to sit right close to someone after we all became germaphobes during this last year? I do believe there still is a future and a want for audiences watching movies in theaters. It is a matter of who is going to own them, who is going to run them and what will they look like? It gives us something to do. I am married, what do I do? I take my husband on a date and we go to the movies. The kids do it. Families do it. It is not going to go away, but it might be an idea to up it a little and make it more interesting and more of an experience. In Europe we have theaters where there are big couches, and you can sit more apart in the theaters. You can watch it like you would watch it at home, because there is more space. The ticket price is a little higher in these theaters, but it is more of an experience. There is a different kind of experience that is going to happen. It (will be) more of a social event.
I think everyone is trying to adapt (to streaming). The job of the sales agent is to take the content from a producer like me and sell it to the buyers and international distributors who then release it in the country. A lot of the sales entities are gone, because there are no movies for them to sell and the smart ones became producers. The smart ones decided to create content, because they needed to figure out a way to stay afloat and to stay alive. They cannot wait for producers to get their (act) together to figure out how to make movies. They had to do this on their own. They are now creating content, movies, TV series, documentary series, feature documentaries. We see a lot of sales agents diversifying in content and becoming their own producers, which I think that is very smart. They are still acquiring content from producers like me or other producers, but they want to see something there and they don't want to start from scratch. If they have to start from scratch, they will do it themselves," predicts Jeanette B. Milio.
#JeanetteBMilio #GermanFilmProducer #FilmProducerInterview #RivetingRiffs #RivetingRiffsMagazine #ExecutiveProducerInterview #HalleBarryFilm #TimothyDaltonFilm #DogWhisperer
This interview by Joe Montague published June 7, 2021 is protected by copyright © and is the property of Riveting Riffs Magazine All Rights Reserved. All photos are the the property of
Jeanette B. Milio unless otherwise noted and
all are
protected by copyright © All Rights Reserved.
This interview may not be reproduced in print or on the internet or through any other means without the written permission of Riveting Riffs Magazine.