Jolie Goodnight Releases Fabulous Jazz Album - Say Goodnight Gracey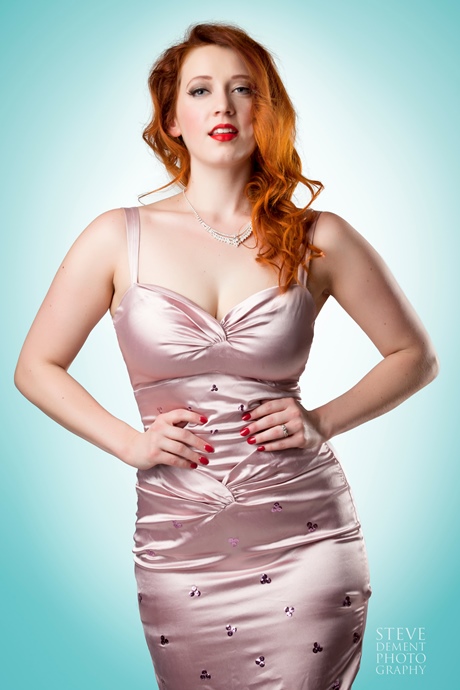 You have only listened to a few lines of the Eric Maschwitz and Jack Strachey song "These Foolish Things (Remind Me Of You)," and already your ears are on high alert. Who is the singer with the fabulous voice and whose vintage timbre is so enchanting? She is Austin, Texas native Jolie Goodnight and her vocals are enveloped by the silky smooth instrumentals served up by a stunning array of musicians. On drums is Dony Wynn (Robert Palmer), pianist and trombonist Michael Thompson (the Eagles), bassist Glenn Fukunaga (Robert Plant, The Dixie Chicks, Dr. John), Jon Mills (clarinet, saxophone), Kevin Flatt (trumpet), Brian Standefer (cello) and playing guitar is Gabriel Rhodes. The album is Say Goodnight Gracey, is a nod to her father the late Joe Gracey whose fingerprints are all over the Austin music scene, as a musician, a producer, a DJ and the person who originally recruited the artists to appear on the television show Austin City Limits. The title of the album also pays tribute to an era of music and entertainment in general of which Jolie Goodnight is quite fond.
"My parents would always kid around with me when I was a little kid and they would say, "say goodnight Gracey," and I would say, "say goodnight Gracey." I loved that as a kid and it is a reference to vaudeville style and yes I know the original spelling was Gracie (a line from the vaudeville act of George Burns and Gracie Allen). I also wanted to go ahead and have a nod to daddy and to say thank you," she explains.
Accompanied by Michael Thompson's elegant piano and Kevin Flatt's muted trumpet, Jolie Goodnight turns up the heat with the scorching "My Daddy Rocks Me," and Goodnight's performance transports you back to the 1920s when J. Berni Barbour first wrote the song, originally titled "My Man Rocks Me (With One Steady Roll)," which was recorded by Trixie Smith. The song was also recorded by other artists as "My Baby Rocks Me."
"I am really in love with the fashion of that time as well and the music and even the way in which people would focus on their diction. I think about my grandparents and my great-grandparents and the way that they spoke and the way they articulated things. I think there is so much that we could insert into our lives now and I wish we would insert it frankly. There is so much I learned from my grandparents when hearing their stories. I think there was something really special in that time period between the twenties through the sixties and there were some special, incredible things going on culturally," says Jolie Goodnight.
As for the New Orleans vibe on "My Daddy Rocks Me," she says, "New Orleans is a place that I am completely in love with, with all of the French culture added to it and being a Texas woman I love the south. I love that city, because it is a place where strangers talk to you and where you can walk down the street and you can say hello to one hundred people in one block. "My Daddy Rocks Me," is an old dirty Blues tune and a lot of those old dirty Blues songs are from New Orleans or somewhere down there in the south. It's soothing and I think it is appropriate to have a New Orleans vibe for that song."
Jolie Goodnight describes herself as "I have such perception when it comes to the senses, with taste, sight and feel and all of those things. I can really feel the lyrics that I didn't write and I can be analytical about the lyrics that I didn't write. I think that is important when you are going back to old songs and when you are an actress it can get you a job (Jolie Goodnight is also a professional actress). You can take those songs and put them in the real world and how we put literature or lyrics or poetry into the real world is by using our senses. As an actress I am used to using method acting and a lot of different types of acting, but method is one of them and in order to be a method actor I have to be very in tune with myself. I apply that with music as well and how I analyze these lyrics, I use my senses, so that I can situate myself in the song then I can emotionally connect and my audience can emotionally connect."
Ms. Goodnight who graduated from university after studying French confesses a healthy appetite for all things French and her mother owns a home in southern France. Her sensory memory came into play when she recorded the song "These Foolish Things (Remind Me Of You)."
"For some reason and I don't even know why, because I don't think the song even mentions Paris, but it always makes me think of my parents going on their adventures together, "These foolish things remind me of you." It seems to me like a conversation that would happen between my parents, because they had so many incredible journeys and travels together, as they were both musicians. Even that last month before daddy passed away, they were still on an adventure together and I was lucky enough to be there with them. That song is a dedication to my parents. Even though the song has some really sad undertones that go along with it like "Oh how the ghost of you clings," it is still a song that makes me really happy when I hear it, so it is one that I wanted to include on the record," she says.
Jolie Goodnight saves her best performance for the last song on her album Say Goodnight Gracey when the romantic longing in her vocals is evident on the Cindy Walker and Eddy Arnold song "You Don't Know Me." Ms. Goodnight's phrasing of "You give your hand to me and then you say hello / And I can hardly speak my heart is beating so / And anyone could tell you think you know me well / But you don't me," is heartfelt and tender. We also hear the sadness of one who is in love and longs to make her love known, but "Though my heart aches with the love for you / Afraid and shy I let my chance go by / The chance you might have loved me too." Jolie Goodnight has arrived and she is going to be a force to be reckoned with on the music scene for a long time.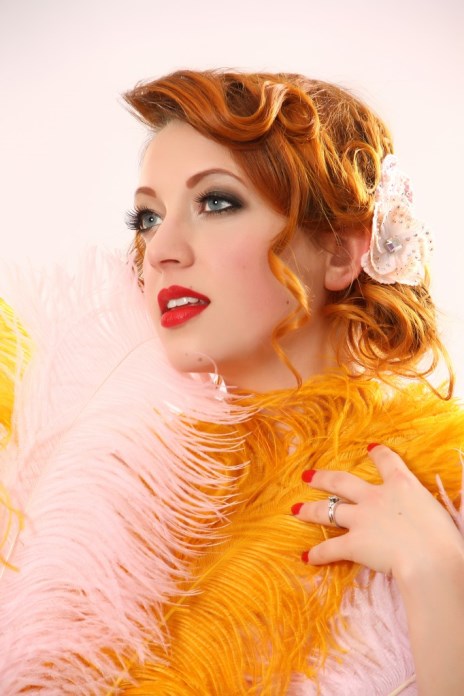 Jolie Goodnight says, "You Don't Know Me," is a song that grabbed me and when I was a little itty bitty kid. Daddy would put the music on while we would do the dishes after dinner and this was a song that always was on the playlist. I just thought it was the coolest song and then growing up and being a teenager and having my first heartbreak, suddenly this song made sense to me. I understood the song. There are so many incredible love songs out there and there are so many incredible heartbreak songs out there, but there aren't a lot of songs about unrequited love. There aren't a lot of really incredible songs that get down to the point about being desperately, completely and absolutely in love with one another person who just isn't going to love you back."
Although, many of these songs have been recorded and performed by iconic singers, today's generation of music lovers may not be familiar with all of them.
"They are brand new to some people and especially when I do songs like "You've Changed," (written in 1941 by Bill Carey and Carl Fischer) in my live shows and I can't tell you how many people who are in their early twenties come up to me and say I have never heard that song before and it made me cry. I love being able to give them that song for the first time in their lives, even though they are really old songs.
The way I settled on the songs is I sat down and I wrote the list. I included all of my favorites. These were the songs that got me every single time. These were the songs that spoke to me and then I narrowed down the list to the ones that I thought were fitting for the record. I took the list to my producer who is also my brother Gabriel Rhodes and Gabe is a genius in a lot of respects, but he is really great at figuring out how songs fit together as puzzle pieces on the record. He helped me narrow it down to the final songs. "Pennies From Heaven," even though it has been done a lot, I knew that I could take that risk, because of the (musicians) that we had working on the record. All of the musicians on it do not traditionally do Jazz. They are trained well enough that they can do Jazz, but they said, hey I don't get to play Jazz that often and I would really like to do this. I knew I could take the risk with "Pennies From Heaven," and some of the others that have been done (a lot), because I knew they wouldn't be done exactly the same as they have been done over and over again.
They can listen to Billie Holiday, they can listen to Anita O'Day and they have all of these women singers that they can listen to, so we really wanted to come from an organic place, what can I do, what can we do as an ensemble, as a band together that hasn't been done before? How could we do the songs the way that our soul tells us to do them versus how they have already been done? I think it is really important not just from a marketing standpoint, but from a soul standpoint. My soul is completely different than someone else's, so I should do the record the way my soul wants me to do it.
Say Goodnight Gracey was recorded and mixed by Bradley Hartman (Willie Nelson, Del McCoury, Rosanne Cash, Emmylou Harris) at Sunbird Studios in Austin, Texas and the quality of the production is second to none.
"Bradley is one of those people who just kind of arrived into our lives and that is just the way the world works. Ordinarily daddy would have been producing, engineering and probably mixing my record, but he was not able to, because he passed away. We would have had this really great void in that regard, except Bradley moved to Austin. My brother Gabriel just happened to know Bradley and mom had known him from different circles in Nashville. It was suddenly the perfect fit. It could have been a very sad and very strange thing to find someone to mix and engineer the record in daddy's absence, but suddenly there was Bradley. There was no choosing necessary, he just arrived in our lives and it was very obvious that he was the one to do the job. He is also brilliant. I know that he has worked on some really incredible albums. He is very talented at what he does," she says.
Jolie Morgan Goodnight Gracey whose husband's last name is Musick (seems fitting for someone married to a singer) inherited one of her names from an ancestor on her father's side of the family, Charles Goodnight who was born, March 5th, 1836, the day before the garrison and volunteers at the Alamo were defeated. Although, Charles Goodnight was born in Illinois his family moved to Texas in 1846, where he lived the rest of his life. He is notable in Texas history for his adventures as a Texas Ranger and for co-establishing with his friend Oliver Loving, what was reputed to be the longest cattle drive in America. It started in Fort Belknap, Texas and it ended in Wyoming. Charles Goodnight is also credited with inventing the chuckwagon.
Almost two centuries after Charles Goodnight put his stamp on Texas the question was posed to Jolie Goodnight whether or not she was aware as a child that her parents were music icons in Texas.
"That is a hard question. I think I was aware that I had something really special and I wasn't aware that they were iconic to other people, at least until I was older when other people would start asking me a lot of questions about them. I was aware that I was in a really special life. I knew that my other friends didn't take off school for the year, so they could tour with their parents. I knew that other kids didn't learn what the smell of a certain herb was, by going on Willie Nelson's bus (she laughs). I knew that I was having a really special childhood. I had a really incredible childhood and I loved it. Most little kids didn't grow up falling asleep in their daddy's bass case and stuff," she says.
Jolie Goodnight may not have been completely aware of her parents' status in the music industry, but she is now and she is carving out her own niche in music.
Jolie Goodnight is performing on October 17th at the 29th Street Ballroom at Spider House in Austin, Texas, October 18th at the Lakewood Theater in Dallas and November 22nd at the Gibson Room in Austin.
Please visit Jolie Goo

dnight's website

. You can also follow Jolie Goodnight on her Facebook page. Return to our Front Page
Interviewed by Joe Montague September 2013, protected by copyright © All Rights Reserved. Photos by Steve Dement Photography, protected by copyright © All Rights Reserved
This interview is protected by copyright © and may not be reproduced in print or on the internet or through any other means without the written permission of Riveting Riffs Magazine, All Rights Reserved