Julie Budd Exclusive Interview - Part One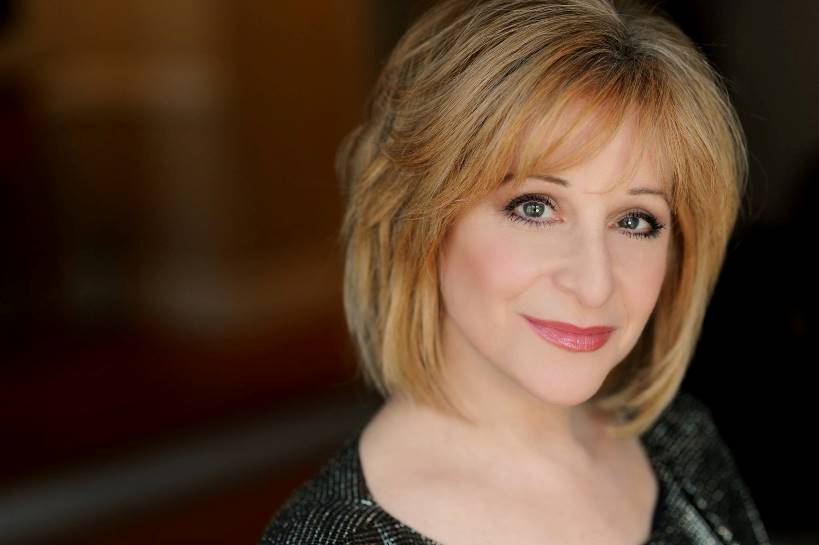 She was born Edith Claire Erdman, in Shore Haven, New York, the daughter of Saul and Joan and when she was three months old her parents bought what she describes as "a big old house" on the corner of 54 th Street and Avenue K in Brooklyn. You have known her for most of her life as Julie Budd, a prolific singer and a well-respected vocal coach. She was one of three daughters and her immediate and extended family was instrumental in cultivating a love for music early in Julie Budd's life.
She recalls, "My mother was an outstanding singer, not a good singer, she was an outstanding singer. My grandfather, my mother's father, used to write music and so did his brother. There were a lot of people, my cousin Emily Remler was a world class, Grammy Award winning international star. She was a very famous guitarist."
Then the memories start to flow and you can hear the warm glow in Julie Budd's voice as she says, "My sister Jill took me into Manhattan to see Fiddler On The Roof. I was about ten or eleven years old and I had never seen a Broadway show before and it was a matinee, a Sunday matinee or something and Jill took me on the train from Brookyn. In those days, it is not like today (her voice deepens), people go to the theater and they don't look all dressed up and that annoys me. It really annoys me, you see a ten million dollar production and somebody is wearing shorts. I still get dressed up and I got very dressed up that day and so did Jill. We went into Manhattan and we saw Herschel Bernardi in Fiddler On The Roof and it was glorious (you can still hear the excitement in her voice). I will never forget the opening scene, it was the bottle dance. Remember the bottle dance? I couldn't even breathe it was so exciting.
Every Saturday night my parents would go into Manhattan and see another (Broadway) show and most of the times it was a musical. My mother would always bring home for me the cast album. They used to sell them at the show with those booklets. Do you know that I still have the albums and the booklets that my mother brought me? I saved all of that stuff. A collector would just love some of the stuff that I have. That was like oxygen to me. People say to me, what were your influences, as a child musically? My favorite person on the whole planet, other than my parents was Julie Andrews. I loved Julie Andrews. My mother brought me the Camelot album and she brought me the My Fair Lady album. My Fair Lady came out when I was about four years old or something, but my mother had the album in the house. She also gave me the album for Peter Pan, with Mary Martin. My mother really educated me musically. She used to give me a bath every night and my mother was the gentlest human being that the Almighty put on the earth. She was an angel. You would have adored my mother. My mother was an angel, even her name, Joan Doris. Doesn't that just sound like an angel? Bathtime was fun, because mommy was going to sing to me and she was going to teach me a song. She would always buy me beautiful music to listen to and we would paint together or go to museums together. My mother was an artsy person, gentle and a great cook. Our home always looked beautiful and my mother was gorgeous. She brought me all of these albums. You name it and my mother brought it to me and she introduced me to incredible sounds. My father bought me incredible albums on Jewish music, Leo Fuld who wrote "Vu Ahin Zol Ich Geyn," which in Yiddish means "Where Shall I Go?" He (her father) brought me the Barry Sisters and their harmonies trained my ear and he brought me all of of those early Connie Francis albums where she sang in different languages. She sang in Japanese, Spanish, Italian, Yiddish and German. She was one of the greatest for transposing her hits and also traditional folk music of those languages. My parents really exposed me to the arts a lot. My father was a doll. They were a great couple. You know how you have friends and they talk about their parents and how their parents were well suited? My parents were more than well suited. They were destined to be together (she laughs)."
One suspects that the genuine nature of Julie Budd and her accessability stems from early in life in which she says there was always family around, aunts, uncles, cousins and they enjoyed similar close relationships with their neighbors.
"The door was always open and all of the kids on my block were always in my house. I am still friendly with all of those kids that I grew up with? There was something about that neighborhood. (She then repeats the words) There was something about it. I don't know. Everybody just stayed close," she says.
One also suspects, that in part it informs her performances, because when asked what a person can expect when they attend one of her concerts this is what Ms. Budd replied, "First of all I want them to feel that for that hour or hour and one-half they can forget their problems, they can suspend their imagination and they can have an hour and one-half of just enjoying the music and enjoying the warmth of the evening. Just as important as it is to get the orchestrations right, just as important as it is to be vocally lined up and ready to go, just as important as it is to get the lighting and the costumes and the presentation and the theme of the evening it is most important to be able to reach people and to make them feel they are one with you. I think without that they could just go home and watch tapes and listen to records or CDs if you will. There has to be a connection, there has to be transference. They have to feel that when you talk to them that you are talking to them. There has to be warmth and that is really what I want. I want to feel that I have connected and I want to feel that I have connected on all of those levels. If I did that and if I helped you to forget your problems for an hour and one-half, I did my job."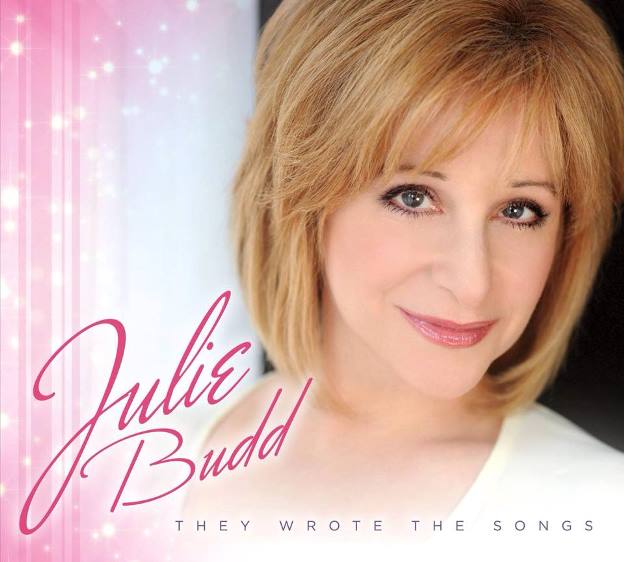 Let's come clean here Julie, we would like to know if it is it urban legend or did you really stalk Herb Bernstein (composer, arranger, conductor, producer) around the Catskill Mountains when you were a child? (Editor's note: Herb Bernstein has produced and arranged for artists such as, Dusty Springfield, Laura Nyro, Tina Turner, The Monkees, The Four Seasons, John Denver, Bob Dylan, Patti Austin, Connie Francis and Tony Orlando and Dawn).
Feigning seriousness, Julie Budd says, "It is true. I was a stalker. I have to admit it to you (we share some robust laughter). My parents, God bless their souls, if they knew some of the stuff that I did… It is funny when you think of some of the stuff that you and I did it is so innocent to what you hear today. I was in day camp and the year before I was in sleep away camp and I didn't want to stay in the sleep away camp, because I had been going since I was six. I was not getting along in camp and I have two sisters, Susie and Jill and they were the day campers, the week campers and they were brilliant in camp and in school they were on the dean's list, but I was lying on my bunk bed dying (she is using hyperbole here). I wanted to be out of there so badly, it was itchy, it was scratchy and there were bugs. I was, get me out of here. I don't belong here. My parents came on visiting day and I was you have to take me home (she imitates sad and almost crying as a child). Do you remember "Camp Granada?" (the song by Allan Sherman) That was me. My father says to me, listen you have to try and stick it out and next summer you don't have to go back. I said, please take me and finally they took me. My cousins had a place called East Pond and I finished my summer at East Pond.
The next year they know that they cannot send me to sleep away camp, so my parents take a room in the beautiful hotel, Tamarack Lodge. Tamarack Lodge had these cabins and a bungalow colony, but my mother wasn't going to stay in a bungalow colony. My mother was going to stay in the hotel. That was my mother. We got this beautiful place in the hotel, so what does my mother do? She sticks me in day camp. I figure ay yi yi, I am in camp again, but at least it is not sleep away camp. I am in camp and I can't remember if it was my cousin Susie, because she was there with me. I am trying to remember who told me there was a talent show. It was either my cousin Susie or one of the kids in camp. I figured a talent show, forget it, I am so there. I cut camp and I went down to the nightclub. I was eleven years old. I saw all of these adults auditioning, singing and rehearsing and there was a man who actually changed my life Vic Mino. Vic was an ex prize fighter. You have to understand the Catskills, they had all of these characters. It was a very interesting place. The director, which is what Vic was usually the director of all kinds of activities as well and he was also the MC of the shows. He looked at me and he said what are you doing here? I said, I'm here to audition for the talent show and he said how old are you? I lied and I said, I was twelve and one-half. There was a man who was on piano and he was a very, very well known musician and his name was Milton Lear. He was a very, very fine musician and he says to me, what key? I had to think fast, so I said, just follow me. I was giving orders. I sang "Moon River," and "Who Can I Turn To?" and they were freaked out by my choices. You have to understand when I was eleven and twelve years old I was so tiny. I was really thin and little and I looked about eight. I was really itsy, bitsy. They couldn't believe that this pitch and intonation was coming out of me. My throat was very well developed for a little girl and you wouldn't have expected that from my physicality.
I won the contest and in the audience was Herb Bernstein and he had been recording Laura Nyro, the Four Seasons, Tina Turner, Dusty Springfield and he was having hits with everybody. I won the preliminaries, so I was going to be in the finals and Vic told me to go down and to meet Herbie Bernstein, because Herbie was staying at Homestead, which was the bungalow colony. I followed Herbie around the next day. If you ever talk to Herbie, he tells the funniest story about how I followed him. I followed him to the handball court, I followed him to the pool and wherever Herbie went that day, I was there. He went to the basketball court and I followed Herbie to the basketball court. Herbie went back to his house to barbecue in the backyard with his kids and I followed Herbie to the backyard, until he said yes I am coming next Saturday to the finals to hear you. I just kept following him and then Saturday came, the day of the finals and I had to secure the fact that he was going to be there and I went back to Homestead and I knocked on his door. He said it's you again? He called me his shadow and I will never forget that (she laughs). He said you are my shadow! I said, Mr Bernstein you really have to promise me that you are going to be there, because I am going to keep following you. I will follow you back to Manhattan. I will follow you Mr. Bernstein and Herbie just looked at me like who are you? He came to the show that night and that is when I started working with Herb and he went to my parents and he asked them if he could cut a (demo)."
For the first twelve years of her life, Edith Claire Erdman had grown attached to her birth name, but all of that was about to change.
"That was a funny process. Herbie (Bernstein) introduced me to Merv Griffin. We were at a session that Herbie was doing with Merv and two days later it was on television. In between that time a lot happened. It is 1967 and Herbie and Merv are talking and Merv said you know there are a lot of Edies in the busines and Herbie goes what do you mean? Merv says, well there is Edie Adams, there's Eydie Gormé and my born, given name was Edith, so Herbie says her real name is Edith, Edith Claire. I really wanted my name to be Edith Claire, because that's my name and I liked the name Edith Claire. (I say it sounds artistocratic to which she deepens her voice and says, well honey maybe I am and I don't know it.) (We both laugh out loud) I liked that name. I was a little kid of eleven or twelve and it just had a ring to my ear. Maybe it was authentic. Maybe I heard the music in it. There is music in that name Edith Claire. Merv said that is a nice name, but she is kind of a perky little kid and she doesn't seem like an Edith. They started kicking around ideas and what should I be called. I was entered in the union, because I had to get a union card. They have all of these rules and regulations and you can't even walk into a studio without a union card. I got a union card quickly and under the name of Edie Anders. That was my name for an hour and one-half. Then there was a guy who worked for Herbie and they are still good friends and we always called him Bud, but his name was Bud Julius Raycheck. Somehow the two guys put the Bud Julius together and they made me Julie Budd. I really wanted to be Edith Claire to tell you the truth.
All of a sudden I am standing backstage and it is the night of the performance, my pop is in the audience and they said, Julie Budd places and I am standing there and I don't move (she bursts out laughing), because I don't recognize the name. The assistant director turns over to me, he leans down and whispers in my ear, sweetie that's you. He pushes me into the light and it is like a film. All of a sudden the first curtain goes up and now I am at a translucent curtain and I see through it. I see Arthur Treacher on the couch and he gives me the high sign, like you are going to do great. Then the second curtain goes up and I hear, ladies and gentlemen Julie Budd and it was like my life began. It is a weird thing and I don't know if you have ever had that kind of moment in your life when you knew your life was changing at that moment. I had that feeling and the minute that the curtain went up and I heard ladies and gentlemen Julie Budd and I saw the audience in front of me and these hot lights went on me, woosh, I felt the heat. Something came over me and I said to myself inside, your life is changing. You are on to this new life. It was the beginning and it was 1967. I have never had any job, but this job. It was a real moment.
The day marked the beginning of what would become a very long association with Merv Griffin with many appearances on his television show and it was also the first time that Julie Budd had appeared on any television show.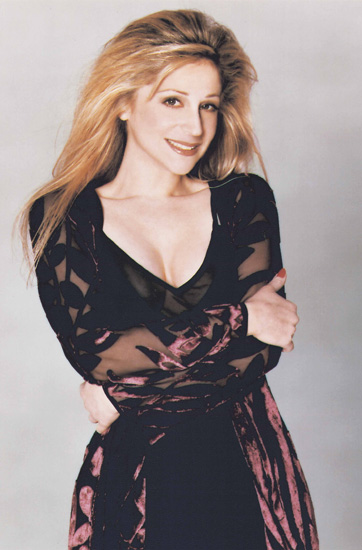 "At that time Merv was out of New York and it started at this place called The Little Theater and then he went to another place called The Court Theater, before he went out to LA. He was here for a long time so I really had the benefit. I used to go to school and then take the train into Manhattan and tape his shows.
Merv brought the crew to my school in Brooklyn and they taped me. It was for a TV special called Sidewalks of New York. That was in 1967 and Burt Bacharach was on that show, (as well as) Dionne Warwick. Merv came into my classroom and the kids of Brooklyn were hanging out the window, Merv, Merv, and they were waving and they were carrying on. The school was going crazy that day.
I think the next show was Ed Sullivan. I was thirteen or fourteen. I was doing Merv for a long time and then I started doing the Mike Douglas Show. He was the sweetest man. Merv was nice, but Mike was very gentle. Merv was an aggressive man and he was a big business man. He was a bigger than life person whereas Mike was very quiet. When he wasn't on the air he just went home. He stayed out of the spotlight and he was the sweetest man you have ever met in your life. I co-hosted that show with him a lot and then I did Ed Sullivan and I did that show a lot.
Ed Sullivan was a very good learning ground for me. First of all everything was live. Actually, a lot of the shows that I did, even Merv, would tape live. As I was doing them, you were seeing them. I was raised on live TV and it used to seem funny to me when people would carry on in the studio about filming and taping. I was used to live TV. I grew up with that. It helped me with live performance too, because it taught me how to perform under pressure. When I did Ed Sullivan you were preparing all week like a repertory company would do or like a Broadway show. When I used to do the Carole Burnett Show or the Jim Nabors Show when I had that CBS contract, I was going out to Fairfax you were there all week learning the sketches and learning the dance routines. You prepared all week and that is the way you did your work."
While most girls in their early teens are doing math equations, starting to notice boys and hang out with their friends after school, Julie Budd was going to school and then taking the train to appear on a television program or to record a new song.
Julie Budd remembers, "I was really living in two worlds at that time, I had my world in Brooklyn and I had my world in Manhattan and I was beginning to train. When I first came into the business it was all on natural ability, but you soon learn after submerging yourself into the challenging life of the arts that you had better get some training, because the rigors of the industry will bring you down if you aren't trained. I was training a lot and I was still going to junior high school in Brooklyn at Roy H. Mann, even though I was going to Manhattan every day to take my lessons or to do my TV shows or going to rehearsals.
I think that is what Merv found appealing and why he brought the crew to Brooklyn and filmed me in my classroom. He thought there was something about it that was kind of nice and he liked that.
I was living two lives. I knew when that curtain went up things were going to change and I knew my life was changing. I was hanging onto my other life as much as I could, because it was the life that I knew. It was the friends that I loved and it was my security. It was the thing that anchored me in a very insecure and crazy world. I knew I always had a real home to go home to. I had a real life to go home to. Somehow I didn't ever expect that it wouldn't work out, but I always knew if something crazy happened, and it didn't, I had a real life. I loved my friends. There is a girl named Michelle and we are going for lunch next week. Michelle and I grew up in Brooklyn. I went to Roy H. Mann with Michelle. My relationships go back that far. I was living two lives. Somehow I navigated them. I think that it is so important for kids to have a safety zone. You have to have a safety zone. Look at what happened to all of those kids on those TV series. Remember all of those kids who got in trouble with drugs and suicide and rehab. You just have to be lucky. I remember my parents saying this about raising kids, you give them your heart and soul and then you pray a lot. You just have to hope it all turns out okay in terms of them being good kids and staying out of trouble and stuff. I was lucky my grandparents were close to us and lived in the house with us for many years. I just came from a very close family. I was okay. I never did anything to make my parents terribly worried."
Read Part Two of our interview with Julie Budd.
Please visit Julie Budd's website
This interview by Joe Montague published February 16, 2015 is protected by copyright and is the property of Riveting Riffs Magazine © All Rights Reserved. Photos courtesy of Julie Budd and they are
protected by copyright ©, All Rights Reserved
This interview may not be reproduced in print or on the internet or through any other means without the written permission of Riveting Riffs Magazine, All Rights Reserved