Karen Wyman - Yesterday the Ed Sullivan Show, Today the Lincoln Center for the Performing Arts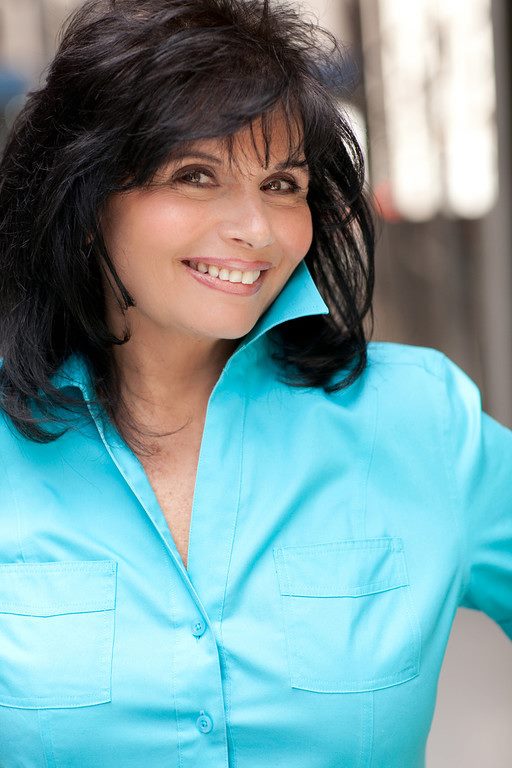 Karen Wyman, a teenage sensation appeared on almost every television show of note that featured singers in the 1960s and 1970s, including the Dean Martin Show when she made her television debut at age sixteen, the Ed Sullivan Show on several occasions and the Johnny Carson show when she received standing ovations, while still in her teens. In October of 2013 Karen Wyman began to make her way back to the stage and once again she is shining under the spotlight with vocals that are incredibly pretty, still powerful and due to a twenty-five year hiatus from her music career, so she could raise her two children, as a single parent, her voice does not show the same wear and tear as some other artists.
Karen Wyman, who grew up in the Bronx of New York City, had what she describes as "an ordinary life," the daughter of a father who was a TV repair man and her mother worked in a hospital. Her parents paid for her to take singing lessons and she says she had one brother and a lot of cousins, who she thought of as more like brothers and sisters to her. She describes it as a "very warm upbringing."
She recalls, "My mother and father never really sang, they just always had music in the house. My father loved music, so he was always playing music, Sinatra, Perry Como or show tunes or whatever. He really loved music. My brother loved music. My mother's father played piano by ear and my grandfather played the mandolin by ear. My great-grandmother supposedly had a good voice. There was music in the family. All my aunts and uncles would throw the dishes down and sing. (she laughs) My family (her ancestors) who were Sephardic Jews went from Spain to Greece (editor's note: when the Jews were forced by royal edict in Spain and Portugal to convert to Catholicism, leave the country or be subjected to death without trial). Then my grandmother loved belly dancing. I had all kinds of cultural and musical influences. When my grandmother was born, the island that she lived on belonged to Turkey and then there was fighting between the Turks and the Greeks and it became a Greek island. She spoke Greek, Turkish and French. This was in the 1800s.
My whole background was Sephardic and then they went to the islands and they had that Mediterranean influence. I didn't have a Russian, German, Austrian or whatever you want to call it influence. I have more of that Mediterranean influence. We looked like Arabs in my house.
I get a lot of people who are lost who come up to me, thinking I am Spanish and they start to talk to me in Spanish. I have to look at them and say sorry. My mother speaks Spanish fluently and she could get by, but it is an old Spanish. Whenever I would take her with me to Spanish speaking islands, she could get by and speak it. She doesn't speak it as much now, because, I hate to say it, everyone passed away and she doesn't know anyone to converse with. They used to speak it when they didn't want the kids to understand what they were talking about."
Karen Wyman says that she cannot remember a time when she wasn't singing and that from the time she was seven years old people started making comments about how beautiful her voice was and she sang at social gatherings.
"There was a part of me that was shy believe it or not. It is like I have two personalities. I have one side that is shy about certain things and then one side that isn't. I was never pushy. I didn't tell kids that I sang. They found out on their own. My true friends, my really good friends growing up never pushed me. I found that when they knew I sang I became like the radio, come on go and sing, go and sing and that really annoyed me.
One day when I was in junior high school and I was thirteen or fourteen years old, the teacher who was a real character said, wait a minute, wait a minute, I hear this voice. I hear this voice, everybody stop and I wouldn't sing a word. Everybody was pointing at me, it's her, it's her and I was giving this blank look like I didn't know what they were talking about. Then one girl said, no it's me and the teacher said, really? Okay, you sing and then I will have her sing. I thought oh God, then she sang and then I sang and he said it's really her (meaning me) and he gave me a solo.
I would try to avoid it (attention) like the plague and I was found out. Then I became very popular in school, because I was the girl with the voice," she says.
Karen Wyman took her voice lessons from highly respected vocal teacher Marty Lawrence, who she says worked with a lot of big stars. She met Marty Lawrence through a family connection, as Lawrence's sister married one of Karen Wyman's cousins.
She says, "I auditioned for Marty and he said, 'I will tell you the truth if you are good or if you are not good. He (told me) you are a diamond in the rough.'
If you don't have a voice you can't take a singing lesson. If you have something of a voice it can be made better. If you don't have a voice and people say, I will take a singing lesson, well no. If you don't have a voice, you aren't going to get a voice. If you have no voice, it ain't happening.
I basically sounded how I sounded and I just had to learn the right way of breathing. It is a technique. It is a muscle. I started to train. It is like working out. You are working out your vocal chords.
After about a year Marty said, 'I know someone at RCA and I think you should make a demo.' If I had a demo I could take it around to people. Nowadays it is video. I made a demo and Marty knew someone who was a big shot at NBC in California and Marty got it to these people. He told the big shot, this girl is incredible, she is as good as Eydie Gormé.
Marty went to LA and there was a choice between two shows, Jerry Lewis and Dean Martin. Isn't that funny? I made the choice to go with Dean Martin. When I went on the show Marty called up every major manager to listen to me and he said you have to watch this girl. She is going to be on in March and whatever the date was."
After the Dean Martin show, Karen Wyman says it was complete pandemonium and the phone in her parents' house never stopped ringing. The highly respected journalist Ray Walston (not to be confused with the actor) interviewed her. Ken Greengrass became her manager (he also managed Edyie Gorme, Steve Lawrence, Art Garfunkel, Diahann Carroll).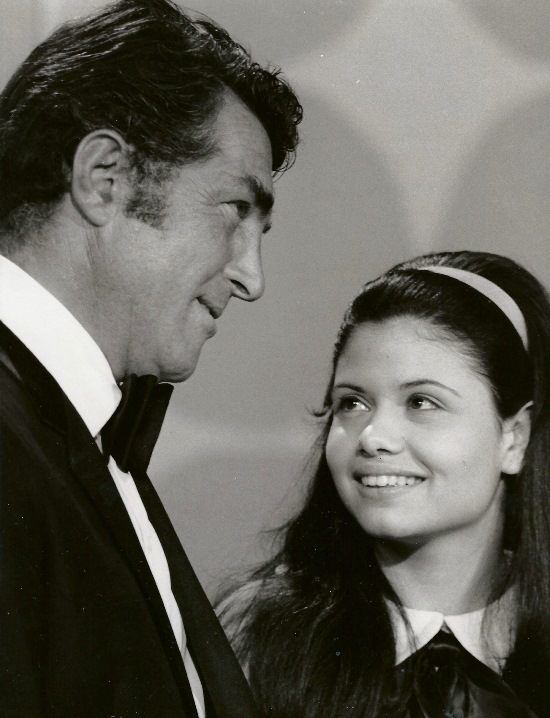 Karen Wyman explains why she chose Ken Greengrass to manage her career. "I went with him, because Eydie Gormé and I had the same type of background and the same type of voice, but I was much younger. He started booking me on every major TV show, Ed Sullivan Shows. I had a whole spread in Life Magazine, The Times, TV Guide. We hired the best PR in the country at that time. He handled Warren Beatty. I think when you hire a good PR guy that really helps. I was someone new, but I guess I rose to the bar. I made three albums and a lot of singles.
Everybody saw me on the Ed Sullivan Show on Sunday evening and I was almost seventeen. At that time we only had a few channels and everybody watched the show. I had a lot of people say to me, I remember seeing you that night on the Ed Sullivan Show. More people saw me that night than on the Dean Martin Show."
So what was going through a seventeen year old Karen Wyman's head when she suddenly found herself on the same stage where The Beatles made their American television debut and where some of the biggest acts ever like Elvis and The Supremes were musical guests?
She says, "Not much. I have to go out and I am scared to death. I have to sing and I hope I can hold my notes. That was it. I met a lot of big stars, Ike and Tina Turner and Alan King and everybody that I met were very, very nice people. I was shy, because I was a kid. Actually, all that I thought about was I had to go out there and do my show. That was all that was on my mind. I had to go out there and know all of my words. I think I only did one song, but it was always a big production. I sang "Time and Love," (by Laura Nyro). I was such a baby and I was so thin (she laughs). My daughter saw it (on Youtube) and she said I love that dress that you were wearing Mom.
Kenny always made sure that I was presented like a star. I never thought of myself as a star. I guess some kids could be very obnoxious. I came from a family that was very well grounded. Show people were wonderful, but I was a kid. I really had nothing to talk to them about. We talked, but how far could the conversation go? I was still a teenager and I was missing out on a lot of teenage things. I wasn't really growing up as an adult. You know how you grow up and you experience things. I wasn't doing that, because I was experiencing other things. I was experiencing how to handle myself and I was meeting very important people. I met Barbara Walters. I learned how to speak to them, but how much can you speak to them when you are a kid (she laughs)."
Then Karen Wyman had a memorable moment in Los Angeles. "I was in LA at CBS and there was probably someone traveling with me as a companion. We ran into Ed Sullivan and he started to wave to me and said, hi Karen. I was thinking I can't believe that Ed Sullivan is waving to me. He was going hi Karen, he liked me very much. I was always surprised that they would treat me as an equal. People would say oh there is Karen Wyman and you never think that anybody is going to do that. Ed Sullivan was always very nice to me. When I sang "Why Can't I Walk Away," on (his show) he said to me Karen that is the greatest ovation there has been for anyone from my audience. When they did my press package they put the quote on the front of the press package, because it was such a powerful quote. He was very, very sweet to me. He really was a nice man. I was a kid. Johnny Carson liked me very much too. When you did the Carson show if you got to sit on the panel it was a big deal and I sat on the panel. That was a lot of pressure for me, because I never knew what I was going to say. What was I going to talk about, that I went to the movies the other night? What was I doing? I was still a kid."
Karen Wyman released three records, two with Decca and the final one with Columbia Records. The first of the three albums was in 1970 and was simply called Karen Wyman. The second album, released in 1971 was called Onetogether (all one word) and she requested Peter Matz as her arranger (he worked with Barbra Streisand, Liza Minnelli and Edyie Gormé). Ms. Wyman compares the quality of Matz's arrangement to that of Don Costa (Lloyd Price, George Hamilton IV).
"I was the first one to record "I Don't Know How To Love Him," from Jesus Christ Superstar, because Decca was producing the Broadway album and they wanted me to do the single. When I did the single I got a standing ovation on the Carson show and Johnny Carson said you've got a hit. Then Decca Records let it go to the wayside, because Helen Reddy's husband had her record it and then he went to every radio station. He pushed it and pushed it and pushed it and my rendition just went out. It could have been a hit. It could have been a major hit. It's on my Onetogether album, but Decca let it go and I don't know why they let it go. That happens," she says.
Her third album was also self-titled and it was arranged and produced by Paul Leka (the song "Green Tambourine," and he worked with REO Speedwagon, Peter Nero, Harry Chapin and Gloria Gaynor).
"We tried to be a little more contemporary with the third album. On my first album I did a lot of contemporary songs. I did Chicago. I did Simon and Garfunkel (and Bread, Dusty Springfield, Paul Williams and others)."
Karen Wyman's vocals are breathtakingly beautiful on the third album as she covers Paul Williams' song "Somebody Waiting," and also makes you tingle when she sings "Sometimes I Wonder Why I Stay With You," and "If We Only Have Love."
The music industry was changing. It was changing very, very much, getting the groups in. It was very hard at that time. I even think Streisand was having a hard time then. With the kind of a voice that I have, it was difficult. There was Disco, there was the Philadelphia sound and everybody was changing. I was trying to change, but I have to tell you I didn't think that my voice fit that time in music. It went away for a long time unless you were like Sinatra or Ella Fitzgerald. I don't know if they would have been big stars in the seventies (if they were starting their careers then). I am not saying that there wasn't any work, there was work.
In the eighties Atlantic City came out. I had left Kenny (her manager) and we didn't have a fight or anything. I don't know, maybe I had to grow up. Maybe I had to go through my own rebellion. I had not lived a life. I didn't have any life. I was just working and learning acts and traveling on the road. I really wanted a normal life. I had married young and I don't know why. I did what every twenty-one year old does."
During the 1980s Karen Wyman focused for the most part on being a single parent. That said, she was still in demand and Lee Salomon booked gigs for her in Atlantic City. She also would from time to time perform at the Diplomat Hotel in Florida and she was able to take her son with her. Other than that she was not touring.
"At that point, I just thought of it as a job, a great job and I got paid a lot of money and then I would go back to raising my son. I had to work, because I was a single parent. I was just in Atlantic City. I didn't have to go to Vegas. My Vegas was right there. That's what I did when my son was a little boy. I was divorced before he was even one year old. There was my college education. I didn't even know how to write out a check. I didn't know how to do anything for myself. I learned how to be a person. Everyone had always done everything for me and it wasn't anybody's fault. That's what they did. I would never, ever give someone that much control over me again. I don't want to negotiate for myself or that kind of thing, but I would never let anybody have that much control over me again. I have a thing about control. I do. I would always have to have my hands on with what is going on. I never would give up that kind of control again. Maybe it was because I was a kid and that is why they did it," she says.
Karen Wyman got married again and had a daughter and this time she made the decision to quit singing altogether.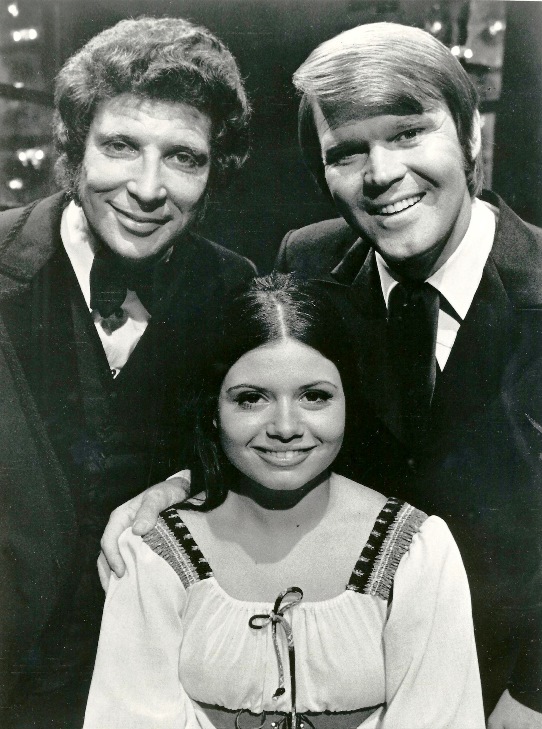 "My friends would always say, you have such a beautiful voice, how could you not sing? Oh my God if I had your talent…and my back would go up and I had such a negative response to it inwardly. I was asked a direct question by someone that I really didn't know that well and it was, what do you miss most? I would tear up and say, I really miss singing, but I wouldn't allow myself to feel that emotion. I blocked it and I got defensive about it. I knew I had to block it. I had made a choice to raise a family and that was it. I was going to stick to that and there was no room in my life to have a career. I wasn't going to go on ships just for the sake of making money. Do you know what I am saying? I wasn't going to do that."
Four years ago when Karen Wyman's daughter was about to graduate from high school, she says she just woke up one morning and she thought I want to sing.
She says, "I started to listen to the music, to Steve Tyrell, Michael Bublé, Harry Connick, Jr. and Amy Winehouse. I was hearing all of these and they were singing the Great American Songbook and I thought to myself, maybe they want to hear that kind of music again. Maybe I am not going to be fighting a battle. Maybe the baby boomers are ready to hear my kind of genre and my kind of singing again. I made a joke that nobody is phoning me anymore, so maybe they are ready," she says, while laughing.
One day she said to her friend Lainie Kazan, why don't you come to Birdland, they have an open mic there and I'll sing "Why Can't I Walk Away." I still had the arrangement and I got up and I did and that was a great. After I sang "Why Can't I Walk Away," I received a thunderous applause. People were going, we were wondering what had happened to you. Where have you been? Then I went on Facebook and people started writing to me and saying oh my God where have you been? Then I went onto Youtube and I saw that I had thousands of people listening to my old albums. I didn't even think to look on Youtube to see if anybody was listening to me. I just noticed that I had 300,000 or 400,000 people listening to me. I thought, well maybe they are ready to listen to me.
I met with Lainie and Lainie said to me, I'm going to call my drummer, Eddie Caccavale. I said I know Eddie, he used to be my drummer when I traveled. We met and he said, what have you been up to and I said nothing, I have been raising my family. I said I lost a lot of my arrangements. I had a flood and I lost a lot of things. He said, I am going to get you singing again and I am going to help you. I said okay. We went through a lot of different people to fit me, so I could do an act. I knew I had to use New York as a vehicle, because there was no TV for me to go on. I knew I had to come out and make a debut in New York and to get every reviewer to come in and see me. This was going to be my shot and if I blew it, then (it was over). I knew that the act had to be right. I went through a couple of good arrangers and it wasn't that they weren't good. I don't know, they just didn't fit me.
There was one musical director that I really wanted to work with John Oddo who worked with Tony Bennett and he has worked with everybody (John Pizzarelli, Ray Charles, Stan Getz, Toni Tennille, Linda Ronstadt) . John said, I'll work with her. I think she is great. We put the show together and it is called The Second Time Around, because I was coming back. Of course now I am back and I can't keep saying I'm coming back. I am back already. I did the act. I did the show at the Metropolitan Room, I got a website and I got terrific reviews. The first reviews that I got were fantastic and I couldn't ask for anything better. The buzz started to go. When Kenny Greengrass passed away I was left in limbo and now I am looking for a manager and an agent, because we had all of these plans lined up. Not only did I lose a friend, I lost a lot of things."
Karen Wyman has lived a lot and experienced a lot since she broke onto the music scene as one of the most heralded singers of the 1960s and we wondered if her approach to music has changed.
"I have a voice and I think it is a graceful. I am not saying I am a great singer, but I think what makes a great singer is they can actually tell the story of what they are singing about. Everybody in the audience is waiting for what those lyrics mean. That is what the writer of the song is trying to say, he is telling a story, whether it is about love or lust or whatever the story is. That is what I have become and I want to convey that to them. I want them to listen to what I am saying and I can only do that, because of my life experiences. You can't do it if you do not have those experiences. When I was a kid and I sang songs I sang them intuitively, but I never experienced it. Now I have experience and I have noticed a change in me and in the kind of singer that I have become," she says.
On October 21st Karen Wyman will be performing at the Lincoln Center for the Performing Arts, as part of the New York Cabaret Convention.
"I have to knock it out of the park again until I find the right agent and the right manager who believes in me and who wants to put the work into me. It is not an easy business, but I am willing to do the work. I don't think of myself as making it. I think of myself as singing, loving what I do and earning a living at it.
I do not have any children (to take care of) anymore. I am not responsible for anyone, but me. I really want to sing, I want to make money, I'm not going to lie and I want to sing in wonderful places. I really do love singing. It has come back to me like a full circle. This time it is not going to happen like it did when I was a kid when it was just boom! It is not going to happen like that. I am going to have to pay my dues and I don't mind. It is harder, because I am not young and I am not going to be Kelly Clarkson or Beyoncé or of that world. I am going to have a different kind of world.
I am not thinking that I am going to get this hit record and I will be in that area. It is harder, because I am older, but you have to really want it and not give up. You can't get discouraged. What do I have to lose? There are a lot of people out there who will make a lot of money, but they can't sing. What do I have to lose really?," she says.
Karen Wyman has nothing to lose and everything to gain. When you listen to her perform during the past year or so you realize that time has not taken its toll on Karen Wyman's vocals. They are deeper than they were as a teenager and that is to be expected, but they are just as beautiful as they were when she first appeared on the scene, as a teenager and her voice is still very powerful. Karen Wyman is back and she is here to stay.
Please visit the Karen Wyman website and you can listen to one of Karen Wyman's recent performances here.
All text protected by copyright and is the property of Riveting Riffs Magazine © All Rights Reserved. Top Photo by Michelle Heyden, all rights reserved, protected by copyright. Middle Photo (Karen with Dean Martin) and Bottom Photo (with Tom Jones and Glen Campbell) are courtesy of Karen Wyman. All photos are protected by copyright ©, All Rights Reserved
This Interview published September 1st, 2014 by Joe Montague is protected by copyright © and may not be reproduced in print or on the internet or through any other means without the written permission of Riveting Riffs Magazine, All Rights Reserved