Katie Slaney Releases Her New Album Rise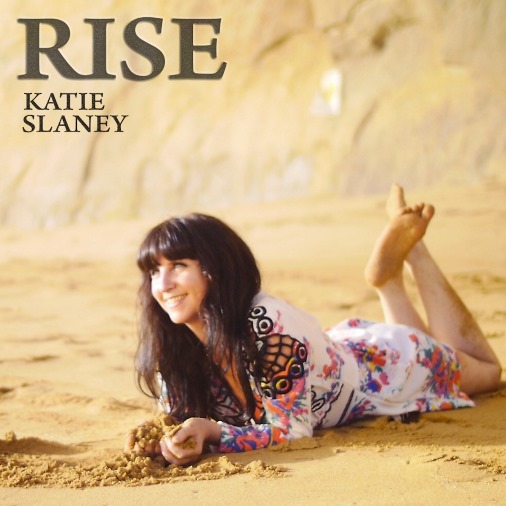 Katie Slaney from Melbourne Australia lures you in with her unique vocal style and songs that play before you like a film. "Daddy's Shoes," from her new album Rise, co-produced by Michael Oliphant and Slaney is a gorgeous song. The guitar playing of Michael Doyle is fabulous and Michael Oliphant's keyboards set a velvety mood. Drummer Gerry Pantazis's is subtle and the hi-hats provide percussion. The story is told through the eyes of a child and with Katie Slaney writing this song, one can easily imagine these are words about her life "When I was a kid it was an easy gig / People smiled and talked on the main street / Even the butcher gave you these bag of sweets / And made my mum blush talking cuts of meats." The song recalls the memories of her mother telling her stories and dancing with her father with her tiny feet riding on the tops of his shoes. "Daddy's Shoes," is a song filled with warm memories, but the magic is seeing it through the eyes of a little girl.
"Little Notes," the second song on this terrific album by Katie Slaney is a modern love song with lyrics like "I clutch my phone like I'm holding your hand and I hope you forget / Some little thing you need me to do /Something that excuses you got me." The song is filled with anticipation, as the singer tells about butterflies and "bouncing from room to room like a kid on Christmas morning." There is a knock at the door and her loved one is home and it is time to play. As exquisite as the musicians are on Rise at times you almost forget they are there, because they frame Katie Slaney's vocals so perfectly and exquisitely.
We really like the funky "Primates," and the refrain that alternates between "It's just two primates groovin' and we're just two primates grooving.'" Roger McLachlan (founding member of Little River Band), is his spectacular self, Greg Clarkson's saxophones add to the funk feel and Michael Oliphant cuts loose on the keys.
Katie Slaney demonstrates soulful vocals on "Skin," a reflective and poignant relationship song. Once again Slaney uses imagery to great effect, as she paints vivid word pictures. Oliphant's piano is elegant.
"The Upside Of Coming Down," tells the story of a breakup, trying to reconnect with friends who have moved on with their lives and finding herself while wandering the streets of Paris and finally putting the failed relationship in the past and momentarily remembering the good bits from that relationship. Doyle (guitar) and McLachlan (bass guitar) are splendid.
The musicians on the album Rise, which for the most part are the Melbourne, Australia band Late For Breakfast (plus Doyle), are sensational on this album. They will not overpower you and there are not any special effects or instrumental trickery. These are artists who have honed their craft and mastered their instruments over many years and who understand when less is more. They understand that to create a good song the musicians and the singer must complement one another, rather than compete for time and space. There is a natural ebb and flow to the music. The songs on Katie Slaney's Rise seduce the listener not with sexual overtones, but with awe inspiring beauty and with intimate stories, intimate thoughts and innermost feelings that most of us can relate to.
The song "The Still Point," appears to be about a woman looking at the man for whom she still feels love and someone else has taken her place. She questions is she your best friend like I was? Does she love you like I do? Do you love her like you loved me?
Katie Slaney's album Rise is an album very worthy of radio play, even more worthy of you shelling out some dollars to purchase and the question we have for Katie Slaney is this, when are you coming to North America? Music fans in the United States and Canada will love your music.
You can listen some of Katie Slaney's music here. Return to our Front Page
Reviewed by Joe Montague, protected by copyright © All Rights Reserved.
This review is protected by copyright © and may not be reproduced in print or on the internet or through any other means without the written permission of Riveting Riffs Magazine, All Rights Reserved