Kelley Mickwee - The River Girl and Hotel Jackson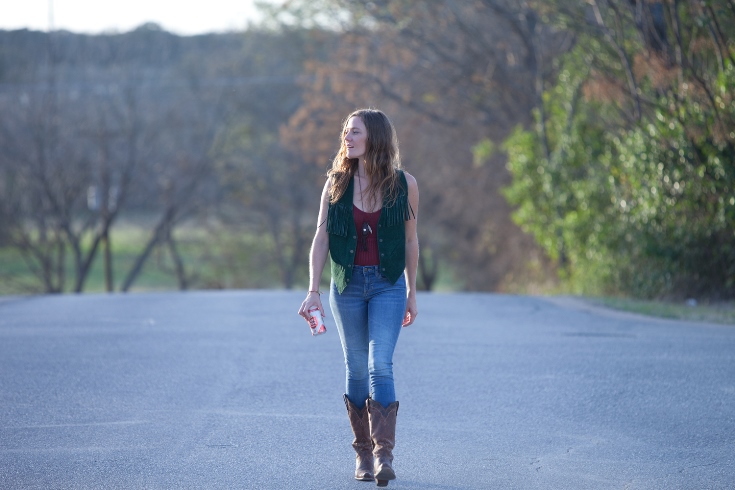 Towards the end of our conversation, Memphis, Tennessee born and now living just outside Austin, Texas singer-songwriter Kelley Mickwee and I share a bit of laughter, as she says how she went from the Texas group The Trishas, which she describes as being sweet to something a little more gritty and not so innocent. She was responding to our analogy of how she went from being in more of Sweethearts of the Rodeo mode to more of a Tanya Tucker persona. Musically Kelley Mickwee does not sound like any of those artists, but you get the idea in terms of the emotional tone of the songs.
"Hotel Jackson," co-written with Jonny Burke is so hot and Mickwee's approach is so sultry that listeners who are wearing earbuds or headphones may well end up with scorched ears or at very least most people will feel the need for a cold shower after listening to this song, assuming you make it all the way through. With lines such as "You talk with lips, I wanna' kiss / You think it's okay I'm saying all this /You look like something I wanna' eat / You look like something that puts off some heat / I'm gonna' treat you like you never seen / Come by later, you'll see what I mean…" all said from the perspective of a woman who has her first meeting with a man in a social setting and literally wants to devour him sexually. The song however is not in the least bit explicit and it is in good taste, it is just the lines are so well written and Kelley Mickwee does such an excellent job with her phrasing and painting the picture for the listeners. Tim Regan's (Mickwee's husband) electric guitar playing is incredible and bass player Mark Edgar Stuart is very solid. We also get a glimpse of something we do not often hear from Mickwee and that is the power she can generate with her vocals when she sings "I've got a room at the Hotel Jackson," and it hints of an artist whose best performance and whose best songs still lay ahead of her.
"I challenged myself with that one, I have never written a song like that, much less sang one. It was a real challenge for me and I didn't know if I was going to be able to pull it off. That is the thing about it though is there really is not much to it. There are no layers to that one. It is pretty well a song about attraction and animal instincts. The animalistic instincts that we all feel and we go through. Whether you are in a relationship or not or have been married for thirty years or whatever there are people who cross your path as you go through life that you go whoa that guy hit me in a certain way out of the blue. I think it is silly, honestly. I had a few of those lines that I scribbled down one night when I came home, probably after I had too many whiskeys. I was flipping through my songbook and I thought, ah this could be good. That's kind of raunchy, but maybe we can just go with it and we can create this woman.
There is a dirty guitar riff that goes with it (she mimics it) and that was straight up my husband. He is the one playing that. He just started doing it. I didn't have that rhythm. I had the vibe of the song and I didn't even play on that song, that's just the band. They created it for me and the reason it sounds the way that it does, is because of these three guys who created the vibe in the studio. It is really easy to sing. Tim does all of the electric guitar and all of the keys.
I have been kind of a Folkie most of my musical life and it is nice now to have a band that rocks and that can sell whiskey, because The Trishas were pretty sweet. We were kind of a novelty act. We were sweet and our crowd was older. We just had this certain kind of a crowd and it definitely was not they were going to belly up to the bar, so I wanted to have some songs that were a little more along those lines. I had this song in the queue and I wanted to give a little of everything to the record and to the live show," she says, indicating that when she plays the song out live that the reaction is pretty much the same as our response to the song.
Kelley Mickwee was the only child of Kathy Kelley, her single mom and they moved to Memphis when Mickwee was seven years old.
She takes a moment to explain the story behind the unique spelling of her first name Kelley, "My mom was married to my dad and she was Kathy Mickwee, so she thought it would be clever to name me Kelley, which was her maiden name, not knowing that she was going to take it back for the rest of her life (when she got divorced). She would introduce me to her friends and all of her friends would say, so you named her Kelley Kelley? (she laughs). She was, no geez."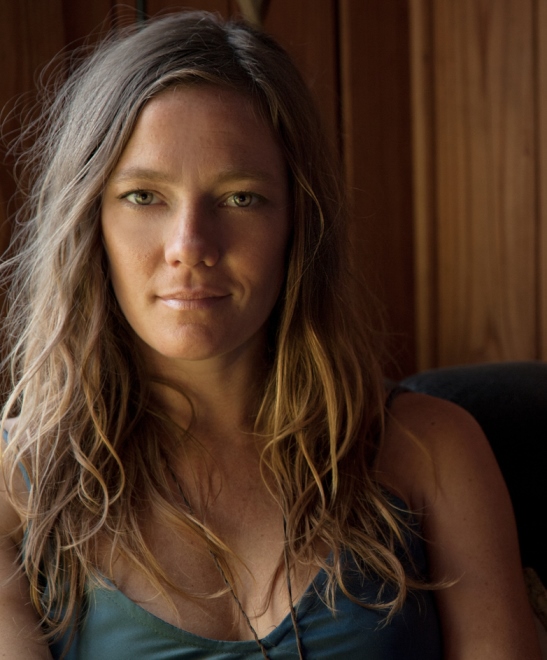 She recalls, "I took voice lessons from about age eight. My voice teacher was also a piano instructor as well, so a lot of the tunes I first learned and started to sing were show tunes. I did a lot of summer conservatories and I did a lot of theater as a child, plays and theater acting. I grew up with a mom who was a child of the seventies, so Linda Ronstadt is what we were listening to at the house. I did some theater acting as a child. I started taking conservatories in the summer, which was like summer camp for theater kids and in Memphis there is a place called Playhouse on the Square. I think I was in the fifth grade when I landed my first role, as one of the orphans in Annie. It was a role (that required me to) miss half days from school. I loved it, but my grades were shit that year.
The first time I performed (music) in front of an audience I was taking my piano lessons and I had my recital. I was really not a very good piano player and I was a much better singer. After the first year my piano teacher pulled my mother aside and said I know you are a single mom and you can probably only afford to put her in one thing or the other, but as her piano teacher, I am suggesting voice. We would love to keep her on, but she has a gift for singing and I think that you should pursue that. That was when I was eight and we moved to Memphis from Birmingham. We would have an end of the year recital or performance. There was an opening number and then every student got up and sang a song. I am pretty sure mine was "Part Of Your World," from The Little Mermaid."
We wondered if Kelley Mickwee continued her interest in the arts into high school and we received a humorous response, "No, I discovered boys in high school (she laughs) and I was very creative," she says with a hint of a wink in her voice.
"I think my last recital was in between freshman and sophomore years and that is the year that I got a boyfriend as well. I told my mom that I didn't want to do recitals anymore and that I thought it was kid stuff. I just wanted to be in high school. There were definitely those kinds of kids in high school, theater and stuff like, but I was more concerned with being cool than becoming a thespian in high school," she says.
It is funny how things go full circle. It was a boy that rekindled Kelley Mickwee's interest in music.
"It was a boy named Jed and we ended up being a duo. We made two records together (the duo was named Jed and Kelley). We met in high school and we started dating again right when I graduated from college. Jed had a band. He asked me to do a couple of songs with his band and then when we decided I would be on stage fulltime. We called the band Drasco. He just encouraged me to sing and I was nervous. We would sing cover songs and songs that he would write and eventually I became a full member of the band, you know the chick that plays the tambourine and the harmonica and sings. (She then laughs and says) the dreaded tambourine chick on stage.
This was when we were still in Memphis and I had graduated from college at this point. I was just working at a job and then it became apparent that we were pretty good together and we had someone in Memphis who to us was a pretty big deal. His name was Keith Sykes and he took an interest in us. He produced both of Jed and Kelley's albums. I think he caught wind that we were doing a song that he and Iris Dement did called "Lavender Blue," and someone told him that there was this young couple who were singing the song. Out of curiosity he just came to check us out and after we sang his song he was sold. We ended up recording it on the first record as well. I graduated college in '01, so I would say we made our record at the end of '03 or the beginning of '04," says Mickwee.
As 2008 dawned Jed and Kelley the couple and Jed and Kelley the duo ceased to exist and Mickwee decided to move to Austin, Texas.
"There are many, many reasons why I moved to Austin. I knew I needed to leave Memphis and I didn't know where to go. It was between Austin and Taos, New Mexico, which is where I am heading in a little bit. I had musical friends in both places. Jed went to Taos, so I picked Austin. We had a RV that we lived in and we were storing it outside of Austin, so I needed to go to Austin to deal with this big assed RV. I needed to try and sell it. It is such a musically rich town with musicians who work and who make a living working in just their town," she says.
When she first moved to Austin, Kelley Mickwee was just doing a few gigs in small venues and she also sang sometimes with Kevin Welch (his songs have been recorded by Ricky Scaggs, Moe Bandy, Waylon Jennings, Patty Loveless, Garth Brooks, Trisha Yearwood). Mickwee points to a tribute concert for Kevin Welch as the beginning of the group The Trishas, of which she was a member.
She says, "At a big festival in Steamboat, Colorado they were giving a living tribute to Kevin as a songwriter. The festival honors a different songwriter every year. I knew the Welches, so I knew Savannah, one of The Trishas, Kevin's daughter, and then I knew Jamie, because in the Jed and Kelley years we would tour a lot in Texas and Jamie was part of a duo as well. We would get paired together sometimes or we would have people who would tell us we should get to know each other, because we sang similar music. I met her four or five years before The Trishas formed. At the rehearsal for this festival, Liz, the person who puts this on had the idea to have Savannah sing a song for her father. Savannah called me and asked if I would do it with her, because she said she didn't want to do it by herself. I said let me call Jamie, she knows how to play guitar. When Jamie decided to do it we said let's ask Liz too, because she is going to be up there anyway. She is a good singer and a good harmonica player. It was just a randomly throw together idea. We were going to play one show in Steamboat and that was going to be it and then we were going to go about our business (this was in 2009). We had fun and we liked each other. We also got two gigs, just from performing two songs at the tribute. We said, well let's just think about it or maybe we will just take this one gig and then we will go on from there and we will figure out if we really want to do this thing.
When we first started, I didn't play guitar, I just learned guitar about one year into The Trishas. Savannah played a high strung Baby Taylor, Jamie played the big acoustic and Liz played percussion and harmonica. That was kind of it at first. It was ragtag, but endearing I think, at the same time. We knew we weren't that great as players, but…"
In 2011, The Trishas recorded and released an EP, as the group realized they needed something to sell at their concerts and at that point in time they did not have an album. They were getting a lot of requests from fans. They went into an Austin studio and recorded a five song EP with producer Scott Davis.
Mickwee says, "Each girl brought a song to the project (the EP). I was the only Trisha who had not yet written a song. I had not become a songwriter at that point. I don't know if I am now anyway (she chuckles). Savannah, Liz and Jamie all brought originals and I brought an old song called "Trouble About My Soul." It is an old traditional song that we rearranged and then the fifth song was the Kevin Welch song that we originally sang at the tribute, "Too Old to Die Young."
I started songwriting in 2011, right after that. We got a publishing deal at Warner Chappell, a sweet deal in Nashville. The stipulation was all four of us had to be writers. I got forced into it and I don't mean that negatively. I love to write songs now. I had never thought that I would be any good at it, so I had been more interested in singing and performing than in being a songwriter. Necessity is the "Mother of Invention," is the theme that seemed to be running through The Trishas from the beginning until now. That is actually a song that Jamie wrote (for the album They Call Us The Trishas) and it was I guess you could say, our hit song or whatever and it was played on the radio."
Early in 2014 The Trishas decided to go their separate ways, but the split was amiable.
"We were together for five years. We had got to a place where we weren't necessarily growing at a rapid rate. We were still heading up the hill, but after we released our record, we toured behind it for a good year and we hit all of the spots, I think we felt we needed to take a break or go full throttle. By that time there were already three babies in the band and several of the girls want to have more (children). It was complicated and we surprisingly made it work. I think that we did a good job. We toured together for three years with babies and nannies. Then all of a sudden it just quit working, because the kids got older and then there were three. Jamie is having her third baby in a couple of weeks (will already have given birth). That would have made number four and then it got to be too much, not for me, I didn't have anything slowing me down. Some of the ladies wanted to focus on family for a little bit," she says.
The Trishas went on a music cruise with Delbert McClinton in January of 2014, returned and that was pretty well all she wrote.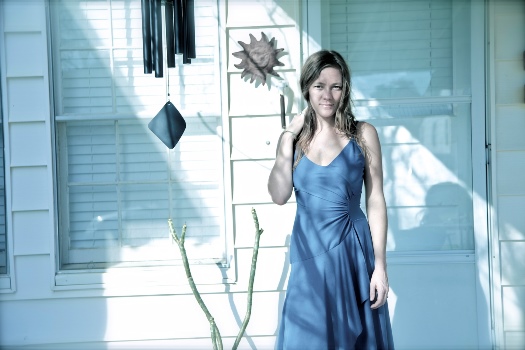 "It is cool, because as an artist you get some serious quality time with other artists, while on a cruise. It's not like a festival where different artists are coming and going and they have a gig the next day and backstage is just a rotation of different artists. You don't get to meet and hang with everyone on the bill. A cruise is the opposite of that, you are on the boat and you have literally nowhere to go, so you just start hanging out. You get to meet your fellow artists, ones that you didn't already know. That was the coolest part and I made some really great friends out of that. Some people that I have looked up to for years, I got to meet and to see what they are like," she says.
When The Trishas came to an end, Kelley Mickwee realized she was out of a job and that she needed to become self-sufficient. She also recalls being somewhat panic stricken at the prospect of becoming a solo artist.
"I had a little bit of time to think about it. We decided to disband in March, but we weren't going to cancel gigs and we covered the ones we had booked. We didn't want to leave a bad taste in anyone's mouth. From March to October I went through the various stages of the grieving process that you go through (she laughs) when you have a breakup or something. It is a major life change and you are sad, then scared and mad, then scared again and confused. I knew the only option was to go in and to record some songs myself. Other than the Delton McClinton cruise our touring stopped in October. In November of last year (2013) is when I went to record," says Mickwee.
Two of the songs that Mickwee recorded were cover songs and two of her favorites, "Blameless," and "Dark Side of Town."
She talks about "Dark Side of Town," "I have had people in my life personally and professionally who resembled this character, the character that Eliza Gilkyson (the songwriter) is describing. It was actually someone that was in her life and a good friend of hers. I love to sing it. I learned it from her vision. She sings it with such intense feeling and that is how she sings most of her songs. For me, I loved the dirty, grittiness of it and I love singing those lines. Like I said, there have been several people in my life that I could easily be talking about when I am singing that song. This character that Eliza is talking about is obviously a musician. I have known several people and we all have (she says reflectively) who fall that way and who can't get out of living that kind of a life. It is a real song."
The laid back "River Girl," demonstrates Kelley Mickwee's ability to tell a story, to paint the words on a canvas and to draw the listener in.
"I am sure each songwriter can tell you that each of their songs has gone through a different process, but this particular song I had started on my own and I got the idea from watching the Muscle Shoals documentary in which they talked about river people. They kept using that term, river people. I started the lyrics and some of the melody on my own and I got stuck. I couldn't get it where it needed to be. The chorus had a different melody. I wasn't happy with it and I knew that this was the type of song that Kevin (Welch) would do really well. He is a song doctor. I gave him a call and I said I have this thing that I started and I think that you are going to dig it. It is right in your wheelhouse. This is what it is about and I need you to help me. He wrote a second verse and he moved some stuff around and we just got it into a good place together," explains Mickwee.
As for the song "Beautiful Accidents," she says, "It is my favorite (song) songwriting wise on the record and "River Girl," is my favorite one to sing. I am most proud of "Beautiful Accidents," lyrically. Owen (Temple) is an interesting guy in a very good way. He is fun to write with. All three times that we have written together neither of us had anything to start on or anything started that we wanted to share. This was the first time that we had written together. We were sitting at the house, having some coffee and he said I have this title. I heard someone say the words beautiful accidents the other day and I really liked that. We started talking about what that could mean. It could mean so many different things, but to us we had previously been talking about our families and where we are from and all of the things that have to happen for us to be human. Our parents had to meet at a certain time and place and their parents had to meet and all of these things had to happen in order for us to be here and to be (the people) we are. It's just mind blowing when you think about it. We created a story loosely based around his ancestors and grandparents. He grew up in Texarkana. It ended up being a love song and I have written very few of those. I figure stuff out the more often that I listen to it. Even though I wrote it, I will interpret it in different ways."
Please visit the Kelley Mickwee website.
This interview by Joe Montague published October 5th, 2014 is protected by copyright and is the property of Riveting Riffs Magazine © All Rights Reserved. Photos courtesy of Kelley Mickwee
and are protected by copyright ©, All Rights Reserved
This review may not be reproduced in print or on the internet or through any other means without the written permission of Riveting Riffs Magazine, All Rights Reserved