Austin, Texas Singer-Songwriter Kimmie Rhodes and Her Radio Dreams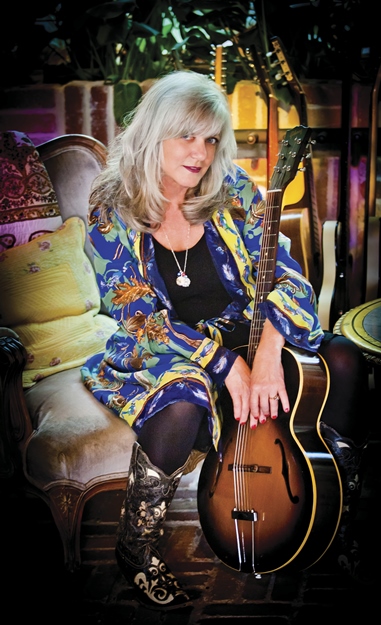 "They call me "Battleship Kimmie," because I never stop. I come from the land of tornadoes, so I kind of am one," platinum selling Texas songwriter and singer Kimmie Rhodes told me during a recent telephone conversation from her second home in the south of France. Kimmie Rhodes is an accomplished playwright, her songs have been recorded by artists such as, Willie Nelson, Trisha Yearwood, Mark Knopfler, Peter Frampton, Wynonna Judd, Joe Ely and CeCe Winans and during parts of 2012 and 2013 she produced and hosted a very good radio interview show on KOKE FM in Austin, Texas.
Recently, Kimmie Rhodes took time out prior to her European tour to talk about her new album Covers, which is just like it sounds a collection of cover tunes, the first record of this type during her career. She also talked about her radio show Radio Dreams that is now being transformed into a private project of her own and she touched upon a new film endeavor in conjunction with the Country Music Hall of Fame in Nashville.
"I wasn't sure how people were going to receive the songwriter recording other people's songs, but Willie (Nelson) was my inspiration and with the songwriter he is and he got away with making Stardust (1999 CD, with songs such as "Georgia On My Mind") then maybe I could get away with recording other people's songs once in my life.
It's something that I wanted to do for a long time and I have been thinking about it. As a songwriter I pretty well always said, I didn't keep a journal, because my songs were my journal and I have a lot of songs going, but after Joe Gracey (her husband) died (November 16, 2011), I had a lot to think about. I thought that I would have started processing the whole thing by sitting down and writing a bunch of songs about it. It was one of the bigger things that ever happened to me and I wanted some time to think about it. I found that it was a relief to find opportunities to turn outward instead of inward. As I started turning outward I started hanging out with people, going out more and having fun with my friends. My friends really saved me and they were there for me, especially a lot of the ones who are on the record. That was happening at a time when I thought I would be sitting alone and writing songs. Also, I found I wanted a little more time to think about it and to live a little bit longer. One thing that I have learned as a writer is the best thing for me to do is to get the whole thought together and not rush songs. With my song "I Just Drove By," I wrote that song for seven years. I kept finishing it and knowing it wasn't finished. My instinct as a writer told me that it was going to take some time to process things and I didn't want to just sit down and spit out a bunch of songs, I wanted to live through the entire experience and to have the complete thought and then write the songs about it. I had some songs of my own, but I just wanted to wait.
I was talking about all of that to my friend John Gardner when he and his wonderful wife Jennifer and I were sitting in Tennessee. John Gardner has been my drummer for many years and he is a dear friend of mine and of Joe Gracey's. When we were talking about all of that he said, well spring break is coming up pretty soon and it would be a lot of fun if we could just bring our whole family and come down to Austin and have a spring break vacation. How can we make that happen? I said I am not ready to do my next record yet, but I have wanted to do a covers record for a long time and it just seems like it would be a lot of fun. I have this great house band going on right now and we could just have a party, have food and have fun. I have a house down the road and it had room for everybody. We just all camped out together for a few days.
I started the process of looking for the covers that I wanted to cut. I had this deadline up ahead to get me motivated to get it done. I started talking to Gabe (her son, a producer and musician) about it and he loved the idea too, because we had talked about it many times. It wasn't just me, Gabe lost the equivalent of his father and John lost one of his best friends and a lot of the friends involved (with the record) were also friends of Gracey's. I thought rather than it being all about what I thought or what I had to say I just looked for songs that were either (Joe Gracey's) favorites or for instance his favorite Jimmy Reed song," she says.
An interesting aspect of this record was the inclusion of family friend Delbert McClinton with whom Kimmie Rhodes recorded a duet for the Jimmy Reed song "Shame Shame Shame." Kimmie Rhodes first program from her radio show Radio Dreams was about Delbert McClinton and Bruce Channel. She tells us that Joe Gracey was eleven years old and working at KXOL in Fort Worth the day that McClinton and Channel recorded the hit song "Hey Baby."
"He (Joe Gracey) had made friends with the kid whose dad owned the station, because he wanted to be in radio so much. He was the kid who was dumping trash cans the day KXOL in Fort Worth brought in Delbert and the Straitjackets to record "Hey Baby," with Bruce Channel. It was the beginning of his (Gracey's) radio career," says Rhodes.
The musicians on "Shame Shame Shame," were outstanding, including David Holt (guitar) and of course in addition to his vocals, McClinton lends his harmonica to the song.
"I was interested to hear what people would say. "Shame, Shame, Shame," was a departure for me as an artist and it is fun for me to step outside the box to stretch and to do things that I don't normally do. I don't think of myself as a Blues artist and I (wondered) how I was going to be able to do this song. I thought the only way I am going to be able to do this song is to come as myself. I sang the song and then I sent it off to Delbert. He said, he could never have imagined me singing the Blues like that and he didn't know how that was going to work. He said it was so natural and I just sang the song. He loved the way that I approached it," she says.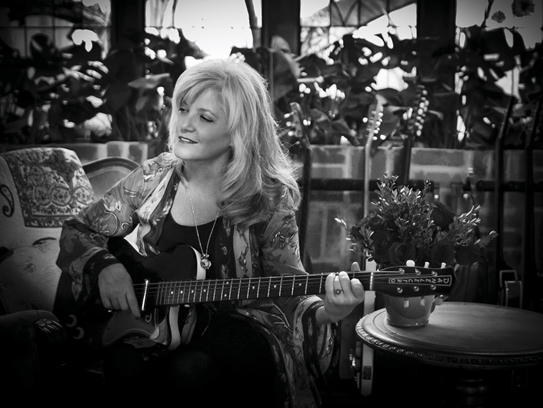 Kimmie Rhodes also performs a duet with lifelong friend Rodney Crowell on the new album, as they sing the poignant "Adam's Song." She says he called her one day to say that while Joe Gracey had been ill he was sorry, because he felt that he had not been a close enough friend during this time.
"I said that's okay, because you are going to get me on the other side of this. He did and he had written this incredible song that I loved the minute that I heard it. I had no idea how important the song was going to end up being to me. He had written "Adam's Song." It is uncanny how that song probably says better than I am able to say right now about what I went through. It is really extraordinary, because it says "We will see you in the stars on some vivid night in November," and Joe Gracey died in November, three days after his birthday. I thought gosh how can it be any better than that and I asked Rodney to duet with me on that song. He did and it is amazing.
It just seemed like the right thing to do to, to gather all of my friends around me and to have fun with songs that were about him or that he would have loved. Even songs like the song "Georgia Lee," has a little bit in it that suits what I had to say about all of that and some of it was just for fun. I had wanted to cut "White Freight Liner," forever Townes (van Zandt) and Gracey were really good friends. I have been ending my show with that song for years and people kept asking me to record it. I kept thinking, do we really need another version of "White Freight Liner," but I thought sure, so we just started having fun. Mike Thompson came from California and he is such an extraordinary player. He is a sweet, sweet heart of a guy. He is the keyboard player for the Eagles, but he is way more than that. He just brings the session up when he's in the room. Everybody loves him and he can play every keyboard thing there is. John Gardner's son Avery played the bass on a lot of the songs.
Covers may be Kimmie Rhodes most eclectic album to date, as she dips into the songwriting treasures of Neil Young, Tom Petty, Mark Knopfler, Bob Dylan, Bono, Mick Jagger and Keith Richards, as well John Lennon and Paul McCartney. In addition to her duets with Rodney Crowell and Delbert McClinton, Kimmie Rhodes also recorded Mark Knopfler's "Cannibals," as a duet with Marcia Ball.
"Marcia Ball is another one of those people who has just drawn so close to me. She has been so sympathetic and good to me. She is a dear friend of Gracey's and going way back. We have become closer and closer friends through the last few years. I have always liked "Cannibals," and I thought it was a lot of fun. She has been around Austin forever and I wanted the record to have a real Austin vibe to it," she says.
As for the diversity of music that appears on this album Kimmie Rhodes says, "I love all of the Country stuff that I have done and I have done duets with Willie (Nelson), but look how eclectic Willie is. We live in a world that wants to put us into a category and I have never liked fences. That is the reason why I've always stuck to my guns and I have always had my own label. I had my own label when it wasn't considered to be cool to have your own label, because I was never willing to make the concessions I would have to make to fit commercial radio. As much as I wanted to be a star, I wanted (my career to be) on my own terms and more than I wanted to be a big star. To me success very clearly showed itself to be artistic freedom rather than fame and fortune. I have stuck to my guns and being eclectic has always been my strong suit. I don't know how to decide what I am and to just sit there and to be that. To me that's just really boring. I so admire people like Tom Petty who got to have his cake and eat it too.
In retrospect I realized at some point that I never wanted to get on a bus and tour America. I think you manifest what you want and it was just never what I manifested. I wanted to and Joe Gracey wanted to travel in Europe. It worked out great for an eclectic artist like me or even just an Americana artist, because they get it here in Europe and radio is just a little bit easier to conquer sometimes in terms of what you are and not who they want you to be. I found a lot of freedom in Europe in commercial radio. I am sitting in a house in France right now and the reason I am sitting in a house in France right now is because that is what I wanted. Where I found success in America was as a songwriter working with a publishing company. I could tour and have my jollies playing shows and doing things like that in Europe, but where I have always had my greatest success has been not as a singer, but as a writer and consequently a songwriter, because I had a really great publishing deal for about ten years in America. America was really good to me as a songwriter and Europe has been really good to me as a singer. That way I got to have it both ways."
Vocally Covers, also represents one of Kimmie Rhodes's best performances and she talks about that, "It was apparent that the vocals were really good on this record. Everybody said wow! Even I said man!" and about her duet with Rodney Crowell " I sent him the track and he called me back and he said, I gotta' admit to you I really didn't feel like going in there and doing it, but I have to do this for Kimmie. We went in and we put the track on and it turned out to be the perfect thing for me. I was really honored, because he told me it was in the top five. He said to me, I have had many, many of my songs covered, but this one is in my top five of my all-time favorite cuts. We both sat there on the phone and we cried. At the end of "Adam's Song," I was almost crying and when we finished cutting it, I pretty much walked out and fell into the arms of John Gardner and sobbed. I am telling you that to tell you this, Rodney said, this may be the best record that you have ever made. He said the way you are singing the songs you are just so wide open. I think he really nailed it. The one thing that puts me square in the middle part of my heart is singing. I had the comfort of other people's words to say it for me and so I didn't have to second guess myself as a writer. I was totally laid open. I have never been so brought to the ground in my entire life. It just somehow found its way into the vocals and the majority of the vocals are the first take. It just happened and it felt so good to sing. It was so comforting to be surrounded with my friends and to feel so safe in the midst of feeling so vulnerable. It was magic. It was really magic."
Joe Gracey passed away from cancer on November 16, 2011 and the memorial service was held at Austin City Limits Moody Auditorium where it was attended by approximately 650 people. Award winning DJ Bob Cole, better known as "BBQ Bob," was there that day.
"Bob Cole preserves things in Austin. If something is about to go away like a special restaurant Bob goes to try and save it or he tries to buy it. Bob said he had this epiphany while he was (at the memorial service). He thought we have to bring back KOKE FM and he didn't just think it, he actually went out and did it. To start a radio station is no small project. KOKE FM was a really important moment in time in the seventies in Austin music and Gracey was a part of it. Bob said we are bringing back KOKE FM and we need your blessing to say that we are broadcasting from the Joe Gracey Memorial Studio. I said he would be honored and you don't need my blessing, because I am Kimmie Rhodes and he was Joe Gracey. I know the difference between the two of us. I came in at the tail end of the KOKE thing. I said, I think if you are going to do it and if you are going to broadcast from the Joe Gracey Memorial Studio, for one year you should let me give him a present there and let me have a show as a venue for people who were his friends and for me," says Kimmie Rhodes.
Kimmie Rhodes named her show Radio Dreams and each show was broadcast twice. She owns all of the material and a website is now under construction. Each of the shows will be available to listen to online for one week. Each show is two hours long. There may be other goodies such as video of the guests. Guests that were friends of both Joe Gracey and of Kimmie Rhodes including Ray Benson, Joe Ely, Delbert McClinton, Rodney Crowell and Emmylou Harris, appeared on the show.
"I think it is a lot of fun to do, because I am recording people's stories and I have learned the value of time and people telling their stories. I love doing it. People started calling me who wanted to do the show. With Joe Ely I asked him about his circus days and with Delbert I had the whole Gracey connection in Fort Worth. Emmylou DJ'd her show. She chose all of the songs and she said why she chose them. There was Leonard Cohen and Phoebe Snow. I play everything, just like Gracey did. I play Ray Charles, Aretha Franklin and Tom Petty. On Ray Benson's show he talked about how when everybody else was listening to Led Zeppelin he was trying to find the Bob Wills records. I did a Gospel show for Easter. Rodney picked whatever he wanted to (for the show he was on) and there was some real Country stuff. He said, once a new generation finds the Blues, Country music follows that and I agree. He played some gut bucket Blues stuff. I have Aunt Pearl from Greater Tuna, who is a comedian. She came in and played some Country music, but she (also played) oldies and stuff. We have already prerecorded a Valentine's show," she says.
"I came to Austin in '79 and that is when I met Joe Gracey and when I started making records. That was just at the end of the Big Groover's Paradise (also the name of the album by Doug Sahm's chronically that period of the Austin music scene and referenced The Soap Creek Saloon.) I caught the tail end of that whole thing. I showed up in town after learning how to play my guitar and how to write my first songs. I have been a singer since I was six years old, but I wasn't a performer yet. I came to town and I met Joe Gracey and the whole world opened up to me, but ironically it was the end of that Groover's Paradise and what they called the Outlaw period. Outlaw being a name that Nashville gave those people who were going their own way and doing their own thing like, Kris Kristofferson, Willie Nelson, Guy Clark, Townes Van Zandt and me. Austin was a writers' town before it was a music town. Austin was a very literary town. Of course Willie was accepted right into that world, as a writer and those were his buddies. I later got to know all of those people and I was friends with them too. I fell right into the writer crowd. I recorded some Country music and other people's songs and stuff while I was trying to find my feet, but I started writing my own songs and it quickly became clear that my strong suit was being a writer. I remember a big producer, Fred Foster the guy who recorded Kris Kristofferson's first record, as well as produced Dolly Parton and he had hits with Willie, asked me point blank one day, 'What are you first, a singer or a writer?' I had never been asked that question or really thought about it. I said, I think I am a writer first. America was still pretty well taking songs from songwriters and publishing them like they always had with people whose focus was on singing. Consequently I didn't have hits with my songs. I didn't have a hit with "I Just Drove By," but Wynonna Judd did. I didn't have a hit with "Hard Promises," but Trisha Yearwood did. I got to be a singer-songwriter and people who were really great singers who were on labels. Look at Elvis, Elvis didn't write songs he sang songs that people wrote. Nashville was setup as the publishing town. It was like a little Tin Pan Alley. It was a writer's thing.
I started talking to (the people at) the Country Music Hall of Fame about how there was no presence for Austin music for the seventies and how a lot of people couldn't care less. They are building this new wing and my timing was good. I just started feeling this responsibility, because when someone is gone they are so gone. Everybody is important to me. It was a way to not only honor Joe Gracey and to give him a presence at KOKE FM in Austin and say yes he did do this, because there were times when he would feel like the little boy that time had forgotten. It was a responsibility for me, but it was also a pleasure and a joy and a healing thing. I was asked if I would be an associate producer on a documentary that is demystifying that whole Outlaw thing," she says.
Whew! We need to catch our breath. The next time we talk to Kimmie Rhodes she is going to tell us all about that documentary film for the Country Music Hall of Fame and the six books that she is writing. By then, this writer will have recharged his batteries, so he can keep up with one of the most respected people not only on the music scene, but in the arts today, Kimmie Rhodes.
Please visit the Kimmie Rhodes website. This interview was published on November 16, 2013, the second anniversary of the passing of Joe Gracey and is dedicated in his memory.
All text protected by copyright and are the property of Riveting Riffs Magazine © All Rights Reserved. All Photos are courtesy of Kimmie Rhodes and Gray Hawn and are protected by copyright. ©, All Rights Reserved
This Interview by Joe Montague is protected by copyright © and may not be reproduced in print or on the internet or through any other means without the written permission of Riveting Riffs Magazine, All Rights Reserved