Kimmie Rhodes & Her Cowgirl Boudoir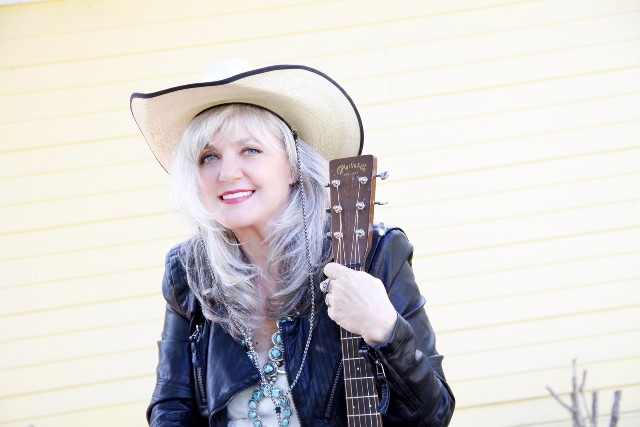 Cowgirl Boudoir an album released in March of this year by Kimmie Rhodes on Sunbird Records is a family affair, as her daughter Jolie Goodnight appears on background vocals and one of her two sons Gabriel Rhodes produced the album. There were songwriting collaborations with friends Johnny Goudie, Colin Linden and Gary Nicholson, while others were written either solely by Kimmie Rhodes or in collaboration with Gabriel Rhodes. The songs once again demonstrate Rhodes' prowess as a songwriter and why over the years iconic artists such as Emmylou Harris, Peter Frampton, Mark Knopfler, Willie Nelson, Wyonna Judd, Waylon Jennings and several others have recorded the songs that she has written.
"Cowgirl Boudoir is a musical experiment we decided that we would have. I have been working as an associate producer on a documentary that is going to be presented by the Country Music Hall of Fame and (I am working) with a producer named Eric Geadelmann. It covers the period of time from the late sixties until the mid-eighties. This is when all the different influences started to come in and a lot of people came back to Country music, with The Byrds and Dylan and all of that. When I did my show Radio Dreams I listened to a lot of different music. I was revisiting a lot of music. For (many) years I was writing a lot and focusing on that and I wasn't really listening that much to what other music was out there. Then I did the Covers record and I also started working on this documentary. I really revisited a lot of the music from that era and I became more and more aware of the influences that are in my music.
Johnny Goudie is a guest on my record and I sing with him on his song "I'm Falling." He is a young writer and to me his voice sounds like a young John Lennon. I love his voice and I love his quirky writing. I got Gabe and Johnny together and we wrote some songs and kind of engaged in this musical experiment. Cowgirl was all the Country influences and Boudoir was any of the other influences, be they the Great American Songbook, Rock, Folk and all of the music from the seventies and that time period when I was growing up. When we were recording and writing, we said well that's got a lot of cowgirl in it, but let's put some boudoir in it, so we would put an electric sitar on a Blues song and we had a melange of all those different influences. We called it Cowgirl Boudoir and I think we nailed it. Some of it is really Country, but we always did something on the album to mix the sound up and the background vocals could be anything (including) Crosby, Stills & Nash sounding vocals. There is a really Beatles sounding song called "Having You Around." There is a Country song and we put an electric guitar on it. It is called "Always Never Leave." It is produced by Gabe Rhodes with a lot of input by Johnny Goudie.
I just love the song "I'm Falling," and I think it is a really good example of Johnny's writing. It is on his record called Boy In A Box. I love singing with him, so I asked if he would do it as a duet. He is really fun to work with and he, Gabe and I had a blast. When Johnny came out to record that song I said why don't you just stay and play on everything. We had three acoustic guitars, Gabe and Johnny, and I was playing on more of them than I usually would. We had this wall of acoustic strings going on with different tunings and octaves. Johnny played a lot of that and we kept him on for the different sessions to play more acoustic guitar, so we could keep our string thing going on," she says.
The song "Worthy Cause," is more pesonal and Kimmie Rhodes explains, "What I am saying is I would be willing to love again, because love is such a worthy cause. As it says, "I still rise up from that fall / And hand it over heart and all…" It's kind of a love song to love.
I just wrote about what I was thinking and I had my guitar in an open tuning. It is really rhythmic. When we recorded it Dony Wynn who plays the drums in our houseband, put a Buddy Holly beat behind it."
Rhodes talks about the cheery and upbeat song "Yes," which has a strong theme of gratitude. "Yes," is a song that I wrote with a great writer and friend of mine named Gary Nicholson. He has written loads of hit songs and he was here at the house towards the end of me recording the record and getting ready for the last session. We were talking about spiritual things and how life hands you all sorts of things you have to deal with. We decided the best thing you could do is just say yes and see what happens. Almost every change is good if you embrace it. I have been through a lot, my husband died, I had to deal with the fact that my mother had altzheimers and my brother died. There are all of these things that you don't want keep getting thrown at you. Just when you stand up and say okay, let's get back to work then life throws something else at you. What we were saying in that song is, just say yes. If there is an answer to the question it is yes. I just wanted to end the record with a really positive song. I did a covers record, but since I lost my husband (Joe Gracey), this is the first record of all original new songs that I have written. I just wanted to end it with something really positive. I am the poster child for that kind of thing, so I thought ending the album on a positive note would be a good thing. It is what saved me and got me through a lot of the hard changes that I have had to make."
Kimmie Rhodes talks about another deeply personal song on the album, "There is one called "Always Never Leave," which is getting a lot of attention and I think it is the one song that really addresses the loss that I went through when I lost Joe Gracey (her husband). I think people were looking for that song to come along.
Then there was a Country song called, "Lover Killing Time," and it is an old fashioned Loretta Lynn sounding song. I wanted to write a Country song like Roger Miller used to do, a real Country song. A lot of old Country songs were well thought out and they were not just written at a surface level. Now a lot of Country songs are pretty shallow. Then there is a song called "Me Again," and it is a personal song and a real positive song. It is autobiographical.
Gabe and I were hanging out one day, actually about the same day that Gabe, Johnny and I wrote a song called "Having You Around," and we were talking and I said I just have one more thing to say. With this group of songs and all of the things that I have been through and that I have lived through the past few years, I finally feel like me again. At that point it was one o'clock in the morning and we had been writing all night long. We sat out on the balcony of the house and just started playing I said this song has so many words, how are we going to do this? I went to bed at four o'clock in the morning and we had the song. I love the song. I think that it might be my favorite one on the whole record."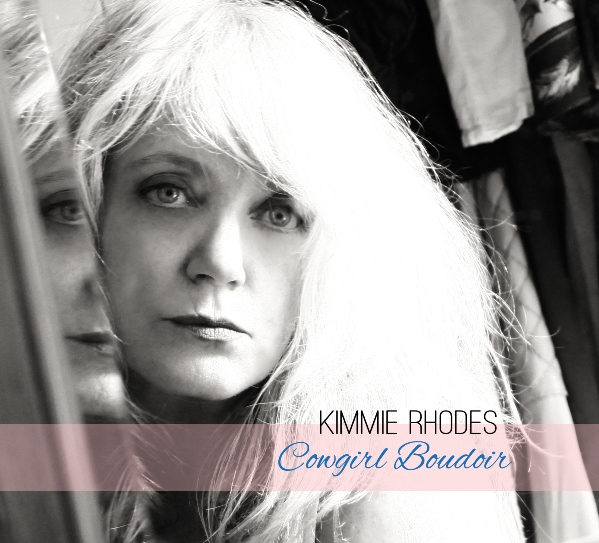 Our conversation circles back to the Country Music Hall of Fame documentary film. "It bloomed into a trilogy (They Called Us Outlaws: Cosmic Cowboys, Honky Tonk Heroes and the Rise of Redneck Rock) and it started out just to be a documentary about the outlaws. Eric (Geadlemann) came to me about that whole outlaw thing (that happened) with Willie and Waylon and which I was considered to be a part of in some ways. The record (Wanted! The Outlaws) was Jessi Colter, Willie (Nelson), Waylon (Jennings) and "Tompall" Glasser. What came out of it was this whole movement that had been going on in Austin in the seventies when everyone converged on Austin. They were playing this music, which was a melange of different influences. Eric Geadlemann wanted to make a documentary about the outlaws.
There was so much that led up to that and it ballooned into a trilogy, starting with The Byrds and Dylan. When Dylan went to Nashville to record, Kris Kristofferson was working as a janitor in the studio. The second part of the trilogy is Austincentric. It is about everybody that happened here, Ray Benson & Asleep At The Wheel and Waylon and all of this stuff that happened in Austin in the seventies, which is when I came to town to make records. Then it goes into the outlaw thing and finally it touches upon the songwriters. That whole movement was kind of a songwriter thing.
I was brought in as an associate producer to talk about the story and the timeline, because I was there for a lot of it. I worked also as a liaison, because I knew a lot of the people who needed to tell the story. I am really happy that it is going to be presented by the Country Music Hall of Fame, because I think that is a piece that is missing. It touches on different things like that, but it will be really nice to tell that story historically," she says.
Kimmie Rhodes is also working on a second documentary film called, American Music and Dance Halls of the South. At the same time she is working on a book with the Texas Dance Hall Preservation Society and she says she is enjoying delving into the music history and musicology.
Other books that she is working on include, Radio Dreams, a book of memoirs encompassing her childhood experiences, her life with Joe Gracey and other career and life experiences. The book's name comes from the radio show she used to host.
She says about her book Radio Dreams, "It is ongoing and who knows how long that will take, but I am not rushing it. You get to a certain stage and you just want to write it down and tell the stories. Everybody's story is interesting and every single life is a journey and is interesting in its own way. I am just writing different experiences and then I will put them together."
As if all of those projects are not enough, Kimmie Rhodes says, "I just completed a book that I have been working on for nine years with a wonderful photographer named Gray Hawn. We did a book with my songs and lyrics and her pictures. I say my songs are the string and her pictures are the pearls. I gave the book form with my lyrics and it followed a journey of a life using her pictures. It is called Rich From The Journey. We just completed work on that and we are talking to different publishers about it. It feels very good to have it done and we are very proud about how it has turned out. I am happy to be finished with it. It is great to see your body of work when you get to the end of it."
Earlier this year Kimmie Rhodes performed at a festival in the U.K. that was produced by the BBC and then she toured England and Ireland. She is a popular performer in Europe and when she is not at home in her native Texas, Rhodes enjoys the countryside in southern France where she also maintains a home.
Please visit the website for Kimmie Rhodes
This interview by Joe Montague, published April 13, 2015 is protected by copyright © All Rights Reserved.
This review is protected by copyright © and may not be reproduced in print or on the internet or through any other means without the written permission of Riveting Riffs Magazine, All Rights Reserved